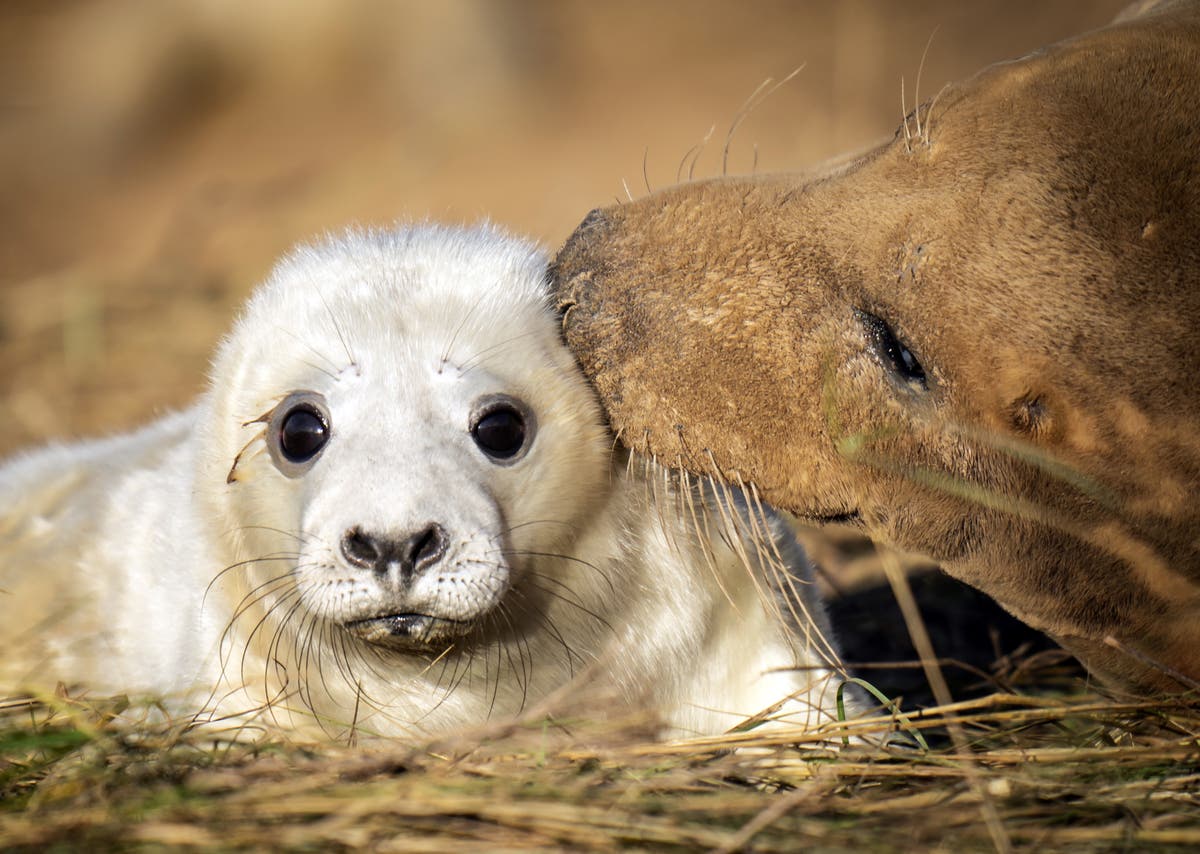 'I have never seen anything like it … piles of dead pups in the water, just bodies floating,' ranger says
Days after Storm Arwen first caused major disruption across the UK, the impacts of the severe weather continued to be keenly felt on Monday, as around 66,000 homes remained without power and the bodies of dead seal pups continued to wash up on Scottish shores.
With parts of the country experiencing the coldest night of the season so far — including in Cumbria, which saw a temperature of -8.7C — charities and health authorities urged people to look out for neighbours and elderly relatives.
Meanwhile, thousands of engineers toiled – in some cases hampered by snow – to repair what the Energy Networks Association (ENA) described as the worst destruction of electricity lines seen in Britain for 16 years.
Some 870,000 homes have had their power restored so far. But the ENA said engineers were still uncovering "snapped electricity poles, downed wires and other complex faults" on Monday afternoon, at which point 155,000 properties across the UK were still said to be without power.
All but two of 61 customers who became trapped at a North Yorkshire pub cut off by snow were finally able to leave on Monday after being stranded for three nights by snowdrifts. Temperatures at the Tan Hill Inn dropped to -7.6C as the group became trapped late on Friday.
Boris Johnson issued an apparent offer of help to people in northeast Scotland, where thousands faced a fourth night without electricity despite Holyrood's deputy first minister John Swinney chairing an emergency meeting to oversee efforts to restore power, reconnect water supplies and re-establish telecommunications across the country.
The situation there was "among the most concerning and, while forecasts are improving, we are on standby to provide further assistance to the Scottish Government", the prime minister said on Monday evening.
Some 100 miles south, at the St Abb's Head nature reserve in Berwickshire, where seals were at the "peak of pupping season", experts continued to grapple with the devastation the storm has wrought upon the young animal population.
"The storm that hit was phenomenal and to hit at this time of year is really hard," ranger Ciaran Hatsell told the BBC. "Something on this scale, a single event, I have never seen anything like it.
"To see piles of dead pups in the water – just bodies floating – was really hard to see."
At the most recent count more than 2,000 seal pups had been found, Mr Hatsell said. He estimated that 40 per cent had not survived – representing 800 pups which did not survive the storm.
While last year saw a record number of more than 1,800 pups, there had been no colony at all at the reserve as recently as 2007, the BBC reported.
"We can't be certain of the full extent of the loss until we're in a position to conduct a survey later on in the week," said Stuart Maxwell of the NTS, who said the trust expects to have to expend a lot of its charitable resources to clear up fallen trees and other debris from the storm.
And further down the coast in Tynemouth, it emerged that lifeboat crews had been battling 6m waves for 18 hours to rescue six fishermen whose vessel suffered an engine failure 70 miles out to sea.
Several RNLI lifeboats faced "some of the worst conditions" they have ever encountered over the weekend, the charity said.
Meanwhile, Transport for Wales warned that rail services would be affected this week as trains that ran over debris-littered tracks are repaired.
The north of England also saw continued rail disruption on Monday, as London North Eastern Railway closed its East Coast mainline between Newcastle and Edinburgh throughout the day.
UK news in pictures

Show all 50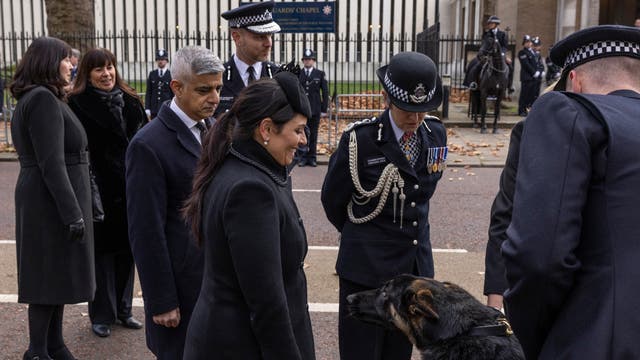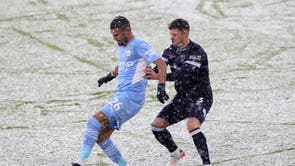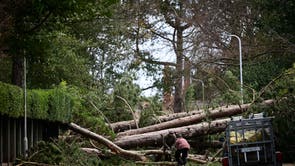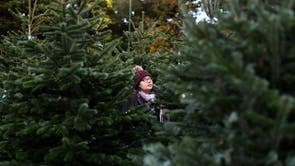 It came after Bridlington in East Yorkshire recorded high levels of rainfall, with 14.6mm of rain overnight on Sunday.
While Saturday and Sunday represented the coldest nights of the season so far, Met Office forecaster Oli Claydon offered a brief respite as he suggested the cold temperatures would be "replaced by a warming trend" on Monday.
"The whole of the UK will turn milder. The places that will hold on to the cold air the longest will be in the southeast of the UK," Mr Claydon said.
Another dip in temperatures would follow on Wednesday night, but likely not as low as over the weekend, he said, adding: "It will still be below zero, but more like -4C or -5C."
The charity Age UK urged people to keep moving and ensure they get their winter vaccines, while the London Ambulance Service said: "Please look out for family, friends and neighbours who may be vulnerable in colder weather.
"Just popping in for a cup of tea and making sure they are stocked with groceries and their heating is working could make a huge difference."
Additional reporting by PA