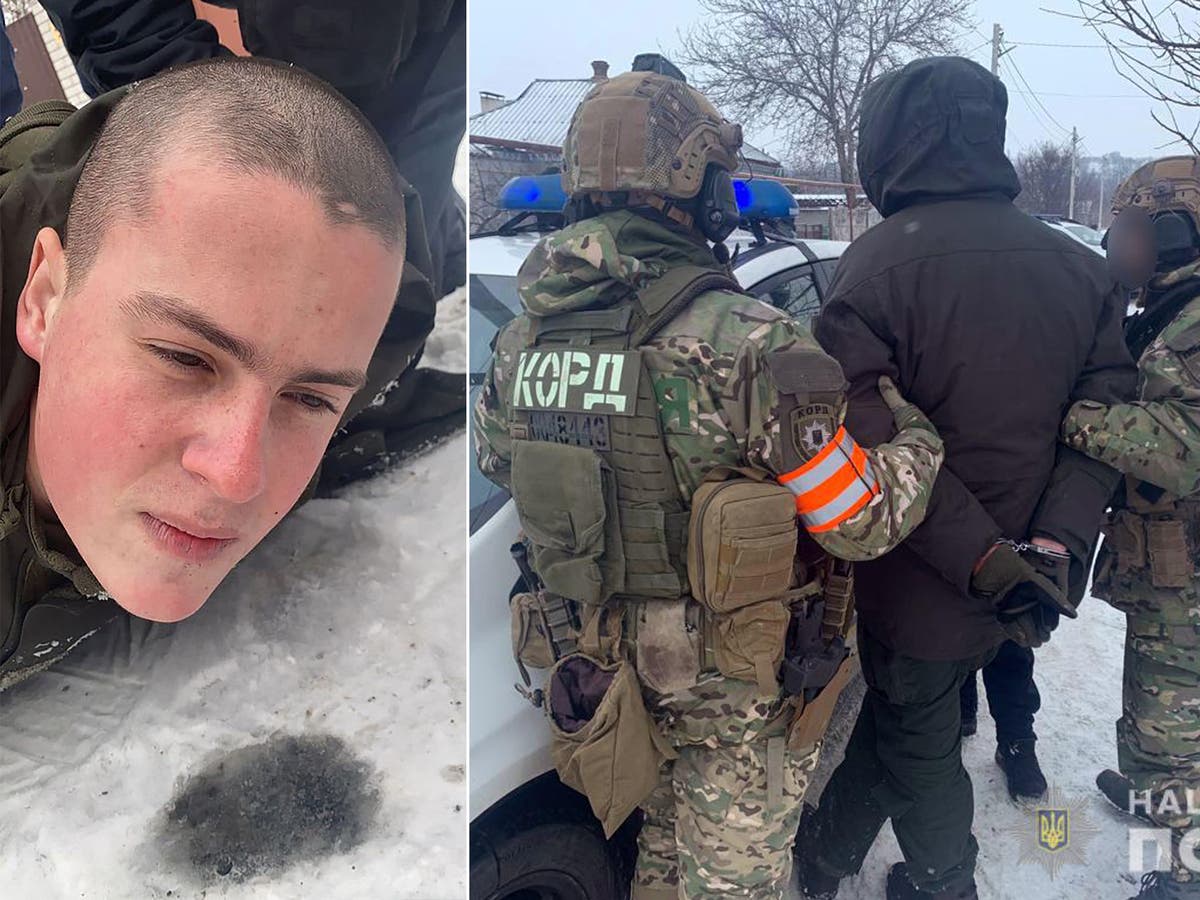 Ukraine Russia news
Russia holds navy drills in Black Sea as tensions with Ukraine grow
The Kremlin has said that the US response to Russia's demands it says will improve security in Europe have left "little ground for optimism" in resolving tensions over Russia's potential invasion of Ukraine.
Moscow spokesperson, Dmitry Peskov, however added that "there always are prospects for continuing a dialogue, it's in the interests of both us and the Americans."
Peskov said the Russian reaction would come soon.
Foreign Minister Sergey Lavrov said the US announcement could lead to "the start of a serious talk on secondary issues," but emphasised that "the document contains no positive response on the main issue."
Kremlin officials will offer proposals to Putin, Lavrov concluded.
The incident comes at a time the tensions between Russia and Ukraine are simmering ahead of what the West says is a push for a potential takeover of more parts of Ukraine.
Russia has deployed tens of thousands of its troops along the border with Ukraine, even as president Vladimir Putin and his administration have underlined that they have no such plans of takeover.
1643353250
Davis-Monthan Air Force Base to help if Russia invades Ukraine
The Pentagon has said Davis-Monthan Air Force Base in Tucson can be roped in to help Ukraine if Russia invades the european country under conflict.
Identification of the Tucson air force base by the Pentagon was announced by press secretary John Kirby on Thursday.
At least 8,500 troops are on high-alert preparedness, of which some are from Davis-Monthan, to leave for Ukraine in the event of an invasion.
The units include medical support, aviation support, logistics support and combat formations, the press secretary said.
Officials from the defense department said the buildup of forces in the western part of Russia and Belarus is being monitored.
Military units like Fort Bragg in North Carolina, Fort Campbell in Kentucky, Fort Carson in Colorado, Fort Hood in Texas, Fort Polk in Louisiana, Robins Air Force Base and Fort Stewart in Georgia and Wright-Patterson Air Force Base in Ohio have also been kept on heightened preparedness.
Arpan Rai
28 January 2022 07:00
1643351615
Why US is naming and shaming Russian disinformation on Ukraine
Setting a new trend in its disclosure policy, the US and its allies have confronted Russia's readiness to invade Ukraine by increasingly revealing their intelligence findings.
According to the experts, the White House has been credited for declassifying intelligence and swiftly identifying false claims before they are made. It serves as a so-called "prebuttal" which while reduces their effectiveness but is better than an after-the-fact explanation.
In the recent weeks, the White House has said it was working on a Russian "false-flag" operation which could allow a pretext for an invasion.
Washington's ally Britain named specific Ukrainians allegedly having connections with Russia's intelligence officers as they planned to overthrow the Ukrainian president.
In another piece of evidence, the US showed a map of Russian military positions, explaining how Ukraine can be attacked by as many as 175,000 troops from Russia.
The White House has also been flagging disinformation and sharing additional intelligence with Ukraine privately.
Officials have said that the US is much more cognizant of the Russian disinformation machine than they were in 2014.
Jen Psaki, the White House press secretary explained a "strategic decision to call out disinformation when we see it." She added: "We need to be very clear with the global community and the US public what they're trying to do and why."
Arpan Rai
28 January 2022 06:33
1643349184
Taiwan empathises with Ukraine: 'Military is definitely not an option to resolve disputes'
Extending empathy to Ukraine, Taiwan president Tsai Ing-wen said force was not the solution to resolving disputes as Russia and the european country remain in a stand-off.
The Taiwanese president compared Ukraine's situation with its own, comparing it with the military threats shown by China, adding that it needs close attention.
"Taiwan has faced military threats and intimidation from China for a long time. Therefore, we empathize with Ukraine's situation, and we also support the efforts of all parties to maintain regional security," the president said on Friday.
She added: "The military is definitely not an option to resolve disputes – this is a universal truth."
The self-governed Asian island's administration has asked the National Security Council to set up a working group to monitor the situation in Ukraine and gauge possible impact on Taiwan's security.
President Tsai said that peace and stability in the Taiwan Strait and the Indo-Pacific region is not only the shared responsibility of all parties, but also the common expectation of the international community.
This comes at a time Taiwan has been reporting increased Chinese military activity and diplomatic intimidation from China over the past two years amid dominant sovereignty claims. China has been accused of sending mostly flights into Taiwan's island air defence zone.
Arpan Rai
28 January 2022 05:53
1643346942
Call between Biden-Zelensky did not go well, says report
The call made from the White House to Ukrainian president Volodymyr Zelensky assessing risk levels of an attack from Russia reportedly "did not go well", according to a report by CNN.
On the call, US president Joe Biden reportedly warned his Ukrainian counterpart about a likely imminent attack from Russia which Ukraine has said is not certain, reported CNN, citing a senior Ukrainian official.
The White House has rejected the claims of Ukrainian leader, stating that the anonymous sources were "leaking falsehoods".
According to the senior Ukrainian leader, the US president did warn his Ukrainian counterpart that an imminent invasion is a "distinct possibility", the report added.
Ukrainian official said that the call with Mr Biden was "long and frank".
The Ukrainian president told Mr Biden that the threat from Russia remains "dangerous but ambiguous".
He added that it is not certain that an attack will take place, the report added.
Arpan Rai
28 January 2022 05:15
1643343014
US calls for a UN meeting against 'Russia's threatening behaviour against Ukraine'
The United States has sought an open meeting of the UN Security Council next Monday as it flagged Russia's "threatening behaviour" for posing a "clear threat to international peace" as the crisis with Ukraine escalates to a war-like situation.
Calling "Russia's threatening behavior against Ukraine and the build-up of Russian troops on Ukraine's borders and in Belarus" a crucial matter, the US has said "this is not a moment to wait and see".
"More than 100,000 Russian troops are deployed on the Ukrainian border and Russia is engaging in other destabilizing acts aimed at Ukraine, posing a clear threat to international peace and security and the UN Charter," said US's United Nations envoy Linda Thomas-Greenfield.
As we continue our relentless pursuit of diplomacy to de-escalate tensions, the UN envoy said the 15-member Security Council "must squarely examine the facts and consider what is at stake for Ukraine, for Russia, for Europe, and for the core obligations and principles of the international order should Russia further invade Ukraine."
The Council's full attention is needed now, and we look forward to direct and purposeful discussion on Monday, the US said, urging the UNSC to hold the emergency meeting on Monday.
Arpan Rai
28 January 2022 04:10
1643342428
ICYMI: Soldier detained after five shot dead at military factory
A Ukrainian National Guard soldier who killed five people and wounded five others after opening fire on security guards at a military factory has been detained, police have confirmed.
The shooting took place on Thursday morning at the Pivdenmash missile factory in Dnipro in central Ukraine, some 500 kilometres (310 miles) southeast of Kiev, as weapons were being issued. The victims included four servicemen and one civilian woman.
The Independent's Rory Sullivan has the story.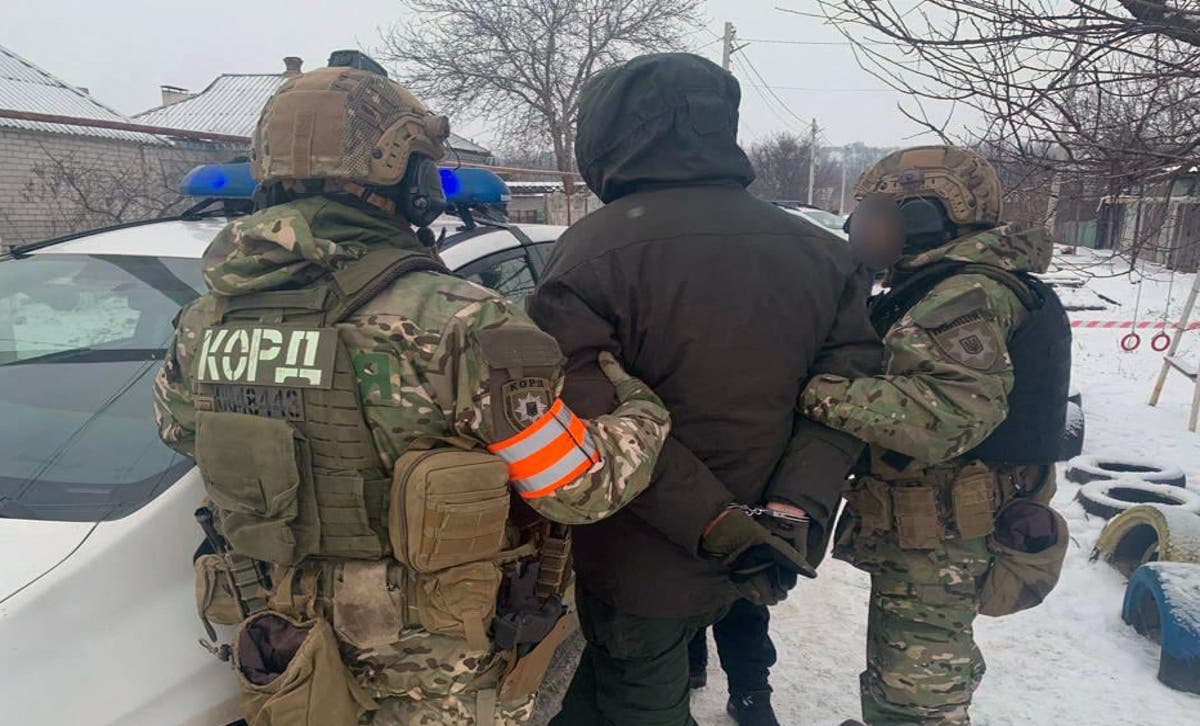 Alleged suspect, Artem Ryabchuk, was detained within hours of attack
Justin Vallejo
28 January 2022 04:00
1643341965
Biden dials Ukraine's Zelenskyy: 'If Russia further invades Ukraine…'
President Joe Biden on Thursday warned Ukraine's president about a "distinct possibility" that Russia could invade the European country in February, assuring it of Western alliance's decisive response.
"I spoke with Ukrainian President Zelenskyy to discuss our coordinated diplomatic efforts and reaffirm our support for Ukraine's sovereignty and territorial integrity. We will respond decisively — along with our Allies and partners — if Russia further invades Ukraine," president Biden said in a tweet on Friday.
In the last year, Washington has aided Ukraine with over half a billion dollars in development and humanitarian assistance, while exploring "additional macroeconomic support to help Ukraine's economy amidst pressure resulting from Russia's military build-up", the White House said in a statement.
The president's remarks to Ukraine's Volodymyr Zelenskyy over the phone call underlined the administration's concerns.
"President Biden said that there is a distinct possibility that the Russians could invade Ukraine in February," said White House national security council spokesperson Emily Horne said.
"He has said this publicly and we have been warning about this for months.
Mr Biden also assured Ukraine that despite the departure of American family members of embassy personnel, the US Embassy in Kyiv, remains open and fully operational.
"The leaders discussed coordinated diplomatic efforts on European security, underscoring the principle of 'nothing about Ukraine without Ukraine'," the White House said.
Kremlin has also echoed the White House's concern and said it saw "little ground for optimism" in resolving the crisis after US rejected Russia's demands in a written response.
Russia has not ruled out a dialogue to mitigate the crisis.
Arpan Rai
28 January 2022 03:52
1643338828
Ukraine-Russia map: Where could invasion take place
Russian president Vladimir Putin has dispatched more than 106,000 soldiers to the country's border with Ukraine in a show of military might ahead of what international observers fear could be an invasion.
The Independent's Joe Sommerlad has two maps to explain Ukraine's frought situation, the first shows its borders within continental Europe. The second details the placement of its cities in relation to the buildup of Russian troops, tanks, armoured vehicles and artillery units, which are currently clustered around the eastern front surrounding the Donbas region of Ukraine where Donetsk and Luhansk are situated.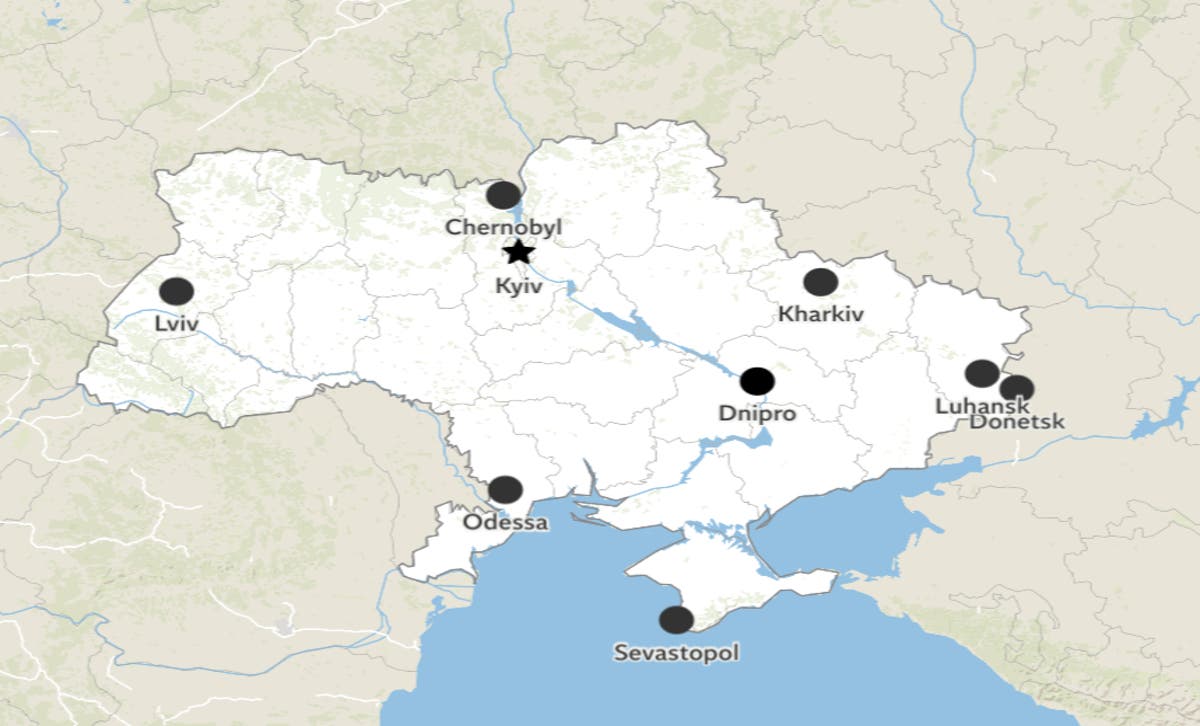 Map of Ukraine and Russia
Justin Vallejo
28 January 2022 03:00
1643335249
NATO statement urges Russia to pull troops back
A statement from Nato's secretary-general on Thursday urged Russia to immediately reduce tensions across Europe with a decision to move troops out of internationally-contested areas in Crimea, Moldova, and Georgia.
Jens Stoltenberg made the comments hours before President Joe Biden would warn Ukraine's president on a phone call that a Russian invasion was imminent and could end with Kiev being "sacked", according to multiple news reports citing the office of Ukraine's president.
"Russia should refrain from coercive force posturing, aggressive rhetoric, and malign activities directed against Allies and other nations," said Mr Stoltentberg.
"Russia should also withdraw its forces from Ukraine, Georgia, and Moldova, where they are deployed without these countries' consent, and all parties should engage constructively in efforts to settle conflicts, including in the Normandy format," he continued.
John Bowden
28 January 2022 02:00
1643333449
Russia increases troop levels near Ukraine, says Pentagon
A spokesman for the Pentagon asserted on Thursday that within the past 24 hours Russian troop buildups near Ukraine including in neighbouring Belarus, which is aligned with Moscow, have continued to increase.
"We continue to see, including in the last 24 hours, more accumulation of credible combat forces arrayed by the Russians in, again, the western part of their country and in Belarus," John Kirby said at his news briefing.
The US has not pledged military aid to Ukraine in the event of an invasion, but put more than 8,000 troops on standby for deployment to Europe should the security situation continue "deteriorating", Mr Kirby said on Thursday.
John Bowden
28 January 2022 01:30