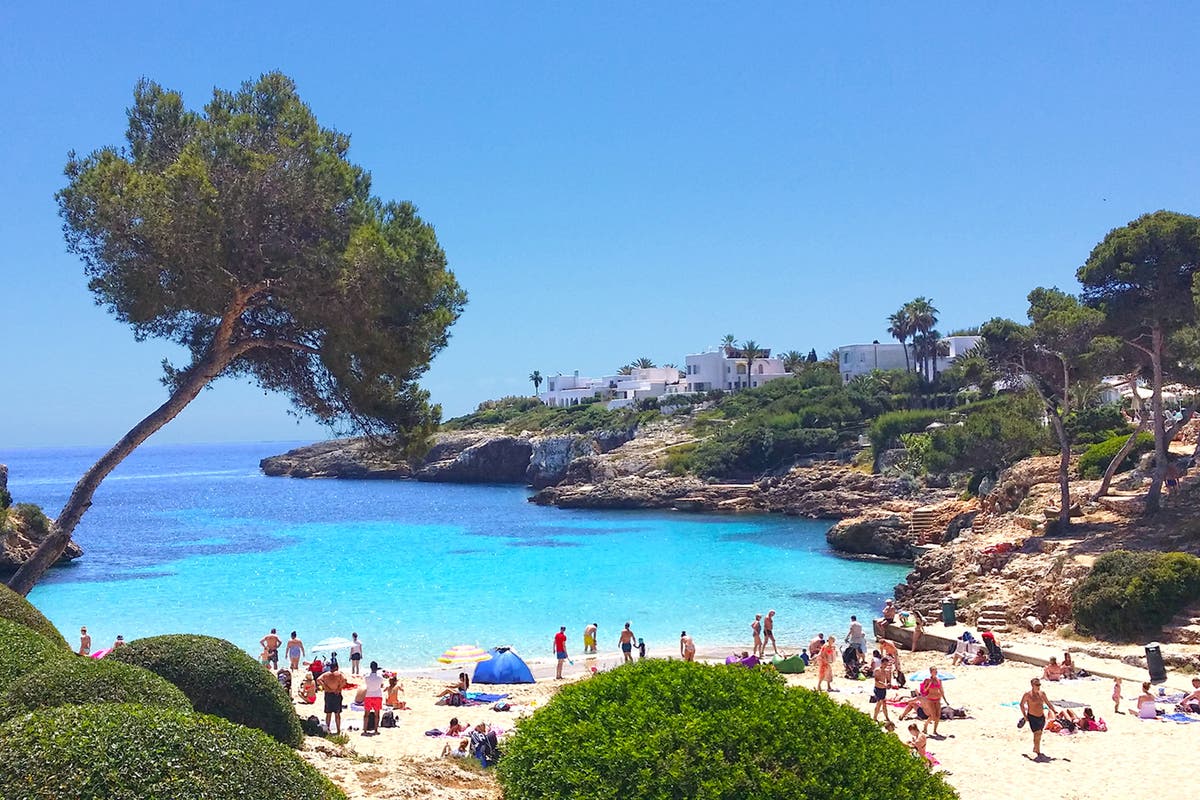 Balaerics, including Mallorca, Ibiza and Menorca tipped to move to amber list
Air fares from the Balearics have soared after the Spanish islands were downgraded to amber in this week's traffic light update.
The popular holiday island group, which include Mallorca, Ibiza and Menorca, were added to the green watchlist at the update on 24 June, which allowed quarantine-free travel.
There have been spiking cases on the islands, which lead to their downgrade in Wednesday's update, a day earlier than expected.
Those travelling to amber listed countries, such as mainland Spain, have to self-isolate for 10 days on their return to England.
However, from 19 July, the requirement to quarantine will be scrapped for the fully vaccinated and those aged under 18.
Meanwhile, Bulgaria and Hong Kong were added to the green list; while Taiwan and Croatia join the green watchlist.
1626298839
High Court throws out challenge to Pakistan red list rules
The High Court has thrown out a challenge red list restrictions placed on travellers from Pakistan.
Three men who were forced to quarantine after returning to the UK from Pakistan brought legal action against the Department of Health and Social Care after the south Asian country was added to the red list in April.
They argued the decision to place Pakistan on the red list was unlawful and that the government was making a profit from the enforced 10-day hotel quarantine, known as the managed quarantine system.
The trio asked the High Court to review the policy for Pakistan but were denied a full hearing.
Liam James
14 July 2021 22:40
1626297283
Malta amends travel advice after AstraZeneca jab confusion
Malta has amended its travel advice after confusion over a batch of the Oxford/AstraZeneca vaccine blocked some UK travellers from entering the country, the transport secretary has said.
Grant Shapps had said the Government would confront Malta earlier on Wednesday after reports it was turning away people vaccinated with jabs made in India, which have not been authorised by Europe's medicines regulator despite being the same as other AstraZeneca vaccines.
He later tweeted: "The Maltese authorities have amended their travel advice so anyone who has an Oxford/AstraZeneca vaccine in the UK (regardless of manufacture location) is able to travel without being turned away – with all vaccines having gone through rigorous safety and quality checks."
Matthew White, a naturalised Maltese resident originally from the UK, said he was "very grateful" the change had been made but added that it was "about time".
Liam James
14 July 2021 22:14
1626296152
What are the current entry requirements for the US?
A presidential proclamation made on 14 March last year banned UK travellers from entering the US because their presence "threatens the security of our transportation system and infrastructure and the national security".
It prevents holidays and non-essential business or family trips to the US. The principle exception is: "Any alien whose entry would be in the national interest."
According to the UK's Foreign Office advice, British nationals who have been in the UK, Ireland, Schengen zone, Iran, Brazil, China and South Africa in the previous 14 days will not be granted entry.
Anyone arriving from elsewhere will be subject to usual entry rules: either with a visa or with an Esta visa waiver.
These rules don't apply to US citizens and permanent residents of the US, as well as close family members and other limited visa holders.
Liam James
14 July 2021 21:55
1626295792
What about US travel?
Remember the travel taskforce established to consider how to reopen UK-US travel? Its work continues, but the long-awaited travel corridor between over the Atlantic is unlikely to open before the end of the summer, according to reports.
On 29 June, the Financial Times reported that talks between the two have stalled, with officials involved saying it was unlikely a conclusion would be reached by the end of July. Concern over the rise of Delta cases in the UK and uncertainty over the AstraZeneca vaccine are thought to be behind the delay.
Hopes that the US would be included in today's earlier-than-scheduled reshuffle have now been dashed.
Liam James
14 July 2021 21:49
1626295072
Green List podcast: Listen to the latest from Simon Calder
At a time when the rules of the travel game are changing daily, The Independent has created a new daily podcast on the top travel issues of the day.
Each day Simon Calder will bring you the latest news and give you my analysis in 10 minutest or less.
Follow the link for Simon's episode from today: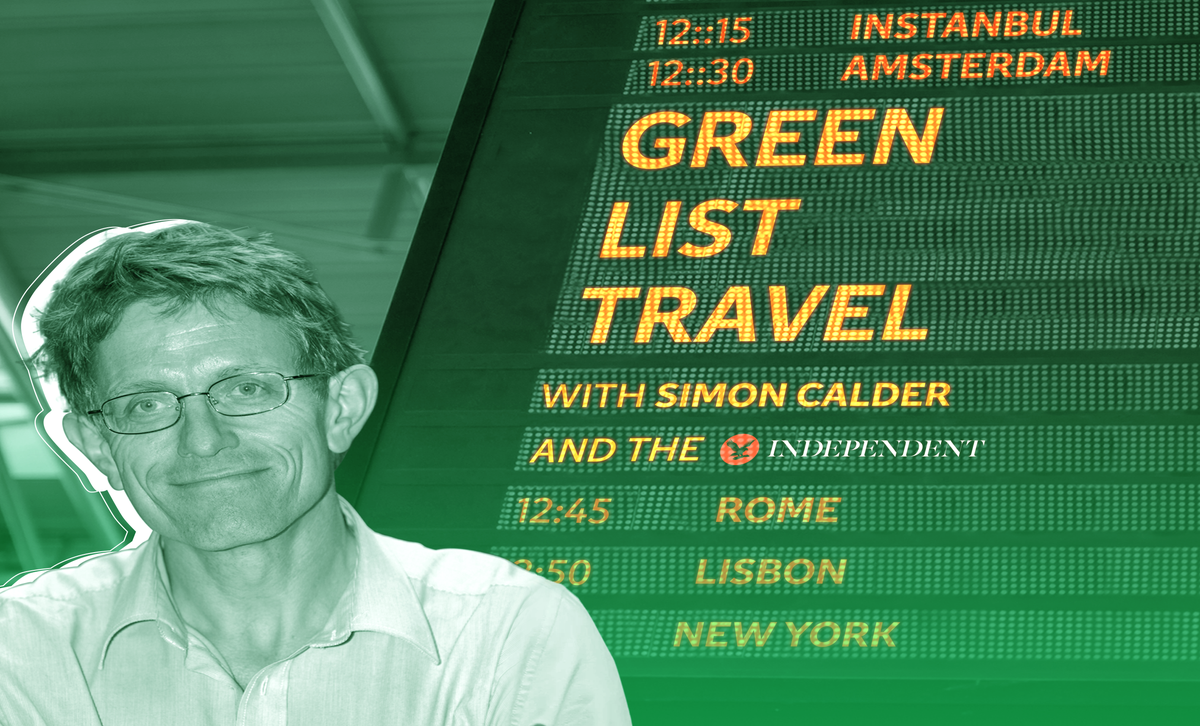 Get the latest in this daily audio briefing in 10 minutes or less
Liam James
14 July 2021 21:37
1626294112
What is Covid situation in Balearics?
The government has pinned its decision to move the Balearics to the amber list on the worsening Covid-19 situation there.
So what is exactly happening with the pandemic in Mallorca, Menorca and Ibiza?
There has been a sharp surge in cases since the end of June. The 7-day rolling average has risen ten-fold in the four weeks from 23 June to yesterday. Up from 43 to 415.
There were 1,738 new cases reported yesterday, up from 256 on Tuesday last week.
Liam James
14 July 2021 21:21
1626293212
Can I travel to Ibiza this summer?
In yet more misery for British holidaymakers, it was announced that Spain's Balearic Islands would be downgraded to amber in the latest review to the UK's travel traffic light system, which took place on 14 July.
The Mediterranean isles include tourism favourites Ibiza, Mallorca and Menorca.
Helen Coffey has what you need to know about travelling to the Balearics this summer: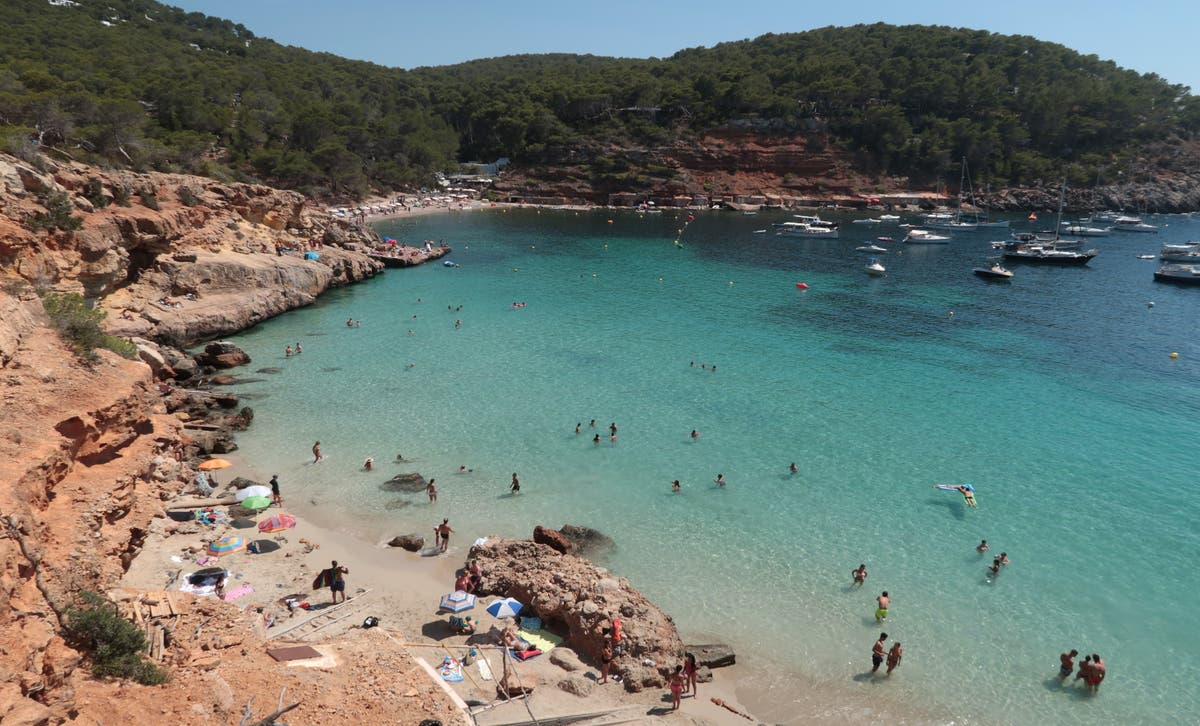 The Balearic Islands downgraded to amber list from 19 July
Liam James
14 July 2021 21:06
1626292132
Which countries are on Amber List?
Putting this back up after Simon Calder found that plane ticket prices from the Balearics have skyrocketed: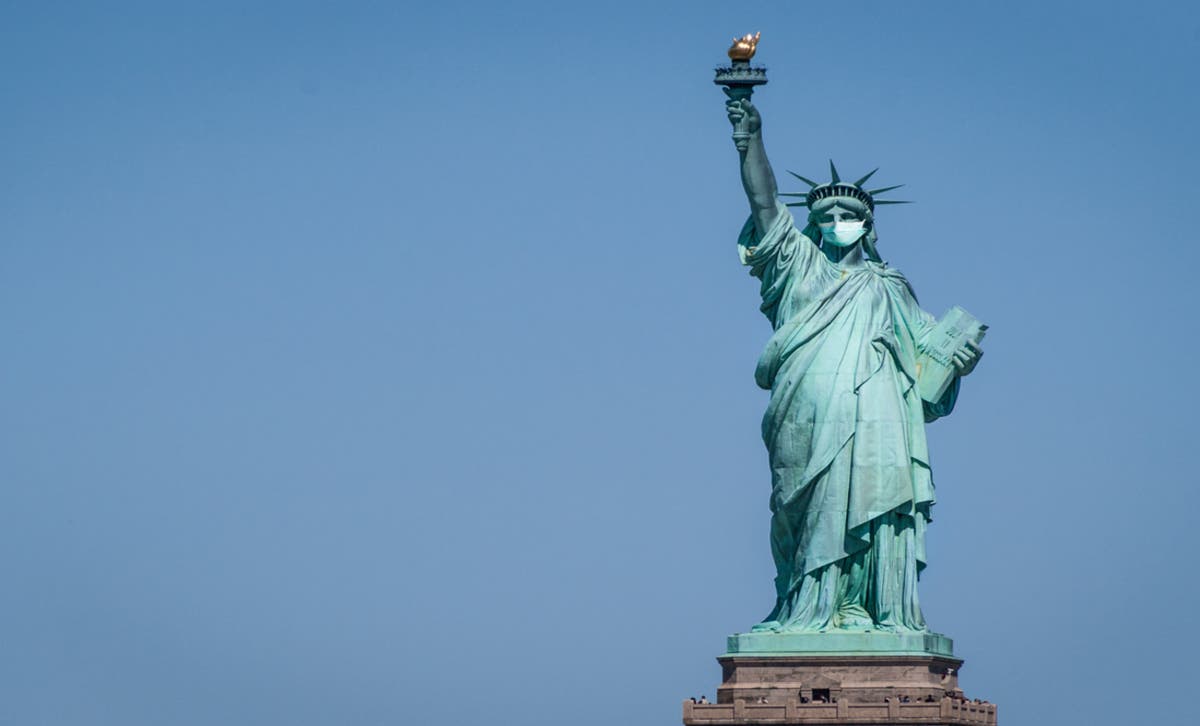 What countries are on the amber list
Liam James
14 July 2021 20:48
1626291832
Air fares from Balearics soar as travellers race to beat quarantine deadline | Exclusive
Fares from Spain's Balearic islands to the UK have soared as holidaymakers seek to beat the latest quarantine deadline, Simon Calder has found. Prices for two Ryanair flights rose nine-fold in two hours.
An hour before the travel announcement earlier, Ryanair's morning and evening flights from Palma de Mallorca to Manchester were priced at just €14 (£12).
An hour afterwards, Europe's biggest budget airline was charging almost nine times more: €125 (£107).
More from our travel correspondent here:
Exclusive: Ryanair Mallorca-Manchester prices soared from £12 to £107 in just two hours
Liam James
14 July 2021 20:43
1626291011
We need consistency and transparency, says Airlines UK chief
Tim Alderslade, chief executive of Airlines UK, said the government had further undermined consumer faith in travel at a difficult time for the industry.
He said: "Today's announcement reinforces the belief that the current government framework for international travel is not working as it was designed to.
"While the vaccination programme is permitting a full reopening of the domestic economy, international travel between safe countries – with low infections and high vaccination rates – is still being portrayed as though it is a serious danger to public health.
"Moving countries between the tiers like this is shattering consumer trust during an already unpredictable booking season. It is time the government implemented a consistent and transparent travel policy, rather than the current rollercoaster ride of changes, which is condemning international travel to the status of second-class citizen."
Liam James
14 July 2021 20:30