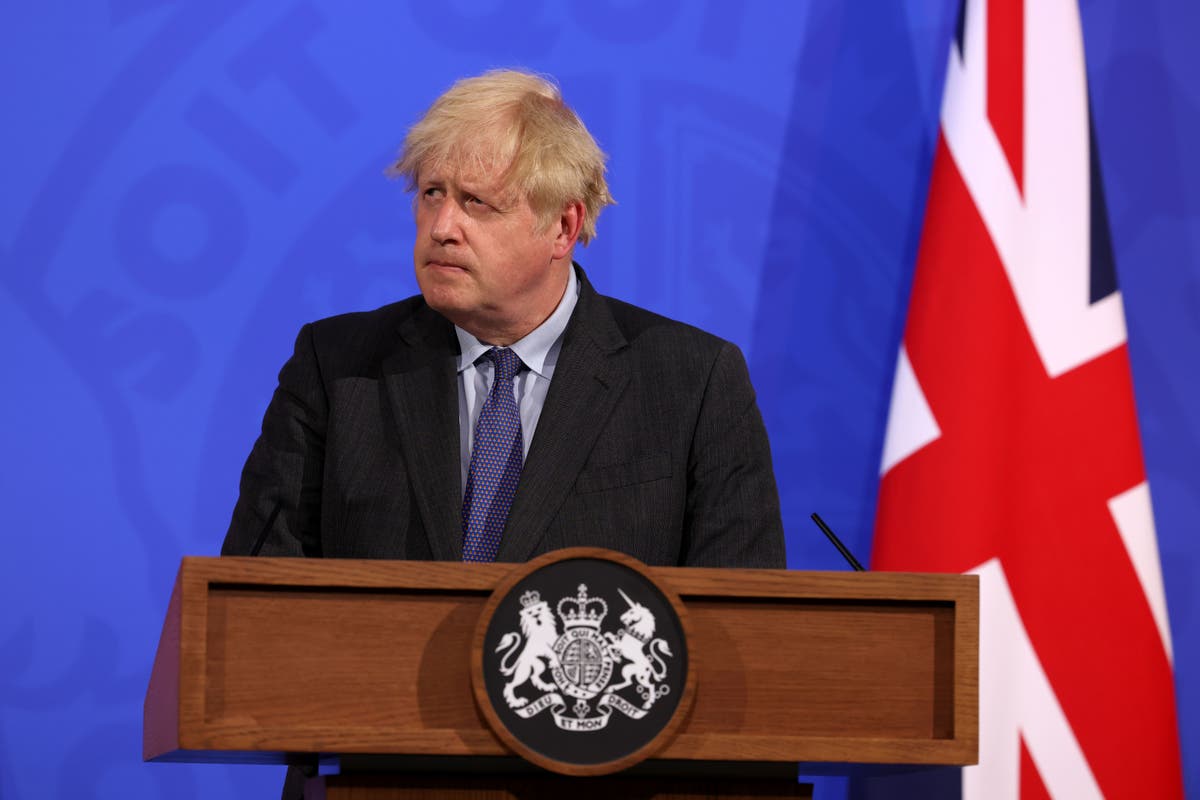 Labour has accused the prime minister of delaying action so as not to disrupt a trade trip
Boris Johnson would "never put the health of the country at risk" for a trade deal photo opportunity with India, Michael Gove has claimed.
The Cabinet minister's defence of the prime minister comes after Labour accused the PM of delaying action to stop travel from the country for fear of disrupting trade talks and ruining a planned photo-op.
Shadow health secretary Jonathan Ashworth on Tuesday morning claimed that "rather than red listing this [new Delta] variant, we essentially gave it the red carpet treatment as 20,000 people were allowed to arrive from India over a number of weeks in April, even though the warning signs were there,"
"That essentially seeded this Delta variant across the country. Nobody wanted to be in this place and we could have avoided this if it was not for the Delta variant, and I'm afraid this is on Boris Johnson for his puny weak border policy, which was secure as a sieve."
Mr Johnson had a visit to the south Asian country planned and had hoped to ink a major trade deal which he could use as evidence of a benefit of Brexit.
But the trade trip was eventually cancelled at the last minute after the new Delta variant spun out of control in India and caused mass deaths.
Mr Gove described claim the delay in introducing controls was "specious nonsense" and said the allegations caused him to "shrug one's shoulders".
"The prime minister would never put the health of the country at risk in that way and people who are pedalling this line are a) trying to make a political point and b) aren't looking at the facts and the timeline that we've been discussing," he told BBC Breakfast.
"So what can one say? People will throw all sorts of rubbish like that around and I think the thing is just to shrug one's shoulders."
Mr Gove claimed that India was put on the red list "before the Delta variant was a variant under investigation and well before it was a variant of concern".
However, Bangladesh and Pakistan were both put on the red list earlier than India despite having the same variant and a lower caseload.
On Monday Labour leader Keir Starmer claimed the government's "pathetic" border policy was to blame for the delay in lifting restrictions, which was confirmed by the prime minister last night.
Other than the delay adding India to the red list between 9 and 23 April, Sir Keir criticised Mr Johnson for not introducing hotel quarantine quickly enough and instead relying on leaky self-isolation. And he slammed the traffic light system and its ambiguous amber rating.
UK news in pictures

Show all 50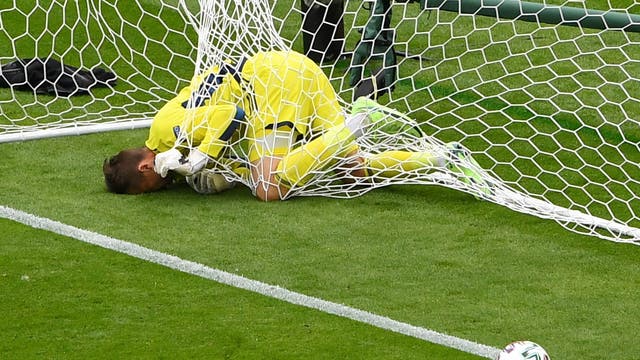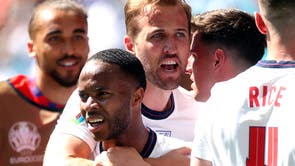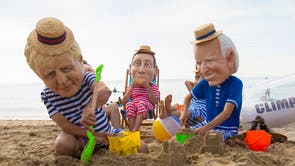 A scientific paper by the London School of Hygiene and Tropical Medicine submitted to the government's Scientific Advisory Group on Emergencies has warned that more than 40,000 people could die this summer as the Delta variant of coronavirus sweeps through the UK.
Mr Johnson last night confirmed he would "ease off the accelerator" on lifting restrictions "because by being cautious now, we have the chance in the next four weeks to save many thousands of lives by vaccinating millions more people".