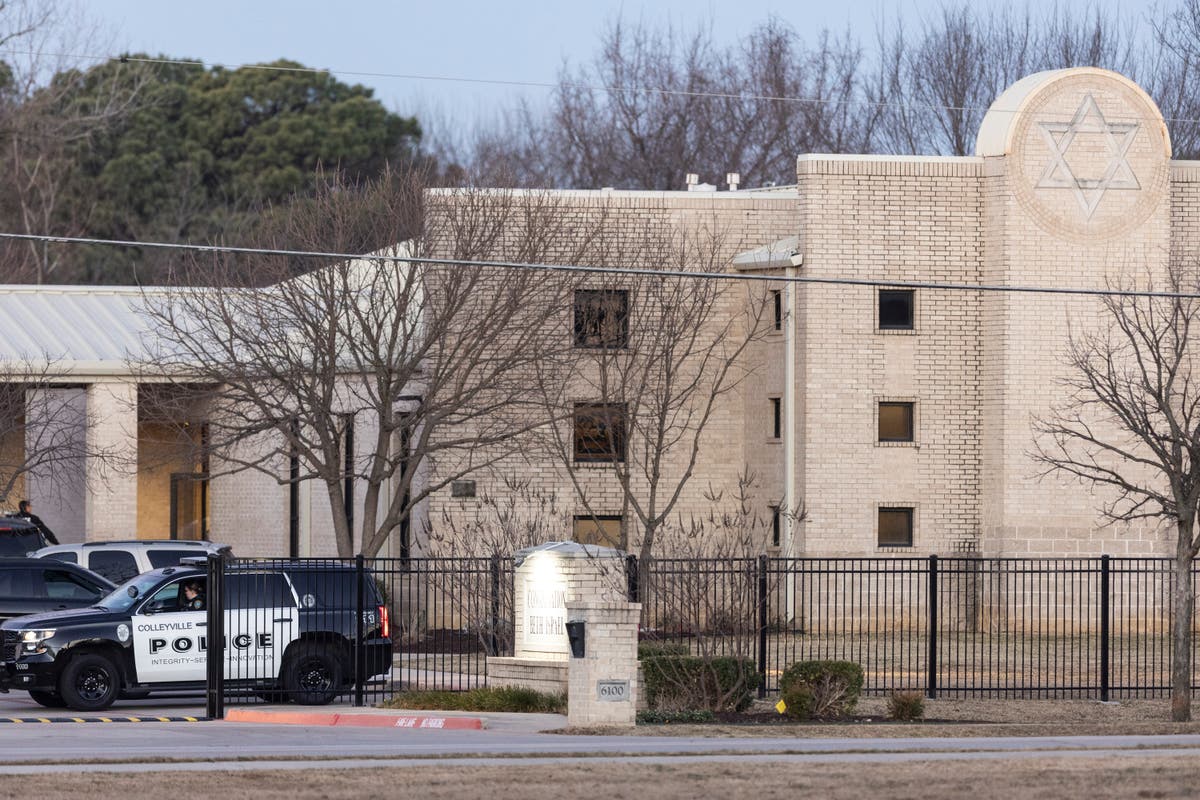 Man was banned from Blackburn Magistrates' Court in 2001 after making references to 9/11 while abusing staff
The British man shot dead after taking people hostage in a US synagogue allegedly told a member of court staff he wished he had died in the 9/11 terror attacks.
Faisal Akram was banned from Blackburn Magistrates' Court in 2001 after threatening and abusing staff on several occasions.
A letter from the court, published by the Lancashire Telegraph, recounted an incident that took place day after the Twin Towers attack on 12 September 2001.
"In a clear reference to the the terrorist attack on New York the previous day you said on more than one occasion to one of my court ushers 'you should have been on the ******* plane'," the letter said.
"This caused a great deal of distress to an individual who was simply doing his job and should not be subjected to your foul abuse.
"With immediate effect it has been decided that in order to protect and ensure the health and safety of staff you should be excluded from and prohibited from entering the court building at all times other than when due to appear in court to answer a summons or surrender to bail or to make a payment in respect of any outstanding financial penalty owed by you."
Op daardie stadium, Akram told local media he was innocent and was falsely accused of the remarks because "people at the court have just got it in for me".
Police have not confirmed the details of any previous offending by Akram, who was shot dead by law enforcement officers in Texas on Saturday. His family said he was known to local police and had a criminal record.
He is believed to have travelled to the US two weeks before the attack, where he bought a weapon and held people hostage in a 10-hour stand-off at a synagogue.
US president Joe Biden branded the incident "an act of terror" and British police are working with authorities in America on the investigation.
Boris Johnson's official spokesman said: "This was a terrible and antisemitic act of terrorism.
"The Prime Minister's thoughts are with the Jewish community both in Texas and around the world and we stand with our American friends against those who seek to spread hate and fear around the world."
Counter Terror Policing North West arrested two teenagers in south Manchester on Sunday evening in relation to the case.
Assistant Chief Constable Dominic Scally said: "We can confirm that the suspect, who is deceased, is 44-year-old Malik Faisal Akram, originally from the Blackburn area of Lancashire.
"I can also confirm that Counter Terror Policing North West is assisting with the investigation being led by the US authorities.
"Police forces in the region will continue to liaise with their local communities, including the Jewish community, and will put in place any necessary measures to provide reassurance to them."
Praat met Sky News, the attacker's brother Gulbar Akram questioned how the incident had been allowed to unfold.
"He's known to police, got a criminal record," hy het gesê. "How was he allowed to get a visa and acquire a gun?"
In a statement previously posted on Facebook, Mr Akram wrote: "We would like to say that we as a family do not condone any of his actions and would like to sincerely apologise wholeheartedly to all the victims involved in the unfortunate incident."
Mr Akram suggested he had been present for negotiations near the Congregation Beth Israel synagogue in Colleyville, Texas, en gesê: "Although my brother was suffering from mental health issues we were confident that he would not harm the hostages … there was nothing we could have said to him or done that would have convinced him to surrender."
The statement was deleted from the Blackburn Muslim Community Facebook page on Monday morning, alongside a tribute that had sparked a backlash.
"May the Almighty forgive all his sins and bless him with the highest ranks of paradise," it had read.
"There are many stories circulating in the local community so please avoid taking part in the sin of backbiting. Let the authorities complete their investigations, have respect for the family and allow them to mourn peacefully."
In a new statement, the administrators of the Blackburn Muslim Community page said the post had "utilised a standard template with generic wording" for death announcements, and had sparked a wave of threats.
"After learning about the full circumstances surrounding his death, the post was removed," a spokesperson added.
World news in pictures
Wys alles 50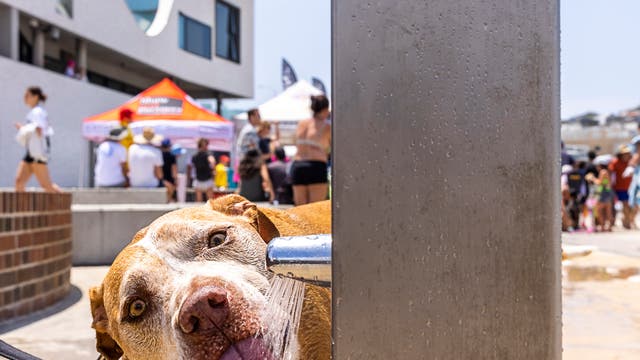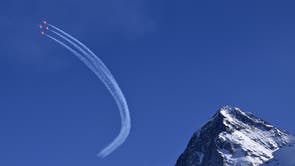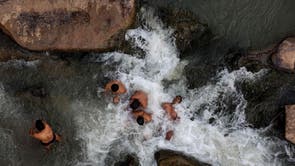 "We apologise for any upset or offence caused to those directly and indirectly affected by the incident especially the Jewish community in Texas. This was unintentional and our thoughts are with them all. We totally condemn any threats or attacks on innocent people.
"We stand in solidarity with people of all faiths as we believe they are all free to practice their religious beliefs freely without the fear of being attacked. We have always promoted peace, love and harmony between people of all faiths and none."
US officials believe Akram had a visa, arrived at John F Kennedy International Airport in New York around two weeks ago and bought a handgun used in the incident.
In an update to reporters on Sunday, Mr Biden said while he did not have all the details it was believed Akram had "got the weapons on the street", toevoeging: "He purchased them when he landed."
He said there were "no bombs that we know of", and that Akram is thought to have "spent the first night in a homeless shelter".
Akram is said to have demanded the release of Pakistani neuroscientist Aafia Siddiqui, who was convicted of trying to kill US army officers in Afghanistan, and is in prison in Texas.
Her case has become a cause celebre among terrorist groups including al-Qaeda and Isis, and her release has been among the demands listed by previous hostage-takers in Pakistan, Afghanistan, Algeria and elsewhere.
Speaking to reporters after the incident, FBI special agent in charge Matt DeSarno said they believed Akram was "singularly focused on one issue and it was not specifically related to the Jewish community", and added they will continue to "work to find motive".
Confirming that the hostage-taker had died, he said there would be "an independent investigation of the shooting incident".