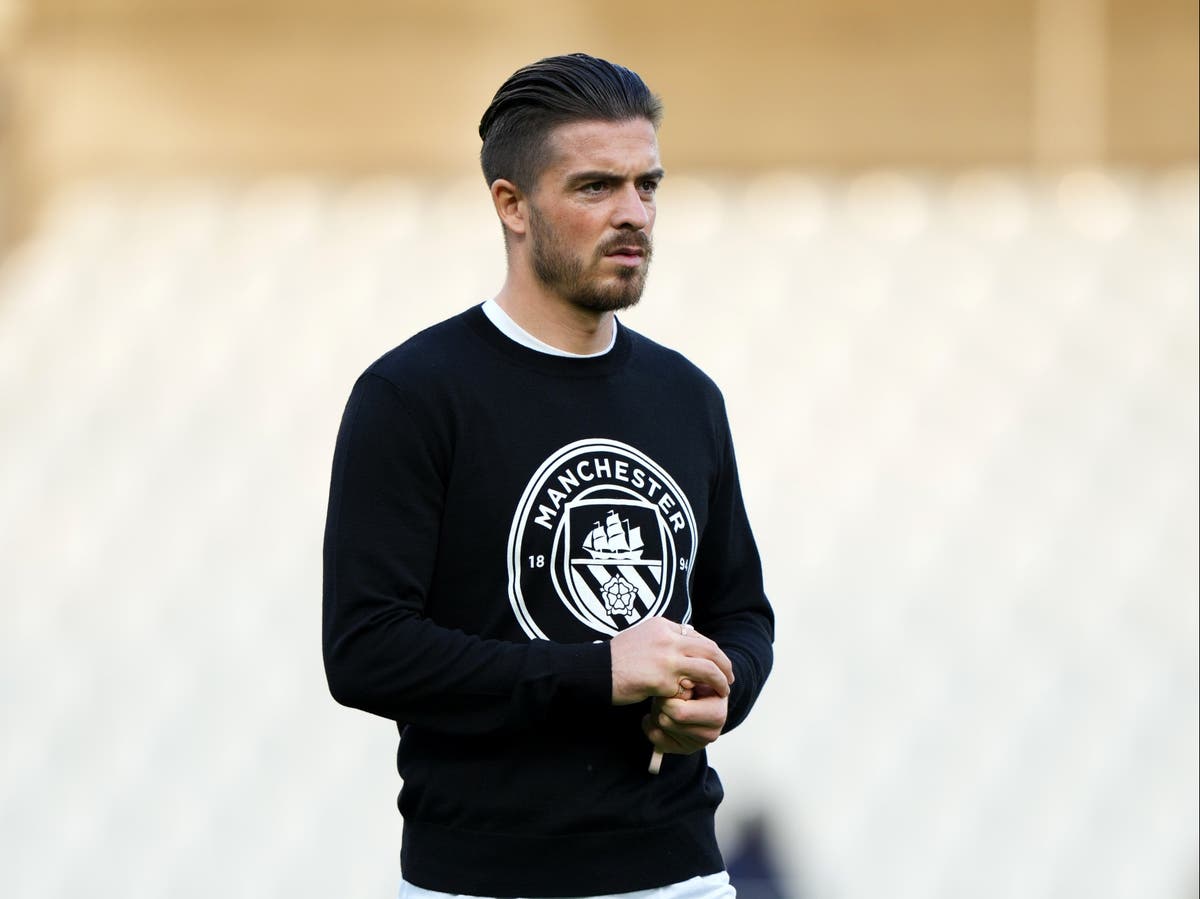 Will Pep Guardiola's team get back on track after defeat in Paris last time out? Follow all the latest updates
Manchester City are in Belgium this evening to take on Club Brugge in the Champions League. City sit third in Group A with three points from their opening two games, having thrashed RB Leipzig before being beaten by Paris Saint-Germain, and Pep Guardiola will be urging his team to earn another win here before the group stage's midway point.
Brugge are second after drawing with PSG before beating Leipzig, and they are proving the surprise package of the group so far. The reigning Pro League champions are currently second in the Belgian table on goal difference behind Union Saint-Gilloise, and manager Philippe Clement can be pleased with a strong start to the season.
Asked if two-time Champions League winner Guardiola was an inspiration to him, Clement said at his pre-match press conference: "Of course he is. I have already indicated as much in many interviews. I like the way he makes his teams play and has done at different clubs. Maybe at some other point I will talk to him and I will also talk to him privately after the game." Follow all the action below, live.
1634660629
De Bruyne's homecoming
Kevin De Bruyne returns to his native Belgium tonight for the first time since in a club fixture since he left Genk for Chelsea in 2012. He said:
Michael Jones
19 October 2021 17:23
1634660409
City's 2020/21 Champions League run
In 2020/21 City ended a run of three successive quarter-final eliminations by going all the way to the Champions League final only to lose 1-0 to Chelsea at Porto's Estádio do Dragão.
City had beaten Borussia Mönchengladbach (2-0 away, 2-0 home), Borussia Dortmund (2-1 home, 2-1 away) and PSG (2-1 away, 2-0 home) en route to the final after they finished first in Group C with 16 points, keeping five clean sheets and conceding just one goal – equalling the Champions League group stage record.
City have already conceded the same number of goals in the 2021/22 Champions League as in their 13 games in last season's competition.
Michael Jones
19 October 2021 17:20
1634660087
Fourth time's the charm for Club Brugge
Club Brugge are making their fourth successive Champions League group stage appearance and ninth overall, three behind Anderlecht's Belgian record.
In 2020/21, the Belgian side finished third behind Borussia Dortmund and Lazio but ahead of Zenit in Group F, picking up eight points to move into the Europa League.
But, they only lasted one round going out in the round of 32 to Dynamo Kyiv last season.
Michael Jones
19 October 2021 17:14
1634659809
Guardiola on Rodri
Pep Guardiola says that Spanish midfielder Rodri has really improved his consistency for Man City as is now a crucial part of their midfielder but points out that there are still areas in which the 25-year-old can improve. He said:
Michael Jones
19 October 2021 17:10
1634659523
Man City's European travels
Pep Guardiola's team have won 12 of their last 18 away European matches with three draws and three defeats.
Before the loss in Paris on Matchday two the last away game they lost abroad came against Shakhtar Donetsk (1-2) on Matchday six of the group stage in the 2017/18 Champions League.
Michael Jones
19 October 2021 17:05
1634659205
Club Brugge vs Man City prediction: How will Champions League fixture play out tonight?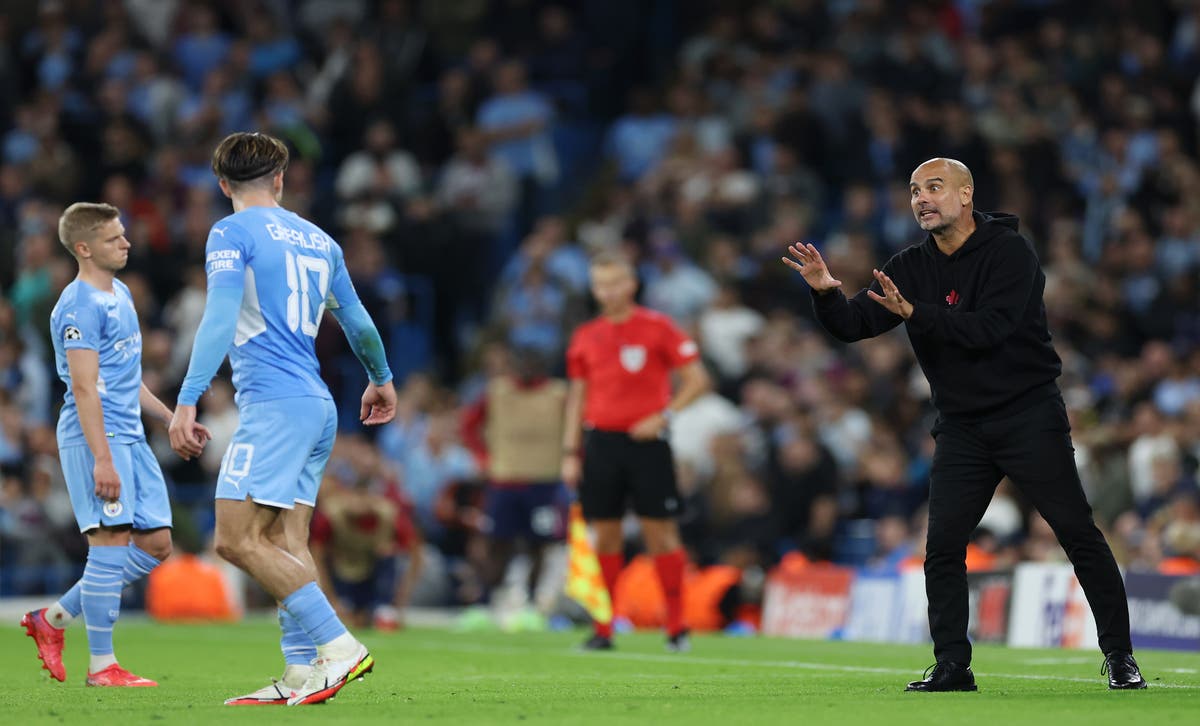 All the information you need to know ahead of the Group A clash
Michael Jones
19 October 2021 17:00
1634659018
Man City vs Belgian teams
Manchester City have won five out of six games against Belgian clubs, most recently beating Lokeren in the 2003/04 Uefa Cup first round (3-2 at home then 1-0 away).
Their sole defeat by Belgian opponents was a 2-0 loss at Standard Liège in the 1978/79 Uefa Cup second round second leg, a tie they still won on aggregate.
Michael Jones
19 October 2021 16:56
1634658806
Guardiola on Club Brugge and the last 16
Manchester City face the awkward situation of needing to win tonight to get their Champions League campaign back on track.
Champions League teams prefer to earn as many points as possible in the opening fixtures to ease the pressure heading into the back end of the group stage but after City lost to PSG last time out any more dropped points will leave them with a hill to climb.
Pep Guardiola spoke about earning as many points as possible from City's remaining four fixtures and how he hopes to impose their style of play on Club Brugge this evening. He said:
Michael Jones
19 October 2021 16:53
1634658463
City need to avoid defeat
As a manager Pep Guardiola has only lost back-to-back Champions League away matches once before.
His Bayern team were beaten 3-1 by Porto in the 2014/15 quarter-finals (progressing 7-4 on aggregate) before losing 3-0 at Barcelona in the semis.
If City lose tonight it will be the first time under Guardiola they have lost consecutive Champions League matches.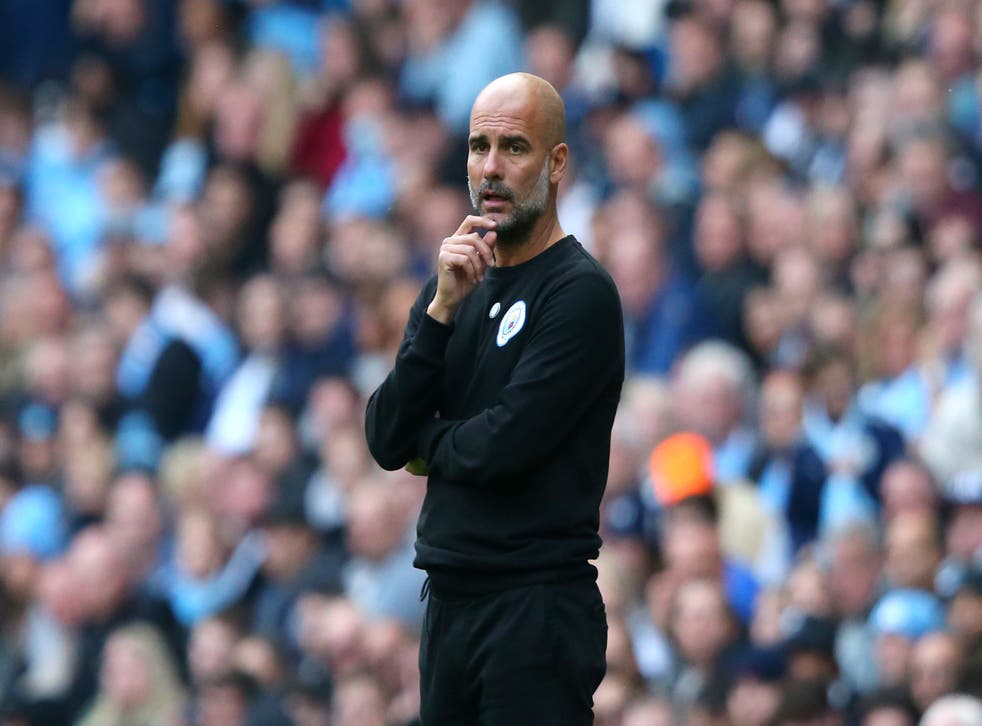 Michael Jones
19 October 2021 16:47
1634658216
Group stage wobbles
The last time Manchester City lost a Champions League game prior to Matchday three was in 2018 when they were beaten in their opening match1-2 by Lyon.
Since then, City have navigated the group stages with relative ease but will need to win this evening to move back into the top two of Group A and get their campaign back on track.
Michael Jones
19 October 2021 16:43