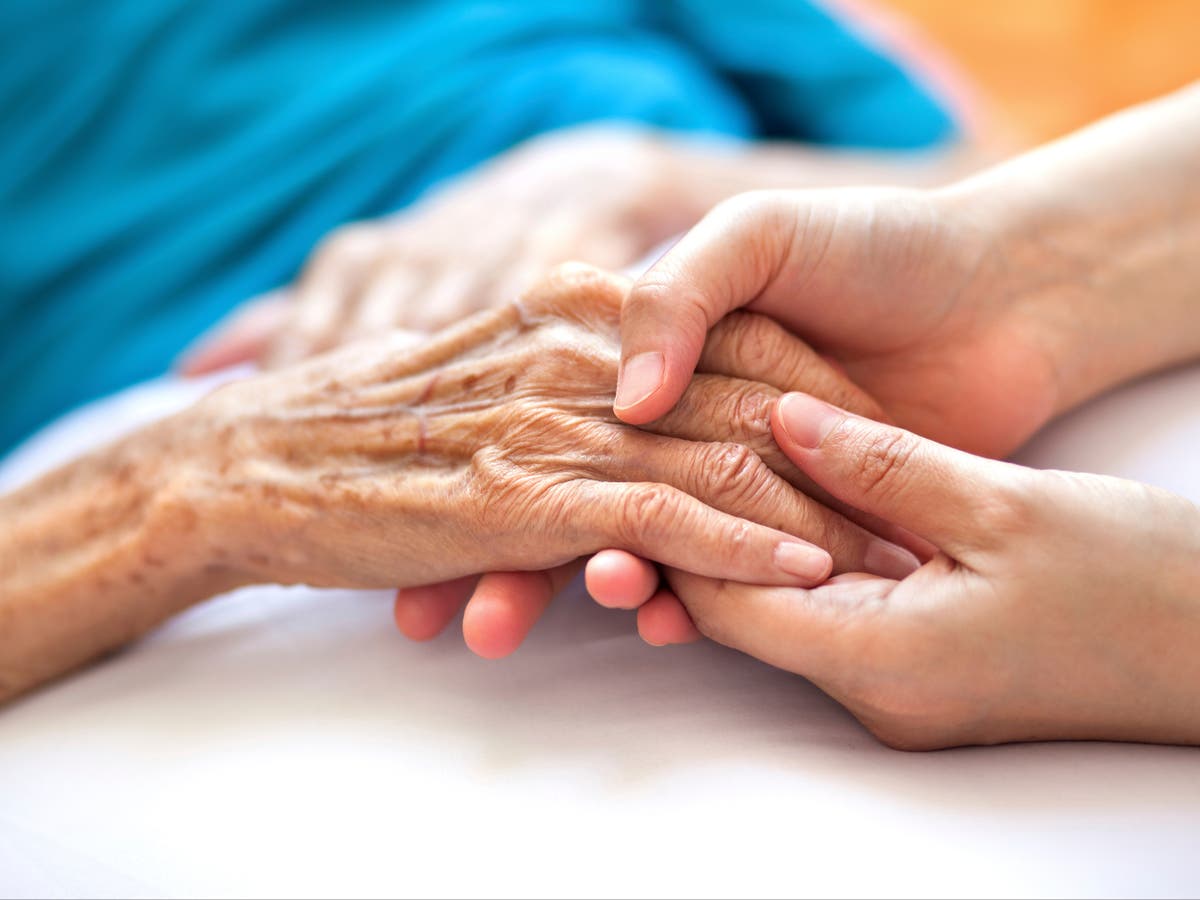 Government support for social care 'too little, too late' in pandemic, charity official says
Data showing how many residents have died from Covid for individual care homes has finally been released.
The figures – released by the Care Quality Commission (CQC) – show hundreds of care homes have reported resident deaths involving coronavirus over the course of the pandemic.
Many care homes recorded multiple such deaths between the period of 10 April last year and 31 March.
Scores reported more than 20 deaths involving Covid since the start of the pandemic, the data – published on Tuesday – shows.
Twenty-one care homes – mostly large ones – recorded over 30 Covid-related deaths.
This includes Bedford Care Home in Wigan, where a total of 44 deaths of residents have involved Covid between last April and the end of this March – the most out of any other home in this period.
Calway House in Somerset had the second-highest number of deaths during this timeframe at 41, while Peaker Park Care Village in Leicestershire recorded 38 such deaths.
After the publication of the CQC data, Nadra Ahmed OBE from National Care Association: "Care providers and their amazing teams across the country are still working tirelessly to support some of the most vulnerable members of our society.
"The publication of this data will no doubt cause them distress, but it is important to point out that this data will not reflect the quality of care provided. "
The group's executive chair added: "The data highlights that a highly infectious virus, which was devastating the nation as a whole, impact on the most vulnerable members of our communities."
A total of 39,017 care home resident deaths involved Covid between 10 April last year and 31 March this year, according to the data published by the CQC.
The Office for National Statistics, which regularly publishes data on care home deaths, say there have been 42,341 deaths involving Covid since the start of the pandemic in their latest figures, which run between 20 March last year and 2 April this year.
Speaking about the latest CQC figures, which can be broken down into individual care homes unlike the ONS data, Hugh Alderwick from the Health Foundation charity said they show "the grim toll that the pandemic has taken on people in care homes".
He added: "Central government support for social care during the pandemic was often too little, too late, particularly during the first wave.
"The government's claim of 'a protective ring' around care homes was not grounded in reality."