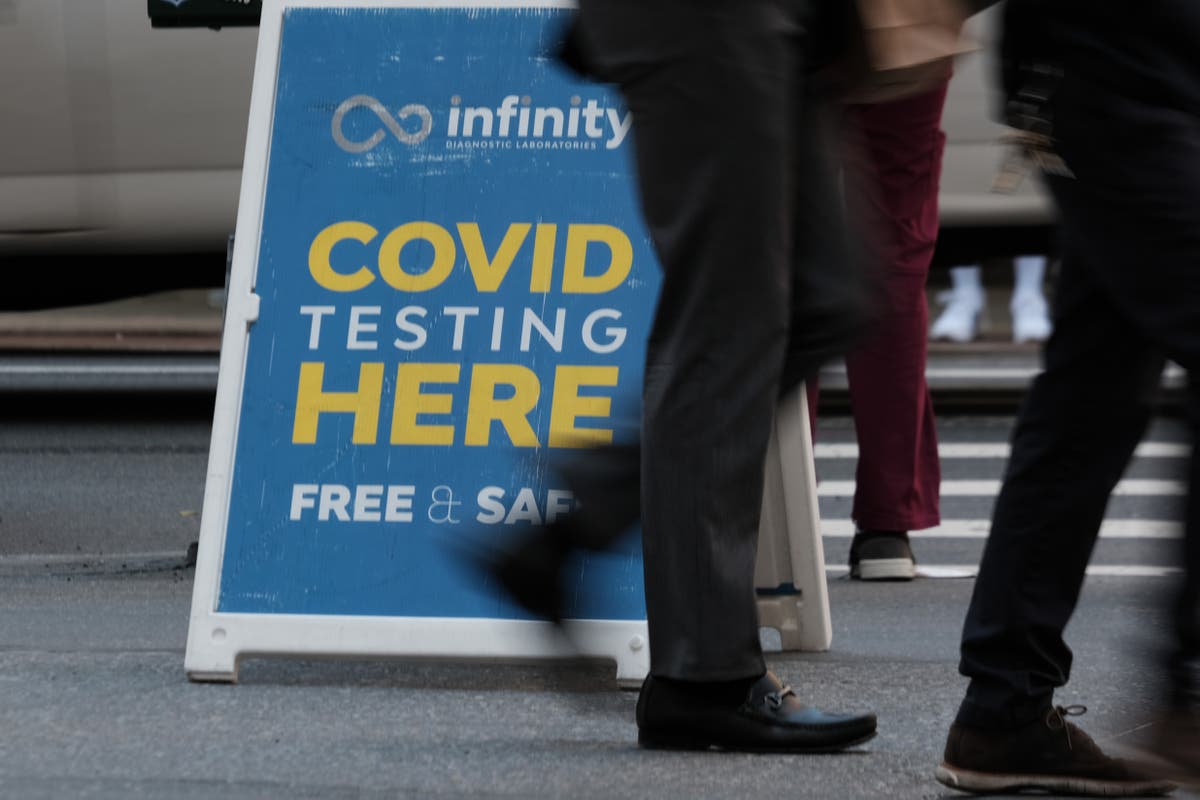 US has now passed death toll of one million since start of pandemic
Americans should now test for Covid before they travel domestically regardless of their vaccination status, the Centers for Disease Control has advised in its latest guidance.
The government agency now says that domestic travellers should "consider getting tested as close to the time of departure as possible (no more than three days) before your trip."
But the advice is non-binding and there is no new mandate in place yet that requires Americans to test before taking flights, buses or trains this summer.
It is an upgrade from the CDC's previous advice, which was a recommendation that people who were not up-to-date with their booster shots get tested before travel.
The CDC has also made a recommendation for travellers once they have completed their travel, particularly if they have been in crowded areas.
The agency recommends that people test for Covid after domestic travel "if your trip involved situations with greater risk of exposure such as being in crowded places while not wearing a well-fitting mask or respirator."
Covid cases in the US have continued to rise and on Monday hit the highest levels seen in the country since last November. According to The New York Times tracker on 17 May the US was averaging more than 100,000 new daily cases. That is up 61 per cent on the average two weeks before.
New York City health officials announced earlier this week that it was moving to a "high" Covid alert level as cases in the five boroughs continued to increase.
The US has now passed a death toll of one million, according to Johns Hopkins University, and there have been more than 82.7m cases of Covid since the start of the pandemic.