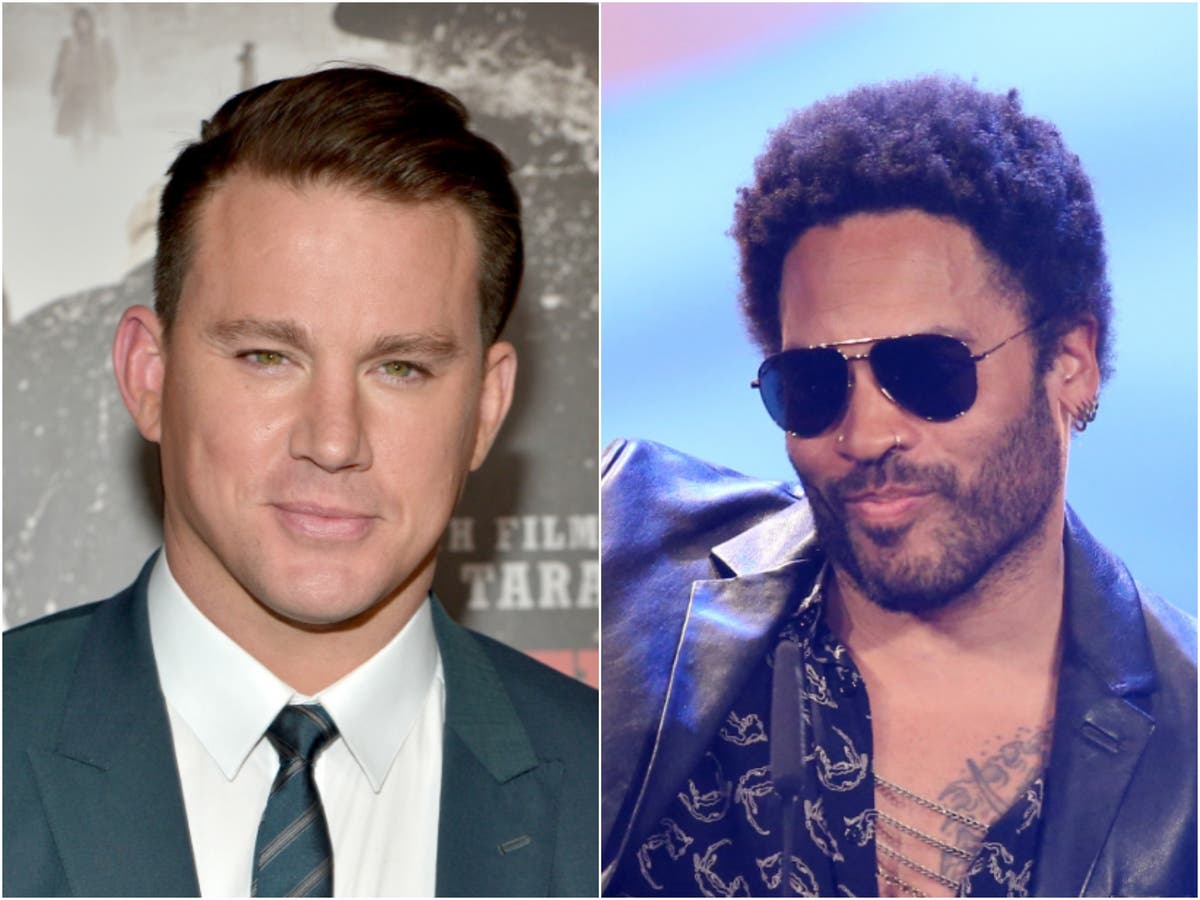 'It's not natural,' Tatum told singer
Channing Tatum has expressed his shock after a recent Instagram photo posted by Lenny Kravitz.
The Magic Mike star commented on an image of the singer, which showed him holding a coffee percolator in front of his toned stomach.
"Good god man!" Tatum, who is rumoured to be dating Kravitz's daughter, Zoë, wrote. "What are you eating or what's in the water or the genes. It's not natural. Do you just do abs like all day?"
Kravitz responded: "Dude, I'm just trying to get in the next Magic Mike. Any connections?"
Tatum appeared in the Steven Soderbergh film alongside Matthew McConaughey and Alex Pettyfer. It is loosely based on his experiences as an 18-year-old stripper in Florida.
The film earned a sequel, Magic Mike XXL, and became such a success that Tatum conceived a live production.
Next up is a forthcoming reality series in which mentors will "transform" participants into Magic Mike-style performers.
Meanwhile, Kravitz is currently working on three brand new albums, telling his Instagram followers: "All nighter in the studio last night. 3 albums on the horizon. Going back in. Love."