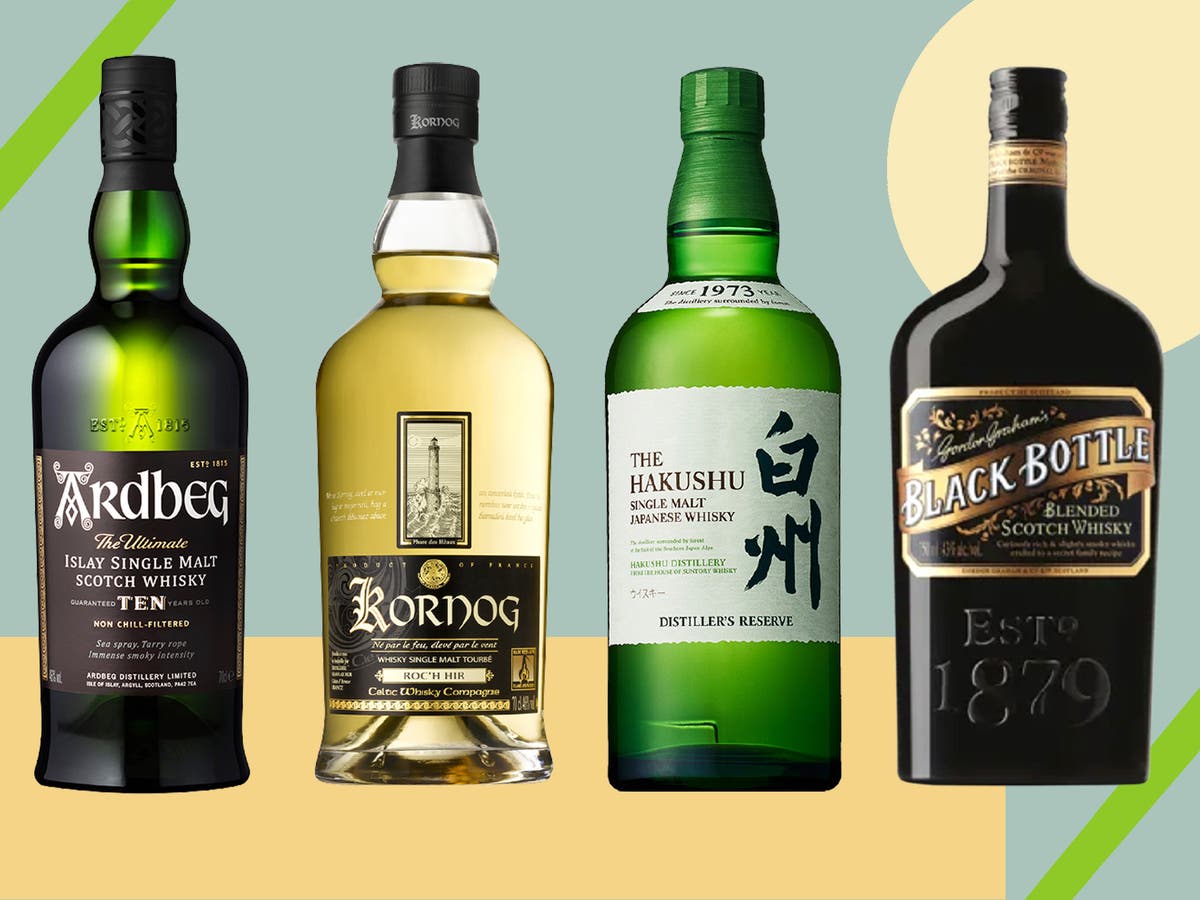 From heavily smoked to light and subtle, these are the best peated whiskies from Talisker, Ardberg, Lagavulin and more from Scotland to France, Japan and Israel
One of the key skills a whisky distiller or blender must master when creating a new expression is an ability to tease exciting, new flavours out of their spirits within the restricted ingredients and production methods permitted.
To emphasise their whiskies distinctiveness, distilleries tend to promote as many unique aspects about their products as they can: what casks the whisky has been finished in; how the proximity of sea lends their expressions a unique character; or why their local source of water is more vital than anyone else's. When you're dealing in malted barley, water, yeast, oak and nothing else, it's quite a challenge to throw the flavour in a totally new direction.
There is, however, one other ingredient that whisky's lawmakers allow, and it has been used for centuries: peat. The practice harks back to the days when burning peat was the most effective source of heat for the kilns that were used to dry grains – particularly on Scottish islands such as Islay – resulting in an array of smoke and mineral flavours being imparted into the finished whisky.
These days, of course, there are more efficient ways to heat up a kiln, but peated whisky is still as popular as ever and distillers continue to work with peat-smoked grains. Not just in Scotland, but around the world.
You'll find single malt whiskies that are peat-laden smoke bombs, or, indeed, blends that have the subtlest input from the peat palette. To give you an idea of the range available, below we've rounded up 10 of our favourites.
Read more:
How we tested
To come up with this selection we lined up some notable new releases alongside several old classics and merrily supped over the course of three weeks. Besides looking for exceptional whisky-making, we wanted our list to showcase the range of styles available. We have also kept an eye on price, with most entries pitched towards the more affordable end of the market.
The best peated whiskies for 2022 are:
The verdict: Peated whisky
There are many new distilleries currently producing incredibly good peated whisky, but for our pick we've gone to peat's traditional home, Islay, and a distillery that packs in more flavour than most – Ardbeg. Its 10-year-old is a true classic – supreme quality at a very reasonable price.
Voucher codes
If you're a whisky-lover, why not treat yourself to one of the best whisky advent calendars