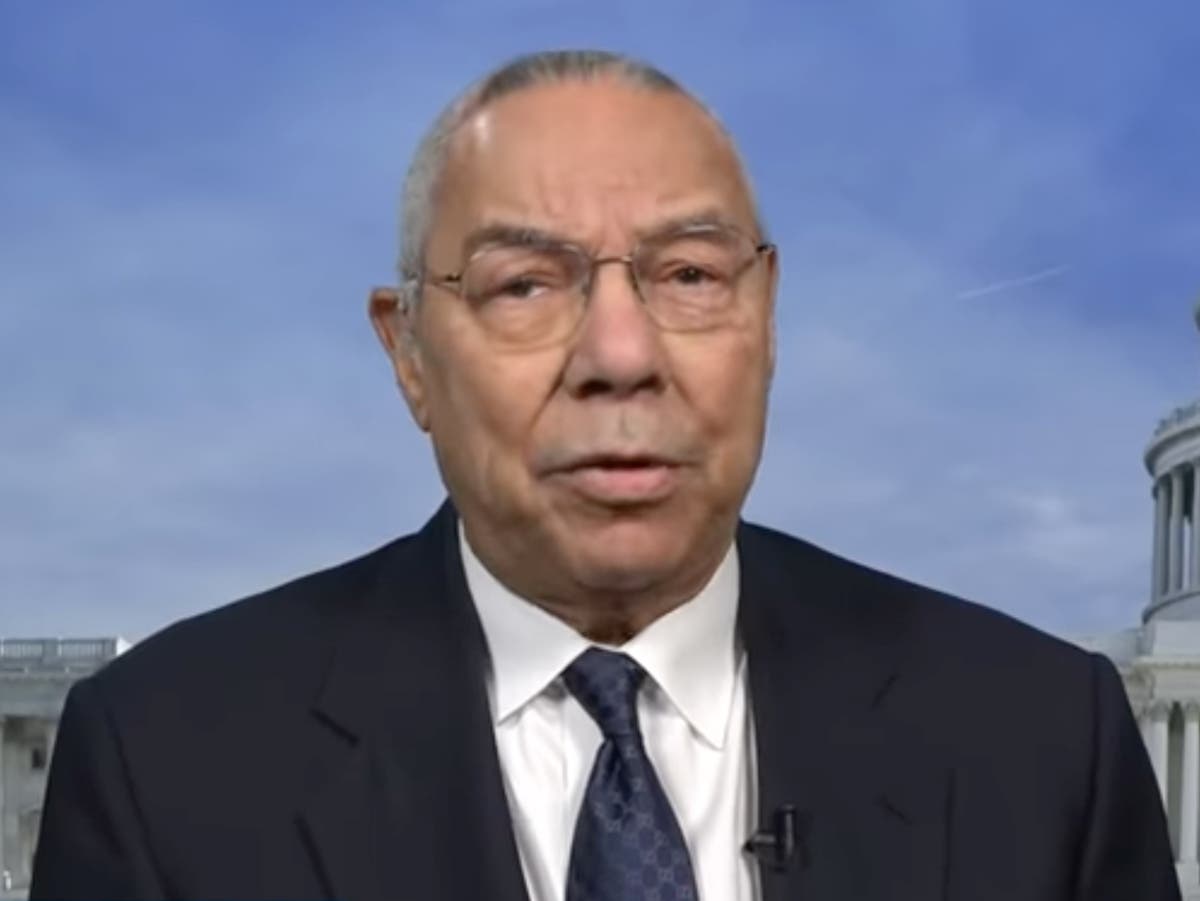 Ex-secretary of state accused former president of 'going in there to overturn the government'
Colin Powell lambasted Donald Trump and January's "awful" Motim do Capitol in his final interview with Bob Woodward.
The former US secretary of state, according to Mr Woodward, acknowledged that Mr Trump lost last year's election and that the former US president had tried to "overturn" it.
"Trump refuses to acknowledge that he wasn't reelected," Mr Powell told Mr Woodward earlier this year. "He has people who go along with him on that."
On the subject of the Capitol riot, Mr Powell added that "It was awful. He was going in there to overturn the government."
Mr Woodward's final interview with Mr Powell, the first Black US secretary of state, was published by The Washington Post following news of his death on Monday.
Mr Powell died of Covid complications following a long running illness that weakens the body's immune system. He had been fully vaccinated but the illness impaired his body's fight against Covid.
He also told Mr Woodward in his final interview that he had Parkinsons as well as multiple myeloma, a cancer of the blood, which was confirmed by longtime aide, Peggy Cifrino, na segunda-feira.
"I've got multiple myeloma cancer, and I've got Parkinson's disease. But otherwise I'm fine," Mr Powell reportedly told The Post repórter. "Don't feel sorry for me, for God's sakes! Eu estou [84] years old."
The release of his final interview comes nine months after Mr Powell called on Mr Trump to stand down from office in the wake of January's riot on the Capitol.
"I wish he would do what Nixon did and just step down. Somebody ought to go up to him and it's over. Plane's waiting for you. You're out," Mr Powell told TODAY em janeiro.
"That way he would not only step down, he would in addition sort of cut the guts out from underneath this group of people who he has working for him".
"What he is responsible for is one of the most disgusting things I have ever seen," said Mr Powell.
The former US president was among those who did not issue a statement honouring Mr Powell after his death on Monday.