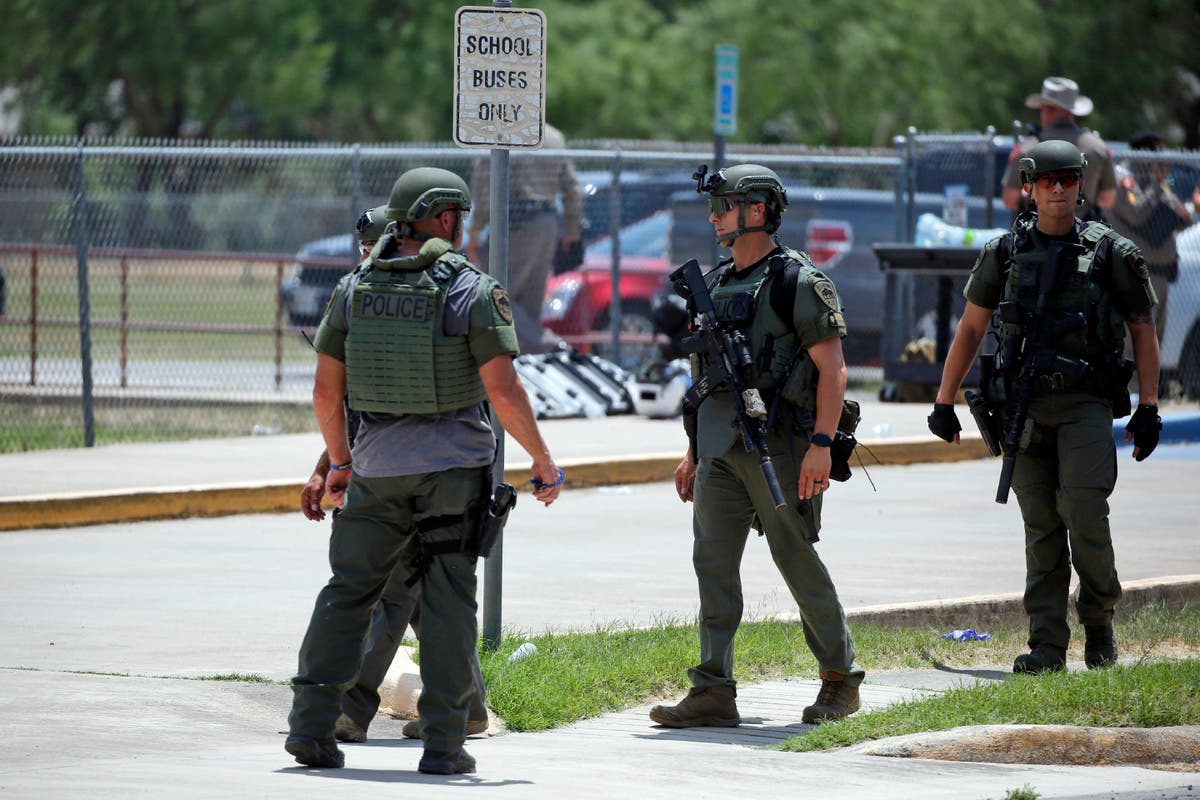 'Why did the police leadership make that call?' asks Katherine Schweit, regarding the 78 minutes police waited to confront the shooter
The agent who designed the FBI's active shooter protocol has written a scathing op-ed about the police tactics used during the shooting in Uvalde, Texas.
The retired FBI special agent, Katherine Schweit, especially questioned the decision to wait more than an hour before confronting the gunman.
"Why did the police leadership make that call?" Ms Schweit wrote in an article for Le New York Times.
The criticism comes after disturbing details emerged about the police response to the Uvalde shooting, qui est parti 19 children and two teachers dead.
After the shooter entered Robb Elementary School on 24 Mai, police reportedly waited 78 minutes before finally confronting and killing him. Pendant ce temps, the gunman remained alive inside a double classroom, with everyone inside trapped there with him.
Texas' own law enforcement officials have admitted the hour-plus wait, during which additional victims may have been shot or bled to death, was a mistake.
"It was the wrong decision, point final," said Steven McCraw, director of Texas' Department of Public Safety.
Not only that, Ms Schweit wrote, but it went directly against the FBI's protocol – on which Uvalde police have received multiple trainings.
"Current protocol and best practices say officers must persistently pursue efforts to neutralize a shooter when a shooting is underway," Ms Schweit said. "This is true even if only one officer is present. This is without question the right approach."
According to the former agent, the FBI evaluates every shooting based on three questions: how it could have been prevented, whether the police response saved lives, and what can be done to help the community heal afterward.
As she considered the recent spate of shootings in the US, Ms Schweit said her own answers to those questions are not encouraging.
"We aren't preventing the shootings," elle a écrit. "Perhaps, Je pensais, we were doing better in responding to the attacks as they unfolded. But if the 78 minutes that the police in Uvalde waited before confronting the gunman at Robb Elementary are any indication, the answer is: We aren't."