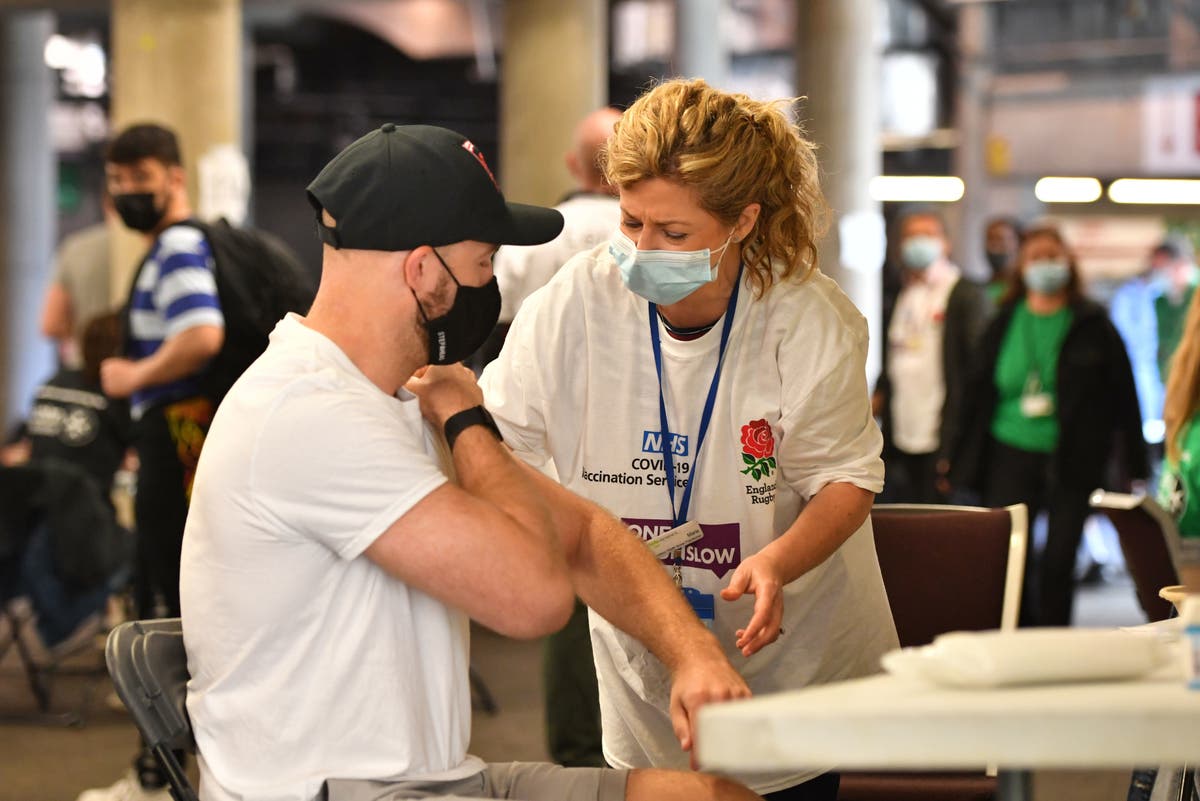 Follow the latest updates
Further doubt was cast on the full reopening planned for 21 June after a further 6,238 lab-confirmed cases of coronavirus were recorded in the UK – the highest daily figure since 25 March.
One scientist helping advise the government warned that if numbers in hospital rise because of the Indian variant, the 21 June unlocking may not go ahead.
Separately, Professor Neil Ferguson said the coronavirus data were "pointing in a negative direction" as the Indian – or Delta – variant had doubled across the UK every nine days.
He said the variant, first identified in India, was likely to be 60 per cent more transmissible than the previously dominant Alpha variant that originated in Kent.
Surge testing has begun in Bradford and two areas of Kent after cases of the variant were detected there.
Health secretary Matt Hancock said the Government "always expected cases to rise" as lockdown was eased.
The increase in the spread of the coronavirus is reflected in how reproduction number, or R value, in England has risen. It is now between 1 and 1.2, according to the latest government figures. Last week, it was between 1 and 1.1.
1622838510
That's it for our live coverage of the coronavirus pandemic for today. Thanks for reading.
Peter Stubley
4 June 2021 21:28
1622838478
Could reopening be delayed?
Reports from Westminster this evening suggest that the government is considering a two-week delay to "Freedom Day", currently scheduled for 21 June .
The delay would give ministers time to gather "definitive" evidence that vaccines have broken the link between the number of cases and hospital admissions.
The Sun quotes a "Cabinet source" as saying: "I can't say we are not preparing for it, but we are not there quite yet".
Peter Stubley
4 June 2021 21:27
1622837716
Delta variant cases identified in Northern Ireland
A small number of suspected cases of the Delta variant, which was first reported in India, have been identified in Kilkeel, Northern Ireland.
The Public Health Agency is asking people in the area to get tested for Covid-19 as a precaution to try and reduce the risk of spread in the community.
Testing is opening to everyone in these areas over the age of five. Households in the areas that this testing covers will be contacted directly by PHA in the coming days.
Dr Stephen Bergin, interim director of public health at the PHA, said: "This testing in the Kilkeel area is a precautionary measure to identify asymptomatic cases and prevent community spread.
"We encourage all those eligible in the neighbourhoods identified by the agency to present for testing.
"This is a reminder to everyone through Northern Ireland to continue to carry out all public health measures to help stop the spread of Covid-19."
Peter Stubley
4 June 2021 21:15
1622836724
G7 nations agree clinical trials charter
Health ministers from some of the world's largest democracies have agreed a new international deal to make it easier and quicker to share results from vaccine and therapeutic trials to tackle Covid-19 and prevent future health threats.
G7 health ministers who met in Oxford for two days gave the go-ahead to a "therapeutics and vaccines clinical trials charter".
The aim is to share reliable and comparable evidence from clinical trials to speed up access to approved treatments and vaccines, the UK government announced.
The scheme will involve "stronger collaboration in large-scale international trials to enable greater diversity of participants, including pregnant people and children".
The charter will also help to avoid unnecessary duplication of efforts, more quickly eliminate medicines that do not work.
Jane Dalton
4 June 2021 20:58
1622835016
False social media rumours hamper vaccine rollout in India
False rumours about post-vaccination deaths and complications are swirling on social media apps in India, unverified, and passed on through word-of-mouth as absolute truths.
They are hampering the vaccination programme rollout, with only 10 per cent of the population having had one jab.
Some people on WhatsApp groups are pushing traditional home remedies to treat Covid instead of advising vaccination. Maroosha Muzaffar reports: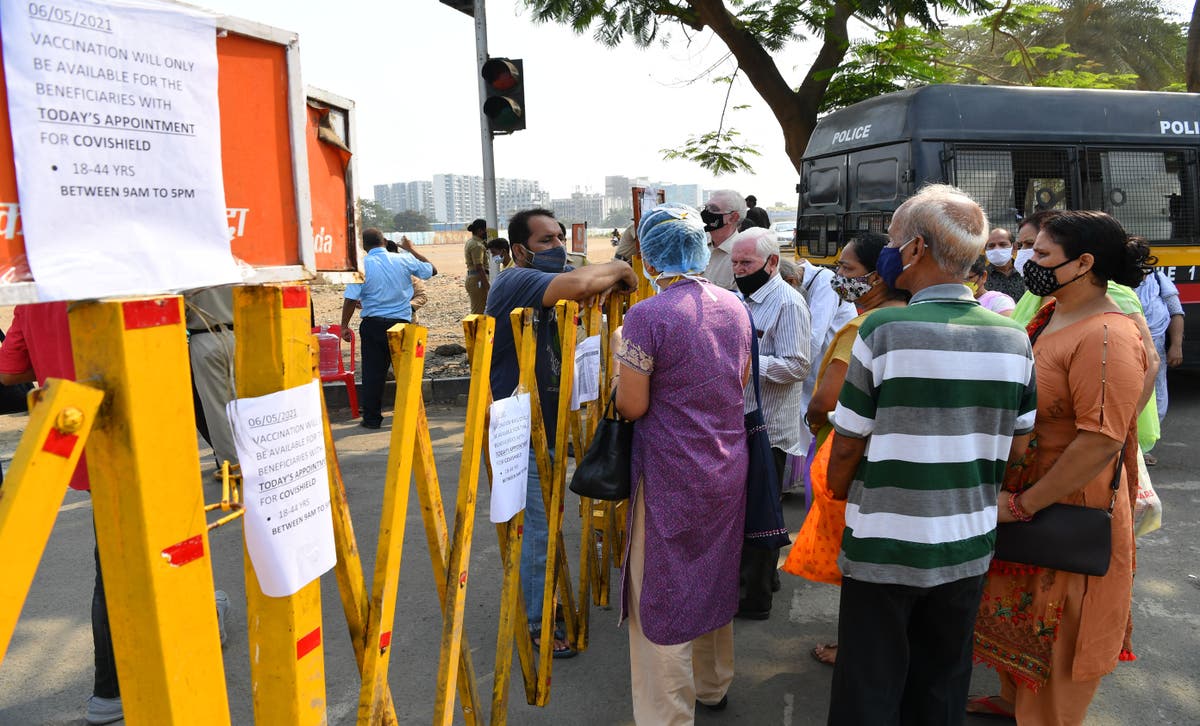 At the same time as India's vaccination programme is suffering from shortages of supply, the rollout is also being hampered by swirling rumours of deadly side-effects, as Maroosha Muzaffar reports
Jane Dalton
4 June 2021 20:30
1622833816
Disease experts in G7 plea to end fur farming risk of pandemics
In case you missed it earlier, 167 disease experts and other scientists are urging Boris Johnson to push other G7 members for a global ban on fur farming, which they say provides "perfect conditions" for creating and spreading novel pathogens, such as coronaviruses.
The letter from vets, virologists and epidemiologists was sent as global health ministers met in Oxford before the main G7 summit, to thrash out a deal on curbing future pandemic risks.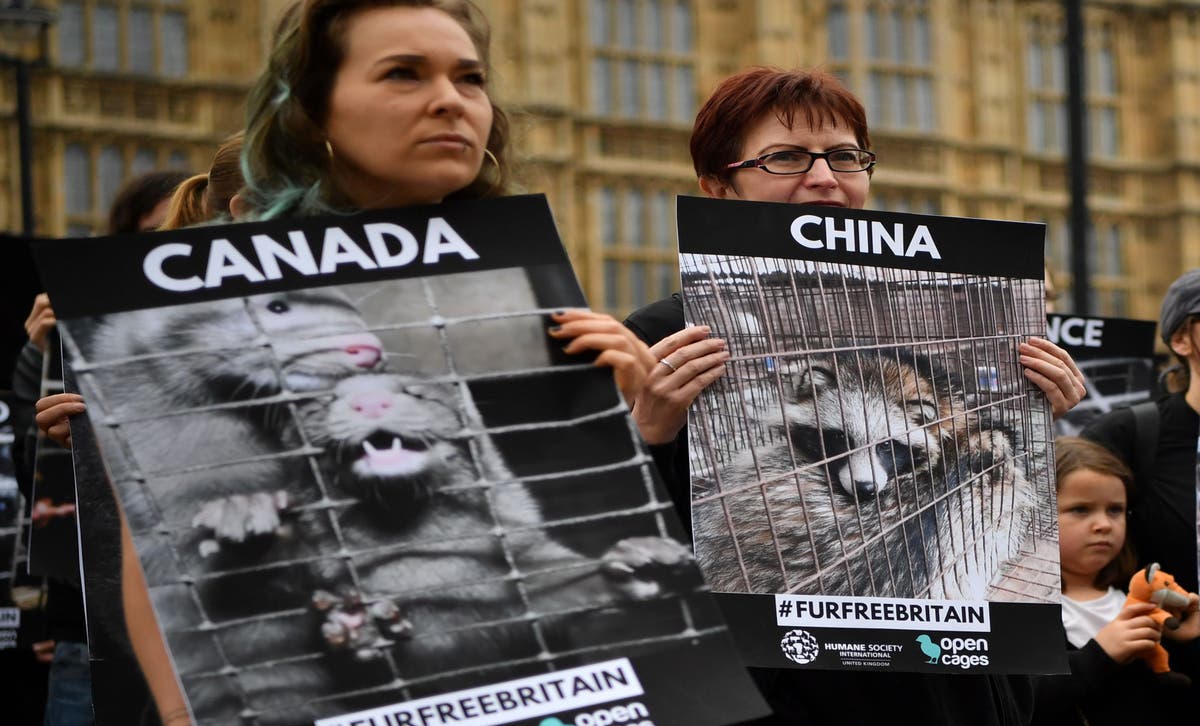 Exclusive: Letter signed by ex-chief scientific adviser to government warns infection in mink may lead to mutations that undermine human vaccines
Jane Dalton
4 June 2021 20:10
1622832616
Patient leaves hospital after record 167 days on ventilator
A Scottish man has finally left hospital nearly 200 days after he was first admitted with coronavirus.
Neil McLaughlin was taken to University Hospital Hairmyres in East Kilbride, South Lanarkshire, on 21 November with the "typical symptoms" of a cough and feeling out of breath.
The condition of the 63-year-old from North Lanarkshire quickly deteriorated and he was rushed to the intensive care unit (ICU) where he had to be intubated – for 167 days.
Doctors believe this might make Mr McLaughlin the longest patient requiring intubation in Scotland as a result of Covid-19.
On Friday, hundreds of staff including nurses gathered at a distance in the reception area of the hospital and balconies as the patient was finally allowed home, accompanied by his partner Wendy Busby.
He said: "Me being a guy I decided it was a cold, Wendy being an ex-nurse decided it wasn't a cold so she booked me a Covid test which came back positive.
"The first lot I don't remember too much of because I was sedated for five weeks and I was so full of drugs you don't really know what's going on."
He said he had had to learn how to walk again.
"[There is] still work to be done but home now so that's the main thing".
Jane Dalton
4 June 2021 19:50
1622831500
UK travellers to France must have had jabs and negative test
People travelling to France from countries where the Covid-19 risk is rated "orange", such as Britain and the United States, will have to be vaccinated and show a recent negative test result, European Affairs Minister Clement Beaune has said.
Under new rules set to take effect from Wednesday, people coming from orange countries who have not been vaccinated will need to prove they have an imperative reason to travel to France – such a legal case or childcare – and will also have to show a recent negative Covid-19 test, Mr Beaune said.
Countries classified as orange are countries where the rate of virus circulation remains high or which have a high level of new virus variants, such as the UK.
Entry requirements are lower for countries which France classifies as "green", which includes all European Union member states plus a number of countries where the virus is considered to be under control, notably Australia, South Korea, Israel, Japan, Lebanon, New Zealand and Singapore.
Jane Dalton
4 June 2021 19:31
1622830235
Surge testing begins in Bradford and Kent
Surge testing is starting in Bradford and parts of Kent after "a small number" of confirmed cases of the Indian variant were detected.
NHS Test and Trace, together with local authorities, said it had this week launched additional testing and genomic sequencing in Bradford, Canterbury and Maidstone. 
Additional testing is being offered in the CT1 and CT2 postcodes in Canterbury, the ME14 1 postcode in Maidstone and targeted areas within Bradford.
All the confirmed cases of the Indian – or Delta – variant have been instructed to self-isolate and their contacts have been identified, health chiefs said.
Everyone who lives or works in these areas, including children aged 12 and over in Canterbury and Maidstone, and 11 and over in Bradford, is being urged to take a PCR test, whether they are showing symptoms or not.
Jane Dalton
4 June 2021 19:10
1622830216
Nearly 400,000 people still have long Covid a year after infection
In case you missed it earlier, our health correspondent Shaun Lintern reported how the number of people suffering from symptoms of long Covid more than a year after becoming infected has jumped to almost 400,000.
New data from the Office for National Statistics based on a survey of patients found the numbers of patients with persistent symptoms after 12 months jumped from 70,000 in March to 376,000 in May.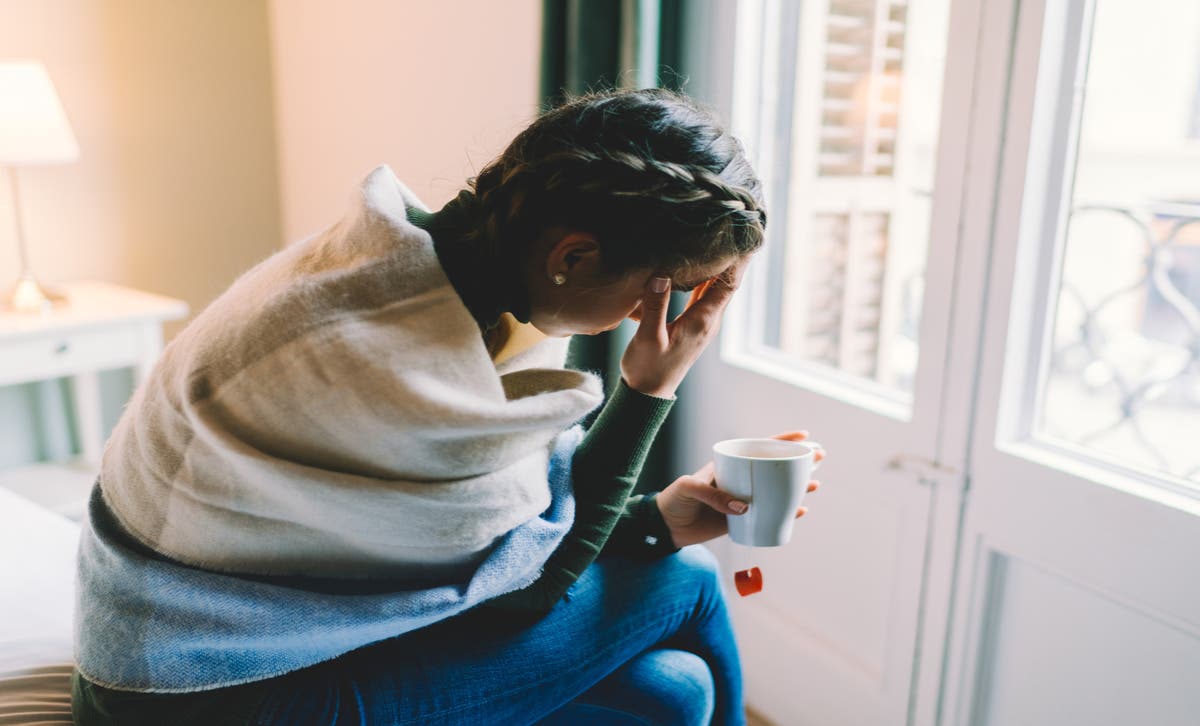 Patients are struggling to get help or treatment for long covid as numbers affected surge
Jane Dalton
4 June 2021 19:10