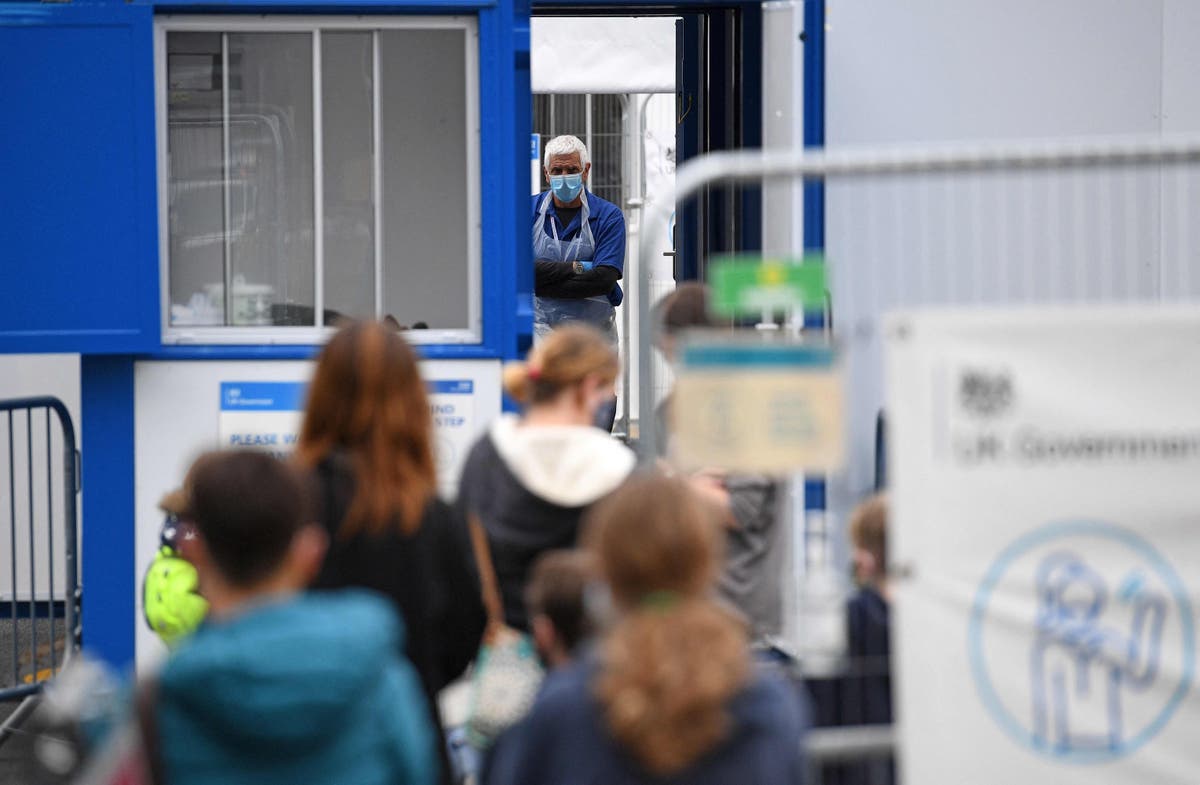 It is the highest figure since 29 Januarie
Britain has recorded a further 26,068 new cases of Covid-19, the highest daily number since late January.
Daily government figures also show a further 14 people had died within 28 days of testing positive for Covid-19, bringing the UK total to 128,140.
Case numbers are the highest since 29 Januarie, when the country was emerging from the second wave. The total number of cases over the past seven days is up 69.9% on the total for the previous week.
Intussen, daily Covid-19 vaccination figures for Wednesday show 44,719,762 people have now received the first dose of a vaccine and 32,872,450 have received a second dose.
Earlier on Wednesday, the government resisted calls from Conservative backbenchers to stop releasing daily Covid figures amid concern that regular statistics create a "fear factor".
Former Tory leader Iain Duncan Smith said daily updates on case numbers, hospitalisations and deaths made people "irrational" – calling on the government to "stop it now".
But energy minister Anne-Marie Trevelyan said the government would continue to release daily Covid figures. She told Sky News there would be a "substantial data" set to share for "as long as there is [an] intense testing regime".
It comes as new figures show the number of Covid-19 patients on ventilators in England's hospitals has climbed to its highest level for more than two months.
The average number of patients with Covid-19 in England in mechanical ventilation beds stood at 245 on June 29, according to the NHS England figures. This is up from 206 a week earlier and is the highest since April 24.
Downing Street said the NHS is prepared for an increase in admissions to intensive care and the country remained in a "good position" to continue with the lifting of lockdown restrictions later this month.