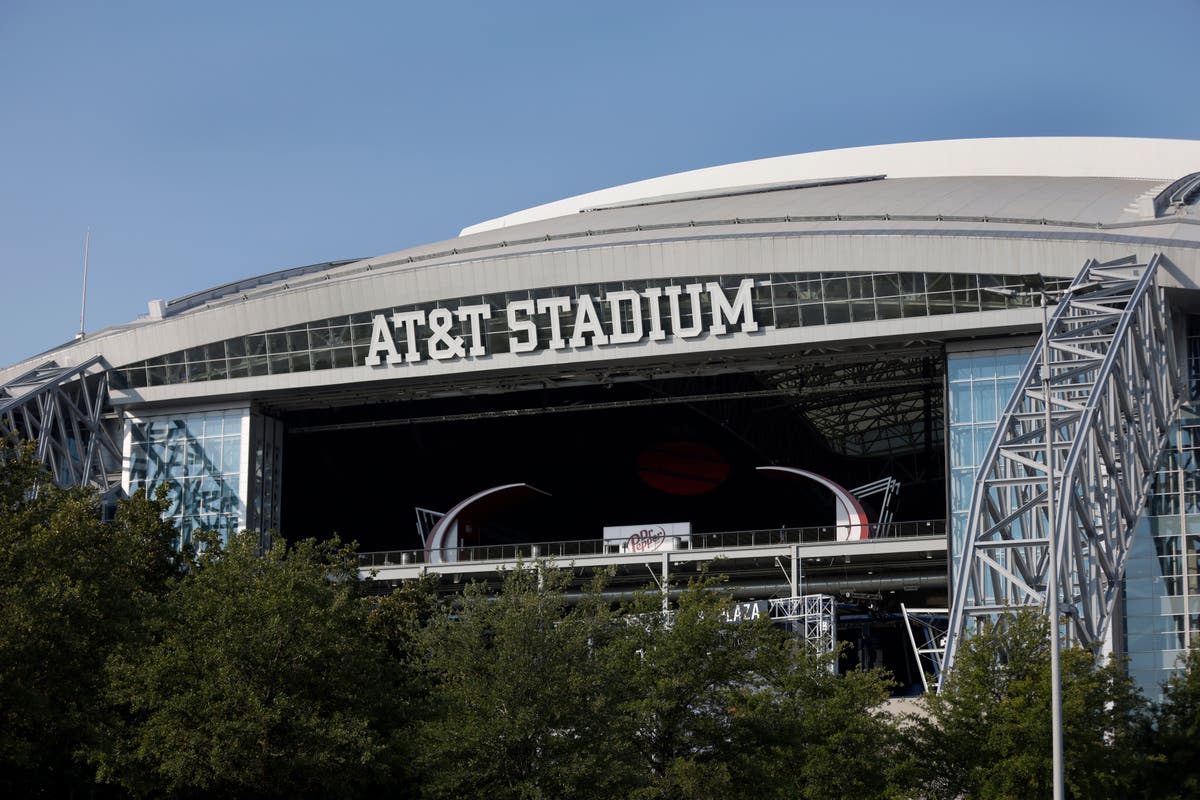 The cheerleaders accused a senior executive of watching them undress in 2015, ESPN has reported
The Dallas Cowboys reached a $2.4m settlement with its cheerleaders after they accused a team executive of spying on them while they changed, a new report says.
ESPN revealed the confidential settlement on Wednesday, citing documents it obtained and anonymous sources. According to the sports channel, the case was settled in May 2016, and each cheerleader received $399,523.27.
The accusations date back to a 2015 event at AT&T Stadium, where at least one of the cheerleaders accused Richard Dalrymple, a public relations official for the Cowboys, of slinking into their locker room and filming them with his iPhone as they undressed.
Separately, an unnamed Cowboys fan accused Mr Dalrymple of taking "upskirt" photos of Charlotte Jones Anderson, the daughter of the team's owner, Jerry Jones. That fan said he witnessed this during a livestream of the 2015 NFL draft, ESPN reported, and signed an affidavit attesting to what he saw.
Mr Dalrymple has firmly denied both allegations.
"People who know me, co-workers, the media and colleagues, know who I am and what I'm about," he said in a statement on Monday. "I understand the very serious nature of these claims and do not take them lightly. The accusations are, however, false. One was accidental and the other simply did not happen. Everything that was alleged was thoroughly investigated years ago, and I cooperated fully."
According to ESPN's sources, Mr Dalrymple told Cowboys officials he didn't know the cheerleaders were present when he wandered into their locker room, and left as soon as he saw them.
A representative for the Cowboys said the team investigated the allegations and found nothing suspicious.
"The organization took these allegations extremely seriously and moved immediately to thoroughly investigate this matter," Jim Wilkinson told ESPN. "The investigation was handled consistent with best legal and HR practices and the investigation found no evidence of wrongdoing."
Mr Dalrymple abruptly retired earlier this month, after 32 years with the Cowboys. On Monday, he said the accusations "had nothing to do with my retirement from a long and fulfilling career, and I was only contacted about this story after I had retired."
The Independent has reached out to the Dallas Cowboys for comment.