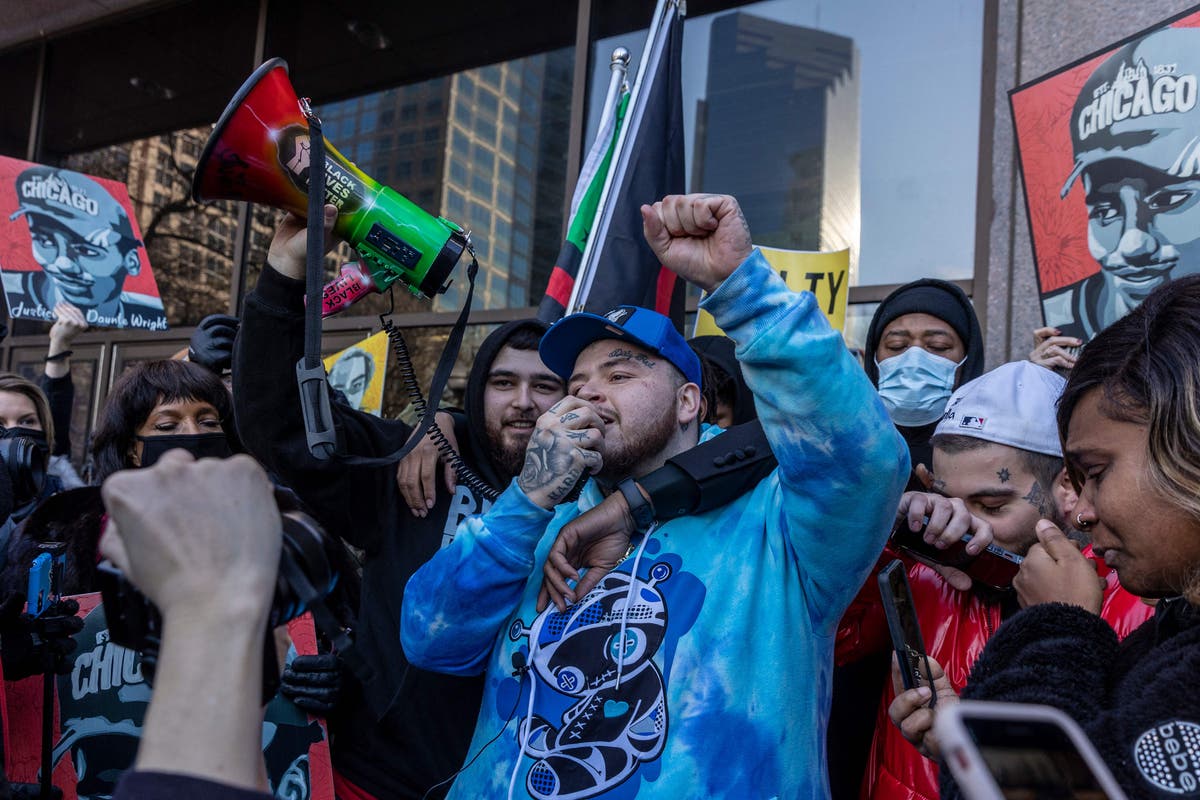 Officer only third in Minnesota's history convicted of killing a Black person
The family of Daunte Wright has erupted in cheers after former police officer Kim Potter was found guilty of killing the young man, with his brother yelling: "Let that b**** rot in hell".
A jury in Minnesota on Thursday found the former officer guilty of two counts of manslaughter, after she shot dead the 20-year-old during a traffic stop in Brooklyn Center, claiming she had mistakenly pulled out her firearm, rather than a Tazer.
It was only the second time in Minnesota's history that a white officer had been convicted of killing a Black person.
Derek Chauvin, who in April was found guilty of murdering George Floyd in the summer of 2020, was the second officer convicted, despite hundreds of Black suspects, and other suspects of colour, losing their lives as a result of police action.
"We're happy with everything, and excuse my language, but we going to let that b**ch rot in hell," Daunte Wright's brother, Damik, said celebrating with others in George Floyd Square, leading the cheers as the jury found the 49-year-old officer unanimously guilty of both counts. "I don't speak a lie."
The trial was being very closely watched, not simply within the Twin Cities region, but across the country.
When it was announced on Wednesday lunchtime after 27 hours deliberation the trial had reached a "result" rather than a "verdict", there was speculation of a possible hung jury, which would have required a new trial.
As it was, the 12-member jury found Potter guilty of first degree and second degree manslaughter in the death of the 20-year-old who she killed in Brooklyn Center on April 11 with a bullet to the chest.
Potter, who broke down last week on the stand as she testified to her remorse for the shooting, showed little emotion as the Judge Regina Chu read the verdict.
Potter's lawyers asked that she be released on bail while awaiting sentencing, particularly given the Christmas holiday was appearing. Ms Chu said she could not make an exception.
"We will be taking Ms Potter into custody and holding without bail," Ms Chu said.
'Accountability is not justice
'
Minnesota Attorney General says after Kim Potter verdict
After the verdict, Katie Bryant, the mother of the young man, who himself had a young child, appeared to thank everyone who had secured the victory,
Asked how she felt when the result was announced, she said she let out a yelp.
"The moment that we heard guilty one, every single emotion that you could imagine just running through your body at that moment," sy het gese.
"I kind of let out a Yelp because it had built up in the anticipation of what was to come when while we were waiting for the last few days."
Sy het bygevoeg: "Now we've been able to process it. We want to thank the entire prosecution team. We want to take community's support. Everybody who's been out there that has supported us in this long fight for accountability."
Asked what she had to say about Potter, sy het gese: "I'd rather not answer that question."
When the young man was fatally shot in April there were widespread protests in Brooklyn Center, some of them peaceful, and some of them violent. Police used large amounts of stinging of tear gas to dispel the crowds.
The police chef initially stood by Potter, but eventually he was fired by the mayor, Mike Elliott, who appointed a new head of the department and vowed to make the force more diverse.
At the time there was incredulity mixed with anger among protesters, given that the fatal shooting of Wright took place, as the trial of Chauvin was taking place, a few miles away in a courthouse in Minneapolis. People said that even with the entire world watching the Twin Cities, police did not care enough about avoiding such incidents.