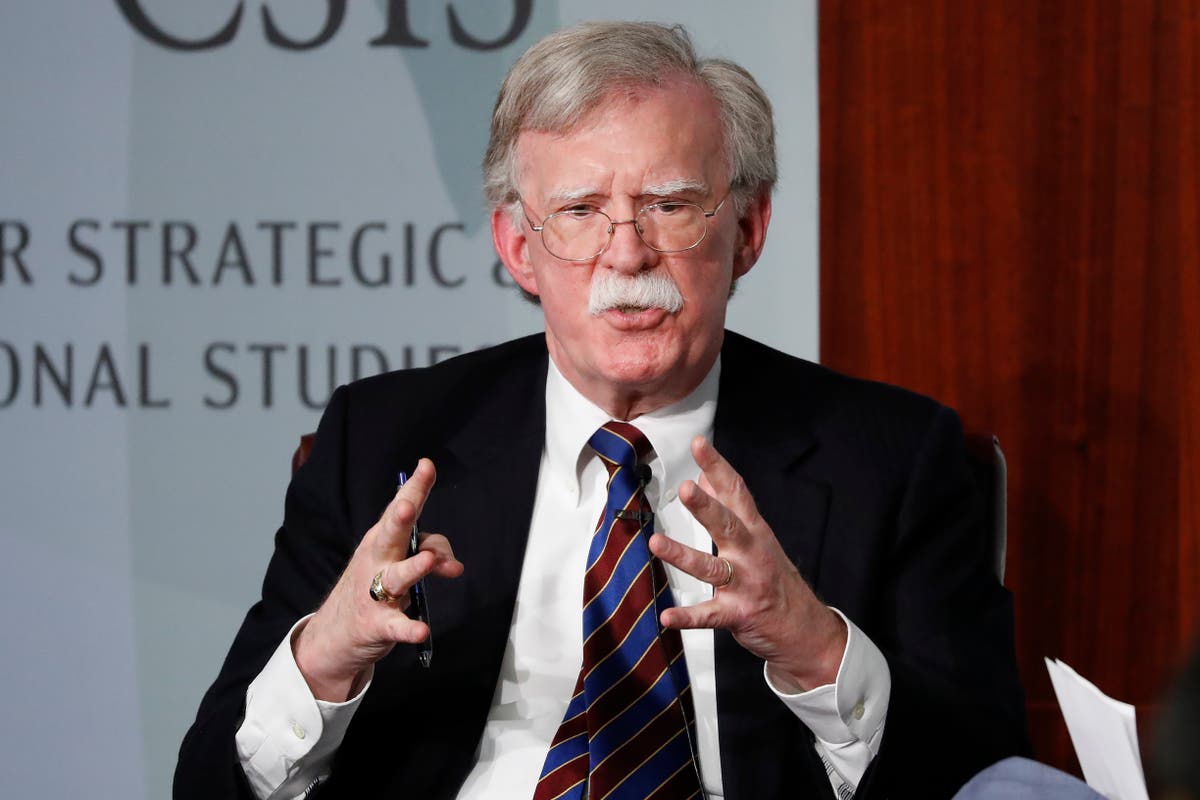 A member of Iran's Islamic Revolutionary Guard Corps has been charged by the US Department of Justice with an alleged plan to assassinate former Trump National Security Advisor John Bolton.
A member of Irã'S Islamic Revolutionary Guard Corps has been charged by the Departamento de Justiça dos EUA with an alleged plan to assassinate former Trunfo National Security Advisor John Bolton.
Shahram Poursafi, 45, stands accused of trying to pay $300,000 to others for them to kill Mr Bolton either in Washington, DC or in Maryland, a Departamento de Justiça (DOJ) disse.
Mr Poursafi is still at large overseas, DOJ noted. If he's located and subsequently convicted, he could spend a decade behind bars and face a fine of up to $250,000 for using "interstate commerce facilities in the commission of murder-for-hire", according to DOJ.
He could also face 15 years in prison and a $250,000 fine for "providing and attempting to provide material support to a transnational murder plot".
Officials said the assassination plot would have been a retaliation for the killing of Revolutionary Guard Corps Commander Qasem Soleimani in January 2020 by the US military in an airstrike in Baghdad.
The corps is a branch of the Iranian military.
Mr Bolton was the national security advisor in the Trump administration for 17 meses. He left the White House in 2019 after reportedly having a dispute with then-President Donald Trump over if sanctions on Iran should be removed as a way to negotiate, The Washington Post relatado.
Mr Bolton didn't believe that sanctions should be lifted. He was the person behind the administration's efforts to impose economic sanctions and escalatory threats of retribution for Iran's suspected support of terrorists.
The aim was to push the Iranian economy to its knees to such an extent that the country's leaders would feel that they had to negotiate away their nuclear endeavours as well as their missile technology, de acordo com The Post.
In a statement in response to the plot, Mr Bolton said that "while much cannot be said publicly right now, one point is indisputable: Iran's rulers are liars, terrorists, and enemies of the United States".
"Their radical, anti-American objectives are unchanged; their commitments are worthless; and their global threat is growing," ele adicionou.
Mais segue…