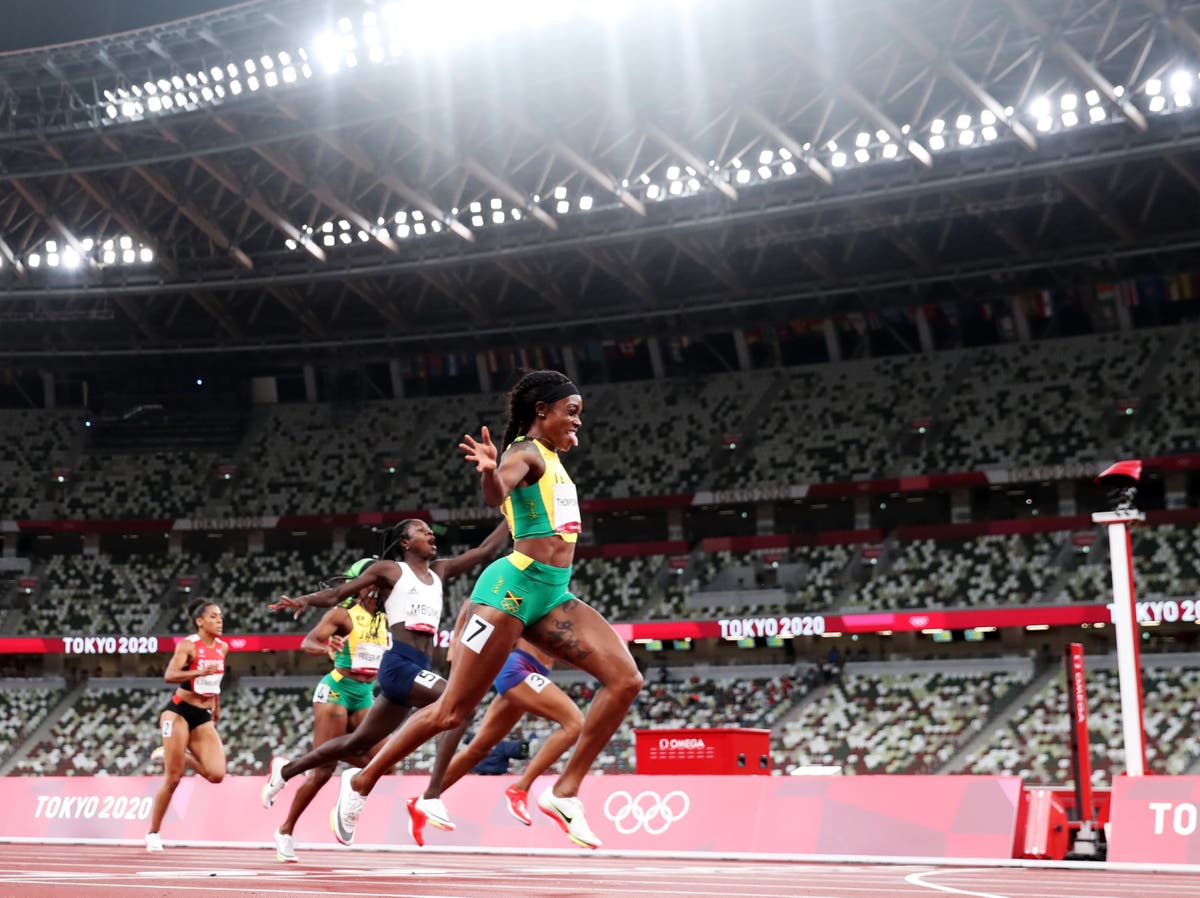 The Jamaican won the 100m and 200m titles in Rio and has matched the achievement in Tokyo
Elaine Thompson-Herah has won the women's 200m final at the Olimpiese Spele in Tokio.
The Jamaican, who won gold in the women's 100m, clocked a time of 21.53 seconds – the second fastest ever in the history of the women's event.
Thompson-Herah's stunning victory confirms a double-double, with the 29-year-old having also won 100m and 200m gold at the 2016 Games in Rio.
Namibia's Christine Mboma claimed silver, ahead of bronze medalist Gabrielle Thomas of Team USA.
Thompson-Herah's compatriot Shelly-Ann Fraser-Pryce, who won silver in the 100m, finished fourth.
1) Elaine Thompson-Herah (JAM) – 21.53 sekondes
2) Christine Mboma (NAM) – 21.81
3) Gabrielle Thomas (USA) – 21.87
4) Shelly-Ann Fraser-Pryce (JAM) – 21.94
5) Marie-Josee Ta Lou (CIV) – 22.27
6) Beatrice Masilingi (NAM) – 22.28
7) Mujinga Kambundji (SWI) – 22.30
8) Shaunae Miller-Uibo (BAH) – 24.00
Meer volg…