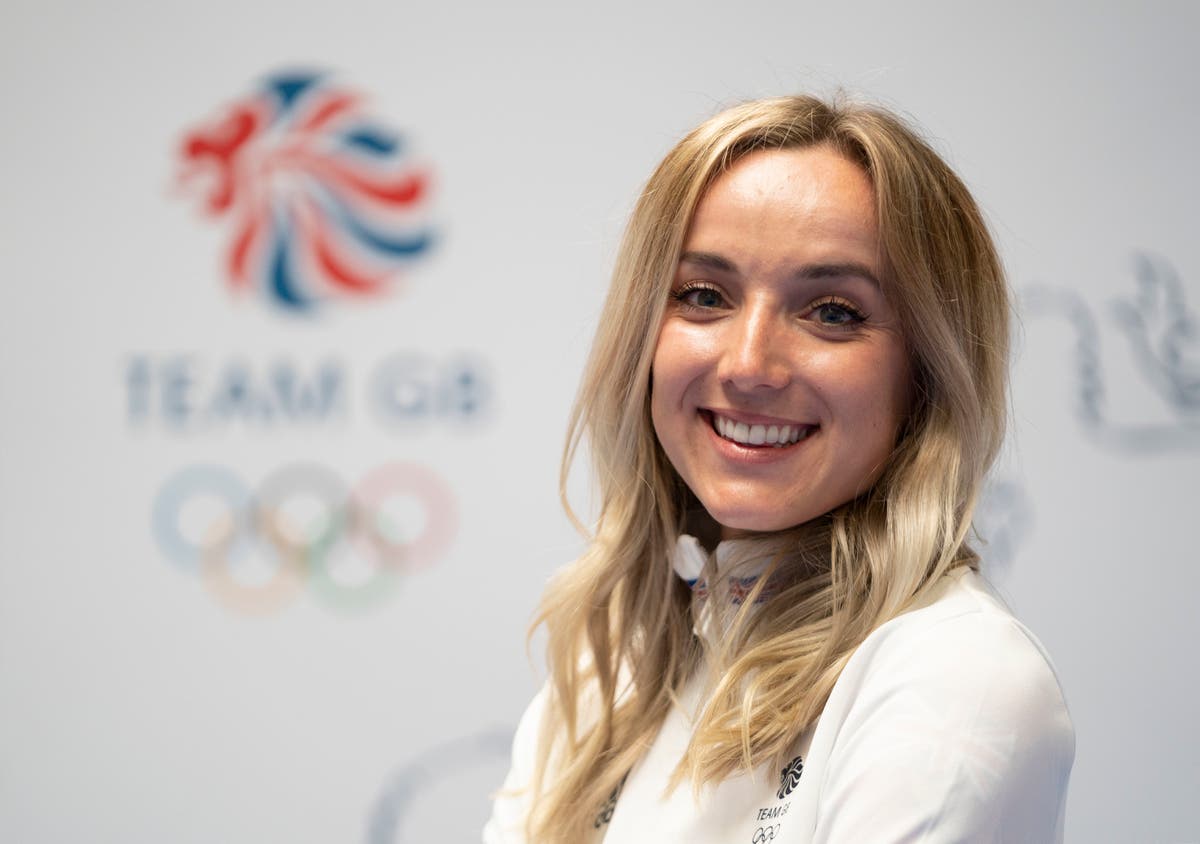 Elinor Barker heads to the Tokyo Olympics with her sights set on another gold medal in the team pursuit after an extremely challenging few years since glory in Rio
Elinor Barker could be forgiven for letting her motivation slide a little. Aged 26, she already has five world titles and an Olympic gold medal on her mantlepiece, with countless other honours along the way, and that is far more than she ever dreamed of when she started beating the boys at her local cycling club in Cardiff, the famous Maindy Flyers which counts Tour de France champion Geraint Thomas among its talented alumni.
Life has not dealt her such a kind hand since winning gold in Rio, óf. Barker suffered so severely with endometriosis she considered quitting cycling altogether until life-changing surgery in 2018 eased the debilitating pain of a condition which had gone undiagnosed for years. Then two months ago she was shocked but fortunately unscathed when a driver knocked her off her bike riding in Manchester. As she lay on the road, they drove away.
But far from diminishing her drive, Barker is more determined than ever to deliver on her talent and defend Team GB's team pursuit title in Tokyo. "In Rio everything felt so massive because it was the first: the first time I'd ever got to the Olympics, my first Olympic gold medal," she say. "But there's something even more incredible about this because how many people get one gold medal at the Olympics? Not that many. How many people get to go twice to try and defend it? Even less. So it feels exciting to be in that kind of position, and now that I know what it feels like to be on the podium, I want it even more than than the first time around."
Barker is five years older and wiser as a racer and as a person, someone who is interesting and engaging company with a layer bullet-proof confidence, but she admits she still finds the Olympic stage a little intimidating, despite its allure. "I'm probably a little bit more mature and maybe a little bit less nervous as a person now than Rio. But I still feel a little self-conscious [in the Olympic spotlight] om eerlik te wees. I suppose I'm a little bit of an introvert, so being on that stage is equal parts incredibly exciting and also a little bit of daunting."
Many cyclists seem destined for greatness on two wheels by the time they are on two legs, but Barker's journey is a little different. There is no rich riding history in her family and it wasn't something she grasped at an especially young age. By 10, she persuaded her parents to sign her up to cycling as a way of getting out of the swimming classes she loathed. When did she know she had serious talent?
"I still wonder sometimes," she says with a laugh. "When I was a teenager and I was really wanting to do well in cycling, I never had very long-term goals because it was never something that I picked as a career. I thought I'll do my absolute best whilst in school and I'll try and get to the biggest races I can, and then I'll probably go to university, and maybe I'll ride for the university team, and probably keep going as a hobby.
"But the world of women's cycling has changed so much in the past 10 jare. I wasn't going into the same sort of setup, there wasn't a World Tour, there wasn't this kind of expertise. And so it was never really something that was on my mind and definitely not something that I thought I'd be doing still at 26, having never gone to university or got a job."
Cycling has taken Barker down an unexpected road and now Tokyo is here, with the women's team pursuit qualifying on Monday before Tuesday's final. This is a strange Olympics, natuurlik, one with a 'playbook' of Covid guidelines for athletes so thick it could fell your average shot-putter.
"I'm trying really hard not to compare it too much to Rio because when I was with my teammates who had been to London, they were like, 'This is a completely different experience', and the same from Beijing to London as well. Olympics are just totally different, all of them. This is the circumstances under which this Games is happening, and we've just got to roll with it. I have really wanted to go to Japan for a very long time so I'm excited but also disappointed that I don't really get to see Japan, just a closed-off village."
The sightseeing can wait. Five years on from Rio, Barker is ready to step out of her shell once more at the pinnacle of track cycling with only one goal, to win another Olympic gold. "It's the one thing I want more than anything. It's a fearsome challenge to some extent to put myself in that position, but one I really want to be in."