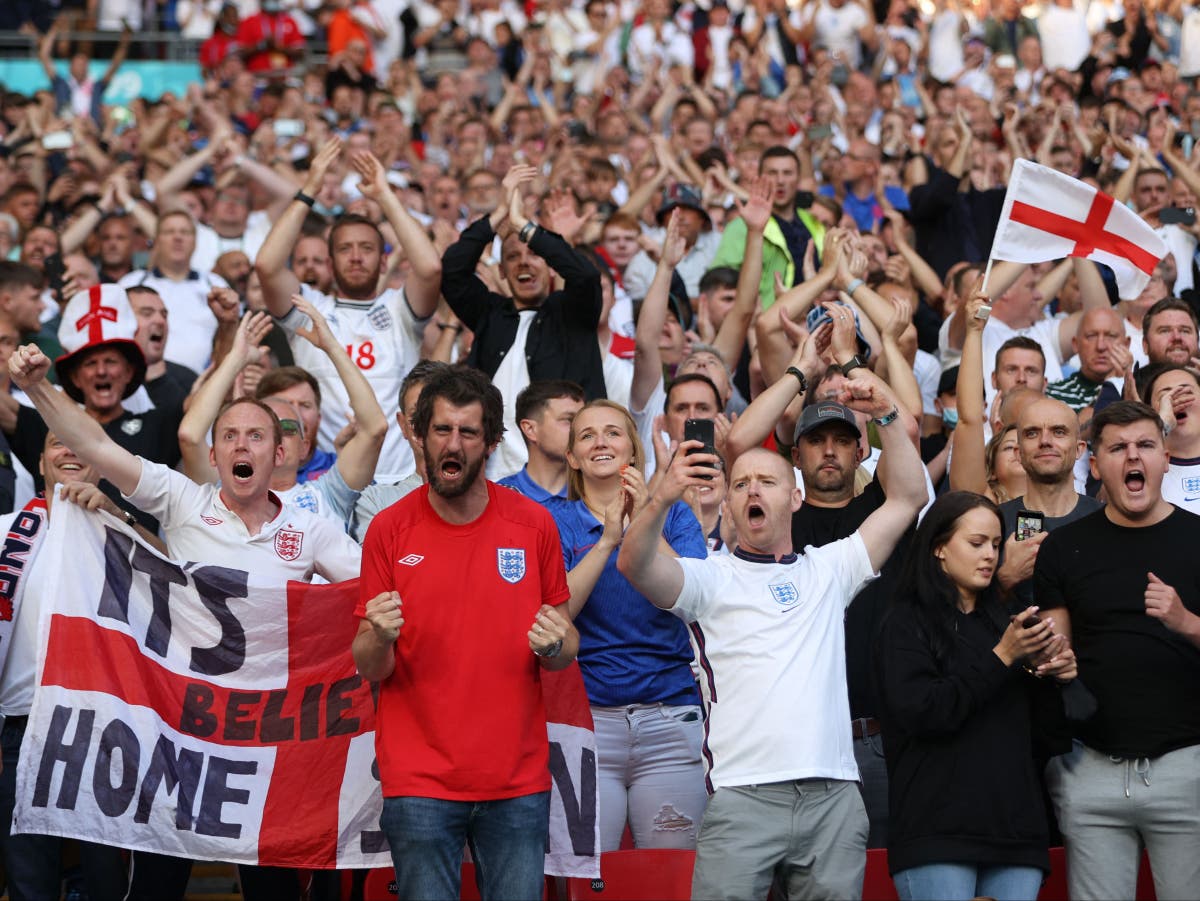 Nearly 2,000 Covid cases in Scotland have already been linked to Euro 2020
Celebrations around Euro 2020 are likely to be "driving up" the UK's epidemic, scientists have warned.
Hundreds of thousands of fans from across Britain and beyond have descended upon London's Wembley Stadium in recent weeks to watch the tournament, with millions more watching games from pubs, beer gardens and front rooms with families and friends.
Nearly 2,000 Covid cases in Scotland have already been linked to Euro 2020. Last month, Public Health Scotland said two thirds of the 1,991 infections were detected in people who travelled to London for the national side's game with England on 18 June.
Paul Hunter, a professor in medicine at University of East Anglia, has meanwhile said that there was an "obvious surge" in case numbers in England, Scotland and Wales "about 10 days" after each country's first match of Euro 2020.
Before that, he said, it was "very clear that in all three home countries the week on week rate of increase in case numbers was slowing and it did look like we may be seeing case numbers plateauing".
In England, cases rose by 32 per cent for the week ending 20 June. By 2 July, the seven-day average had jumped by 74 per cent.
For Scotland, there was a 21 per cent increase in cases throughout the week ending 20 June. Seven days later, there was a 132 per cent rise.
And in Wales, cases rose by 114 per cent up to 27 June, having increased by 41 per cent the week before.
"Whilst association does not necessarily mean causation, it is difficult to escape the conclusion that celebrations around the Euros have been an important factor in driving up the epidemic in the UK," said Prof Hunter.
Dr Julian Tang, a clinical virologist at the University of Leicester, said it was "great that the England football team are winning their games – I've seen all their disappointments over the past 40 years."
"But this is also great for the virus to spread – amongst the younger fans who have not yet been vaccinated, or have just had one dose, or the older fans whose vaccine immunity is now waning.
"The virus is likely to spread as fans celebrate (or commiserate) together – and most will only experience mild illness – but a few will not."
He warned that long Covid will affect some fans to different degrees of severity, and highlighted a study published in Nature which found that over 50 per cent of 247 non-hospitalised 16-30 year olds had lasting symptoms six months after their initial infection.
A leading virus modeller has meanwhile predicted that the semi-final and final of the Euros could lead to an extra million cases of Covid-19 in the UK.
Professor Karl Fristen, of University College London, estimates that 70,000 people will have been infected as a result of activities related to England's semi-final match against Denmark on Wednesday. This, he told the i, will go on to generate a further 494,090 extra cases within a month.
Taking into account Sunday's final at Wembley, with people travelling to the stadium and socialising afterwards, along with families and friends watching the game from home and at indoor venues, the final number of cases linked to the football could reach more than a million, Prof Fristen added.
UK news in pictures

Show all 50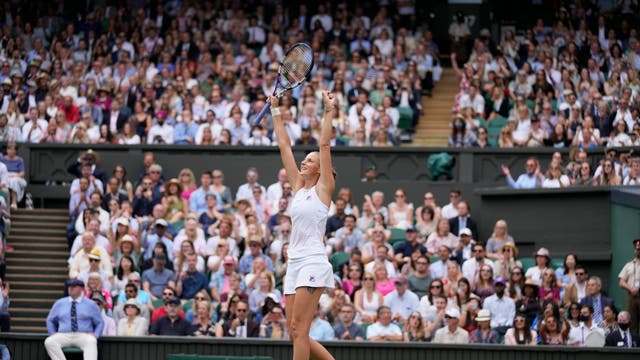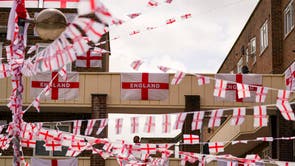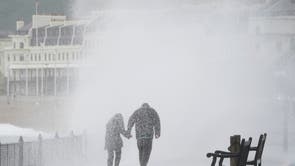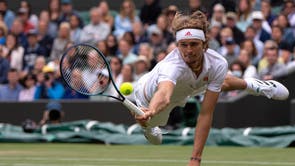 However, Prof Hunter suggested that the sharp rise in infections linked to the Euros could take the heat out of the current wave further down the line.
"On the bright side this may mean less pressure after the Euros are over (many more younger males will have some degree of immunity from natural infection) and if England follows Scotland we may even see case numbers starting to decline especially as schools will be closing for the summer break soon, though this maybe hoping a little too much," he said.
"Case numbers may be declining in Scotland because the Euros are over and schools have been out for about a week so maybe we can expect an even more rapid decline and if so this may bode well for England after 19 July. We will know one way or another in about three weeks' time."