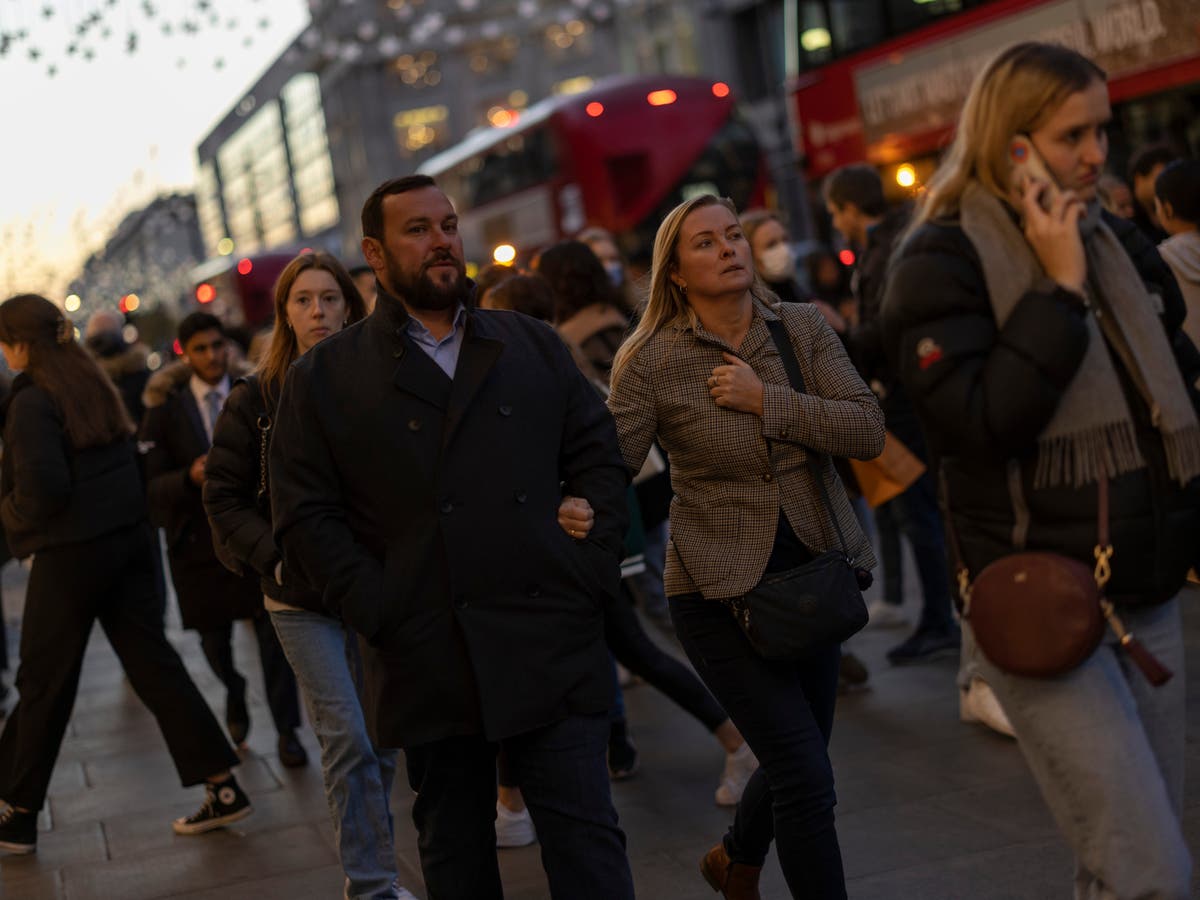 Follow the latest news on the Covid pandemic
Northern Ireland tells people to work from home amid rising Covid cases
England has "lost the message" over Covid, scientific advisers and experts have warned, saying communication over basic advice – including hand-washing and avoiding crowded spaces – has slipped.
They urged Downing Street to take the virus "more seriously" as the country heads into winter.
Further afield, a World Health Organisation (WHO) official said there could be 500,000 more coronavirus deaths in Europe by spring if the current trajectory continues.
"That's really worrisome," Robb Butler, WHO Europe's executive director, told Sky News.
1637756362
Scotland suffers 94 more deaths
A total of 12,028 people have died in Scotland with confirmed or suspected coronavirus, according to official figures.
The National Records of Scotland data shows 94 fatalities that mentioned Covid-19 on the death certificate were registered in the week November 15-21, down 22 on the previous week.
Of the latest deaths, 17 were people aged under 65, 16 were aged 65-74 and 61 were 75 or older.
Glasgow City was the council area with the highest number of deaths.
Jane Dalton
24 November 2021 12:19
1637754319
Quarter of Brits skipping self-isolation, survey says
One in four adults in England who test positive for Covid no longer follow the rules for self-isolating, a new survey suggests.
Some 75 per cent of respondents said they fully adhered to the isolation requirements for the entire10-day period after testing positive for coronavirus.
This is down from 78 per cent in September and 86 per cent in May, according to the Office for National Statistics (ONS) which compiled the survey.
The latest figures are based on responses collected from adults in England between November 1 and 6.
The ONS described the drop from May to November as "statistically significant".
The survey also found one in four adults (25 per cent) said they carried out at least one activity during self-isolation that was against the requirements, such as leaving home or having visitors for reasons not permitted under the rules.
This is up from 22 per cent  in the September survey.
Tim Gibbs, head of the ONS public services analysis team, said: "The latest results show that although the majority of those testing positive for Covid-19 are following self-isolation requirements, there has been a decrease since earlier this year.
"It's important that we continue to self-isolate when necessary in order to help keep everyone safe and stop the spread of the virus, especially as we are moving into the winter months
Matt Mathers
24 November 2021 11:45
1637753419
WHO: Countries should consider mandatory vaccines
It is time for countries to have a conversation about mandatory Covid-19 vaccinations, a director at the World Health Organisation (WHO) has said.
Robb Butler said "mandatory vaccines can, but does not always, increase uptake" but suggested countries – and individuals – should now be thinking about the issue.
Mr Butler told Sky News that mandates could come at the "expense of trust and social inclusion", but added: "We believe it's time to have that conversation from both an individual and a population-based perspective. It's a healthy debate to have."
Vaccines will become mandatory in Austria from next February, while German tourism minister Thomas Bareiss has called for his country to follow suit.
The UK has so far ruled out forcing people to get jab, aside from those working in health and social care.
Matt Mathers
24 November 2021 11:30
1637752501
Daily record number of infections in Hungary
Hungary reported a record number of new daily Covid cases at 12,637, bringing their total number to 1.045 million with 33,519 deaths, a government tally showed on Wednesday.
Earlier this week, citizens across capital Budapest lined up outside the city's hospitals to get their vaccines.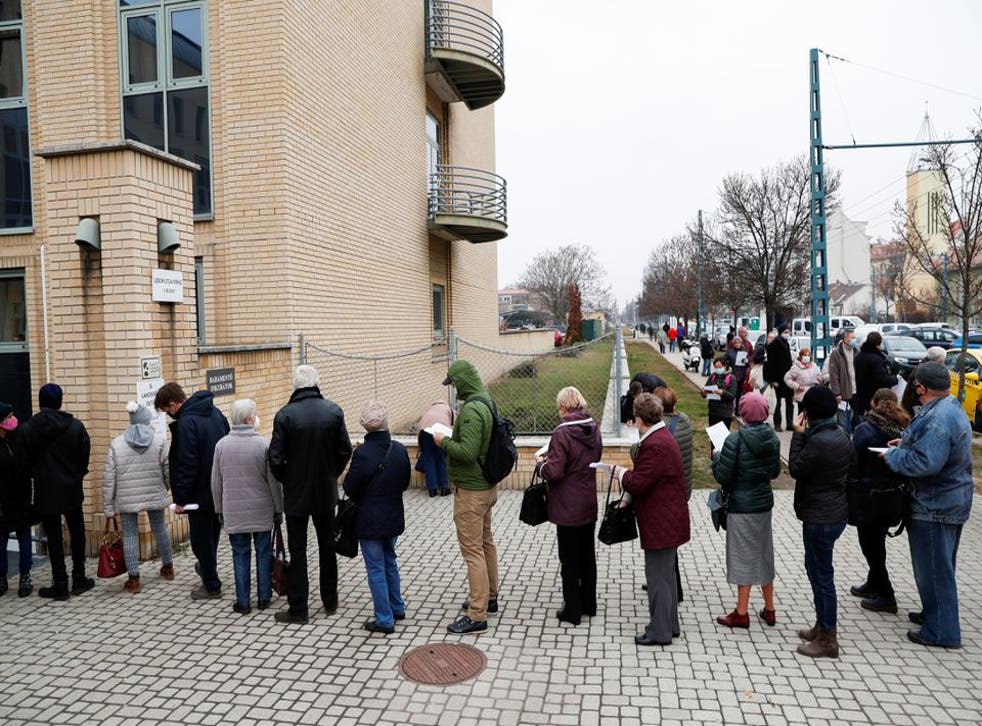 It was the first time shots had been offered without prior registrations being needed.
Infections in the central European nation are also surging, with the seven-day average at nearly 10,000 – up from around just 500 at the beginning of October.
Matt Mathers
24 November 2021 11:15
1637751770
Is the government's Covid strategy the correct one?
Join Samuel Lovett, our science correspondent, and a panel of experts for a discussion on whether Boris Johnson's government is pursuing the correct Covid strategy going into the winter months.
Matt Mathers
24 November 2021 11:02
1637751043
Antigen testing rolled out in Ireland's schools next week
Antigen testing will be available for pupils in schools from next week, the Minister for Education has said.
Norma Foley said on Wednesday that the programme of antigen testing, led by the HSE, will begin next Monday.
"The chief medical officer has now determined that there is a role for antigen testing in our schools as an additional tool in our schools. It has been led by the HSE and it will be operational, the HSE has informed, from the 29th," she said.
Ms Foley stressed that the Department of Education is doing all it can to increase the availability of substitute teachers, amid concerns about staff shortages.
Like several countries across Europe, Ireland is experiencing a surge in new Covid cases and hospitlisations are increasing.
Cases there have been steadily increasing since the beginning of October and the country's seven-day average of infections stands at just over 5,000.
Matt Mathers
24 November 2021 10:50
1637750143
'Too much suspicion of business in government'
Earlier this morning, a former vaccines chief warned that government should treat pandemics like defence threats.
In an interview with BBC Radio 4, Ms Bingham urged ministers to ensure the country is better prepared for future disease outbreaks.
In other comments, she warned that, while the vaccines taskforce was given freedom to do its job through the pandemic, there is generally "too much suspicion" of business in Whitehall.
Watch Ms Bingham's comments below:
Matt Mathers
24 November 2021 10:35
1637749243
Home schooling skyrockets amid Covid fears
The number of children being home schooled in England has risen amid parents' concerns over Covid-19, a survey suggests.
The Association of Directors of Children's Services (ADCS) estimated 115,542 children and young people were being home educated at some point during the 2020/21 academic year, up 34% from the previous year.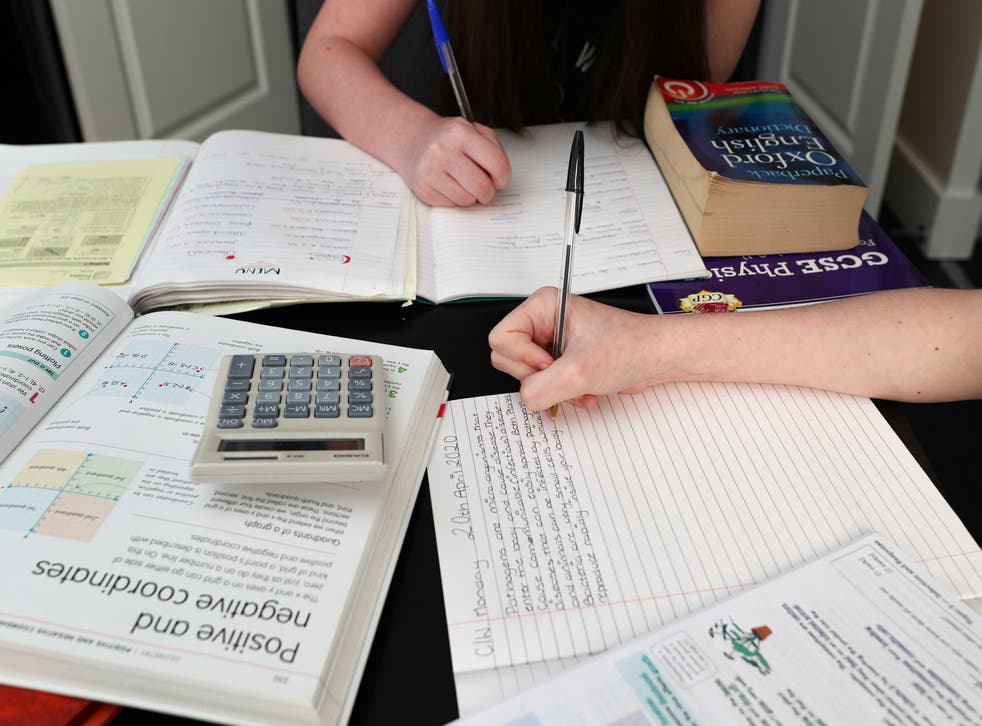 The ADCS said the most common reason parents decided to home-school children was due to concerns over Covid-19.
It added that local authorities said they had been notified by parents who were pulling children out of school because they had become concerned over their emotional health, anxiety and mental health needs.
Matt Mathers
24 November 2021 10:20
1637748327
Calls for inquiry into care home deaths in Northern Ireland
A public inquiry needs to be held into the handling of the Covid pandemic in care homes in Northern Ireland, the commissioner for older people has said.
Eddie Lynch said it was "time for answers" and urged the Stormont Executive to order the inquiry into why care home residents were "disproportionately affected" by the pandemic.
Mr Lynch said: "I have spoken to all political parties in recent weeks stating my clear position that a public inquiry into how care homes were managed throughout the Covid pandemic should take place.
"There has been a huge number of excess deaths in care homes with latest figures from the Northern Ireland Statistics and Research Agency revealing that deaths of care home residents account for 30 per cent of all Covid-related deaths.
"Covid has impacted us all, but for older people, and particularly care home residents, those impacts have been exceptionally arduous.
"Over the past year we witnessed the incorrect recording of care home deaths, families having no access to loved ones, personal protective equipment (PPE) supply problems, inappropriate use of do not attempt resuscitation orders, the slow introduction of testing, the transfer of Covid-positive patients into care homes – the list goes on."
Matt Mathers
24 November 2021 10:05
1637747264
Scotland and Northern Ireland issues stricter Covid advice
Experts and advisors accused ministers of having "lost the message" over Covid on the same day that the devolved nations strengthened their own strategies against the virus.
In Scotland, Nicola Sturgeon urged public to use Covid lateral flow tests before socialising and shopping in crowded places: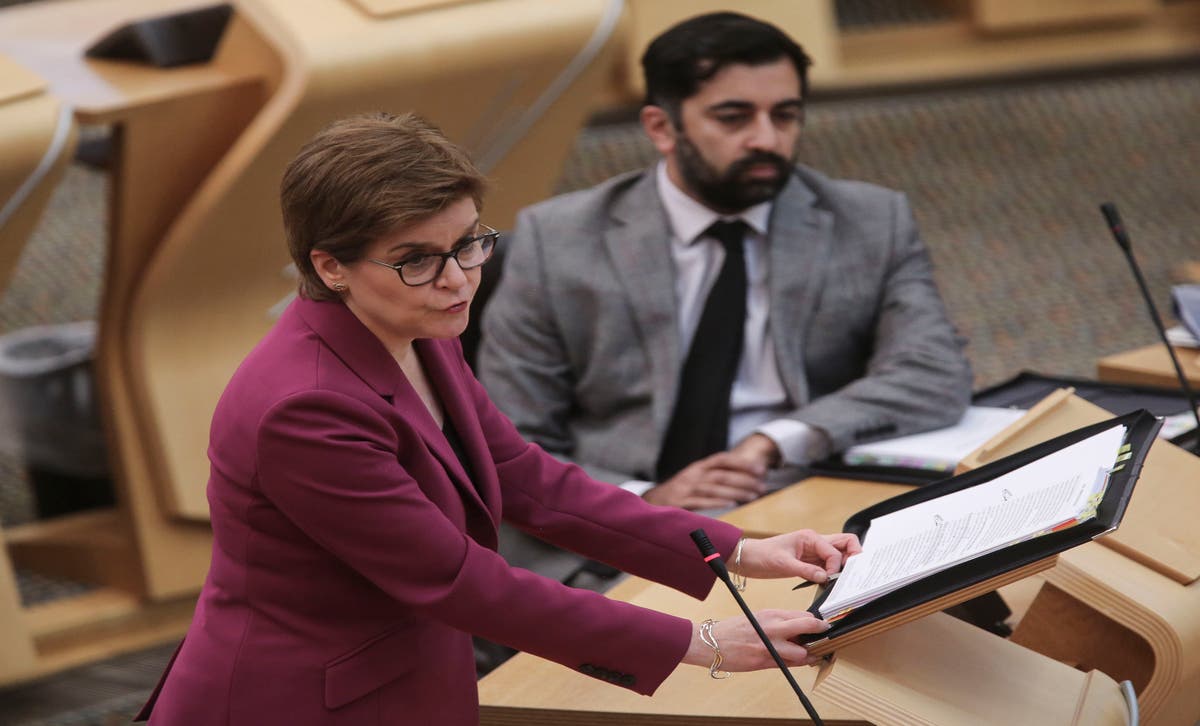 Scottish first minister also announces government will not extend Covid passport scheme to other venues
Northern Ireland urged people to work from home where possible in a bid to curb cases:
Northern Ireland tells people to work from home amid rising Covid cases
Zoe Tidman
24 November 2021 09:47