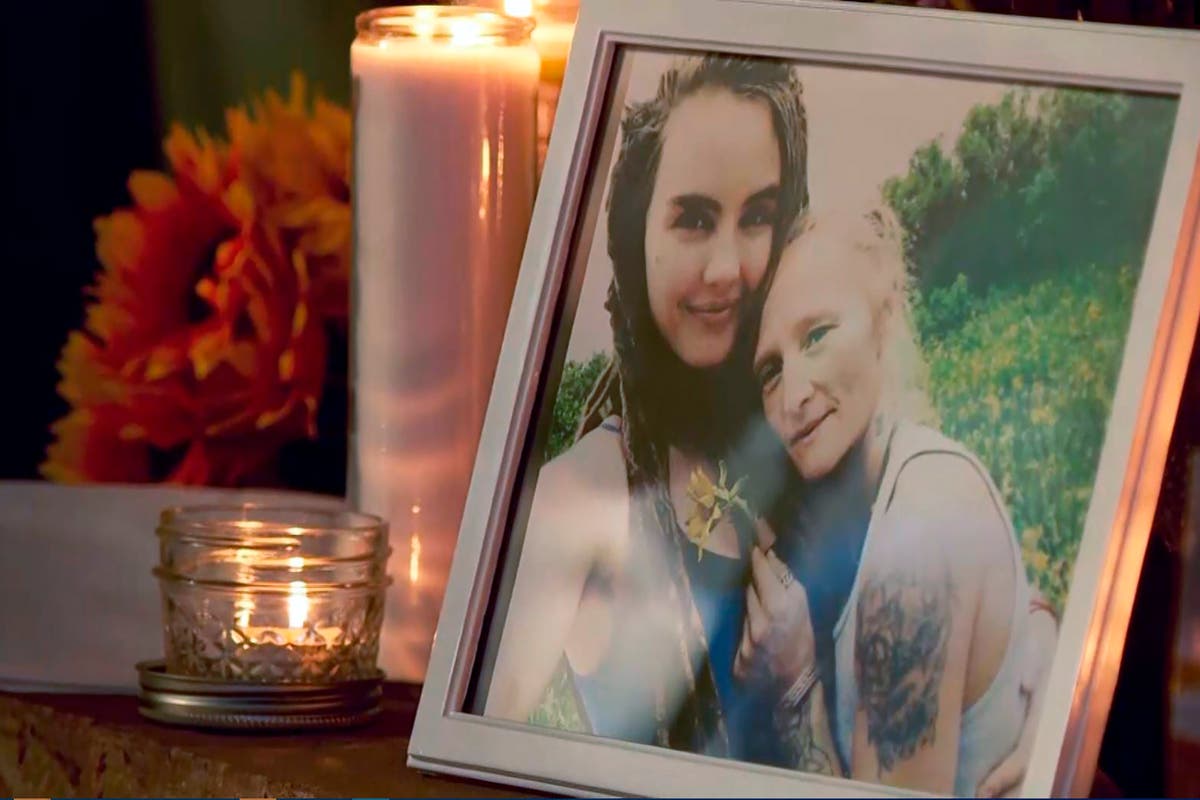 Locals in Moab who rarely lock their doors live in fear as murders of two women remain unsolved
Nearly a week after two women were found shot to death at a Utah campsite, residents said they welcome the decision to involve the FBI and state authorities in the investigation – but remain afraid given that the newlyweds' killer has yet to be apprehended.
The bodies of Kylen Schulte, 24, and Crystal Turner, 38, were found on 18 August by a friend in the mountains near Moab, Utah – days after they were reported missing. The women, who got married in April, were seasoned campers who split their time between different sites.
At this particular campsite, however, they had complained about a "creepy" man nearby, according to friends and family.
Kylen's father, Sean-Paul Schulte, pleaded on Facebook on Tuesday for residents of Moab to "rack your brains".
"Last week just maybe someone saw or heard something," he wrote in a group that has sprung up titled Justice for Kylen and Crystal, adding that the man mentioned by his daughter and her wife "was a stranger to them".
"Creeper weirdo is all we have to go by," he said. "Maybe you saw his car!!!??? Last Thursday or Friday. Please help authorities. Call in tips. The girls pain is over. Now its his turn (sic)."
Residents of Moab – a popular tourist destination with population of just over 5,000 – have expressed not only fear about the murders but also a frustration with authorities.
"People are pretty shaken up over it," Maggie Keating, 31, told The Independent. A manager at Moonflower Community Cooperative, she worked almost daily with Kylen Schulte for two and a half years.
"The local authorities initially said … there's not much reason to feel endangered – but I'm pretty sure most people do, at least to some extent. Having this unresolved, it's hard not to, honestly.
"It's the kind of thing that you just don't really think would happen to somebody you know or somebody in Moab," she told The Independent, adding: "most people I know never lock their doors."
She said the crime "definitely has been" dominating conversation "the last few days" and "when you see people and say, 'How you doing?' everybody kind of has this air of a little bit of unease … It's kind of a big deal. It's not like a hit-and-run car accident or something."
The owner of Woody's Tavern, where Kylen and Crystal *who sometimes used the surname Beck) were pictured before heading off on a camping trip and disappearing, publicly took issue with the investigation on social media – saying local police had even got the timeline wrong regarding the women's last-known movements.
Through a post on Facebook, the owner insisted that, while police believed the victims had last been seen in Woody's on the night of Saturday, 14 August, the semi-regulars had actually been there with two friends the previous night.
"It has been incredibly frustrating for us because it didn't matter how many times we told the police they had the wrong day and therefore the wrong timeframe on their last days it did not matter," the owner posted.
"We provided the footage from when the women were actually in there and the day they keep saying they were to prove it was Friday not Saturday … We don't care about the cameras or the footage what we care about is that while they are wasting time looking at video that is completely irrelevant to anything the killer is getting further and further away."
The post continued: "Have you caught the killer? Do you have even a clue as to who did this? NO, you don't … when two women were just murdered for no reason."
One of the friends who was with them on Friday, Kayla Borza, told The Daily Beast that the newlyweds "were just having a great time, having a couple drinks, and all they said was there was a creep [staying] next to them" [at the campsite. "And that was it."
She added: "I don't know why the creep wanted to kill them."
The Grand County Sheriff's Office has called in the FBI and Utah State Bureau of Investigation to help crack the case.
"Just know that everything is being done that we can possibly do, that is why we have asked for the additional resources," Sheriff Steven White said, according to Fox 13 of Salt Lake City. "We want to make sure we do it thorough, we do it complete and we do it right."
It was not the authorities who found the bodies, however. It was family friend Cindy Sue Hunter, who went looking on her own after the girls were reported missing and Kylen's father – Ms Hunter's friend – made a plea on Facebook.
She began searching the La Sal Mountains and eventually, "out of the corner of my eye I saw a flash of silver through the trees and I saw a campsite down a tricky little side road. Very easy to miss," she told The Daily Beast. "And that's when I found their car."
It wasn't long until she found Kylen's body, either, while on the phone with the young woman's dad.
"At that point, Sean was screaming at me to run back to my car," Ms Hunter told The Daily Beast. "It's silly to think the killer would still be there four days later, but we didn't know. I ran back to my car and locked the doors and called the police and said that I had found one of the bodies.
"It felt like hours before they got here, the wait time was pretty hard. And when they got there, they found Crystal's body."
GoFundMe pages have already set up to cover the costs of both girls' funerals and related costs. The page for Kylen – whose family lives in Montana, where they want her buried next to a brother tragically killed several years ago – has already raised more than twice the ask of $15,000.