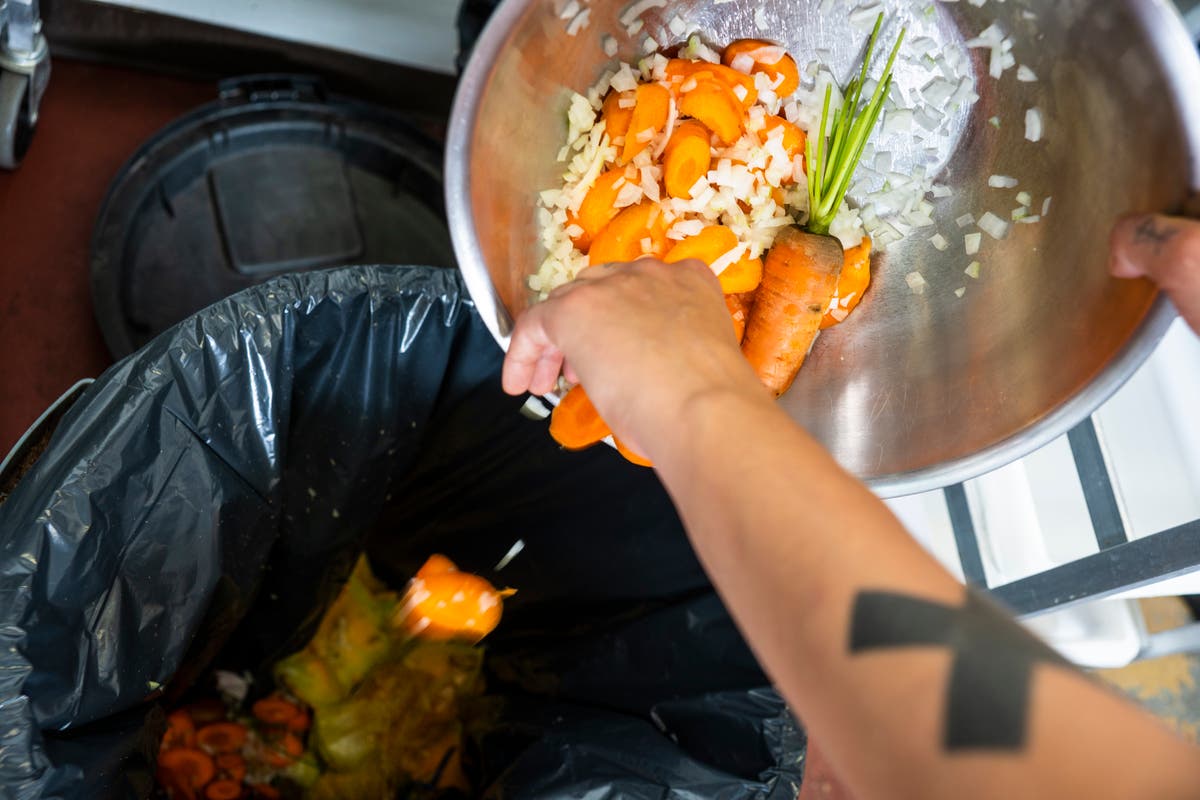 The report suggests that people are eating out more and letting food in their fridge go to waste
Cooking more regularly at home was one of the new and 'better' habits a lot of us picked up in the 大流行病. 作为 餐馆 closed during the lockdowns, we cut costs and food waste by investing more time in making meals from scratch.
然而, a new study suggests that food waste is back on the rise to pre-pandemic levels as many of us have now abandoned those good cooking habits in favour of eating out at restaurants and ordering takeaways.
Waste production charity Waste & Resources Action Programme (WRAP) has conducted a survey that reports a rise in the average number of meals delivered or eaten outside the home, from six last September to 7.6 in the past month.
上个月, the proportion of food wasted in the home was at 19.7 百分, 和 30 per cent of people once again falling into the category of "high food waste", up from 20 per cent in April last year.
According to the government funded research, more than half (56%) of those who have eaten ten or more restaurant or takeaway meals in the past month are "higher food wasters" compared with a national average of 30 百分.
WRAP suggests that time pressures in the post-lockdown world are causing people to buy meals prepared outside the home. This results in food in their fridges, which they had intended to eat, going to waste.
Environment minister Rebecca Pow responded to the findings by saying there's more we can all do to "keep food on our plates and out of the bin".
Sharing advice on how to do this, Pow said in a statement: "There are a few simple steps that everyone can take in our homes, from making a shopping list and storing food correctly to putting food that you won't eat before the 'use by' date in the freezer where possible.
"By making these small, positive changes to our everyday lives, we can all make a real difference."
WRAP has shared more tips on how to cut food wastage as part of their Love Food Hate Waste campaign.