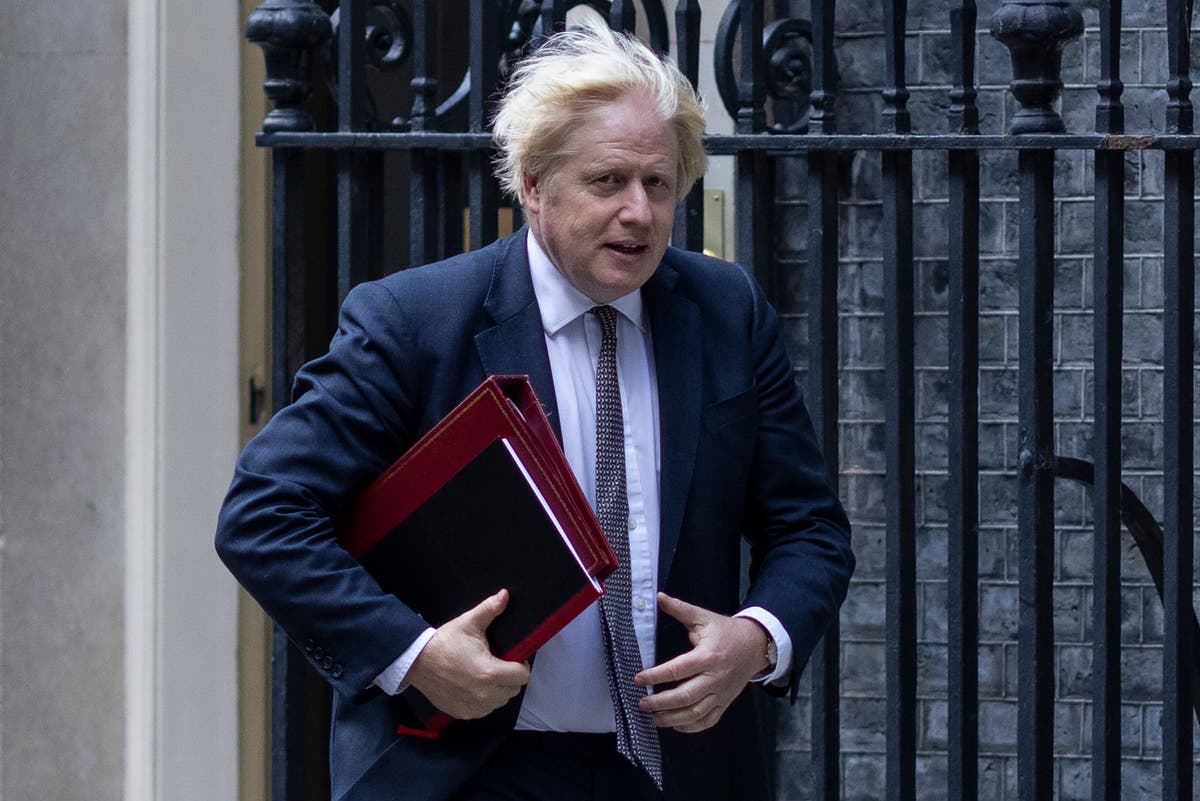 Latest developments as they happen
Related video: China condemns Aukus treaty as 'irresponsible act' that 'intensifies arms race'
A diplomatic row has broken out between the UK and France after the British government formed an alliance to provide nuclear-powered submarines to Australia with the US, which Paris described as a "stab in the back".
Defence Secretary Ben Wallace insisted Britain did not "go fishing" for the pact while the French foreign minister Jean-Yves Le Drian accused the Australians of a betrayal because the alliance meant they scrapped a multi-billion deal for France to provide subs.
The UK, US and Australia agreed to co-operate on the development of the first nuclear-powered fleet for the Australian navy in a ground-breaking agreement dubbed Aukus.
But this meant that Canberra ripped up a deal worth around £30bn that was struck with Paris in 2016 for France to provide 12 diesel-electric submarines.
It comes as Boris Johnson carried out a cabinet shake-up on Thursday with a reshuffle of more junior ranks following an overhaul of some of the top positions.
1631800986
Patel meets with Border Force after holding onto home sec job
Priti Patel has met Border Force officers as migrants continue to cross the English Channel to the UK from France by boat.
The home secretary was seen out in the Channel on Thursday, the day after it was confirmed she would remain in her role as part of Boris Johnson's cabinet reshuffle.
It is understood she took part in a private meeting with law enforcement teams who are on the front line tackling illegal migration.
Her trip to Dover came as crossings continued for the fourth consecutive day this week.
Matt Mathers
16 September 2021 15:03
1631800073
NHS in Scotland facing toughest test in decades , Sturgeon says
Scotland's ambulance service and NHS faces the most challenging winter in a lifetime, Nicola Sturgeon has warned.
The first minister told MSPs the coronavirus pandemic has left the health service feeling the pressure "acutely" but insisted her government would be focused on resolving the worsening issues "every day" over the winter period.
Challenged repeatedly at First Minister's Questions about reports of people waiting hours and even days for ambulances to attend emergencies, Ms Sturgeon acknowledged the situation was "not acceptable" but stressed there was work and investment attempting to address the problems.
She said: "The pandemic has created the most challenging conditions for our National Health Service probably since the National Health Service was created and that is being felt acutely in Scotland, it has been felt acutely in countries across the UK and the rest of the world.
"There are, right now, over 1,000 people in our hospitals with Covid.
"That puts additional pressure on our hospitals and that feeds through into longer turnaround times for ambulance services, and, of course, the ambulance service is often the frontline response for those who need hospital care – for Covid or for anything else."
Matt Mathers
16 September 2021 14:47
1631799246
Cop26 president insists summit will be an 'all UK' event
The president of Cop26 has insisted the climate summit will be an "all of UK" event despite suggestions Number 10 is trying to sideline Scotland's first minister.
Alok Sharma said he wanted the event, which will world leaders come to Glasgow for key talks on how to limit global warming, to be something the whole of the United Kingdom could be proud of.
His comments come in the wake of reports that advisers at No 10 and the Cabinet Office have been seeking to sideline Nicola Sturgeon's role, amidst fears she may seek to use the event as an "advert" for Scottish independence.
But Mr Sharma told MSPs on Holyrood's Net Zero Committee: "I very much want to see this as an all of UK Cop, something that we can all collectively be very proud of."
He added: "We will be welcoming the world to Glasgow and this is an opportunity to showcase what the United Kingdom has to offer."
Matt Mathers
16 September 2021 14:34
1631798273
Nearly 5 million EU citizens allowed to remain in UK under settlement scheme
Nearly five million people have been allowed to continue living and working in the UK under the EU Settlement Scheme so far, according to the latest official estimates.
Home Office figures show that, as of the end of June, 4,908,760 people had been granted an immigration status to remain in the country after freedom of movement ended following the Brexit transition period.
EU citizens – as well as people from Iceland, Liechtenstein, Norway and Switzerland – and their families had been asked to apply to the scheme by the June 30 deadline.
Quarterly data published on Thursday suggest more than 5.5 million people (5,548,440) had applied by that date.
Matt Mathers
16 September 2021 14:17
1631797223
'Stab in the back': France hits out at Aukus alliance with fears it threatens Indo-Pacific partnerships
France has hit out at Australia's decision to abandon a £43bn deal for French submarines in favour of a new security pact.
The French government reacted angrily to news Australia, the UK and the US have entered an alliance that will involve building a nuclear-powered submarine fleet and wide-ranging projects on cyber warfare, artificial intelligence and quantum computing.
My colleagues Chiara Giordano and Andrew Woodcock report: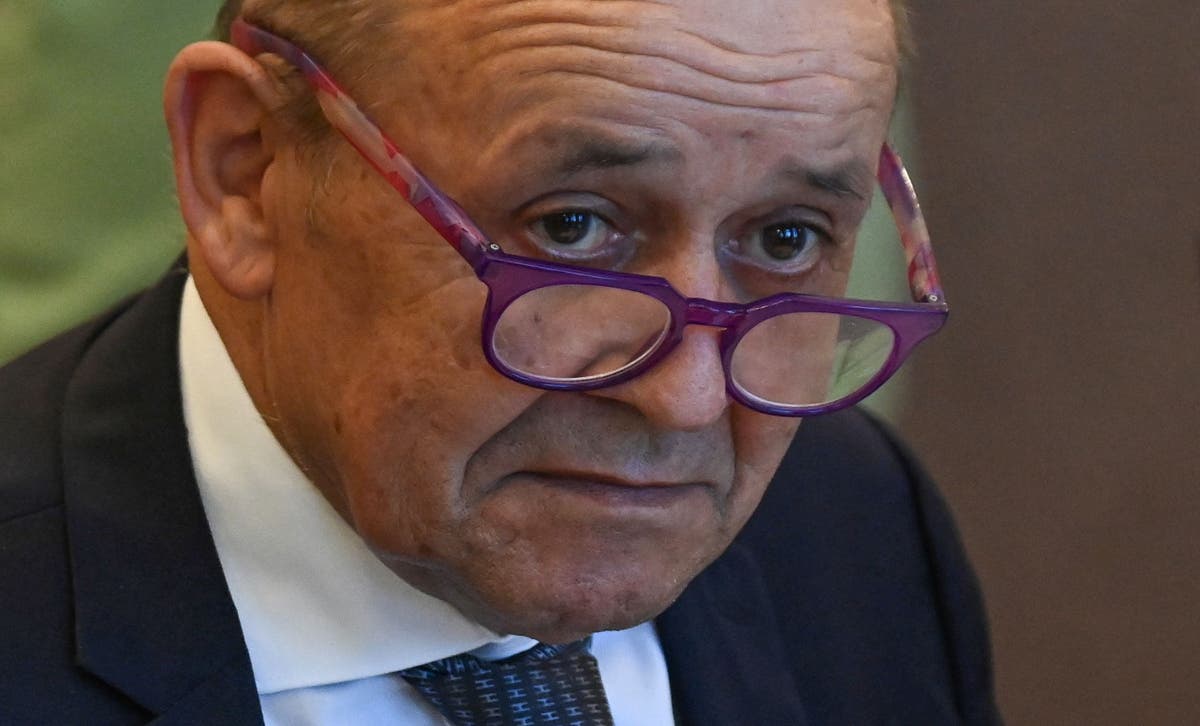 Foreign affairs minister hits out at Australia's decision to abandon £43m deal for French submarines
Matt Mathers
16 September 2021 14:00
1631795887
China says Ausuk 'severely damaging regional peace and stability'
China has reacted with fury to the newly formed Ausuk alliance between the UK, Australia and the US.
Foreign Ministry spokesman Zhao Lijian said the three countries were "severely damaging regional peace and stability, intensifying an arms race, and damaging international nuclear non-proliferation efforts".
"China always believes that any regional mechanism should conform to the trend of peace and development of the times and help enhance mutual trust and cooperation … It should not target any third party or undermine its interests," he told a briefing in Beijing.
Tom Batchelor
16 September 2021 13:38
1631793367
Give EU nationals in UK a physical document, Scotland, Wales and Northern Ireland tell Home Office
The Scottish, Welsh and Northern Irish governments have urged the Home Office to provide EU nationals in Britain with a physical document to prove their post-Brexit immigration status, or risk "confusion and discrimination".
A letter to immigration minister Kevin Foster, sent jointly from Scotland's Europe minister, Wales's social justice minister and the Northern Ireland executive's first and deputy first ministers on Wednesday, warns of "a number of difficulties" EU citizens are facing in not having physical proof of their status.
Following Brexit, EU and EEA nationals and their family members who wished to stay in Britain have had to apply to the EU settlement scheme or otherwise face automatically becoming undocumented.
The Independent's social affairs correspondent May Bulman has the details.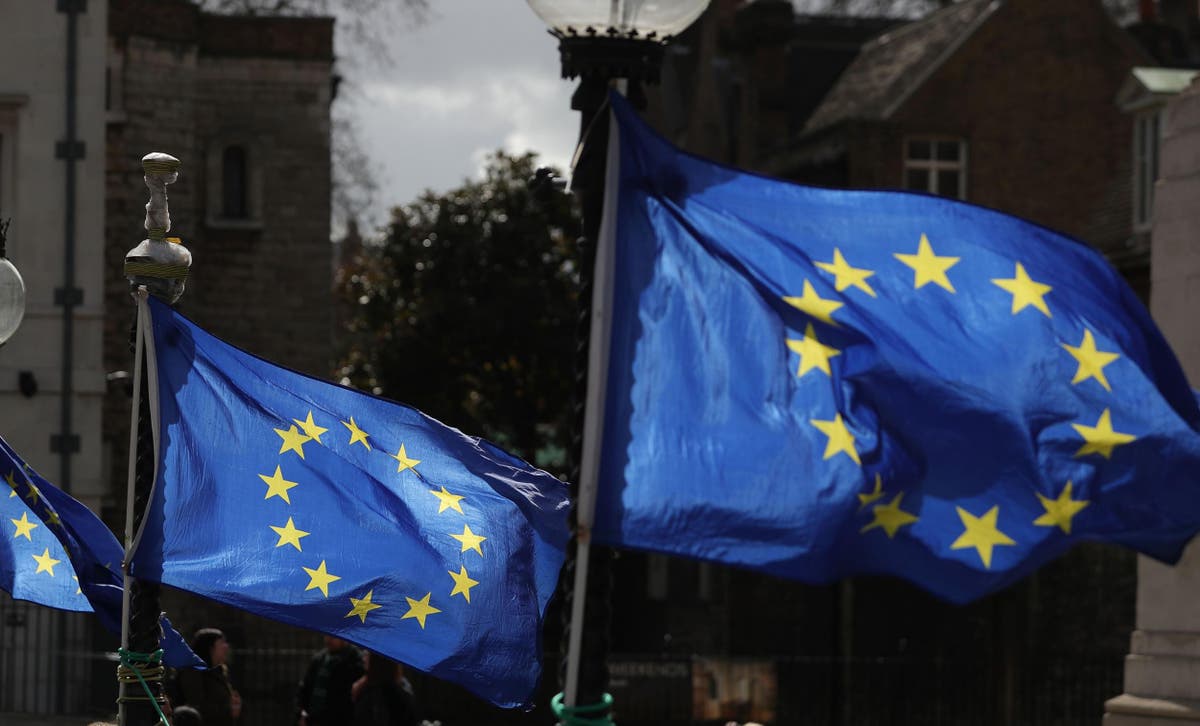 Devolved administrations warn digital-only status risks 'confusion and discrimination'
Joe Middleton
16 September 2021 12:56
1631792797
PM set to meet with Nancy Pelosi
Boris Johnson will host Nancy Pelosi, speaker of the US House of Representatives, for a bilateral meeting to discuss Anglo-American relations on Thursday, Downing Street has confirmed.
The meeting will be in person, with Ms Pelosi then due to join Commons Speaker Sir Lindsay Hoyle in his Chorley constituency for the G7 Speakers' Conference on Friday.
Joe Middleton
16 September 2021 12:46
1631791698
'Unconscionable' universal credit could plunge half a million households into poverty, warns top UN official
The decision to cut universal credit by £20 a week is "unconscionable" and could plunge hundreds of thousands of households into poverty, a top United Nations official has warned.
Ministers have come under continued pressure to reverse the decision to end the £20-a-week uplift introduced to support families during the Covid-19 pandemic, with recipients expected to lose out on £1,040 annually if the cut goes ahead, writes The Independent's Chiara Giordano.
Olivier De Schutter, the UN's special rapporteur on extreme poverty, has warned the move breaches international human rights law and could cause half a million low-income households, including 200,000 children, to fall below the poverty line.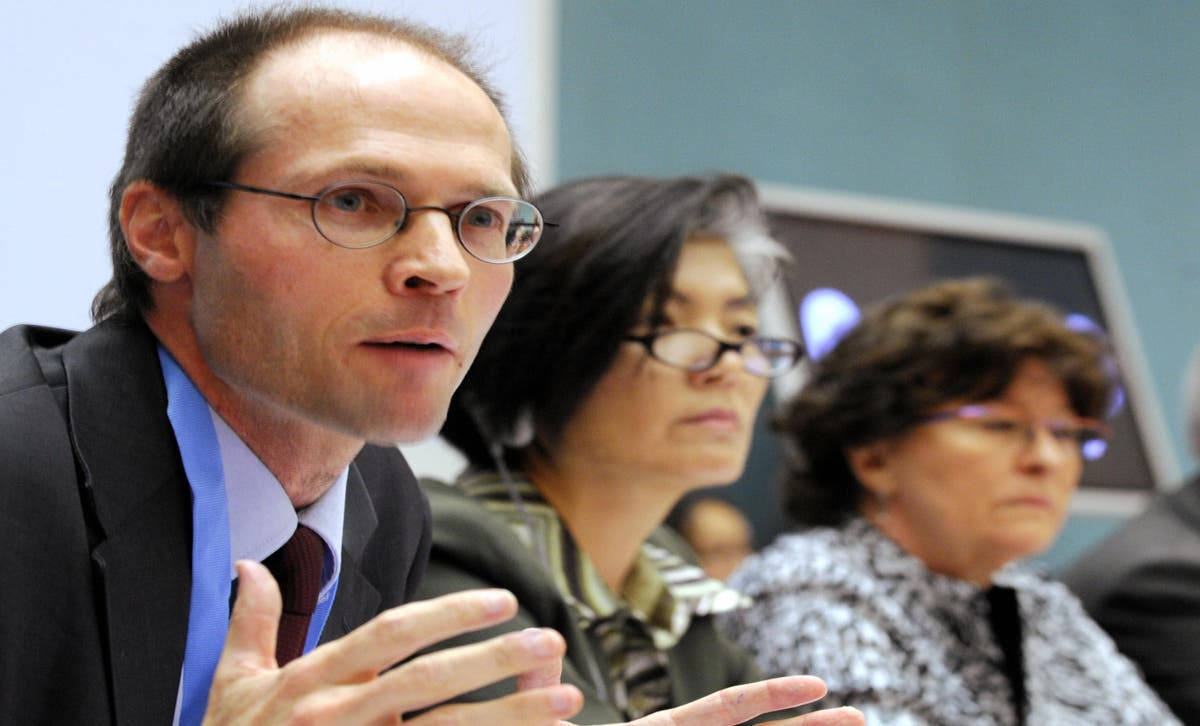 Ministers under pressure to reverse decision to end £20-a-week uplift introduced during pandemic
Joe Middleton
16 September 2021 12:28
1631790832
Aukus pact was discussed at G7, say No10
Downing Street has said the deal between the UK, US and Australia for nuclear-powered submarines was discussed by them during the G7.
The prime minister's official spokesman said: "In terms of meetings between the three leaders, there was a meeting at the G7.
"I wouldn't say there was one single meeting that did it, this has been something that has been an undertaking of several months, it's a culmination of that work."
Joe Middleton
16 September 2021 12:13