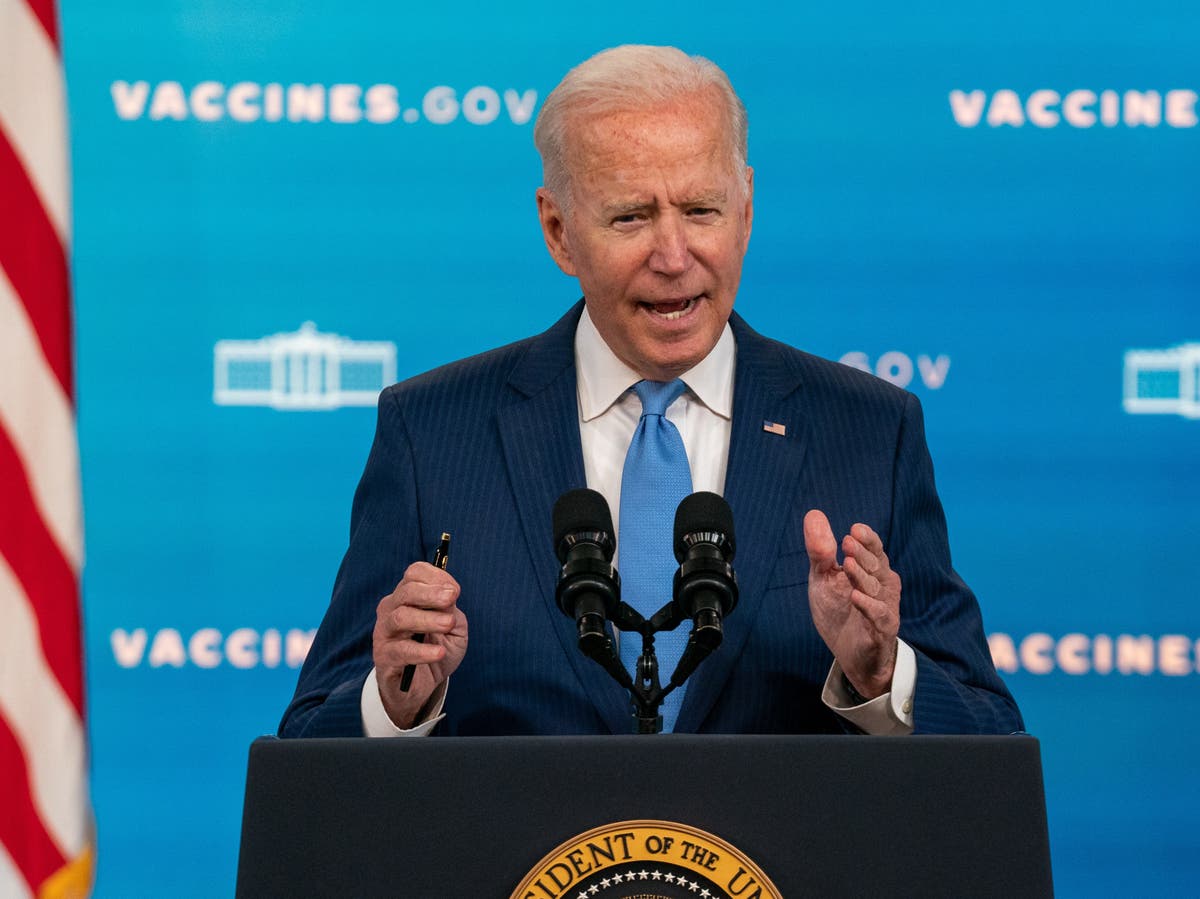 Chaos in Kabul has left even the US' closest international partners scrambling
Afghanistan: Extension to the evacuation deadline 'unlikely', defence secretary Ben Wallace admits
Joe Biden is under pressure to extend the presence of American armed forces in Afghanistan as allied nations rush to help people escape the Taliban.
Following the rapid collapse of the Afghan military and government, which his administration failed to foresee, Mr Biden will face demands from the UK, France and others to hold Kabul airport past 31 August and allow further evacuation flights.
A G7 virtual summit is due to take place today, after which the president will give an address on the crisis.
1629793231
French evacuations to stop when US withdraws
The French government has confirmed that its evacuation efforts in Kabul will stop when the US withdraws.
This comes after British politicians likewise acknowledged that UK troops will not remain without American support.
Rory Sullivan
24 August 2021 09:20
1629792511
Scenes at Kabul airport
Here's journalist Charlie Faulkner with an update from Kabul airport on Tuesday:
Rory Sullivan
24 August 2021 09:08
1629791726
Deploying more troops to Afghanistan 'not the solution', says defence secretary
Flying thousands more British troops to Kabul airport is not the answer, defence secretary Ben Wallace has said.
The Tory frontbencher told the BBC: "It's not about effectively whether I could fly in thousands of troops and secure the airport. Yes, I could do that, I could probably secure the airport for a few months, or maybe a year or two.
"But for what purpose? For them to be shot at, attacked, people not to get to the airport and to trigger just a permanent fight? I don't think that is a solution."
Rory Sullivan
24 August 2021 08:55
1629790561
Taliban would have to agree to evacuation extension, says Tugendhat
The Taliban and not just the US would need to back an extension of the evacuation deadline, the chair of the foreign affairs committee has said.
Tory MP Tom Tugendhat, who served as an army officer in Afghanistan, stressed that the British operation in Afghanistan would end when the US withdraws.
"We can ask the Americans if they're willing to stand with us. If they're not then we can't secure the perimeter and we can't manage air traffic control, so if the Americans decide to go now I'm afraid that is it. But we can ask," he said.
Rory Sullivan
24 August 2021 08:36
1629789130
PM needs to 'step up' after years of 'trashing alliances', says Nandy
Boris Johnson needs to "step up" in Afghanistan and the region after years of "trashing our alliances", the shadow foreign secretary has said.
Speaking about the situation in Afghanistan, Lisa Nandy told BBC Breakfast that the government must do more to help.
The Labour frontbencher said that the UK should support countries in the region like Pakistan, which are "seeing huge numbers of people crossing the border at the moment".
"To keep those borders open we need the world's wealthiest countries to step up and say, 'We will support you, this will not be your problem alone when this refugee crisis is over'," she added.
She said the G7 talks later matter because "this group of countries alone can make that commitment".
Rory Sullivan
24 August 2021 08:12
1629788257
Boris Johnson to chair G7 on Afghanistan crisis
Boris Johnson will chair a G7 meeting later today on the Afghanistan crisis.
"I will ask our friends and allies to stand by the Afghan people and step up support for refugees and humanitarian aid," he said.
Rory Sullivan
24 August 2021 07:57
1629787231
Evacuations being conducted on 'war footing', says Nato diplomat
Evacuations from Kabul airport are being conducted on a "war footing", with a week to go until a US troop withdrawal deadline, a Nato diplomat has said.
The unnamed official also told Reuters that situation was calmer than it has been outside the airport, but added that better crowd control was still needed.
Rory Sullivan
24 August 2021 07:40
1629786523
Evacuation extension 'unlikely', admits British defence secretary
It is "unlikely" that the evacuations from Kabul will be extended beyond the 31 August deadline, the British defence secretary has said.
Speaking to Sky News about the possibility of an extension, Ben Wallace said: "I think it is unlikely. If you look at the public statements of president Biden, I think it is unlikely, but it is definitely worth us all trying and we will."
He added that the security risk will "go up" as the deadline approaches. 'If you look at the public statements of president Biden, I think it is unlikely, but it is definitely worth us all trying and we will,' cabinet minister says
Rory Sullivan
24 August 2021 07:28
1629785796
8,600 people evacuated by UK from Kabul
The UK has evacuated around 8,600 people from Afghanistan in under two weeks as part of Operation Pitting.
Speaking to Sky News, defence minister Ben Wallace admitted that "we're not going to get everybody out of the country. The good news is however that we've evacuated over 2,000 people in the last 24 hours."
"It means we've evacuated 8,600 people since the beginning of this on August 14."
There are currently 1,000 British troops in the country helping with the evacuations.
The Ministry of Defence said Britain will continue this work as long as the security situation allows.
Rory Sullivan
24 August 2021 07:16
1629784543
Fear of al-Qaida and new terror threats rise after Taliban takeover, says former counterterrorism officer
The lightning-fast changes in Afghanistan are forcing the Biden administration to confront the prospect of a resurgent al-Qaida, the group that attacked America on 11 September 2001, at the same time the US is trying to stanch violent extremism at home and cyberattacks from Russia and China
With the rapid withdrawal of US forces and the rise of the Taliban in Afghanistan, "I think al-Qaida has an opportunity, and they're going to take advantage of that opportunity," says Chris Costa, who was senior director for counterterrorism in the Trump administration.
"This is a galvanizing event for jihadists everywhere."
Pentagon spokesman John Kirby acknowledged on Friday that al-Qaida remains a presence in Afghanistan, though quantifying it is hard because of a reduced intelligence-gathering capability in the country and "because it's not like they carry identification cards and register somewhere."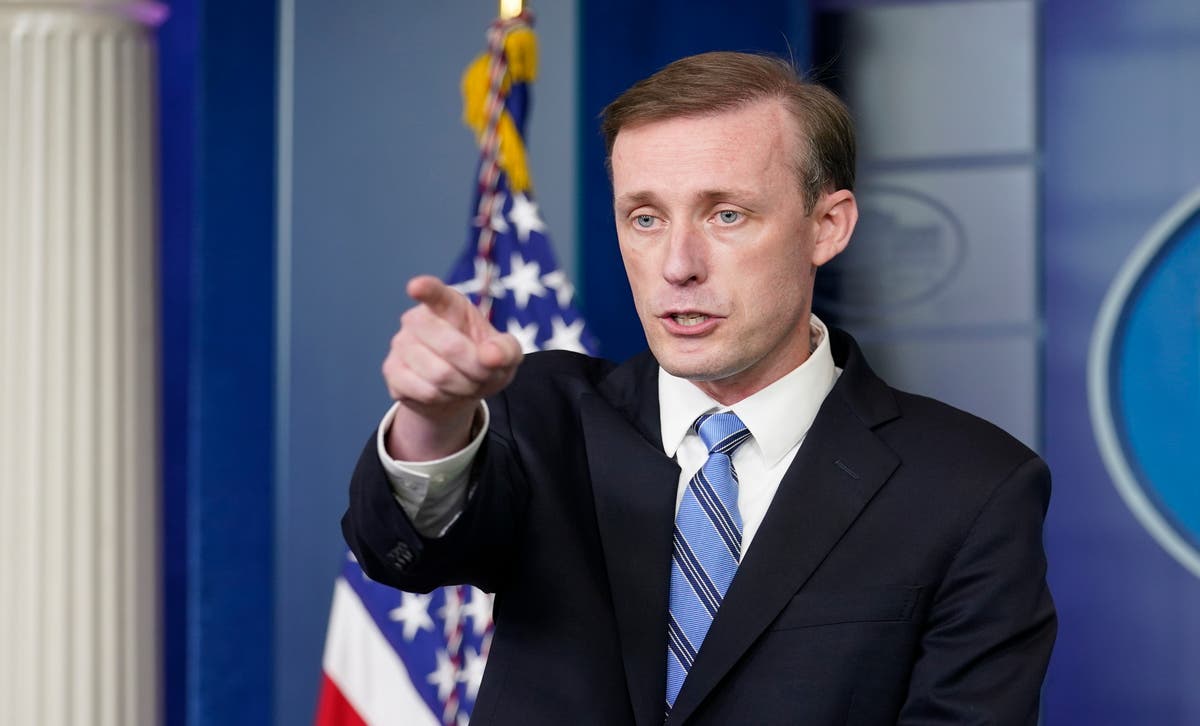 The speedy Taliban takeover of Afghanistan has revived alarms about a resurgent al-Qaida and new terrorism threats against the U.S.  The group's danger to the United States had been eclipsed in the past two decades by other threats, but experts are concerned that al-Qaida could again be given unfettered safe harbor by the Taliban
Stuti Mishra
24 August 2021 06:55