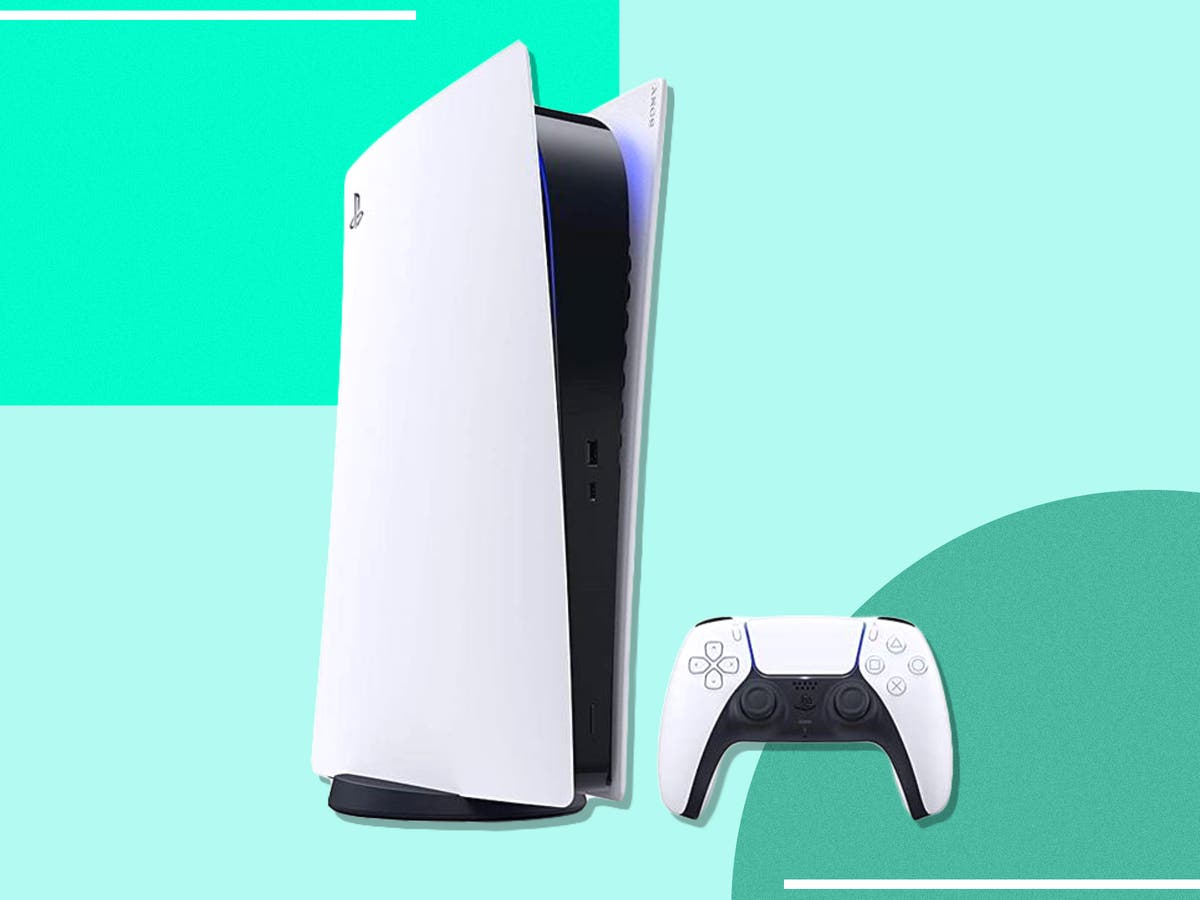 Where can you buy a PS5 today? Follow live for the latest PS5 restock UK updates and news from Argos, Game, Scan and more
New PS5 update focuses on system performance
Update: The PS5 could drop at AO today. Read on for more information.
The PS5 launched in November 2020, but supply problems and a global shortage of semiconductors have slowed production of Sony's next-generation console to a crawl. New stock is hard to find, and when it does appear the PS5 sells out fast.
July was a mixed bag for PS5 restocks, but we did get a few healthy drops throughout the month at Very, Smyths Toys, Argos, Amazon and Game. As for August? Well, it's been phenomenal. So far this month, 15 retailers have dropped stock – several dropping more than once – and we've still got five days to go. We've seen everything from John Lewis & Partners,  Smyths Toys and Very to Asda, Amazon, ShopTo and Argos. While we only got three drops last week – with Game joining the pack – we've had seven drops so far this week. Could we get even more to round the month off?
If you're still on the lookout for a PS5, you've come to the right place. Our liveblog is on hand to give you the latest insight on Playstation 5 restocks from all major UK retailers, both online and in-store, as well as providing details on rumoured releases, the latest PS5 games and accessories to snap up.
Read more:
Check stock from UK PS5 retailers below:
1630051219
Game PS5 consoles could drop in the second week of September
As we saw Game do in the final week of July, the retailer has once again updated its PS5 bundles page with new release dates of 17 September. Now, in Game's case, release date doesn't actually mean drop date. When Game says 'release date' it's referring to the date that the PS5 will drop on your doorstep – this could be earlier if you choose the retailer's more expensive priority insured delivery method, however.
Game typically has a drop a week and a half before the stated release date, so expect a drop sometime between 8 and 9 September. The retailer has a massive list of bundles, so feel free to peruse them all.
Alex Lee
27 August 2021 09:00
1630050388
EE PS5 stock is coming soon
We're just trying to tot up the drops, but if our calculations are correct, EE has had a whopping five drops this month, before it most likely shifted off the remainder to parent company BT because it couldn't sell enough (We know!). Now, the retailer says that more stock is "coming soon". If you're an EE customer, we'd urge you to register your interest for a console.
The retailer usually only has the PS5 disc edition console (£45 a month for 11 months) and the same with an additional dualsense controller (£45 a month for 11 months) in stock. We're expecting another restock in early September, so register your interest now so that you're alerted when it goes live.
Alex Lee
27 August 2021 08:46
1630049345
What PS5 stock drops could we see today?
Good morning PS5 hunters! We're almost at the end of the month, and what an absolutely cracking month it's been. We've had over 30 drops in the whole of August – the largest number of drops we've seen since May, and maybe since we started tracking stock of Sony's next-gen console. Fingers crossed we'll get one or two more before the month is up.
Just after we'd clocked off for the evening last night, JD Williams had an unexpected drop. The retailer last restocked the console on 10 June, so it doesn't get the PS5 in very frequently. Well done to anyone who managed to catch it.
As for today? Well, we're just hoping AO.com finally decides to rear its head out of the PS5 desert. Stick around. We'll also try and get you an update on Currys PC World.
Alex Lee
27 August 2021 08:29
1629993659
Good night from your PS5 stock trackers
It's been a fairly quiet day for restocks today, with the only bit of news we received being the new drop dates for Game's next restock. We're still waiting to hear back about the Currys PS5 message, but more people have got in touch to say that their local stores knew about the announcement, but that when they went in, stock had already sold out.
We'll be back tomorrow with some more PS5 stock updates. For now, good night and we'll catch you all tomorrow!
Alex Lee
26 August 2021 17:00
1629991844
Register your interest for a BT PS5 code now
Need a BT PS5 code? We'd recommend registering your interest now. Whenever BT releases more stock, the retailer will send you a unique code by email, giving you priority access to buy the console. The retailer has had three drops so far this month. We're expecting another drop to happen in the first week of September. Sign up now so you don't miss your chance when it does arrive.
Thankfully, you don't need to be a BT Broadband customer to buy the PS5 when it does drop. You just need that coveted golden ticket.
Alex Lee
26 August 2021 16:30
1629988244
We adore Sony's new PS5 controller
The new dualsense controller is arguably our favourite thing about Sony's next-gen console. When you get your hands on the machine, you'll already find one controller in the box, but to play with others on the sofa, you really need another one.
"Besides looking and feeling good, it also has some useful features such as haptic feedback, which is a form of far superior vibration, and a set of trigger buttons that are much more responsive and tactile than previous PlayStation controllers," our writer said in our round-up of the best PS5 accessories. "It's the natural next step for a PlayStation controller and it's arguably the best thing about the console. A second one is an essential addition for everyone but the most antisocial player."
The company recently released some new colourways, and we're big fans of the cosmic red version.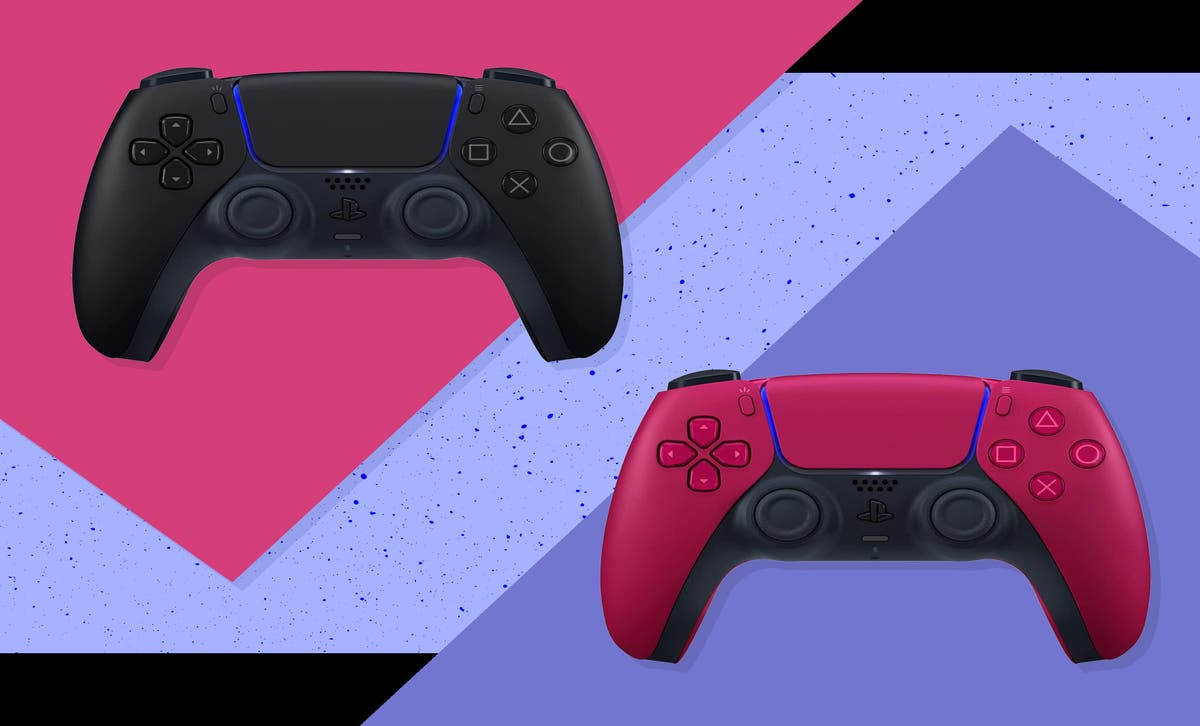 The new PS5 DualSense controllers come in midnight black and cosmic red. Here's how much they cost and how to pre-order them from Amazon and Game
Alex Lee
26 August 2021 15:30
1629985951
Currys removes its PS5 message
Was the PS5 disclaimer at the top of the Currys PC World page a mistake? The retailer has seemingly removed the message, which was added last night. If you didn't see it, it basically said that the PS5 disc edition console was available to buy as a bundle at selected stores, with the list of retailers attached in a linked document. However, this has now disappeared, and we've had customers contact us to say that the stores in question had no idea what they were talking about.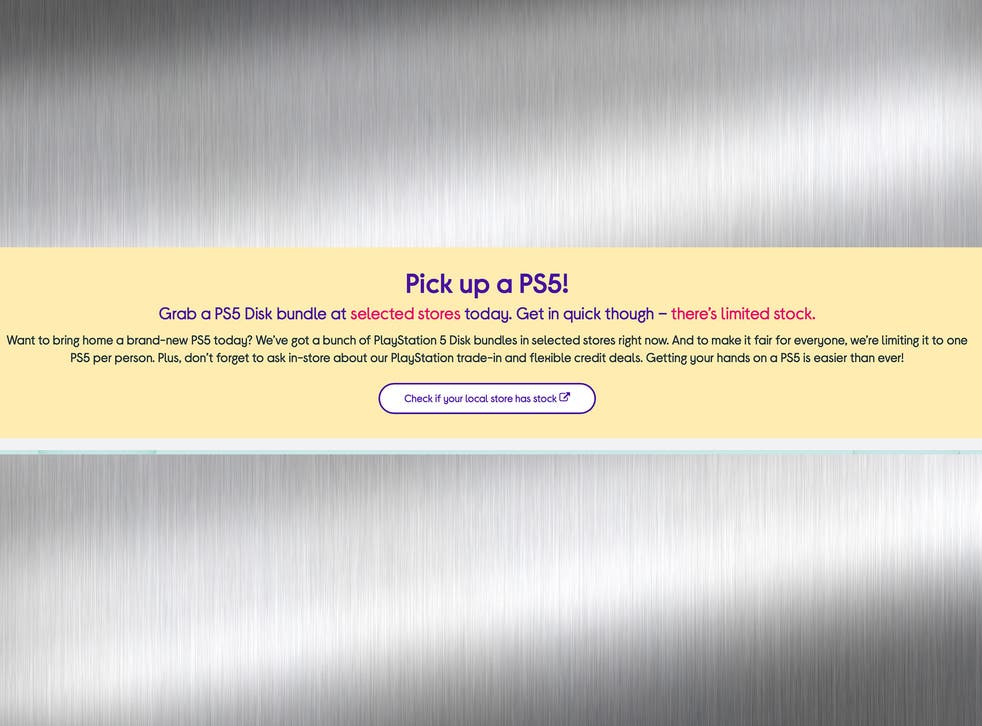 Whatever it was, it may have just been a big ol' oops. Don't worry, we're on the case and have reached out to Currys for comment and will update you when we hear more.
Alex Lee
26 August 2021 14:52
1629984644
Watch out for ShopTo PS5 drops in the evening
Alex Lee
26 August 2021 14:30
1629980444
Win a luxury dog bed from Orvis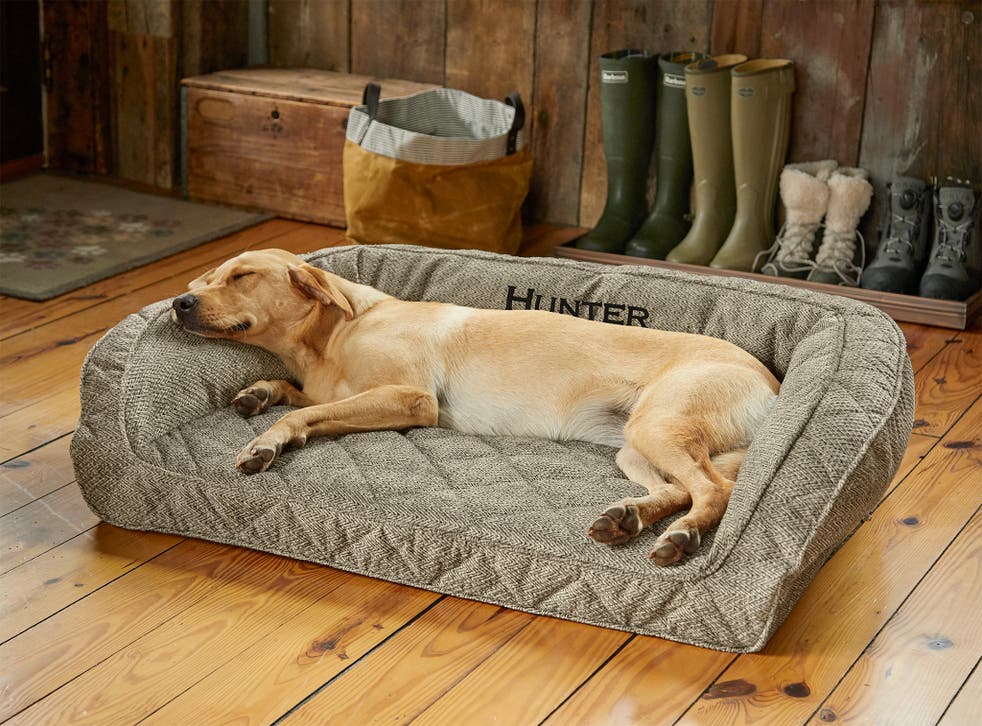 Alex Lee
26 August 2021 13:20
1629976244
The next Game PS5 drop has just been revealed
Here's some more Game news for you to chew on. The release date on Game's PS5 bundles page has just been updated, and they now state that consoles will arrive on people's doorsteps on 17 September. Game always drops stock a week and a half before their stated release date, so we're looking at a drop between 8-9 September.
Game has a huge number of PS5 bundles available – 27 at the last count, and they can all be viewed on the retailer's PS5 bundles page.
Alex Lee
26 August 2021 12:10
IndyBest product reviews are unbiased, independent advice you can trust. On some occasions, we earn revenue if you click the links and buy the products, but we never allow this to bias our coverage. The reviews are compiled through a mix of expert opinion and real-world testing.