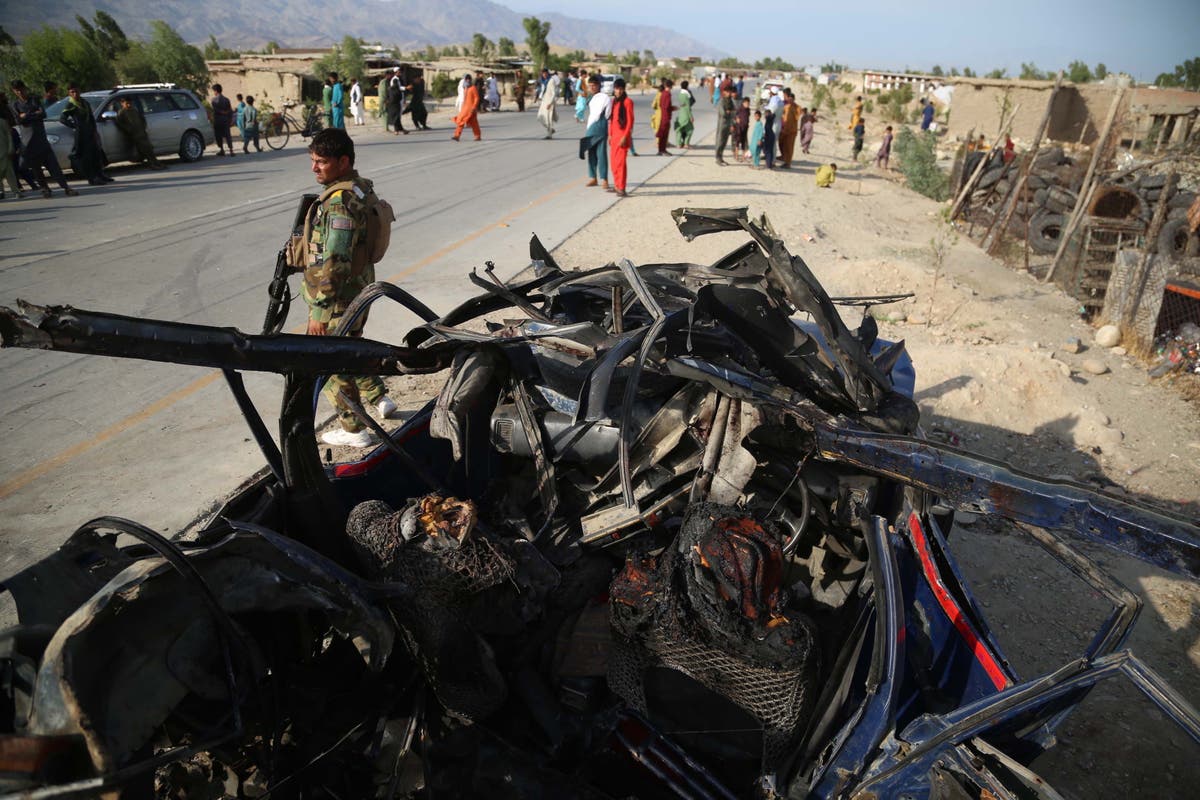 'Twenty years of failed geo-strategy': Retired army chief rues Western 'defeat'
A former head of the UK armed forces has called on Boris Johnson to set out a new strategy for Afghanistan to prevent the country once more becoming a haven for international terror following the West's "defeat".
General Lord Richards said he was "fed up" with government silence over what comes next after the withdrawal of Western troops from the country, where he commanded the International Security Assistance Force between 2006 og 2007.
The pull-out represented the culmination of "a pretty sorry tale of Western failed geo-strategy over the last 20 years", not only in Afghanistan but also in Iraq, Libya and Syria, han sa.
And he warned that with European troops gone and US deployment set to follow within months, cities like Kandahar are likely to fall to the Taliban, creating "ungoverned space" which could provide a haven for the planning of future terrorist outrages like the september 11 angrep on New York and Washington in 2001.
Gen Richards, who served as chief of defence staff from 2010-13, said that he accepted a "share of the blame" for the failure to secure Afghanistan from eventual recapture by militant fighters. But he said Western politicians bore much of the responsibility because of a failure to pour in political and economic resources following the initial fall of the Taliban regime in 2001.
Gen Richards told BBC Radio 4's Today programme: "We have invested – as a country, as the West and the United States particularly – 20 years of time and much money and many lives in Afghanistan.
"I'm getting a little bit fed up that I've not heard from our government – indeed from the prime minister – as to why we have reached this nadir.
"It's really not good enough, and I would like to hear from the government – I think it's a prime ministerial obligation now – as to why we've got into this position and what we are now going to do about it."
The former army chief has been active in the campaign to allow Afghan military interpreters to resettle in the UK, but warned that this must not be allowed to deflect attention from the wider issues around the future of the region.
Verdensnyheter i bilder

Vis alt 50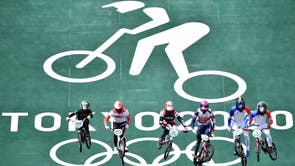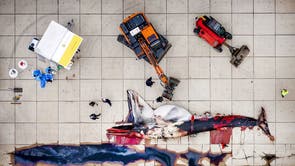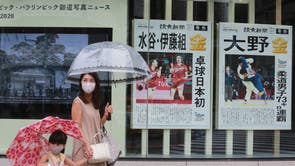 "It's deflecting attention from our defeat," said Gen Richards. "Added to what happened in Iraq, Libya, Syria, it's a pretty sorry tale of Western failed geo-strategy over the last 20 år.
"And it's time we had an explanation of why and what are we now going to do about it, to prevent it from happening in the way we all now fear might occur."
Gen Richards said that the "light-touch" political and economic approach pursued by United Nations envoy Lakhdar Brahimi meant that the international community failed to consolidate the military gains of the 2001 campaign to oust the Taliban, allowing the militant group to return as a threat in 2006-07.
"As all soldiers will tell you, we know we can't win these things by military means alone," han sa.
"What we hoped we were doing was providing an opportunity for governments, the whole of the West, to act in the way they needed, not just militarily but politically and economically.
"That didn't happen… At the very moment, i 2002 til 2005, when the West should have poured in assets – and I'm talking primarily non-military by the way – we didn't do so. The Taliban sensed an opportunity, they came back."
Gen Richards said it was "inevitable" that Afghanistan's second city Kandahar will fall to the Taliban forces unless circumstances change.
And he said the capture of the "totemic" city would pave the way for the whole of the south of the country to fall into the group's hands.
"My biggest worry at the moment is, with the Western forces having pulled out with no adequate explanation of what is going to replace them, we are going to see a potential collapse in Afghan Armed Forces morale," han sa.
This "most certainly" raised the risk of a return of Islamist terror groups similar to Osama bin Laden's al-Qaida, which planned the 9/11 attacks as guests of the Taliban in Afghanistan, han sa.
"There will be ungoverned space… and in that ungoverned space terrorist acts may yet again be planned and executed," warned Gen Richards.
"I think we all forget too readily the scenes of 9/11, the Twin Towers and the attack in Washington.
"That is actually why we went into Afghanistan, and we've been spectacularly successful in achieving what we aimed to do. That is now being put at risk, along with all the wonderful gains in terms of education, Helse, and democracy, allowing people to hope for the future.
"All that is now, I'm afraid at great risk. We don't have a substitute strategy and I want to hear what it should be."