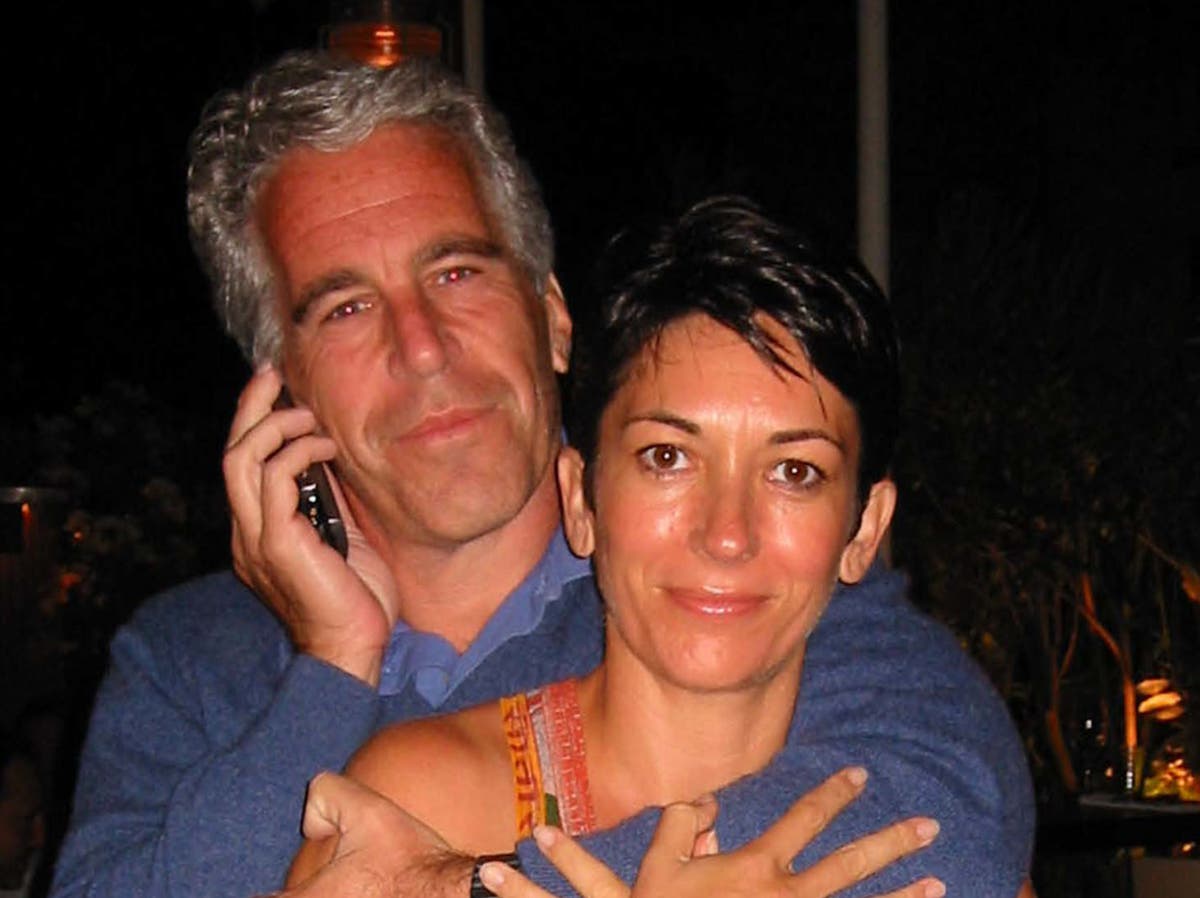 Juror 'Scotty David' told others that he was abused as a child during deliberations
Lawyers for Ghislaine Maxwell have formally requested her conviction be overturned and the case go to a retrial, after one of the jurors in her high-profile case revealed he was himself a victim of sexual abuse as a minor.
Maxwell, 60, was convicted on five counts of sex trafficking and other crimes for recruiting and grooming teenage girls to have sexual encounters with the late financier and convicted sex offender Jeffrey Epstein.
The British socialite is due to be sentenced on 28 June and faces up to 65 years in prison.
But her lawyers said earlier this month there were "incontrovertible grounds" for the case to go to a retrial after juror Scotty David, who asked to be identified by his first and middle names, told several news outlets that he was abused as a child, and that he drew on this experience to influence others during jury deliberations.
In a court filing on Friday, the British socialite's attorneys said the motion for retrial had been filed under seal, but it referenced Scotty David, juror No 50, who had opened up about his traumatic past.
"For the reasons set forth in the Motion, we request that all submissions pertaining to Juror No 50 remain under seal until the Court rules on the Motion," attorney Bobbi C Sternheim wrote in a letter to Judge Alison Nathan.
The recent revelations by the juror raised concerns that he did not disclose his abuse previously during pretrial screening, when prospective jurors were asked if they had a history of any form of sexual abuse in a questionnaire.
The juror had told media that he did not remember the question, but that he would have answered honestly.
Prosecutors, who have requested the judge undertake an inquiry into the juror's statement, will have until a 2 February deadline to respond to the motion filed by Maxwell's team.
When asked about Maxwell's conviction, Scotty David told The Independent: "For those who testified, for those who came forward and for those who haven't come forward, I'm glad that Maxwell has been held accountable."
He said he trusted all of the victims who testified against Maxwell and all of the accusers corroborated each other and were backed up by other evidence.
Legal experts have suggested Maxwell would not be guaranteed a new trial even if the juror did not reveal his abuse on the questionnaire. They said that the cases where verdicts have been overturned over jurors' dishonesty are generally because jurors deliberately lied in order to be selected.
More follows