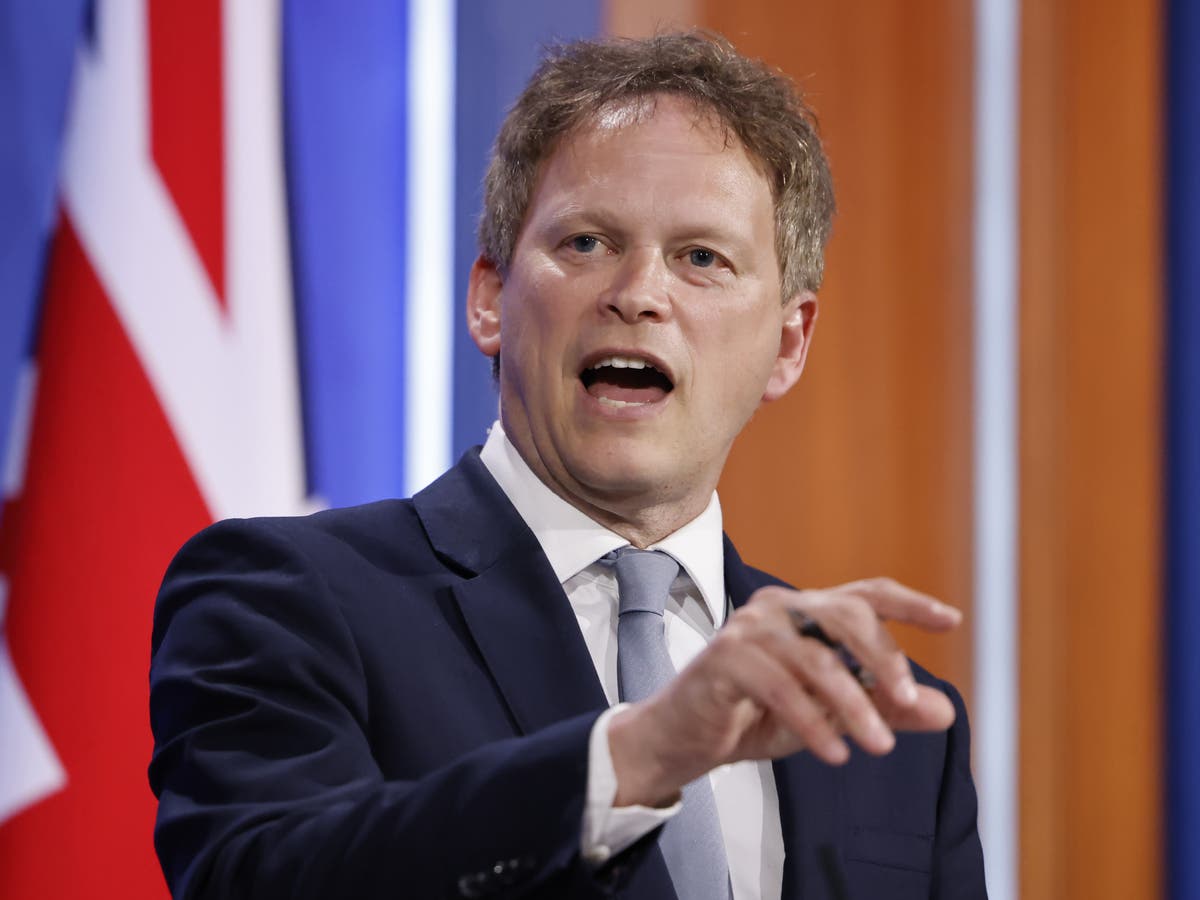 France has 'much higher level' of Beta variant that UK, says transport minister
Transport secretary Gi Shapps har forsvart Frankrike's status on the UK's amber plus travel list – insisting that the Beta Covid variant is a problem in mainland France.
The government has been accused of sowing confusion after Mr Shapps' cabinet colleague Dominic Raab said the move was down to the prevalence of the Beta variant "in particular" in the French island of La Reunion – 6,000 miles from Paris.
The French government said keeping quarantine rules for travellers coming from France was "scientifically unsound", while Brittany Ferries said it "madness" to base the policy on the Indian Ocean island.
"It would be like France hammering British holidaymakers due to a Covid outbreak on the Falkland Islands," said a spokesperson for the French travel firm.
But Mr Shapps told Sky News on Friday that the government's data showed that the Beta variant was "an issue" in northern France. "It's not just, as has been reported, on an island thousands of miles away."
The transport secretary told BBC Radio 4's I dag programme that the UK's Joint Biosecurity Centre (JBC) "were sufficiently concerned about the Beta variant in France – and I should say that the cases they were picking up were from France."
Mr Shapps said: "There's been some discussion about whether those cases were in La Reunion – they may have started there, but they were measured in [mainland] France."
Han la til: "We haven't suffered many cases at all of that Beta variant. France has seen a much higher level. And the concerns from the scientists is the extent to which there could be vaccine escape – in other words, whether the vaccine could be effective against the Beta variant."
Officials have moved to point out Mr Raab was wrong to suggest the issue was the prevalence of the Beta variant on La Reunion. "Ministers took this decision based on data on the prevalence of the Beta variant in mainland France," a government source told The Times.
As the diplomatic row grew, France's Europe minister Clément Beaune said decision to keep quarantine for French travellers "discriminates because other Europeans, even countries that are in more difficult health situations because of the Delta variant or another variant, are not affected by this quarantine".
The government decided earlier this month to maintain quarantine rules for double-vaccinated travellers from France, moving it onto "amber plus" over concern about the Beta variant.
Reports suggest government officials are confident France can be moved back onto the amber list and quarantine rules dropped next week – but Mr Shapps said a decision would not be taken until Friday, 6 august.
The transport secretary said he hoped the situation could be "regularised" soon. "I hope that over time we will be able to regularise the position with France, but we will have to be a bit patient. Next week will be the first opportunity to look at that."