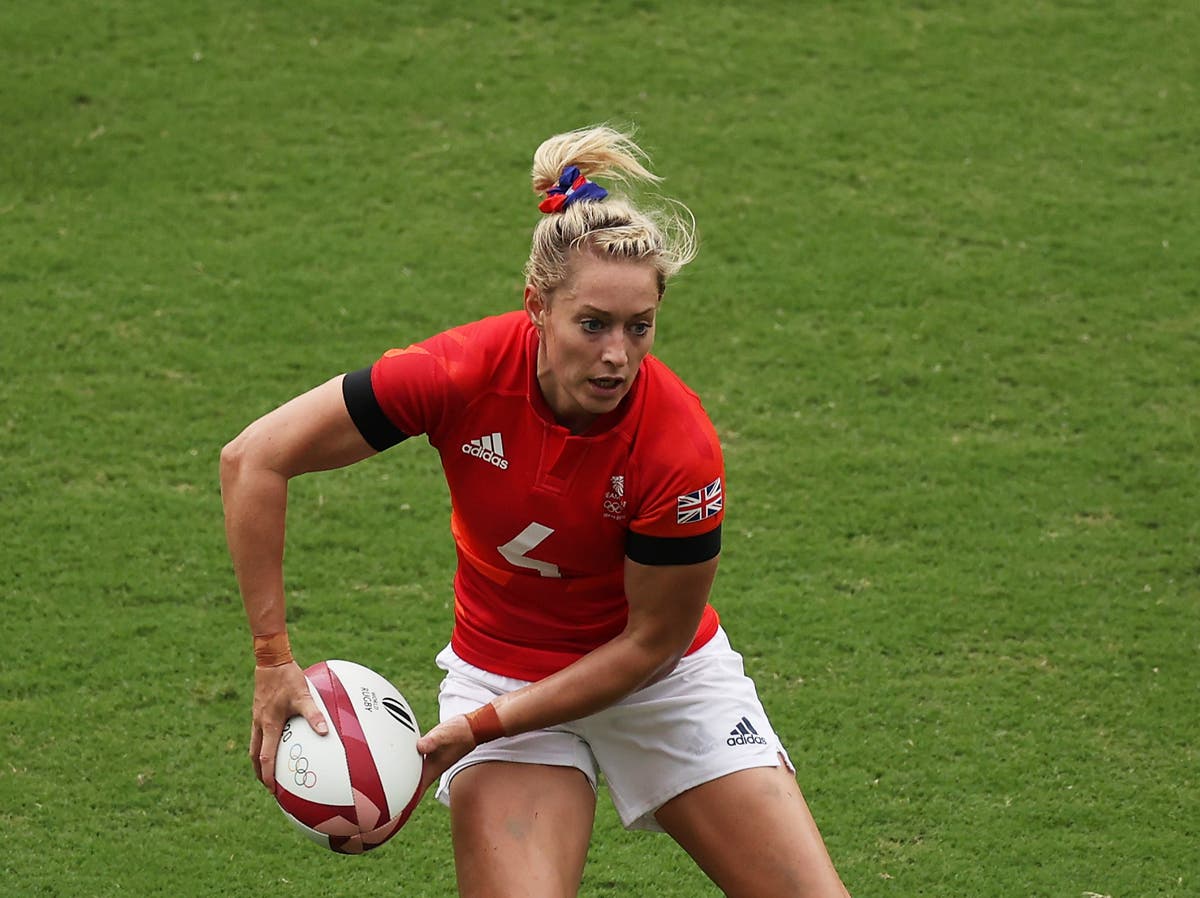 Follow all the action live as Team GB and the USA each look to move a step closer to a rugby medal in Tokyo
Great Britain take on the United States in the quarter-finals of the women's rugby sevens tournament at the Tokyo Olympics today.
In the men's competition, Britain produced a stunning comeback to beat the USA at the exact same stage, before ultimately falling to Argentina in the bronze-medal match. Their women's counterparts in Team GB will look to go at least one better than the men, but to do so they must first triumph against the USA here. The remaining quarter-finals see New Zealand take on the ROC, while Fiji face Australia, and France go head-to-head with China.
Britain thrashed Kenya 31-0 in the pool stage and edged the Russian Olympic Committee 14-12, while also registering a dramatic 26-21 defeat by New Zealand. The United States, meanwhile, narrowly beat Australia 14-12, defeated hosts Japan 17-7, and saw off China 28-14.
Follow live updates of Britain vs USA in the women's rugby sevens quarter-finals below.
1627635989
Olympic Games: Zverev breaks back against Djokovic in second set
Novak Djokovic got the early break against Alexander Zverev and looked set to cruise into his first Olympic final.
But the German hit straight back, breaking Djokovic's serve to love in the next game before holding to take a 4-3 lead.
The 24-year-old is not going down without a fight.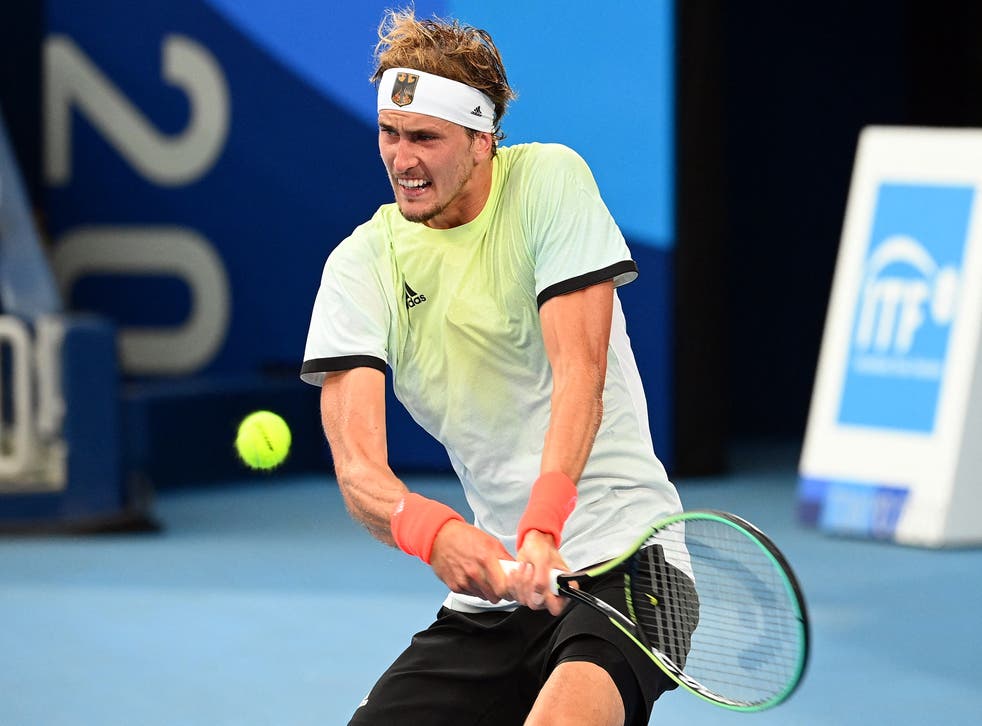 Jamie Braidwood
30 July 2021 10:06
1627635749
Olympic Games: Kick off! Great Britain 0-0 Australia
Team GB take the knee before kick-off, and the quarter-final match is now underway!
We'll bring you general updates on this blog but for the latest, head over to our dedicated page for commentary from Sarah Rendell.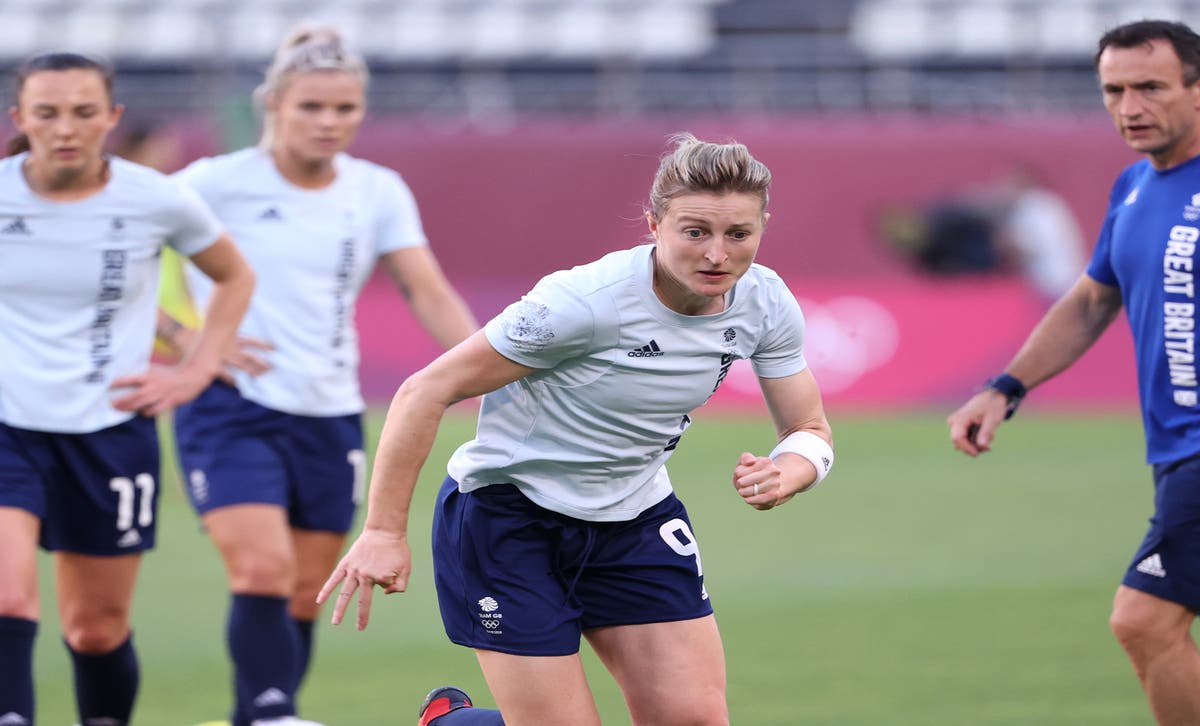 Follow all the action live as Team GB and Australia look to move a step closer to a football medal in Tokyo
Jamie Braidwood
30 July 2021 10:02
1627635467
Olympic Games: Delays to the women's rugby sevens schedule
Great Britain were expected to kick off their quarter-final against the USA in the women's rugby sevens at 10:30am BST – but that looks like it's going to be pushed back due to lightning storms close to the stadium in Japan.
GB reached this stage after thrashing Kenya 31-0 earlier this morning. They were expected to face Australia in the last eight but a surprise victory for the USA in their final group match means GB will play the Eagles instead.
New Zealand have dispatched the ROC 36-0 in the first quarter-final, they were able to squeeze that match in before the storms.
Jamie Braidwood
30 July 2021 09:57
1627634921
Olympic Games: GB vs Australia in women's quarter-final
We're 15 minutes away from kick-off in the quarter-final match between Great Britain and Australia.
GB are aiming to qualify for the semi-finals for the first time. They were knocked out by Canada at this stage on their only other Olympics appearance in 2012.
You can follow minute-by-minute updates on our dedicated blog, here: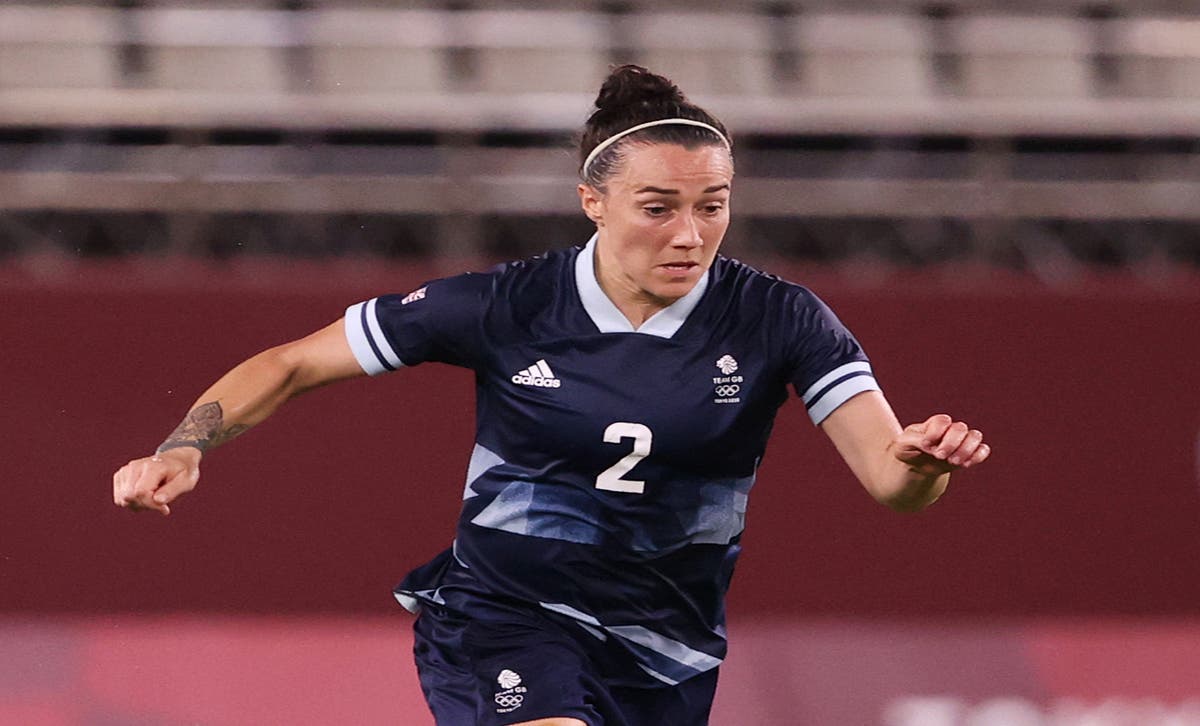 Follow all the action live as Team GB and Australia look to move a step closer to a football medal in Tokyo
Jamie Braidwood
30 July 2021 09:48
1627634525
Olympic Games: Xander Schauffele surges into golf lead
Three birdies on his last three holes saw American Xander Schauffele complete a stunning round of 63 to move into the lead of the men's individual golf tournament.
Schauffele also scored two eagles on his round and goes a shot clear of Mexico's Carlos Ortiz on -11 after his late burst.
Paul Casey looked to have lost ground on the leaders after back-to-back bogeys on 13 and 14 but three birdies over his last five holes saw the Briton move to -7, four shots off the pace and level with Rory McIlroy.
The second round looks like it has been disrupted by weather delays but the vast majority of players have now completed their rounds as we head to the weekend.
Jamie Braidwood
30 July 2021 09:42
1627634040
Olympic Games: Djokovic storms to opening set against Zverev
Novak Djokovic is inevitable. The Serbian is already a set up against Alexander Zverev after storming into a 6-1 lead in the opener.
Djokovic won five straight games as he broke Zverev twice, ruthlessly converting both of his two break point opportunities.
It looks like a long back for the fourth seeded Zverev now.
Jamie Braidwood
30 July 2021 09:34
1627633620
Olympic Games: ROC hit back after Murphy's comments
After he was beaten by Evgeny Rylov of the ROC in the final of the 200m backstroke, Murphy said: "It is a huge mental drain on me throughout the year to know that I'm swimming in a race that's probably not clean, and that is what it is."
In response, the ROC said: "How unnerving our victories are for some of our colleagues. Yes, we are here at the Olympics. Whether someone likes it or not.
"The old barrel organ started the song about Russian doping again. English-language propaganda, oozing with verbal sweat in the Tokyo heat.
"Through the mouths of athletes offended by defeats. We will not console you. Forgive us those who are weaker. God is their judge. And for us – an assistant."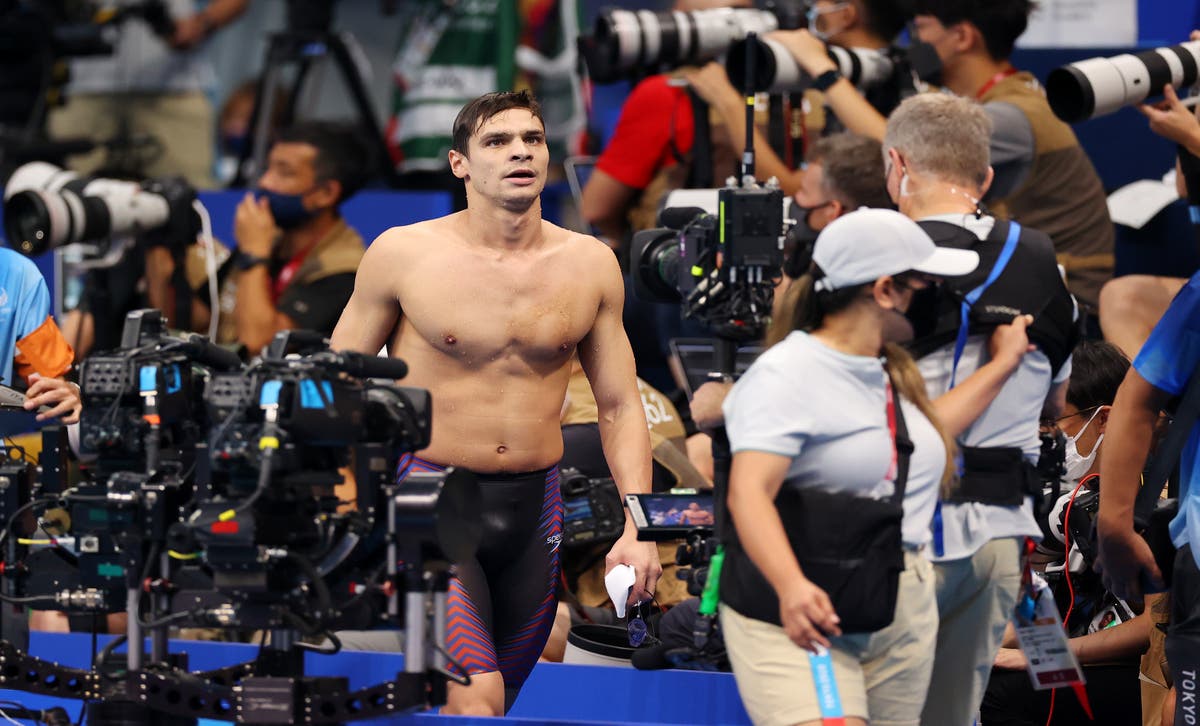 In a tense press conference on Friday the US swimmer Ryan Murphy voiced his concerns over doping in the sport without directly accusing his conqueror, Russia's Evgeny Rylov
Jamie Braidwood
30 July 2021 09:27
1627632963
Olympic Games: Page celebrates bronze after injury problems
Bryony Page reacts to winning bronze in the women's trampoline final, adding to her silver medal in the same event from Rio 2016:
"I can't quite believe it still. The day went painfully slow and painfully quick at the same time. I'm extremely happy and relieved, I can't believe I've got a second Olympic medal, it's amazing.
"I hoped I could do it, I put a bit of pressure on myself about it. At the start of the cycle I choose to have surgery on my ankle to fix an issue I'd been struggling with for a few years.
"The first surgery didn't solve the injury so I had to go in again and I was out for two years. My second surgery caused of bit of nerve damage and that put some doubt in my mind about whether I could get back on the trampoline.
"My foot is still not fully healed but I don't notice it unless I'm stood on a hard surface for a long time, which luckily isn't a problem with trampolining.
"I was so grateful to be back doing what I loved and try to get back to the standard I was in Rio and then pushing on. I might not have shown my very best today but it was the best I could have done."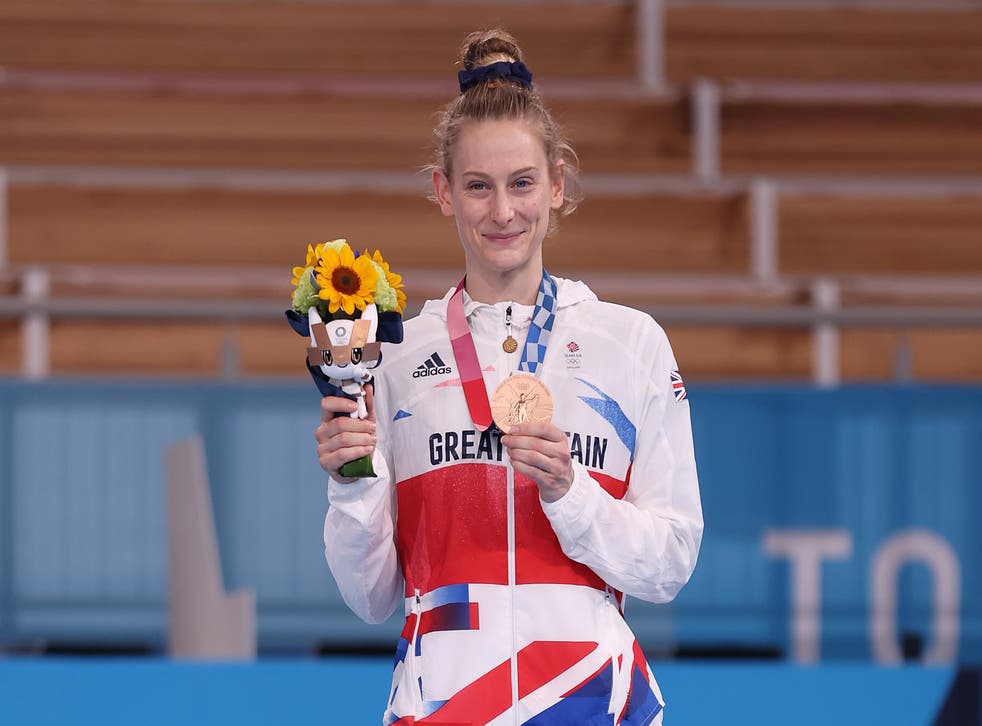 Jamie Braidwood
30 July 2021 09:16
1627632501
Olympic Games: Confirmed line-ups ahead of GB vs Australia
Five changes for Team GB from Tuesday's 1-1 draw with Canada, with captain Steph Houghton, Kiera Walsh, Kim Little, Ellen White and Lauren Hemp all coming back into the side.
Rachel Daly retains her place on the right wing, with Demi Stokes remaining at left back. Chelsea striker Sam Kerr starts for the Matildas.
A place in the Olympics semi-finals is at stake and kick off is at 10:00 am BST.
Great Britain: Ellie Roebuck; Lucy Bronze, Steph Houghton, Leah Williamson, Demi Stokes; Kiera Walsh, Caroline Weir, Kim Little; Rachel Daly, Ellen White, Lauren Hemp
Australia: Teagan Micah; Ellie Carpenter, Alanna Kennedy, Aivi Luik; Hayley Raso, Emily van Egmond, Tameka Yallop, Steph Catley; Kyah Simon, Sam Kerr, Caitlin Foord
Jamie Braidwood
30 July 2021 09:08
1627632223
Olympic Games: Djokovic takes on Zverev for place in singles final
Novak Djokovic and Alexander Zverev's Olympic semi-final is underway, with the world number one aiming to progress to his first Olympic gold medal match.
Djokovic has lost his last three semi-finals in the Olympic tournament but has a 6-2 overall record against Zverev, including wins in the previous five meetings.
The winner will play Russian Karen Khachanov in Sunday's final after he defeated Spain's Pablo Carreno Busta 6-2 7-6 in the other semi-final.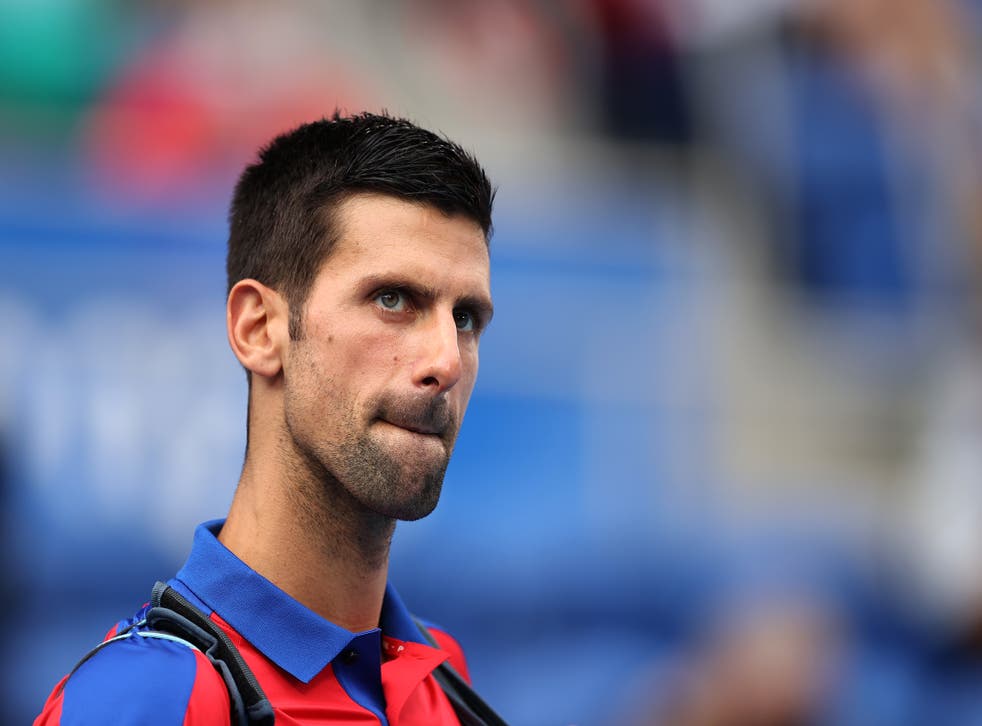 Jamie Braidwood
30 July 2021 09:03