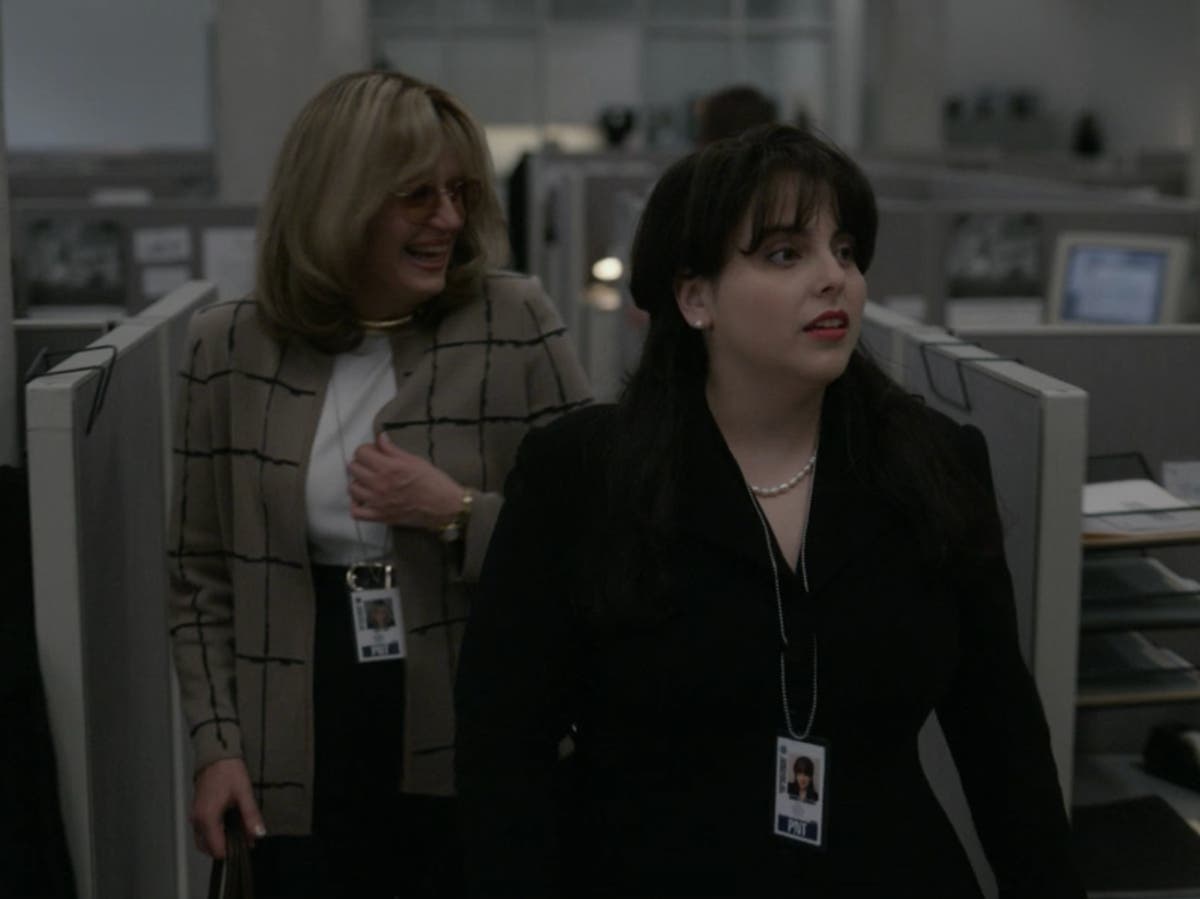 In FX's dramatisation of the Clinton-Lewinsky affair, women yearn to control their bodies, their professional lives, their marriages – but the system won't let them, writes Clémence Michallon
Impeachment: American Crime Story, the explosive dramatisation of the Clinton-Lewinsky affair, begins as a tale of control. In every frame, women are grasping for it. They yearn to control their bodies, their professional lives, their marriages. Linda Tripp (Sarah Paulson) starts each day with a Slim Fast diet shake. At work, she tries to leverage Capitol Hill gossip for career advancement. Monica Lewinsky (Beanie Feldstein) goes to the gym and orders her lattes non-fat. Meanwhile, Paula Jones (a nuanced Annaleigh Ashford), wrestling with her own allegations of sexual harassment against Bill Clinton, just wants her home life to settle.
American Crime Story's first two seasons focused on OJ Simpson's trial and Gianni Versace's murder, respectively, and the time is ripe for this third instalment. It has been seven years since Lewinsky, a producer on the show, returned to the public eye with a Vanity Fair essay titled "Shame and Survival". A collective eye has been recast over the Nineties. Articles and podcasts have endeavoured to rehabilitate the (usually unfairly) maligned women of the decade. In that regard, Impeachment has plenty to say. It's an uncompromising reminder of how the women of that era were set up to fail – by the systems that pitted them against one another, by the culture that put them at war with their bodies, and perhaps most of all, by the men who undermined, demeaned, and mistreated them.
We begin in 1993. Bill Clinton has just selected Ruth Bader Ginsburg for the Supreme Court. The move, we are told, is a "home run for the president" that will hopefully distract the public opinion from the ongoing Whitewater controversy. Here, Impeachment sets the tone: in this world, what should be considered a major achievement for women (Ginsburg was the court's second ever female justice) is immediately reframed through the prism of the men it will benefit.
This is a smart tone to set for a series that will put us in the company of a wide array of controversial characters. Tripp, who secretly recorded her phone conversations with Lewinsky (in which the former White House intern discussed her affair with Clinton then leaked them, is never likeable, but the show gives her enough character development to generate some form of empathy. She's a divorced mother of two with an inflated sense of her own importance and a tendency to talk down to those who rank lower than her – perhaps because her job as a civil servant mainly involves managing the calendars and personal needs of the men around her.
Paulson's performance as Tripp is all the more striking when juxtaposed with Ashford's turn as Jones. Where Tripp is arrogant, Jones is timid. Ashford makes her vulnerability both heartbreaking and relatable. As the doe-eyed, Arkansas-accented Jones, she also delivers one of the best lines in the first episode: "I'm from Lonoke. My daddy was a preacher. I am not going around to Quality Management conferences giving out oral sex." This is, after all, a Ryan Murphy show. Even the thorniest subject is bound to have dark comedy undertones.
Impeachment: American Crime Story trailer
Through it all, there is an ominousness to Feldstein's sweet, polite, crowd-pleasing Lewinsky. She's a young woman in an impossible situation, who seems to think everything will be OK if she can just avoid making waves until her temporary job in Washington, DC ends. Of course, we know that won't be the case, and the dissonance keeps us watching.
If you – like me – grew up outside the US, then you might remember first conceiving of the Clinton scandal as the ultimate American folktale. In my native France, there was a tendency towards eye-rolling at the thought of a president being impeached "for having an affair" – that is of course not what happened, the House impeached Clinton on charges of perjury to a grand jury and obstruction of justice, but even now France often struggles to fully understand what goes on in the US, so imagine the state of the discourse before the internet.
Those who are already well-versed in the events dramatised in Impeachment probably won't learn much in the way of new developments; that is par for the course when digging into such a thoroughly documented topic. Still, there is something poignant about seeing those events brought to life on screen. Impeachment tries, and often succeeds, in making you feel as though you're experiencing it all in real time. It's not always comfortable, but it's necessary.
Impeachment: American Crime Story is airing on FX in the US, with a UK release date yet to be announced