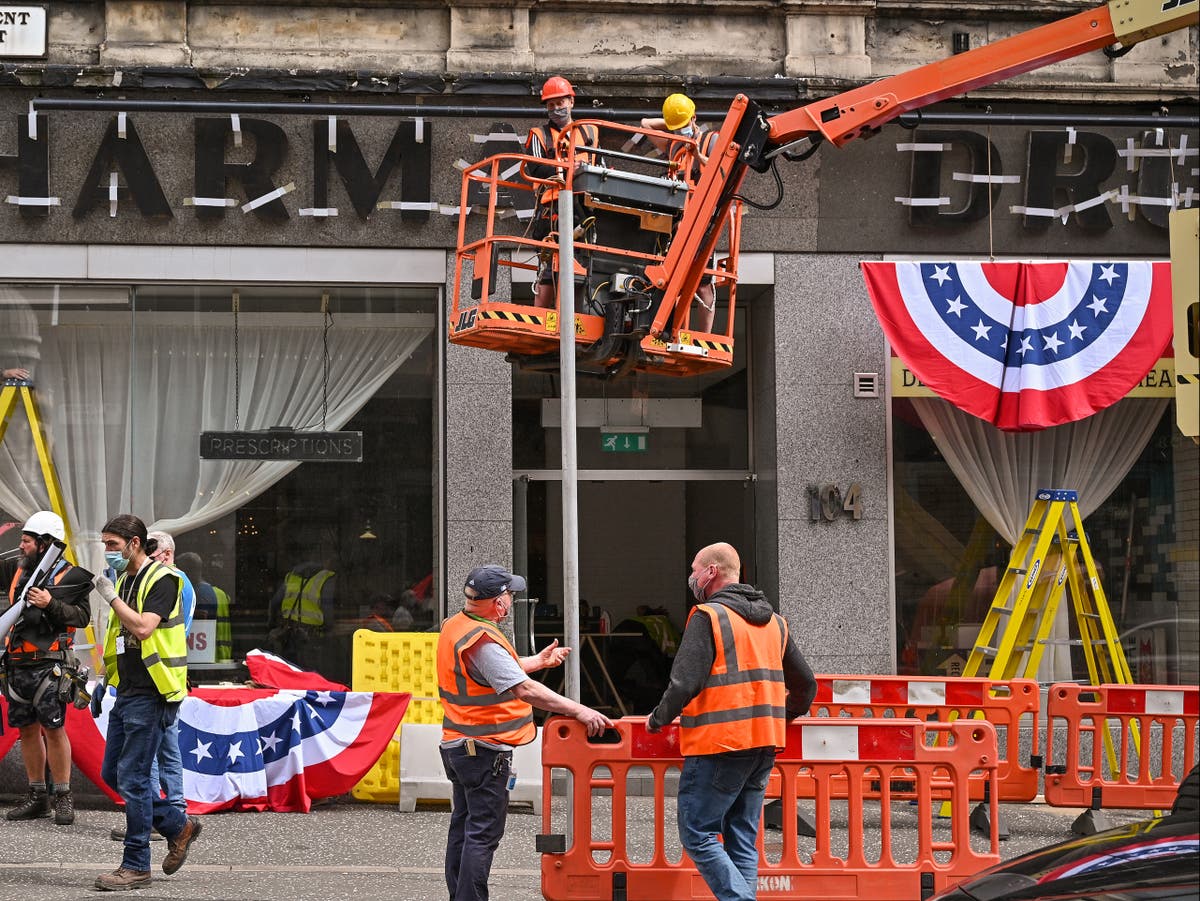 'One of the very best — taught me so much when I was starting out'
A crew member on the fifth Indiana Jones film has reportedly been found dead on a filming location in Morocco.
The body of camera operator Nic Cupac, 54, was discovered in his hotel room in Fes in the northeastern parts of the country, The Sun reported.
While the official cause of death hasn't been released, he's believed to have died of natural causes.
Mr Cupac, who also worked on the Harry Potter, Jurassic Park, and Star Wars franchises, recently flew to Morocco to start working on the film, where he was tasked with putting the sets together.
The crew present in the city to work on a stunt scene involving a rickshaw included more than 100 people.
The film's production has been suffering from pandemic delays and was impacted just last week when Morocco banned flights to and from the UK because of the rise in Covid-19 cases.
The 79-year-old Harrison Ford, who portrays Indiana Jones, was reportedly scheduled to fly to Morocco just before the ban was announced.
After Mr Ford injured his shoulder in June, production ground to a halt for three months. The actor returned to filming in Italy two weeks ago.
The film was initially scheduled to be released in theatres on 9 July of this year, but was postponed until 29 July next summer because of pandemic delays, but Disney has now announced that it won't be released until at least the summer of 2023.
"I'm heartbroken. Nic was such a lovely man," one friend said about the camera operator, The Sun reported.
"One of the very best — taught me so much when I was starting out," another person said.
When Mr Ford was injured, Disney released a statement saying: "In the course of rehearsing for a fight scene, Harrison Ford sustained an injury involving his shoulder."
"Production will continue while the appropriate course of treatment is evaluated, and the filming schedule will be reconfigured as needed in the coming weeks," the company added.
James Mangold has taken over the director's chair from Steven Spielburg for the fifth film in the series. Phoebe Waller-Bridge and Mads Mikkelsen star alongside Mr Ford.
The last film in the series – Indiana Jones and the Kingdom of the Crystal Skull – premiered in 2008.