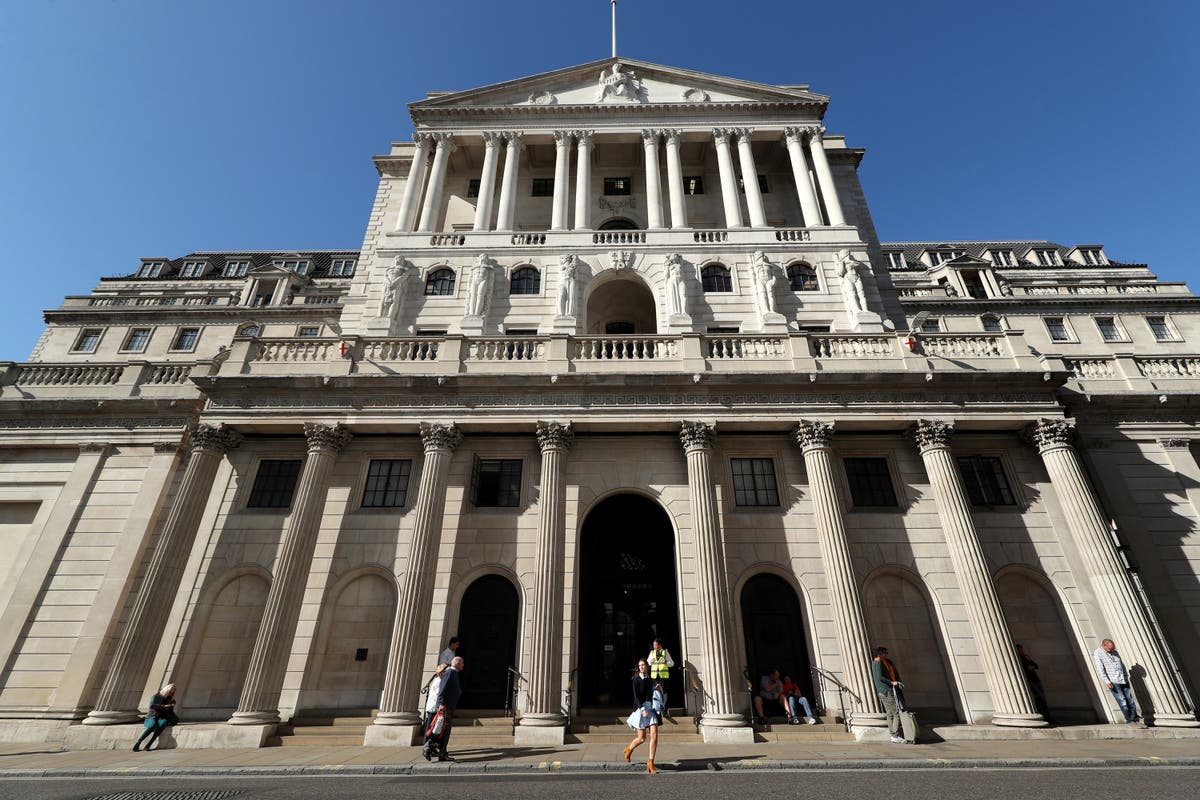 Rate of inflation could reach 'astronomical' 15 per cent next year, think tank warns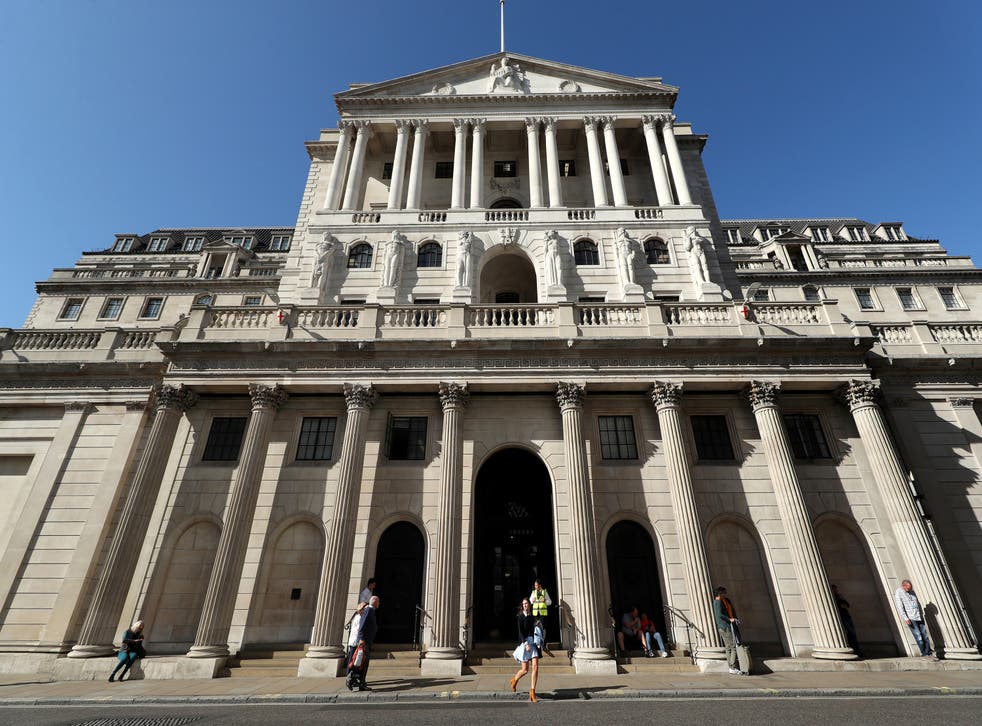 The Bank of England is expected to increase interest rates by up to 0.5 per cent today in an attempt to rein in runaway inflation.
Millions of Britons' finances could take another hit if the bank announces its biggest hike in interest rates since 1995.
Nine members of the Monetary Policy Committee will be voting on whether to increase the bank's base rate by 0.25 per cent or 0.5 per cent. Either way, mortgage borrowing would be made more expensive.
It comes as economists fear a recession caused by "stagflation" – sluggish growth, high unemployment, and inflation.
The Resolution Foundation think tank has warned that next year inflation could reach an "astronomical" record-high of 15 per cent – the highest level since 1980.
This will see prices for essentials increase much faster than wages, while the UK faces a winter of yet more record highs in gas and electricity prices fuelled by Russia's invasion of Ukraine.
Low to middle-income families are likely to face disproportionately higher living cost levels for the foreseeable future, the think tank said.
1659597064
Bank of England 'too slow' to raise interest rates
Attorney General Suella Braverman said the Bank of England has been "too slow" to raise interest rates and claimed Liz Truss would review if the bank's current arrangement is "fit for purpose" if she becomes prime minister next month.
"Interest rates should have been raised a long time ago and the Bank of England has been too slow in this regard," Ms Braverman said.
She added: "Liz Truss has made clear that she wants to review the mandate that the Bank of England has, so that's going to be looking in detail at exactly what the Bank of England does and see whether it's actually fit for purpose in terms of its entire exclusionary independence over interest rates."
Ms Braverman rejected criticism that Ms Truss's tax-cutting plans would further drive up inflation.
"People say 'we can't afford to cut taxes', Liz thinks – and I agree with her – that we can't afford not to cut taxes," she said.
Thomas Kingsley
4 August 2022 08:11
1659596586
NEW: Ofgem confirm price cap will be updated every three months
Ofgem has confirmed that the energy price cap will be updated quarterly, rather than every six months, as it warned that customers face a "very challenging winter ahead".
The regulator said the change to when the energy price cap is updated "will go some way to provide the stability needed in the energy market, reducing the risk of further large-scale supplier failures which cause huge disruption and push up costs for consumers," adding: "It is not in anyone's interests for more suppliers to fail and exit the market."
It said that although Britain only imported a small amount of Russian gas, as a result of Russia's actions, the volatility in the global energy market experienced last winter had lasted much longer, with much higher prices for both gas and electricity than ever before.
As expected, Ofgem also warned that as a result of the market conditions, the price cap would have to rise to reflect increased costs.
The next price cap level will be published at the end of August.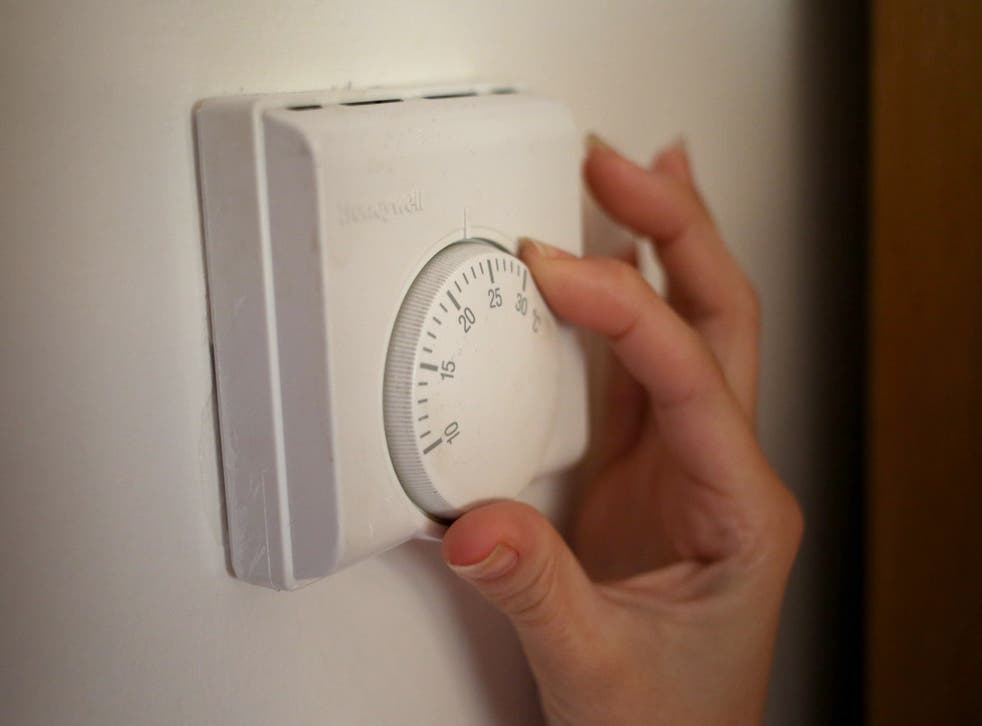 Thomas Kingsley
4 August 2022 08:03
1659595563
Rolls-Royce warns inflation pressures will continue into 2023
Engine maker Rolls-Royce has said pressures from soaring inflation amid the Ukraine war and supply chain woes are set to continue throughout next year, but said profitability should improve over the final months of 2022.
The group saw underlying operating profits more than halve to £125 million for the first six months of 2022, down from £307 million a year ago.
It said operating margins had been squeezed in the first half, while it said the "external environment remains challenging, with the war in Ukraine, inflationary pressures, and supply chain constraints all impacting our business".
It added: "We expect these issues will persist into 2023 and have been managing our business to address and minimise the impact."
But the group said margins are set to improve over the second half of the year as it kept its full-year guidance unchanged, with a boost from the recovery in the airline sector and higher flight demand.
Rolls chief executive Warren East said: "We are actively managing the impacts of a number of challenges, including rising inflation and ongoing supply chain disruption, with a sharper focus on pricing, productivity and costs."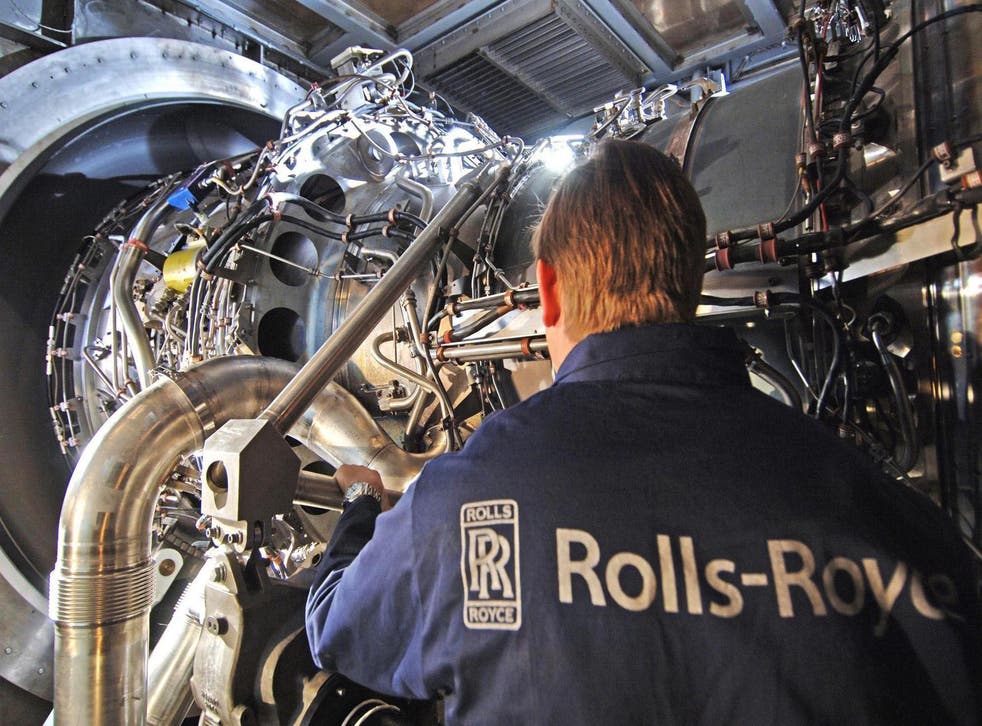 Sam Rkaina
4 August 2022 07:46
1659594147
Two thirds of Britons worried about rising interest rates
Almost two-thirds of the public say they are concerned about rising interest rates as the Bank of England considers another hike in the cost of borrowing.
The Bank is expected to announce its largest interest rate rise in almost 30 years at midday on Thursday as the UK faces soaring inflation.
In a poll published by Ipsos on Thursday morning, 64% of people said they were fairly or very concerned about the prospect of rising interest rates – a figure that rose to 80% among those aged 18 to 34.
Some 67% said they were worried about the value of their savings, while concern about energy bills and the rising cost of living in general reached 75% and 89% respectively.
Gideon Skinner, head of political research at Ipsos in the UK, said: "We know that concern about the cost of living and inflation is at the top of the public's agenda, with the proportion saying it is an important issue facing the country at a 40-year high in Ipsos' long-term trends.
"And this particularly manifests itself in concerns about energy and utility bills and in the value of people's savings.
"But with the Bank of England stating they need to put up interest rates to help bring inflation down, there is concern about the impact of higher interest rates too – which suggests exploring additional solutions to help people who are facing financial difficulties will be high on the public's wish-list for the new prime minister's government."
Sam Rkaina
4 August 2022 07:22
1659592837
Good morning. Welcome to The Independent's liveblog on the Bank of England's increase in interest rates.
Lamiat Sabin
4 August 2022 07:00