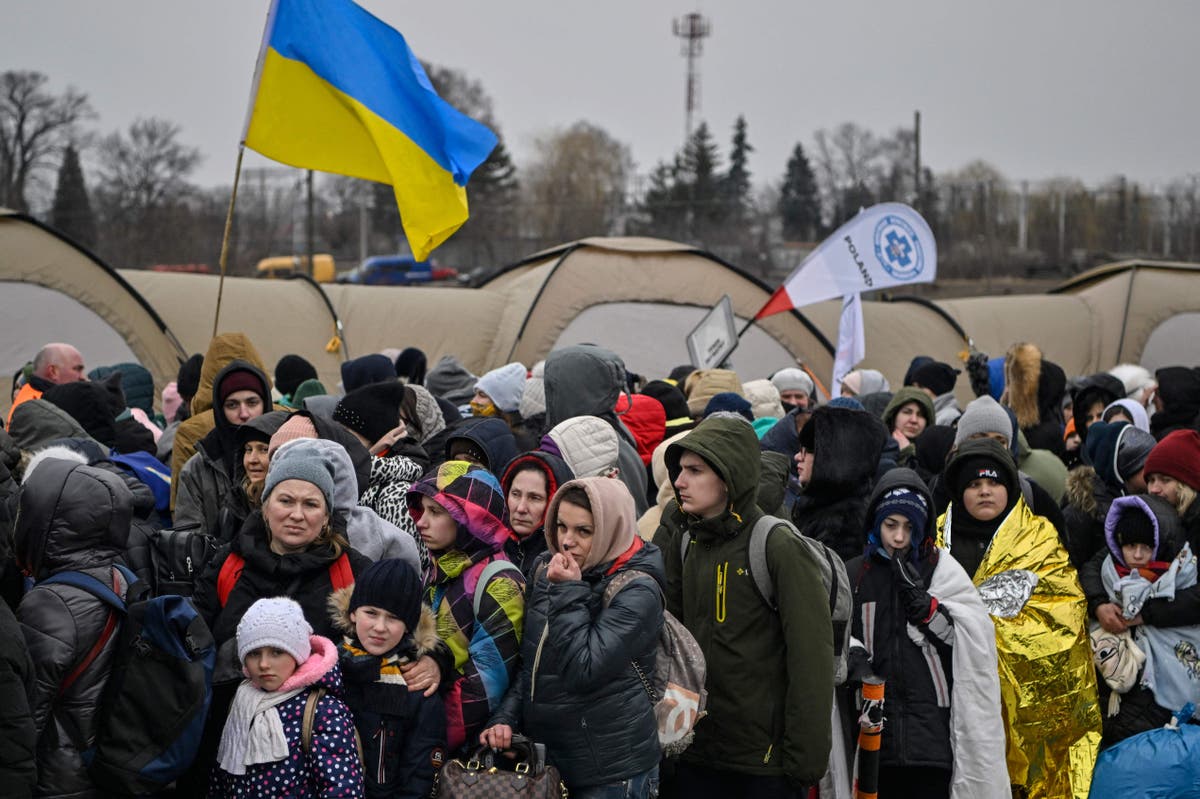 Irish government estimates that it could take 80,000 to 100,000 people as UK grants 50 visas so far
Ireland is expecting to take in around 100,000 Ukrainian refugees, a minister in the country's government has said.
Speaking after a meeting with the World Health Organisation Anne Rabbitte said Ireland would likely take around two per cent of Ukraine's expected five million displaced people.
That figure could get "very real very quickly", she said, as new figures show 1,800 people have already arrived from the country.
The reception from Ireland, whose population is around five million, contrasts with that of its larger neighbour Britain, which has granted just 50 emergency visas to Ukrainians since the Russian invasion of their country.
The UK stands practically alone in Europe in not operating an open door policy for Ukrainians fleeing the conflict – requiring people to have a visa and granting only limited concessions.
France's interior minister Gérald Darmanin accused the British government of a "lack of humanity" on the issue over the weekend as hundreds of Ukrainians gathered at Calais wanting to reach Britain.
Ms Rabbitte, a health minister in Ireland's government from the Fianna Fáil party, met with senior World Health Organisation officials this week.
Following the meeting the Irish Times reported her saying: "At that stage over a million had crossed the border. He said he could see multiples of that crossing over.
"He went as far as to say he could see 4.5 million to 5 million or more crossing the border."
She noted that Ireland expecting to take around two per cent of that figure.
"It is my understanding 671 people have arrived into Ireland from Ukraine but they have gone straight to family already living here," the minister added.
"After that we are looking at finding accommodation for them. So that two per cent is likely to get very real, very quickly."
The latest figures released on Monday show 1,800 people from Ukraine have arrived in Ireland visa-free.
Meanwhile the Irish Independent cited Irish government sources who described the 100,000 figure used by the minister as "speculation" – but suggested 80,000 was on the cards.
World news in pictures

Show all 50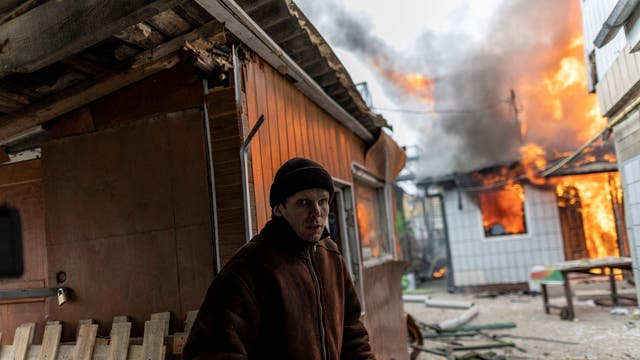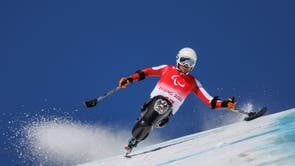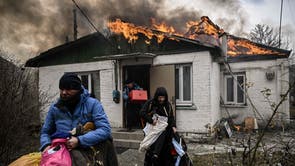 "We are at the edge of Europe, and there are only 5,000-6,000 Ukrainians living here now — many in the meat industry in the midlands," the quoted source told the newspaper.
"Other analysis says [the total number of refugees] could be less than 80,000. Whatever the numbers, ­Ireland will do its part."
The British government has hinted that it could make the process for Ukrainians to come to Britain easier, but has not laid out any specific policies.
The whole European Union has meanwhile already agreed to grant temporary residency to Ukrainians and give them access to work, the welfare state, and housing for and initial period of three years.