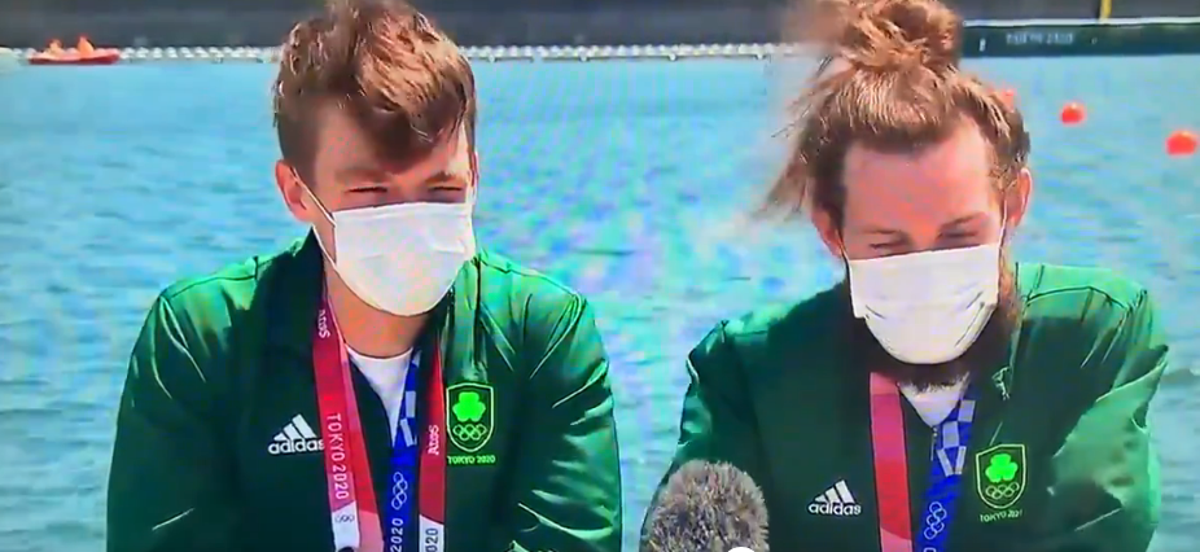 'Can't complain about it really'
Coaches and families of Olympians may have hit headlines for their over-the-top celebrations during the Tokyo games, but a low-key statement by gold-medal winner Paul O'Donovan has delighted fans.
The Irish rower brought home the country's first ever gold medal in the lightweight double sculls along with teammate Fintan McCarthy on Thursday.
In a BBC interview following the win, the pair were asked: "Paul O'Donovan, Fintan McCarthy, gold medal winning athletes. How does that sound?"
"It's alright, ja, ja, ja. You can't complain about it really," Mr O'Donovan replied in a hilariously downplayed answer.
"I wouldn't go around introducing myself like that though," han la til.
His response has, naturally, been widely shared online – prompting a Rio 2016 Olympics interview with Mr O'Donovan and his brother to be reshared.
In that interview, the pair discussed winning silver in the lightweight double skulls and opened by asking "What's the craic?" before joking about Rio being superimposed in the background.