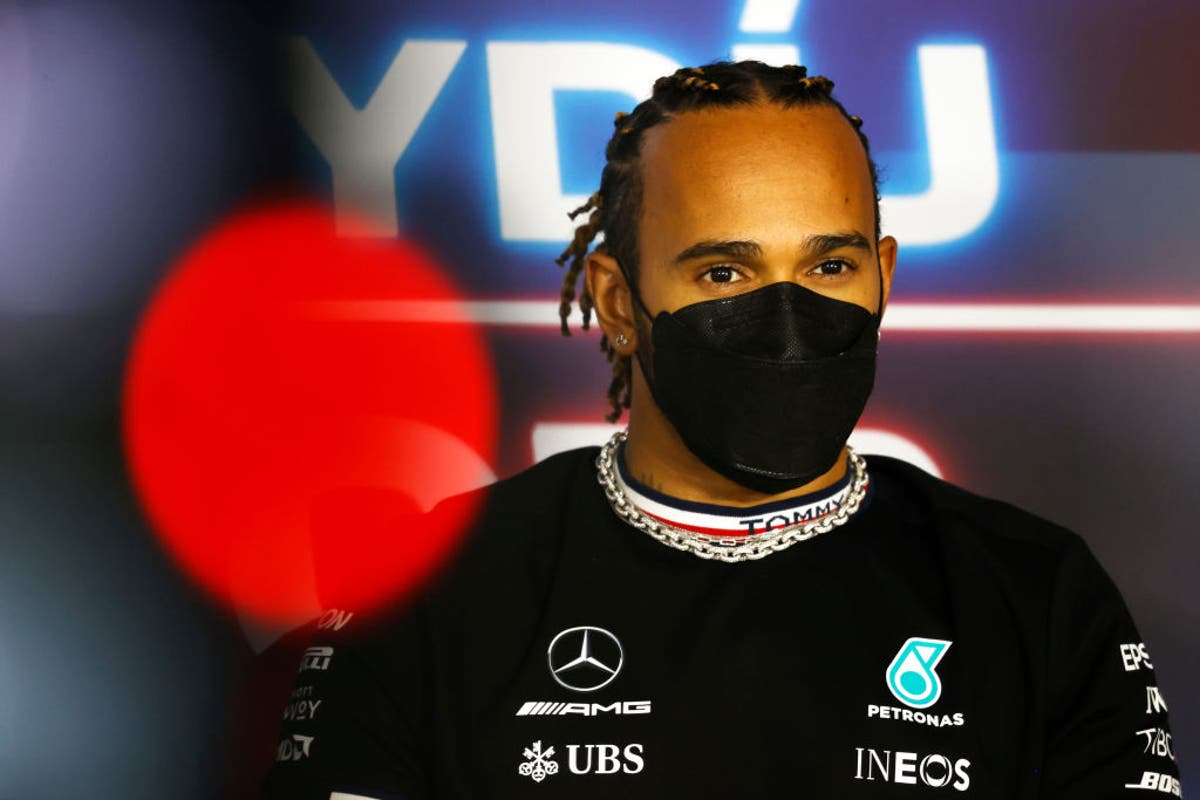 All you need to know ahead of the Hungarian GP
All eyes will be on Lewis Hamilton and Max Verstappen at the Hungarian Grand Prix this weekend – and not just because the two favourites and rivals are at the top of the drivers' championship standings.
An early collision at Silverstone last time out left the Red Bull driver heading to hospital and out of the race, while Hamilton overcame a time penalty to take the chequered flag and close the gap to eight points.
That victory on home soil closed the gap considerably to Verstappen and this weekend sees Hamilton race at another arena he loves – it's eight wins so far and counting in Hungary for the Mercedes man – and the Briton will be on pole no less, as teammate Valtteri Bottas lines up second and Verstappen sits third on the grid.
Following this race, it's the mid-season break in Formula One, leaving plenty to challenge for even behind the sport's top two.
Here's everything you need to know ahead of the race.
What time does the Hungarian Grand Prix start?
The race will start at 2pm BST on Sunday 1 August.
How can I watch?
The race will be broadcast live in the UK on Sky Sports F1. Subscribers can stream the race live on the Sky Go app. Highlights will be on Channel 4 after 6:30pm.
What has Max Verstappen said?
Little love appears to be lost at the moment after the two crashed at Silverstone. Verstappen wasn't happy that his rival celebrated the win at the British Grand Prix:
"What I meant by disrespectful is that one guy is in hospital, and the other one is waving the flag around like nothing has happened after pushing the other guy into the wall at 51G.
"But it is not only that, it was the whole reaction of the team. That is not how you celebrate a win, especially a win in the way that they got it."That is what I found really disrespectful and it shows how they really are, and it comes out in a pressure situation. I wouldn't want to be seen like that."
What has Lewis Hamilton said?
Hamilton responded by suggesting he had called Verstappen to check on his condition and feels the matter should now be dealt with:
"I don't believe our behaviour was disrespectful. I really was not aware that he was in hospital. I saw on the screen that he had got out of the car. It is one thing knowing and celebrating what happened, and it is another thing not knowing and celebrating. Obviously, I wasn't aware.
"It was my home grand prix and we worked incredibly hard for God knows how long to get a result like that. It was a monumental moment for us to experience with the home crowd being there for the first time in two years.
"I wanted to check he was OK and let him know the respect was still there, but it doesn't look as though that has been reciprocated. Emotions were running high and it wasn't an intentional celebration, it was natural, and I am not going to hide how I feel."
What happened last time out?
Lewis Hamilton won, ahead of Max Verstappen and Valtteri Bottas, to tie the record of Michael Schumacher for most wins at a single venue – his eighth victory in Hungary. The British racer led from early and took the flag 8.7s ahead of his rival.
What are the drivers' standings?
1. Max Verstappen (Red Bull) 185
2. Lewis Hamilton (Mercedes) 177
3. Lando Norris (McLaren) 113
4. Valtteri Bottas (Mercedes) 108
5. Sergio Perez (Red Bull) 104
6. Charles Leclerc (Ferrari) 80
7. Carlos Sainz (Ferrari) 68
8. Daniel Ricciardo (McLaren) 50
9. Pierre Gasly (AlphaTauri) 39
10. Sebastian Vettel (Aston Martin) 30