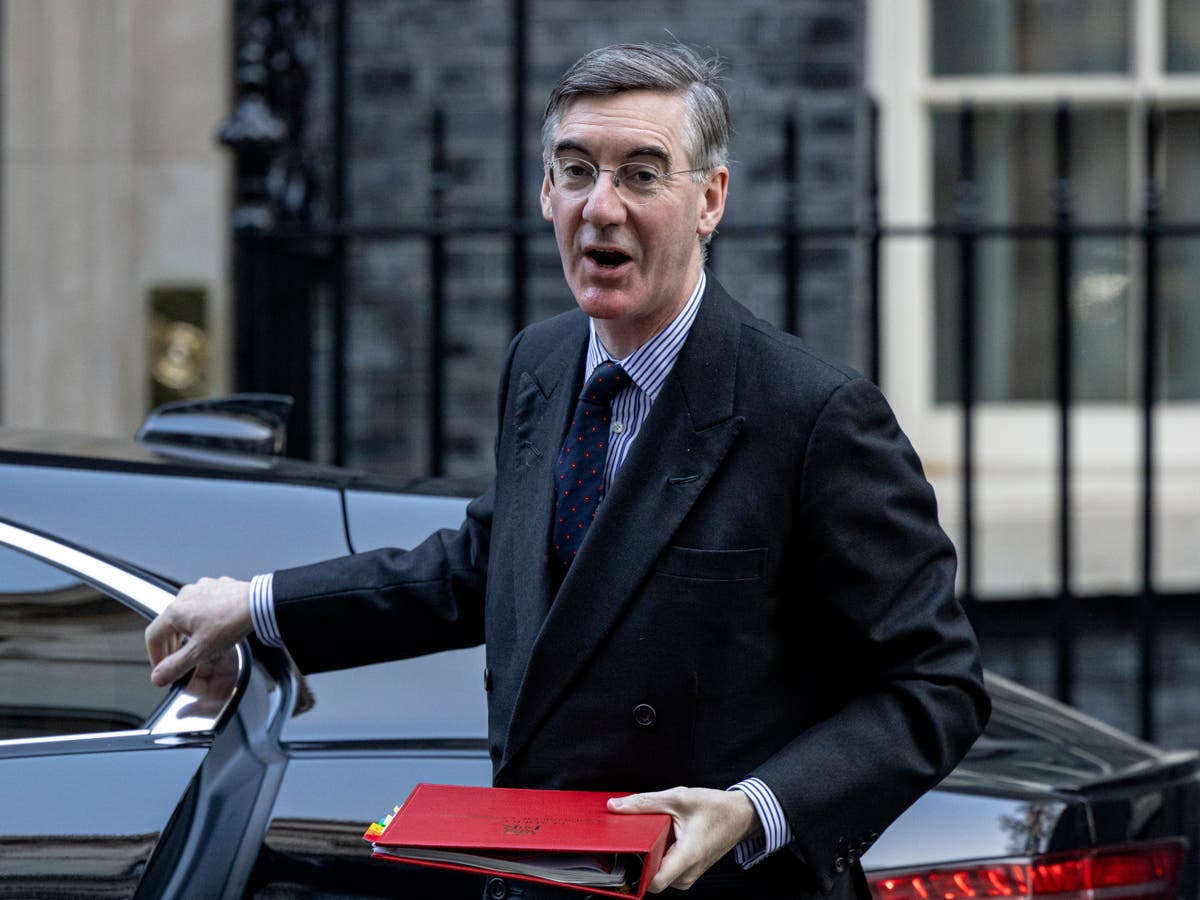 Government faces yet more criticism today on its abortive overhaul scheme
Stanley Johnson denies accusations of inappropriately touching Tory MP
Jacob Rees-Mogg has admitted the Owen Paterson and standards overhaul fiasco was partly his fault.
The leader of the House said he had persuaded Boris Johnson to push for Mr Paterson's suspension for lobbying to be put back and for the government to rip up the Commons standards regime at the same time.
He said on a podcast he had allowed the two separate issues to become conflated in his mind, clouding his judgement – but only made the admission after repeatedly, alongside his government colleagues, accusing opposition MPs of conflating them and thereby causing the backlash to the plan.
MPs were due to debate the government's standards U-turn today after the intended silent waving-through of a motion supporting it was scuppered by Christopher Chope, a Conservative, last night.
Meanwhile, the prime minister's father, Stanley Johnson, has been accused by two women of touching them inappropriately. Caroline Nokes, a Conservative MP, and a journalist both claim the PM's father groped them at Tory conferences 16 years apart. He denies doing so.
1637065186
Rees-Mogg admits it was he who conflated Paterson and standards overhaul – not opposition MPs
Jacob Rees Mogg has admitted it was he who conflated the issues of Owen Paterson's potential censure for paid lobbying and ministers' planned overhaul of the Commons standards regime – not opposition MPs, as he and the government had previously insisted.
Members of the government repeatedly levelled the accusation at Labour and others that they had "conflated" the decision to rip up the current standards system and the plan to put Mr Paterson's suspension from the House on the back burner, and that this had caused the immense backlash of two weeks ago.
In fact, these two things had been on the same motion, proposed by Andrea Leadsom and which Tory MPs were whipped to support.
The government has been forced to U-turn entirely on both Mr Paterson's censure and its standards scheme. MPs are due to debate the situation later.
Now Mr Rees Mogg has admitted the government conflated the two issues, not the opposition.
The leader of the House said on his Conservative Home podcast: "I must take my share of responsibility for this. I thought it was the right thing do.
"I encouraged the prime minister to go down this route and I was wrong, I made a mistake.
"The question is why did I make this mistake, which in hindsight looks a really obvious mistake to have made.
"It's because there was a conflation between elements of the process which were difficult – the time taken being one of them – and the personal, and the personal overwhelming death of Rose [Paterson].
"I felt that Owen has been punished enough by the death of his wife and therefore allowed this conflation to take place in my mind. And this was clearly a mistake.
"It was not seen by the electorate as being merciful, it was seen as being self-serving, and that has not been helpful to the government or to parliament, and that's why it will be reversed."
Jon Sharman
16 November 2021 12:19
1637064046
Guidance on health masks in hospitals 'clear', says head of NHS England
The head of the NHS in England has said that the guidance on wearing masks in healthcare settings is "clear".
Amanda Pritchard said that "people should wear masks in healthcare settings".
Asked what she thought when she saw images of Boris Johnson without a mask in hospital, NHS England chief executive Ms Pritchard said: "The guidance is clear. People should wear masks in healthcare settings.
"I wasn't on the visit. So I'm afraid I don't know the ins and outs of exactly what happened there."
Pressed on whether she would have told Mr Johnson to put a mask back on, she added: "I'm sure my colleagues did encourage everybody there to follow the appropriate guidance."
Mr Johnson visited Hexham General Hospital in Northumberland last week, and photographs showed him meeting masked nurses at the hospital, talking to them and bumping elbows with them, despite not having his face covered.
Jon Sharman
16 November 2021 12:00
1637062907
Stop guzzling Russian gas, Boris Johnson tells Europe
Boris Johnson has urged European countries to break their addiction to Russian gas, warning that it could cloud their judgement when dealing with Vladimir Putin's government, writes Jon Stone.
In a speech to City of London dignitaries on Monday night, the prime minister said countries like Germany would have to choose between "mainlining ever more Russian hydrocarbons" and "sticking up for" peace and stability in the east.
It comes after the prime minister order the deployment of British military engineers to the Poland-Belarus border as tensions rise in the east over the ensuing refugee crisis.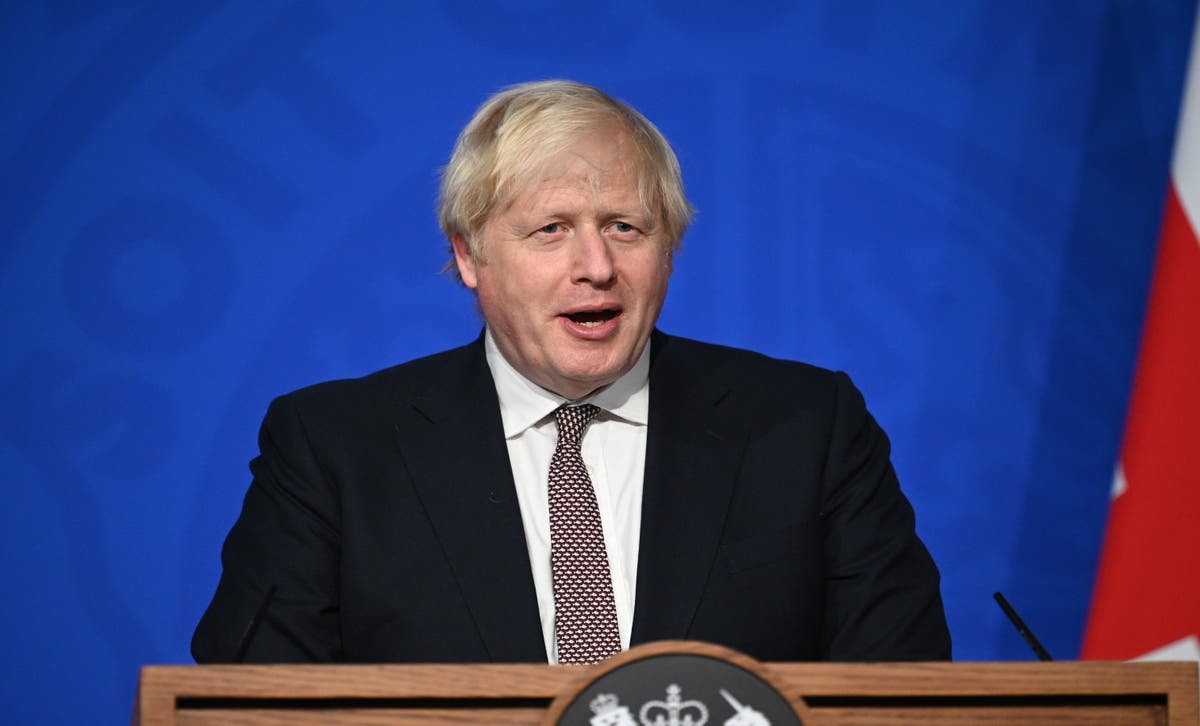 Prime minister uses Mansion House speech to tell Germany to stop 'mainlining Russian hydrocarbons'
Jon Sharman
16 November 2021 11:41
1637061767
Opinion: Perhaps the country is finally about to see through Boris Johnson. Everyone does in the end
If human civilisation is to survive and prosper, it needs to find a way to remove somewhere in the region of two trillion tonnes of carbon from the atmosphere, writes Tom Peck. Humanity's finest minds are already on the case. There's a plant already open in Iceland that reckons it might eventually be able to suck out a million tonnes a year, turn it into limestone and bury it underground.
But is it possible the easy solutions are being overlooked? We turn, unfortunately, to Boris Johnson's gob which, at least as far as Boris Johnson is concerned, can save humanity through the power of words alone, and absolutely no action whatsoever.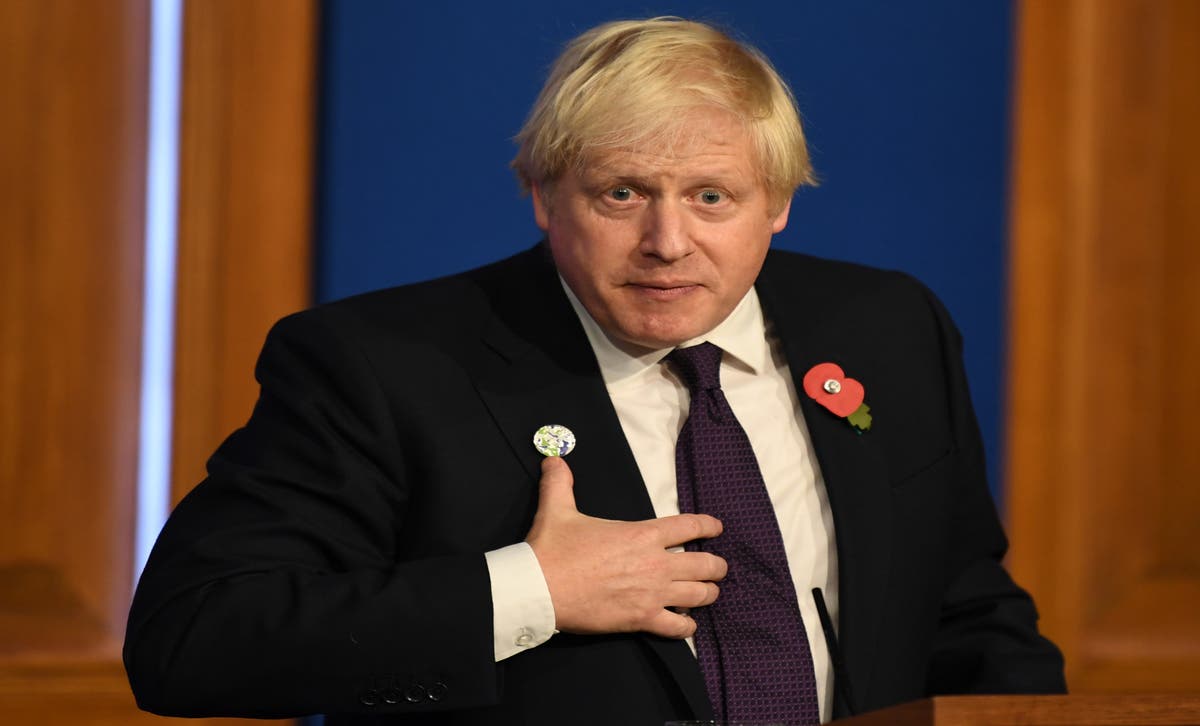 Boris Johnson is the prime minister of a country that is a genuine world leader on carbon reduction. And here he was, covering the arses of the countries that deliberately sabotaged Cop26, for no reason beyond his own juvenile boosterism
Jon Sharman
16 November 2021 11:22
1637060687
Ask political commentator John Rentoul anything about the government's sleaze reform plans
Confused by the seemingly never-ending deluge of sleaze stories coming out of Westminster recently?
Fear not, our chief political commentator John Rentoul is on hand to answer your questions.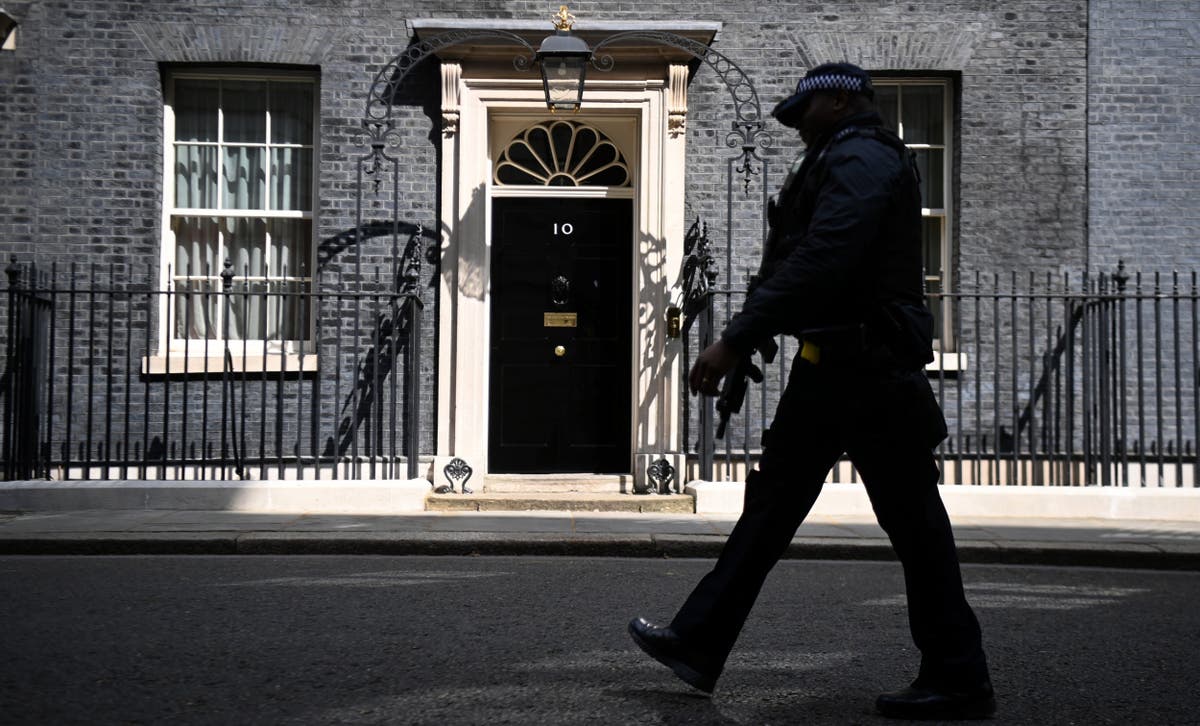 Ask John Rentoul about the latest plans the government has to reform how MPs are held accountable as they serve in public office
Jon Sharman
16 November 2021 11:04
1637060079
Greek PM to grill Johnson on Elgin marbles
The Greek prime minister, Kyriakos Mitsotakis, was expected to challenge Boris Johnson over the return of the Parthenon Marbles to Greece when the pair met today.
The leaders are unlikely to see eye to eye during their discussion in Downing Street over the status of the ancient sculptures removed from the Acropolis more than 200 years ago.
Mr Johnson has insisted they were "legally acquired" and are rightfully owned by the British Museum, whereas the Greek prime minister argues they were "stolen" from Athens.
The 17 figures were taken by the staff of British ambassador to the Ottoman Empire, Lord Elgin, in the early 19th century and have been the subjects of a long dispute.
Last week, Mr Mitsotakis told The Daily Telegraph: "Our position is very clear. The marbles were stolen in the 19th century, they belong in the Acropolis Museum and we need to discuss this issue in earnest.
"I am sure that if there was a willingness on the part of the (British) government to move we could find an arrangement with the British Museum in terms of us sending abroad cultural treasures on loan, which have never left the country."
But Mr Johnson, earlier this year, ruled out returning the marbles to Greece.
Jon Sharman
16 November 2021 10:54
1637059145
Nokes thanks wellwishers following Stanley Johnson claims
Senior Tory MP Caroline Nokes has thanked wellwishers for their support after she accused Stanley Johnson of inappropriately touching her.
She tweeted: "Just wanted to thank the sisterhood for the solidarity and support today. You know who you are and you're amazing."
Mr Johnson denies the allegation.
Jon Sharman
16 November 2021 10:39
1637058947
Tory councillor uses Liverpool bomb picture to mock Jeremy Corbyn
A Tory councillor has faced backlash for using a picture from the scene of the Liverpool bomb attack to mock Jeremy Corbyn, writes Aisha Rimi.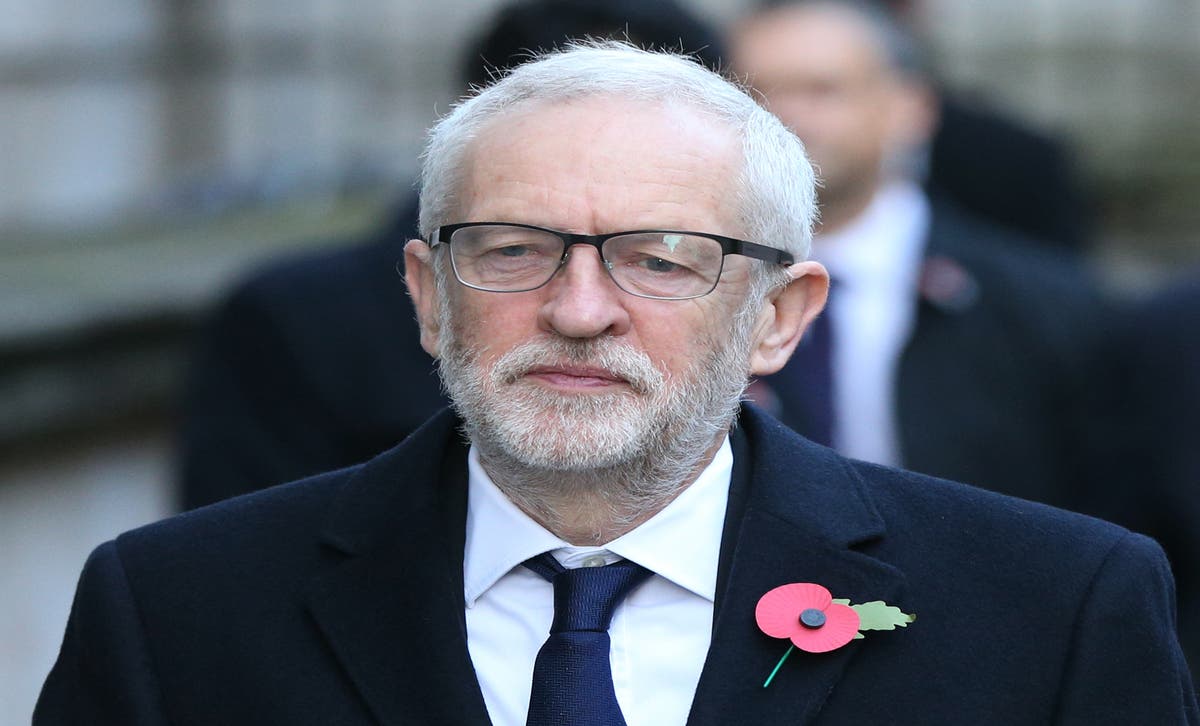 Mocked up image showed former Labour leader laying wreath at site of car explosion
Jon Sharman
16 November 2021 10:35
1637058347
MPs to debate and vote on Owen Paterson and standards U-turn
MPs will debate and vote on the government's U-turn on its plans to rip up the Commons standards regime this afternoon.
It comes after Christopher Chope, a veteran Tory MP, deraled the attempt to wave through a quiet motion last night.
Jon Sharman
16 November 2021 10:25
1637057207
Analysis: Northern Powerhouse Rail isn't being cut back – it's being cancelled
The Independent first reported last month that the government was watering down the Northern Powerhouse Rail (NPR) project – stripping it out to the bare minimum. Now, with an announcement looming on Thursday, it seems that the cuts have gone further, and the new line has been effectively scrapped, writes Jon Stone.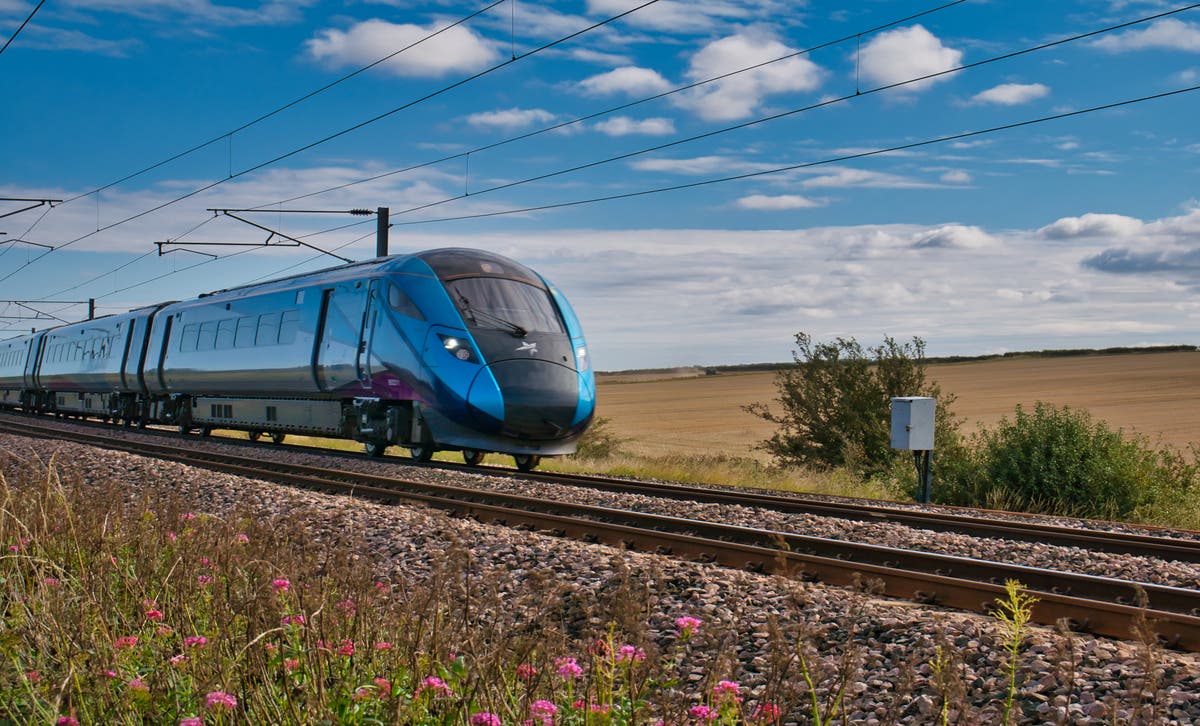 Analysis: The project was supposed to deliver a new line between Manchester and Leeds
Jon Sharman
16 November 2021 10:06