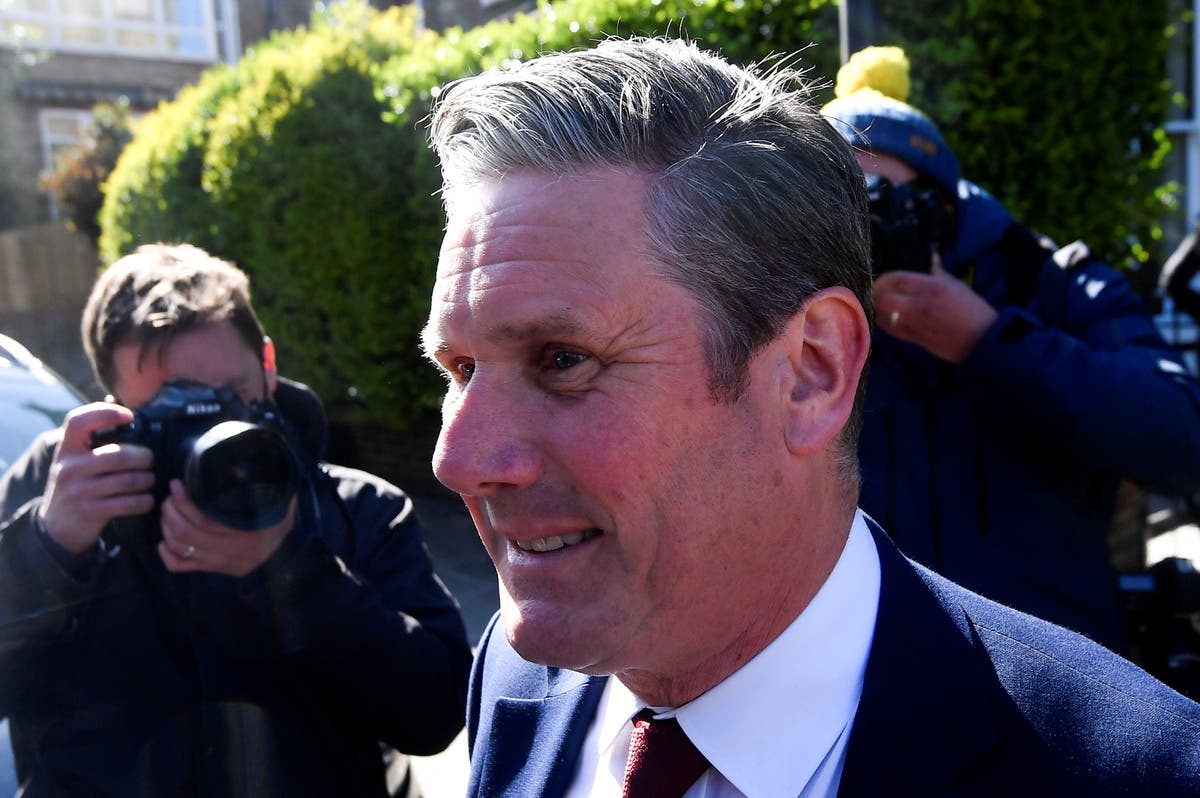 'We've been talking to ourselves instead of to the country' says Labour leader
Keir Starmer is to embark on a major shake-up of Labour's top team after devastating election results, including the loss of Hartlepool to the Tories for the first time in more than 60 years.
Shadow chancellor Anneliese Dodds is thought likely to be the most high-profile victim of a reshuffle expected within weeks rather than days, though allies told The Independent her record on the economy, government waste and the Greensill affair should save her from the axe.
Starmer said he took "full responsibility" for a woeful performance which sparked a open battle for Labour's soul between the party's left and centrist wings.
Former defence spokesman Khalid Mahmood announced his resignation from Starmer's frontbench, warning the party had been taken over by "a London-based bourgeoisie, with the support of brigades of woke social media warriors".
Leading left-wingers like Unite union boss Len McCluskey demanded a return to the policy agenda of Starmer's predecessor Jeremy Corbyn.
But there were calls from centrist MPs and shadow ministers for Starmer to hold firm to his mission to reshape Labour, with one telling The Independent: "The idea we can solve the problems we are now facing by going to Corbyn 2.0 is ludicrous. Going back will not work, we have to go forwards."
And a senior backbencher said: "Keir needs to decide whether he is serious about wanting to be leader or not, because if he does it is going to take some tough decisions, including looking at who is in the shadow cabinet, who is in his office and who is in the party structure."
Labour's campaigning machine had been "denuded of talent" due to experienced officials being forced out under Corbyn and too many in the party were still hoping to offer voters a package that was comprehensively rejected as recently as 2019, said the MP.
Blairite former minister Andrew Adonis called for Starmer's replacement as leader, arguing that Thursday's results showed that the former public prosecutor did not have the "political skills or antennae" needed to make Labour electable.
But McCluskey said there should be no calls for his resignation. "He has to be given time," said the union leader and close Corbyn ally. "But he needs to learn lessons… he has to tell people what the vision is. He has to demonstrate that he is on the side of ordinary working people… He needs to reach out and embrace the left."
In a triumphant set of results for Conservatives, Boris Johnson not only claimed Hartlepool for the first time since the 1960s but also saw Ben Houchen re-elected Tees Valley mayor with an overwhelming 73 per cent of the vote, setting the scene for a hat-trick of high-profile victories with the West Midlands mayoralty announced on Saturday.
Tories picked up more than 130 seats and won overall control of five councils including Northumberland, Nottinghamshire and Cornwall, snatching Harlow direct from Labour.
Labour lost three town halls and more than 125 councillors in a round of elections which had been expected to deliver gains for the party, which was at a low-point when many of the seats were last contested in 2017.
Starmer ordered a review to root out policies no longer seen as relevant to voters' needs, as well as a drive to modernise a party machine which one insider described as "dysfunctional" and which is thought to have contributed to the election debacle.
UK news in pictures

Show all 50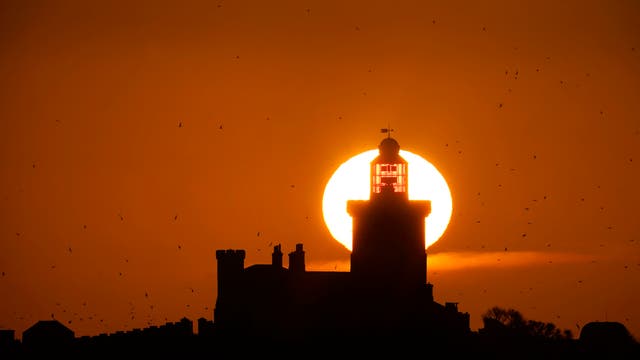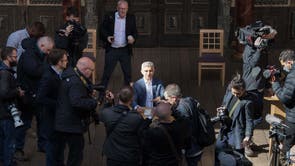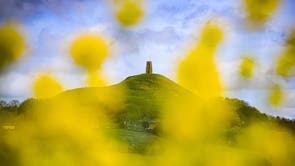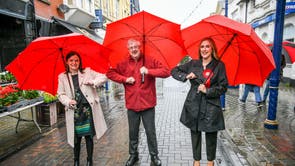 He declared himself "bitterly disappointed" by the results and admitted the party had too often been "talking to ourselves" rather than to the people it hoped to lead.
"I take full responsibility for the results, and I will take full responsibility for fixing things," said the Labour leader. 
"We have changed as a party, but we haven't set out a strong enough case to the country. 
"Very often, we've been talking to ourselves instead of to the country, and we've lost the trust of working people, particularly in places like Hartlepool.
"I intend to do whatever is necessary to fix that."
Centre-left members of Starmer's frontbench team like Wes Streeting and Jess Phillips were being tipped by MPs for elevation to the shadow cabinet, while some expected promotions for current members including Jonathan Reynolds and Bridget Phillipson. Rachel Reeves and Yvette Cooper were named as possible candidates for the shadow chancellor's job if Ms Dodds loses her post.
Nick Thomas-Symonds, the shadow home secretary, said there would also be a policy review in a bid to reconnect with voters.
He told BBC Breakfast that in places such Hartlepool and the party's traditional heartlands elsewhere, people "do not now see Labour as answering" their concerns.
He added: "That's now what we have to reflect on and why we have to change.
"Keir has started that process of change over the past 12 months, he's led very courageously on things like tackling anti-semitism in the Labour Party – now it is a question of moving on, having that review of our policies, economically setting out the difference that we will not go back to the insecure economy of the past and reimagine our economy."
But Richard Burgon, a member of Corbyn's shadow cabinet, told The Independent that Starmer needed to reach out to the left, with "proper representation" in the shadow cabinet and the readmission of the ex-leader to the parliamentary party.
Writing for The Independent, he said: "Keir Starmer and Angela Rayner have waged war on the left to show Labour was 'under new management'. That approach has failed. 
"Labour can't go on as we are. The leadership urgently needs to change direction. We have the popular policies needed to rebuild our support. The leadership needs to start championing them."
Former shadow chancellor John McDonnell accused Sir Keir of sending Labour activists and candidates into the election battle "naked" and "almost policy-less", while Corbyn himself said Labour needed to "offer a bolder vision to transform people's lives and give them the confidence to strive for a more equal world".
But Peter Mandelson, the architect of New Labour and one-time MP for Hartlepool, said the disastrous outcome could be blamed on "two Cs: Covid and Corbyn".
Centrist MP Neil Coyle said the electorate were "still punishing us for being so out of touch in 2019" and called for "more distance from those who caused the damage – the likes of Momentum".
But the co-chair of the Corbyn-backing Momentum movement Andrew Scattergood pointed the finger of blame at the leader: "Starmer's strategy of isolating the left and replacing meaningful policy with empty buzzwords has comprehensively failed. If he doesn't change direction, not only will he be out of a job – but the Labour Party may be out of government forever."
Labour MPs engaging in a post mortem of the elections were focusing on the apparent shift in the party's support base away from the traditional working classes and towards a younger group of urban graduates, with some arguing for a more explicit patriotism or an apology for the Brexit second referendum strategy to rebuild trust, while others demanded a focus on jobs and investment.
In an article for the Policy Exchange think tank, Mr Mahmood said: "My view is simple: in the past decade, Labour has lost touch with ordinary British people. A London-based bourgeoisie, with the support of brigades of woke social media warriors, has effectively captured the party."