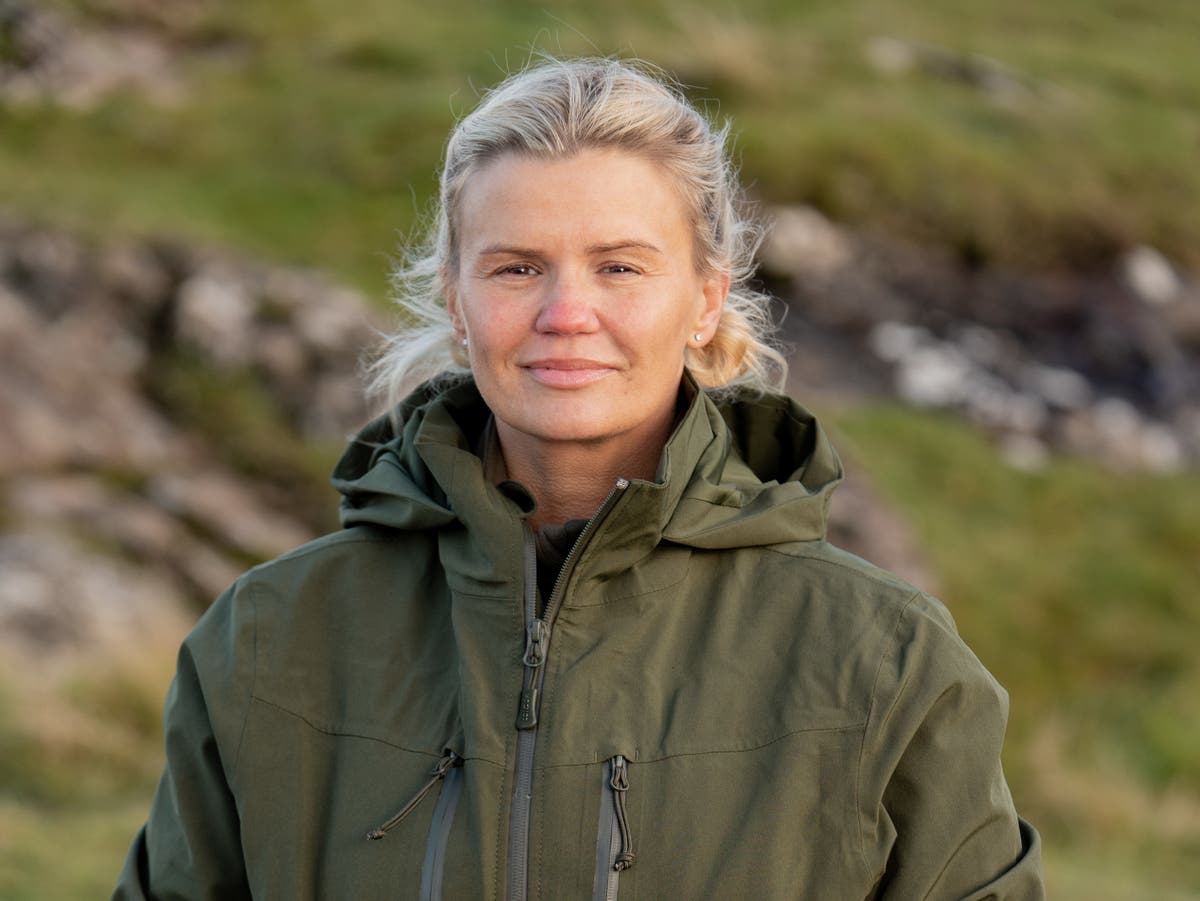 Singer opened up about abusive relationship during an episode of Celebrity SAS: あえて挑んだ者が勝つ
Kerry Katona has spoken out about her relationship with George Kay, whom she alleged was abusive towards her.
The musician married the former rugby league player in 2014 before they divorced in 2017.
と話す Ant Middleton in the first episode of Celebrity SAS: あえて挑んだ者が勝つ, which aired on Sunday, Katona became tearful after failing an aerial walk challenge on the programme, which resulted in her being brought into the interrogation room.
"I can tell you're stuck somewhere," said Middleton, who is the chief instructor on the reality TV show that tests physical and psychological resilience.
"I don't know f***ing where you're stuck, but you're stuck somewhere. Where are you stuck?" 彼が追加した.
Katona replied by referencing Kay, who died of a drug overdose in July 2019.
"My mister died last year of a drug overdose," 彼女は言いました. "He was really abusive, and it just took me back to feeling really worthless."
When asked what triggered the memories, Katona explained that it was the officers in the show shouting at her during the challenge.
Middleton explained that this was a form of encouragement and then asked whether Katona's five children ever saw Kay being abusive towards her.
"They heard the shouting and saw the black eyes," 彼女は答えた.
"What did you do about that situation," Middleton asked.
Katona explained how she left Kay, 追加する: "I've made so many mistakes and my actions will have consequences on my kids."
後で, speaking to the camera, 彼女は言いました: "When George died, [ありました] so many mixed emotions. I was so angry. I was so angry at him.
"How f***ing dare you die? Putting me and the kids through all that s***, and then you just die? The worst conversation I've ever had to have was with my five year old to tell her her daddy had died.
"How do you explain that to a baby? A t*** as he was, ええと, he was still a dad. So now I've got to do right by my kids, because they've been through so much already."
Anyone who requires help or support can contact the National Domestic Abuse Helpline which is open 24/7 365 days per year on 0808 2000 247 or via their ウェブサイト