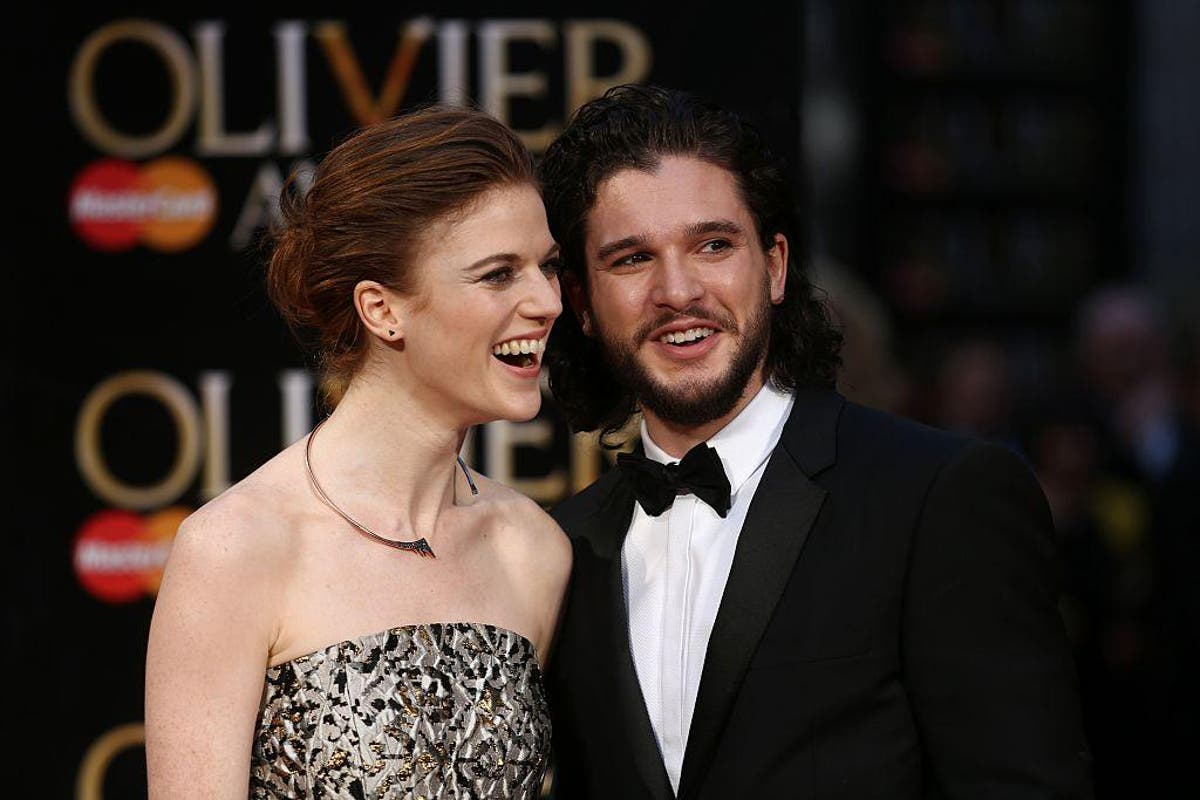 The 'Game of Thrones' actors married each other in 2018
Kit Harington has opened up about the lessons he has learned since becoming a father for the first time earlier this year.
His wife, the actor Rose Leslie, gave birth to a baby boy but the couple are yet to publicly announce the name of their child.
In an interview with Access Hollywood, Harington talked about being a new parent, saying: "What surprises you, is you go, 'Oh, this goes on forever! You don't get a break from it!'"
He went on to comment: "Every day I wake up and I look after this little human. And now we're part of a unit together."
He described the family he and Leslie have created as a "beautiful thing".
Harington has previously spoken about meeting Leslie on the set of Game of Thrones, the hit TV show where they played lovers. He said: "I thank the show for everything. But more than anything else, I thank it for introducing me to her."
A representative for the couple has said that they are "very, very happy" to be new parents.
Harington and Leslie have been in a relationship since 2011 and married in Scotland in 2018.