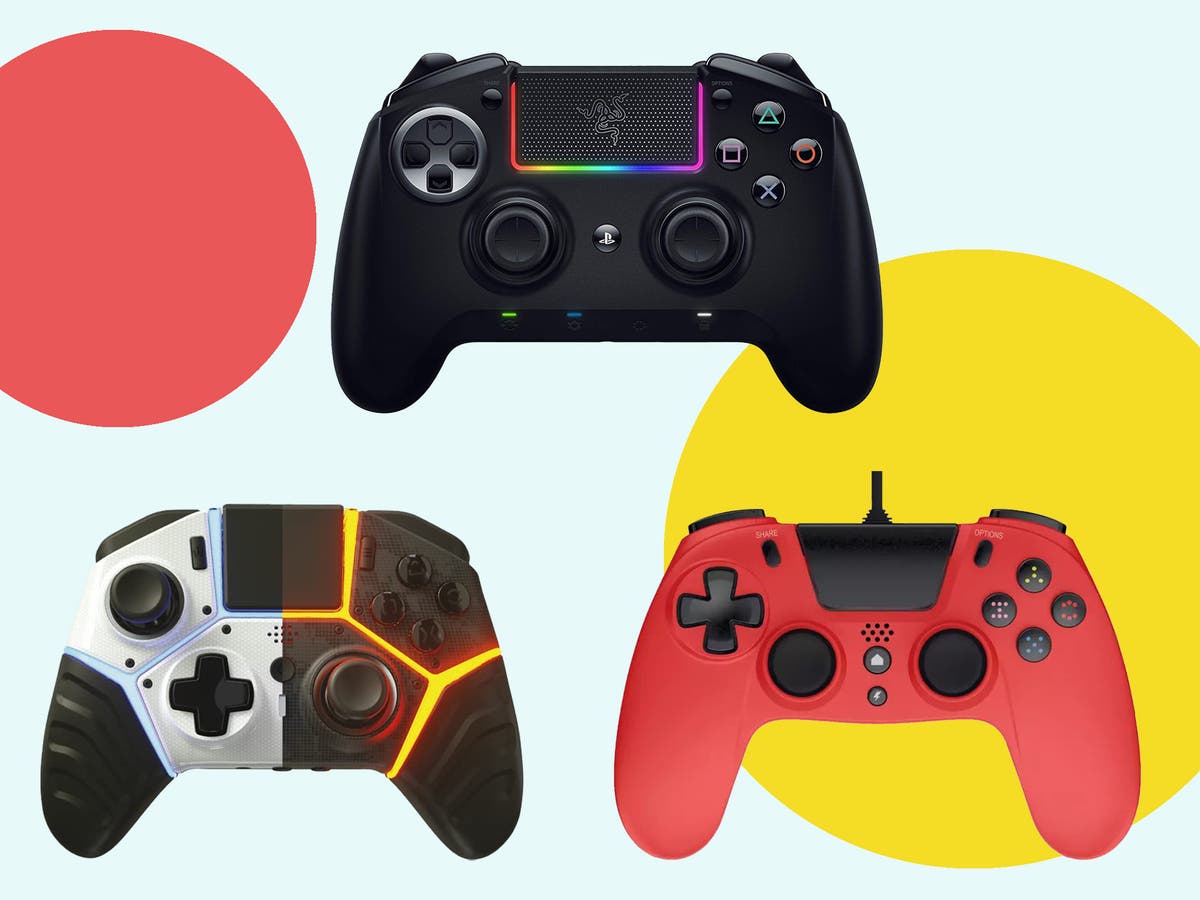 We picked up the best wired and wireless PS4 controllers and gamepads to take your game play to the next level, from Sony, Razer, Amazon and more
This November it'll be 25 years since Sony's original dualshock controller first landed in our lives, and at a stroke changed the way we haphazardly piloted polygonal heroes around computer generated landscapes.
Its two joysticks and vibrating rumble-pack soon became standard across following generations of controllers. It was farewell to the D-pad and its Eighties clumsiness – the Nineties had arrived at last.
But now, as then, there were options for the more demanding, competitive, or just parsimonious gamer. Alternative controllers for the PlayStation 4 abound, each subtly tweaking Sony's own controller design to add little competitive advantages and flourishes – and, occasionally, undercutting the officially sanctioned kit.
Of course, part of the consideration here is down to your own personal tastes. A controller which feels right in your hand might feel entirely alien to your mate who's popped round for a Cuphead session.
There are other considerations too. You might be a pro who needs the milliseconds of extra responsiveness which a wired controller has over a wireless one, or like the idea of endlessly reconfigurable extra buttons to give yourself the edge.
Read more:
There are a couple of things to be aware of before you leap into buying a non-Sony controller though: if yours isn't officially licensed by Sony, you might find that lower end controllers can be foxed by firmware updates to the PS4. Oh, and your home button won't turn the machine on like it does on Sony's own model. Cheaper controllers can end up being a false economy, with sketchy functionality and cheaper parts that break more readily. But there are still decent bargains to be found, it's about knowing where to look.
How we tested
To put each controller through its paces, we used each over three hours of gaming. We tested out the latency and responsiveness of each controller along with how comfortable it was to use over an extended gaming session, and ran the rule over several different types of games, from sports sims and platformers to puzzlers and first-person shooters.
We were looking primarily for smooth functionality, reliable pairing and comfortable ergonomics, as well as a design which made gameplay feel instinctive and satisfying. Bonus points came for customisation options and outside-the-box ideas. These are the ones that will level up your gaming set-up.
The best PS4 controllers for 2022 are:
The verdict: PS4 controllers
So, while there are a lot of challengers for the title of the finest PS4 controller out there, the king still reigns. The official Sony controller isn't a surprise pick, sure, but its responsiveness, reliability and build quality keep it ahead of the pack.
However, if you're looking for a competitive edge that your rivals won't have then Nacon's revolution unlimited and Razer's raiju offer the kind of tweakability and extra options which could make the difference. And while you shouldn't expect the same quality from them as the bank-breaking examples, Gioteck offers a deeply reasonable way to add more mates into the fun for your outlay.
Voucher codes
For the latest discounts on gaming and other tech offers, try the links below:
Torn between the Xbox, PlayStation and Switch? Here's our guide to choosing the best gaming console