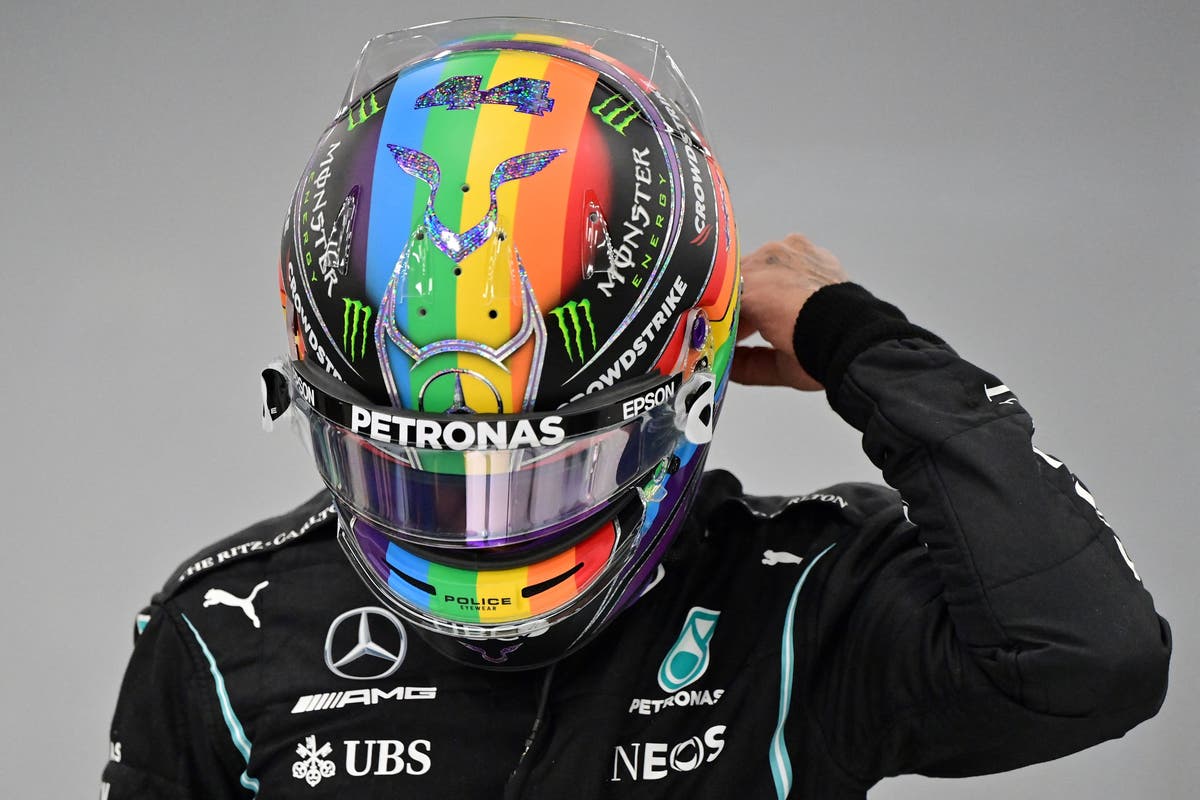 The FIA have announced their verdicts after investigating the two incidents
Lewis Hamilton has escaped a grid penalty after being summoned to the stewards for two separate incidents during final practice at the Saudi Arabian Grand Prix.
It was announced that Hamilton would face no further action after he was cleared of failing to ignore double yellow signals. The FIA confirmed that a double yellow light had been activated "accidentally" and for less than one second.
But Hamilton was hit with a reprimand and Mercedes were fined €25,000 for a separate incident in which he impeded Nikita Mazepin, with the seven-time world champion slowing down the Haas driver while he was on a hot-lap.
"It is the driver's ultimate responsibility to avoid impeding," race stewards said. "For this circuit the driver must depend upon the team to communicate efficiently. This did not happen in this case and accordingly the penalty for the competitor is imposed."
Referring to the double-waved yellows, the FIA said: "The on-board video clearly shows there was no yellow flag displayed, no yellow lights were displayed to that driver and the yellow warning light was not visible on the driver's steering wheel."
Their verdict added: "The Race Director reported to the Stewards that the double yellow flag warning on the FIA Marshalling System was activated at Light Panel Number 6 accidentally, for less than one second.
"Unlike further incidents this year, there was no yellow flag or yellow light displayed to the driver hence no breach of the regulations has occurred."
Hamilton is eight points behind Max Verstappen with two races of the season remaining. A grid penalty in Jeddah could have harmed his chances of retaining his championship.