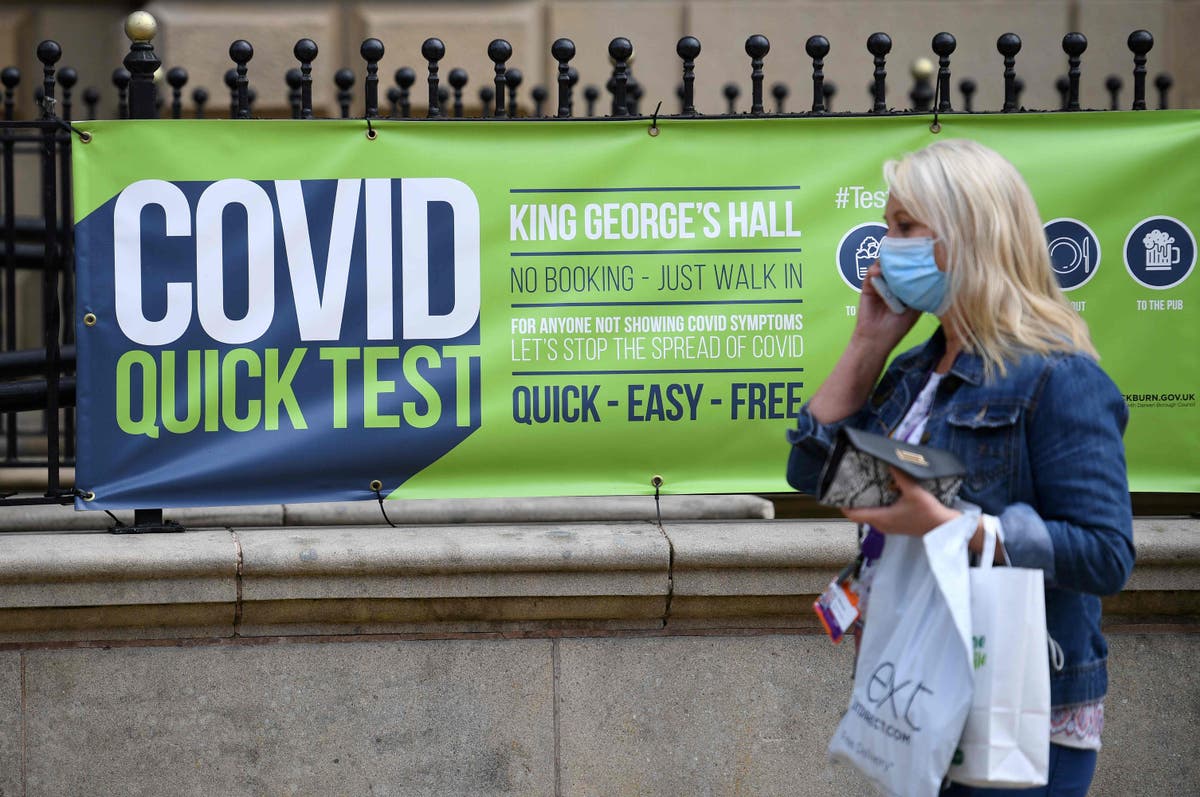 Follow the latest statistics and developments from Thursday
UK Covid-19 vaccinations: Latest figures
Experts have warned that a third wave of Covid infections has already started in the UK and that some strict lockdown rules may have to be reintroduced if infections surge.
"We're at the beginning of [the third wave] now," Professor Neil Ferguson, the Imperial epidemiologist, said today.
The number of daily coronavirus infections today passed 10,000 for the first time since 19 February, as the upward trend that began a month ago continued.
Chief medical officer Chris Whitty said the current surge would "definitely" translate into hospital admissions and "undoubtedly" further deaths. And Professor Graham Medley said it was "not impossible" restrictions would have to be brought back in if hospitalisations started to rise.
Meanwhile, an internal NHS email seen by Channel 4 indicates that hospitals have been told to brace themselves for a likely third peak in early August. It warns "we are preparing for a third wave" and adds "the peak is expected to be 1 August".
1623902931
Good morning, and welcome to The Independent's coverage of the coronavirus pandemic for Thursday 17 June, 2021.
Akshita Jain
17 June 2021 05:08
1623905224
Delhi hospitals report post-Covid complications in children
Hospitals in India's national capital Delhi are reporting multi inflammatory syndrome in children after they were infected with Covid-19, according to The Indian Express.
While the cause is not yet known, The Lancet says it is thought to be a rare immune overreaction that occurs about four to six weeks after a coronavirus infection.
Sir Ganga Ram Hospital in Delhi said that there have been 52 patients with the disorder in the last three and a half weeks.
Akshita Jain
17 June 2021 05:47
1623906640
Australia limits use of AstraZeneca vaccine to people over 60
Australia's health minister has said the country will recommend only people over 60 receive AstraZeneca's Covid-19 vaccine after reports of blood clots post vaccination.
The government has said that 3.3 million doses of the AstraZeneca vaccine have been administered till now, and 60 cases of blood clots have been confirmed. Two people have died, spurring the government to change the policy, said minister Greg Hunt.
Several European countries have also restricted the use of the AstraZeneca vaccine to older people.
Akshita Jain
17 June 2021 06:10
1623908021
Serum Institute flags raw material shortage for Novavax vaccine
The Serum Institute of India — which has a manufacturing agreement for US's Novavax Covid-19 vaccine — has said it is yet to receive raw materials for the production of the shot.
An official told Hindustan Times that there has been a delay in receiving raw materials such as bioreactor bags and enzymes. This may lead to a delay in the launch of the vaccine in India.
The Serum Institute of India had earlier said it hopes to launch the vaccine in India by September.
Akshita Jain
17 June 2021 06:33
1623909230
India's new indigenous vaccine likely to be 90% effective, says official
A Covid-19 vaccine made by India's local manufacturer Biological-E is expected to have 90 per cent effectiveness against Covid-19, said Dr NK Arora, who is part of an Indian government advisory panel.
The vaccine, which will be called Corbevax, is currently undergoing Phase III clinical trials. India has already finalised a deal to buy 300 million doses of this vaccine.
Dr Arora told NDTV that the Biological-E vaccine will likely be launched in October and have an efficacy matching the US's Novavax vaccine, which is 90 per cent.
Akshita Jain
17 June 2021 06:53
1623910397
Concerns of a third wave as people throng markets in Delhi
Concerns have been raised about a possible third wave of Covid-19 after people thronged markets and malls as the national capital Delhi eased restrictions this week.
Dr Richa Sareen, consultant of pulmonology at Fortis hospital, told news agency PTI that the "threat of the third wave hitting is quite real and not a hypothesis."
The Delhi government allowed malls, markets and private offices to open on all days from Monday as the number of coronavirus infections fell.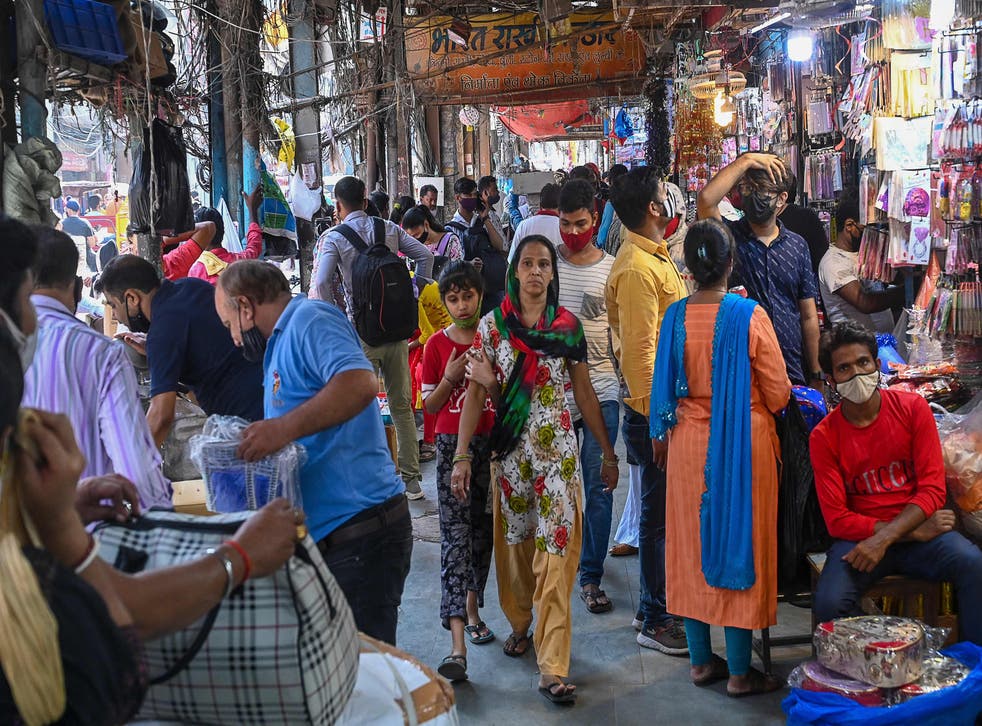 Akshita Jain
17 June 2021 07:13
1623913217
Fully-vaccinated Brits could be exempt from quarantine after amber list holiday
Fully vaccinated Britons could be allowed to skip quarantine when returning from amber list countries, it has been reported, in response to calls from the travel industry to follow similar policies in other countries.
Officials are considering proposals that could allow double-jabbed holidaymakers and business travellers to avoid the need for self-isolation on return, according to the Daily Telegraph.
It is understood testing would still be required. But the possibility of resuming normal life after returning could open up holidays to popular amber list countries such as Spain, Portugal, France and Italy.
Alastair Jamieson reports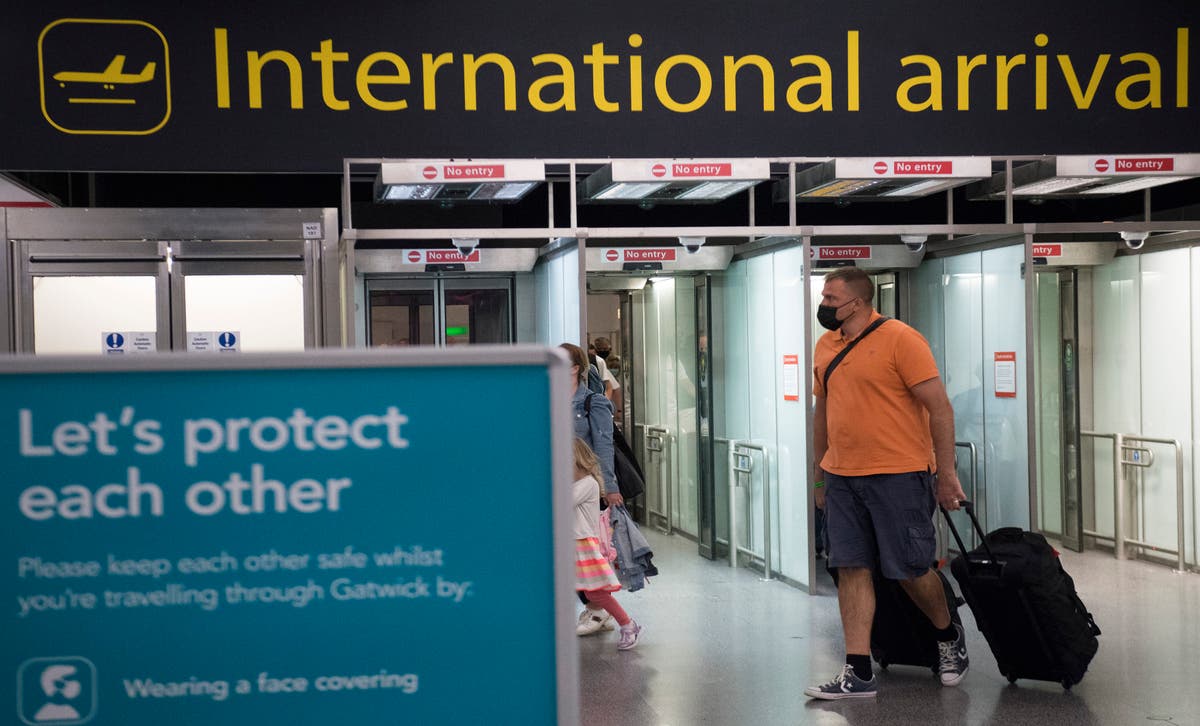 Traffic light decisions are 'kept under constant review'
Joe Middleton
17 June 2021 08:00
1623914512
Britons set to be given default right to work from home, reports say
Millions of workers could be given a "default" right to work from home under new post-pandemic plans being drawn up.
The new proposals would mean a change to the law that would prevent employers from insisting that staff come into the office, as reported by The Daily Mail.
A Whitehall source told the newspaper: "We are looking at introducing a default right to flexible working. That would cover things like reasonable requests by parents to start late so they can drop their kids at childcare.
"But in the case of office workers in particular it would also cover working from home – that would be the default right unless the employer could show good reason why someone should not."
The plans could create friction in the Cabinet as both Boris Johnson and Rishi Sunak have previously highlighted the positives of heading into the office.
Joe Middleton
17 June 2021 08:21
1623915518
If England had 'acted properly' restrictions would not have been extended, says expert
England would not be in the position of extending coronavirus restrictions if it had "acted properly", an expert has said.
Professor Stephen Reicher, a member of the Spi-B group of behavioural scientists advising ministers, rejected a suggestion by LBC radio that scientists were "delighted" that they had "won the argument" over a four-week delay to the end of lockdown measures in the country.
He told LBC: "All of us were distraught. I personally was distraught, none of us want those restrictions.
"And we shouldn't have been in this position if we'd acted properly and if we'd had proper safeguards to our borders, if we'd had proper support for people to self-isolate, and so on, I don't think we would have been in this position."
Commenting on support for people, he said "sick pay" in the UK was, apart from the United States, "virtually the worst in the world" and that "only about 50% of people are self-isolating".
"It's not only about payment, it's also about other forms of support," he said.
Joe Middleton
17 June 2021 08:38
1623916002
Rishi Sunak ready to hand £4bn to pensioners despite rejecting Covid catch-up plan for schools
Rishi Sunak says he is ready to hand £4bn to pensioners next year to keep his "triple lock" pledge, despite rejecting a Covid catch-up plan for schools as too expensive.
The bounce-back from the pandemic has pushed average wage rises close to 6 per cent – which, under the controversial rule, would then become the increase in the state pension.
Asked if he was willing to pay that bill – put at around £4bn by economists – the chancellor replied: "That's how the triple lock works. That is government policy."
The Independent's deputy political editor Rob Merrick reports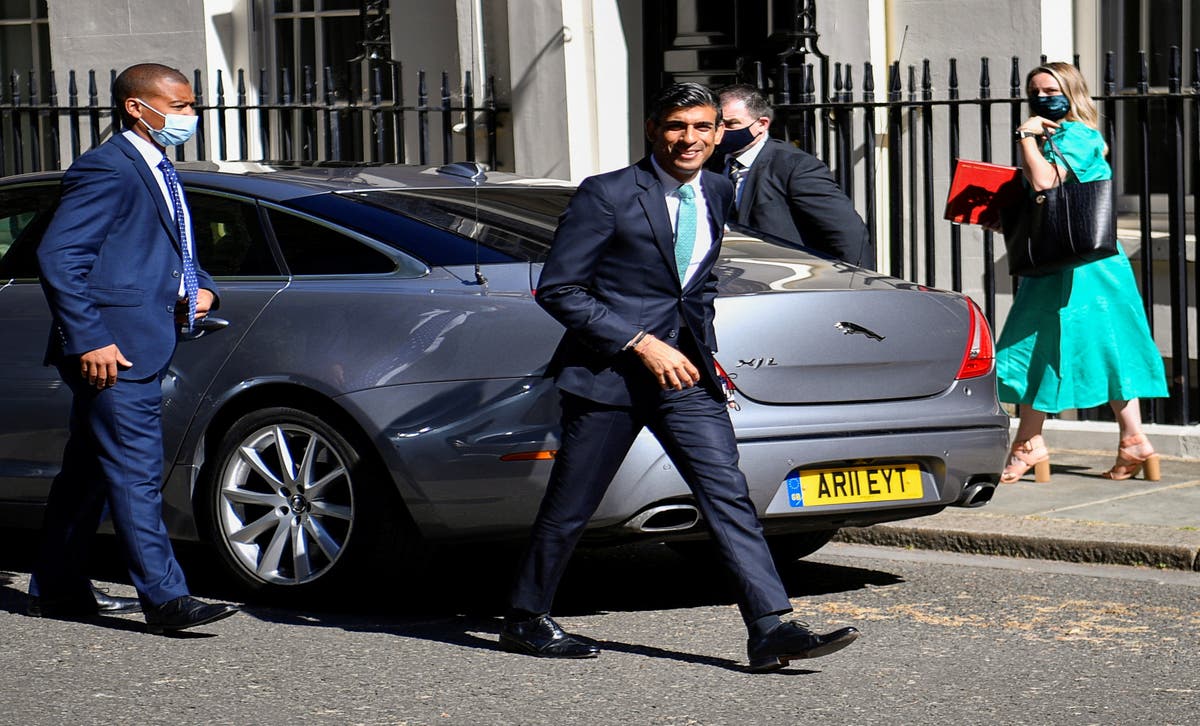 'That's how the triple lock works. That is government policy', chancellor says – when confronted with huge bill for pension rule
Joe Middleton
17 June 2021 08:46