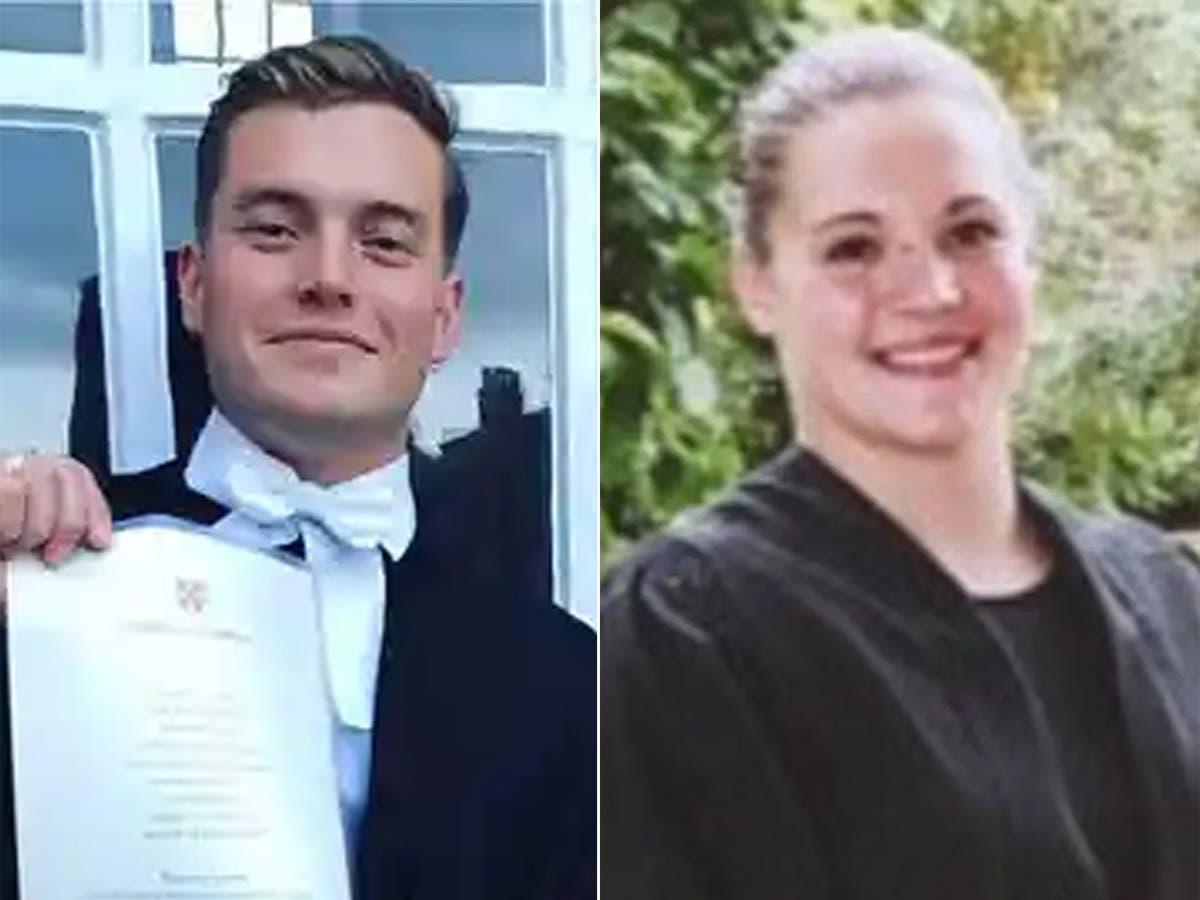 'It's life or death that they get these things right. It is catastrophic if that goes wrong. It is unforgivable,' Anne Merritt says
The family of the man murdered in the Fishmongers' Hall terror attack have criticised the "badly run" and "totally dysfunctional" system by which authorities monitored the killer ahead of his fatal assault.
Jack Merritt, 25, en Saskia Jones, 23, were killed by terrorist Usman Khan at a prison rehabilitation event held by Cambridge University's Learning Together programme on 29 November 2019, near London Bridge.
While serving a sentence at HMP Whitemoor for trying to set up a terrorist training camp, Khan had taken part in Learning Together courses alongside Cambridge students and had become a "peer mentor" on the scheme.
An inquest jury said on Friday that Khan's status as a "poster boy" for the rehabilitation scheme had "blinded" authorities to the threat he posed, and said "omissions and failures" had contributed to his victims' deaths.
These failures included "serious deficiencies" in the way Khan was managed following his automatic release from prison in December 2018 and "missed opportunities" by the security services to share their expertise and offer guidance to the staff dealing with him.
The jury found there had been "unacceptable management, a lack of accountability and deficiencies in management by Mappa [multi-agency public protection arrangements]" – the process by which agencies such as the police, the Prison Service and Probation work together to monitor and manage the risks posed by violent and sexual offenders in the community.
Despite surveillance by MI5 and police, and strict probation monitoring, no agencies spotted Khan's preparations for his attack – which included purchasing knives and equipment to make a fake suicide vest – and he was allowed to travel to London from his hometown of Stafford without an escort.
After the inquest on Friday, Jack's mother Anne Merritt told the Daaglikse pos: "The whole Mappa process was totally dysfunctional.
"It's life or death that they get these things right. It is catastrophic if that goes wrong. It is unforgivable."
Jack's father, David Merritt, gesê: "Everybody seems to have been walking around with their eyes closed and not seeing what they didn't want to see.
"Mappa was a shambles. It was badly run. They didn't know what they were dealing with."
Speaking to reporters outside London's Guildhall on Friday, Mr Merritt accused MI5 and West Midlands Counter-Terrorism Police of being "complacent and passive in the face of Khan's extreme and continuing threat".
In prison, Khan was deemed a "high-risk" category A prisoner, classed among the 70 most dangerous inmates in the country, and had been involved in prison violence and radicalising inmates.
Britse nuus in foto's

Wys alles 50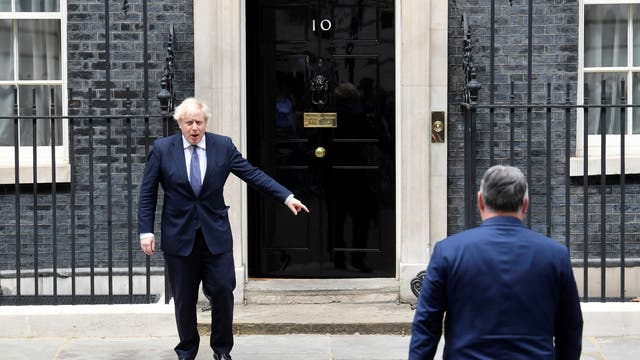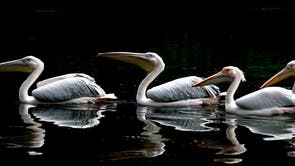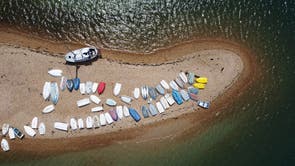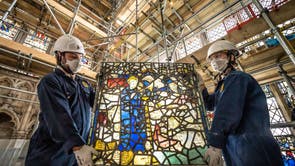 Shortly before he was released from prison, MI5 received intelligence that he wanted to commit an attack but did not share it with his probation officer. Mappa was unaware he was being investigated by MI5.
According to the Mail, Mr Merritt said there remains troubling questions as to why intelligence gathered by MI5 about Khan's desire for an atrocity was not widely shared.
Merritt and Jones were described by jurors on Friday as "wonderful young people" who "touched the lives of so many" through their work to rehabilitate prisoners, which both were said to passionately believe in.
While Jack's family continue to support the Learning Together programme, they raised concerns over how the scheme was rolled out from low-security prisons to the high-security HMP Whitemoor "without full evaluation or appreciation of the very different risks", and said they were "surprised and disappointed" that Learning Together was still not considering excluding terror offenders from its work.
"Jack's family believe that these activities have to be properly safeguarded, and this did not happen in the present case," they said in a statement.
"But such activities must continue. To do otherwise would be to allow Khan's attack on liberal democracy, and the values which underpin it, to have won."