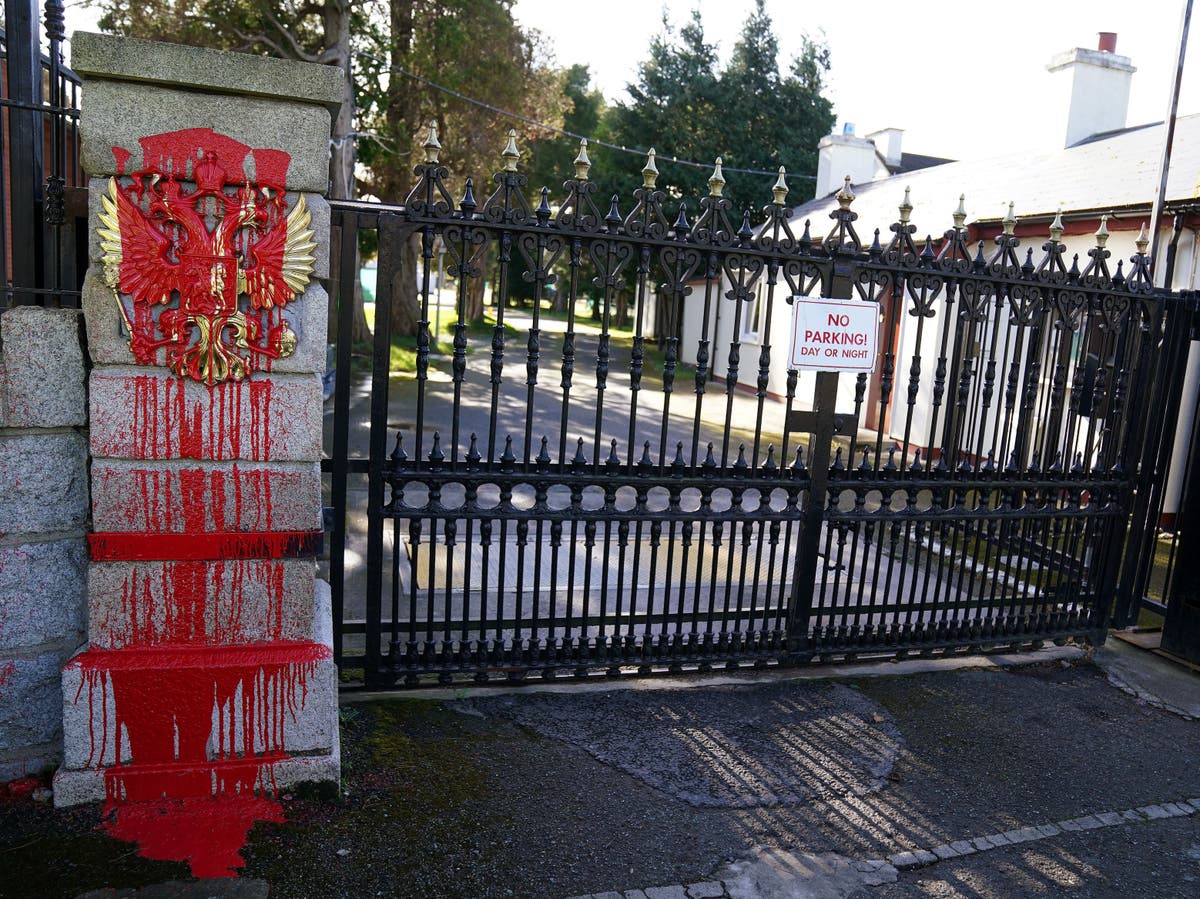 Video footage shared online shows church supplies truck reversing into gates
A man has been arrested after a large lorry crashed through the gates of the Russian embassy in Dublin.
Irish police said the lorry hit the gates of the embassy on Orwell Road in south Dublin at about 1.30pm on Monday.
Video footage shared on Twitter shows a lorry reversing towards a set of black gates before crashing straight through as people can be heard laughing and cheering.
The truck appears to belong to a church supplies company, according to images shared online.
A garda spokesman said an incident of criminal damage at the property was being investigated.
The arrested man has been taken to Rathfarnham garda station.
The embassy has been the scene of protests in recent days, following the Russian invasion of Ukraine.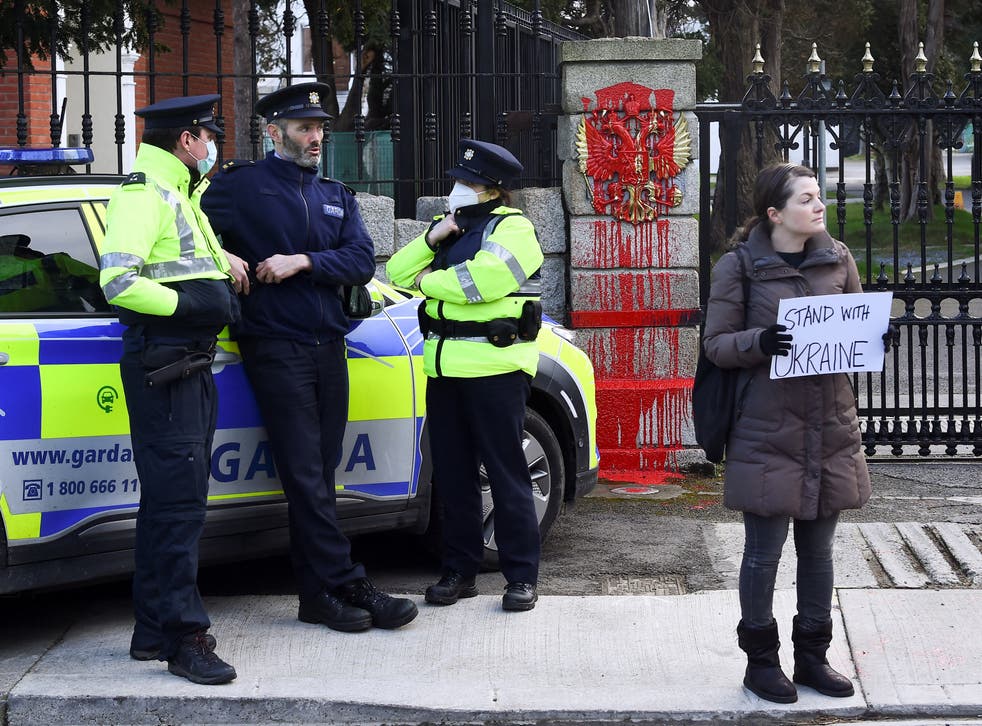 Images show the coat of arms of the Russian Federation covered in red paint on 24 February – the same day Russian troops descended on the country.
Mykhailo Makarov from Ukraine and living in Dublin protests at the entrance to the Embassy of Russia in Dublin where prior to his arrival red paint was poured on the coat of arms of the Russian Federation
The Russian embassy has been contacted for comment.