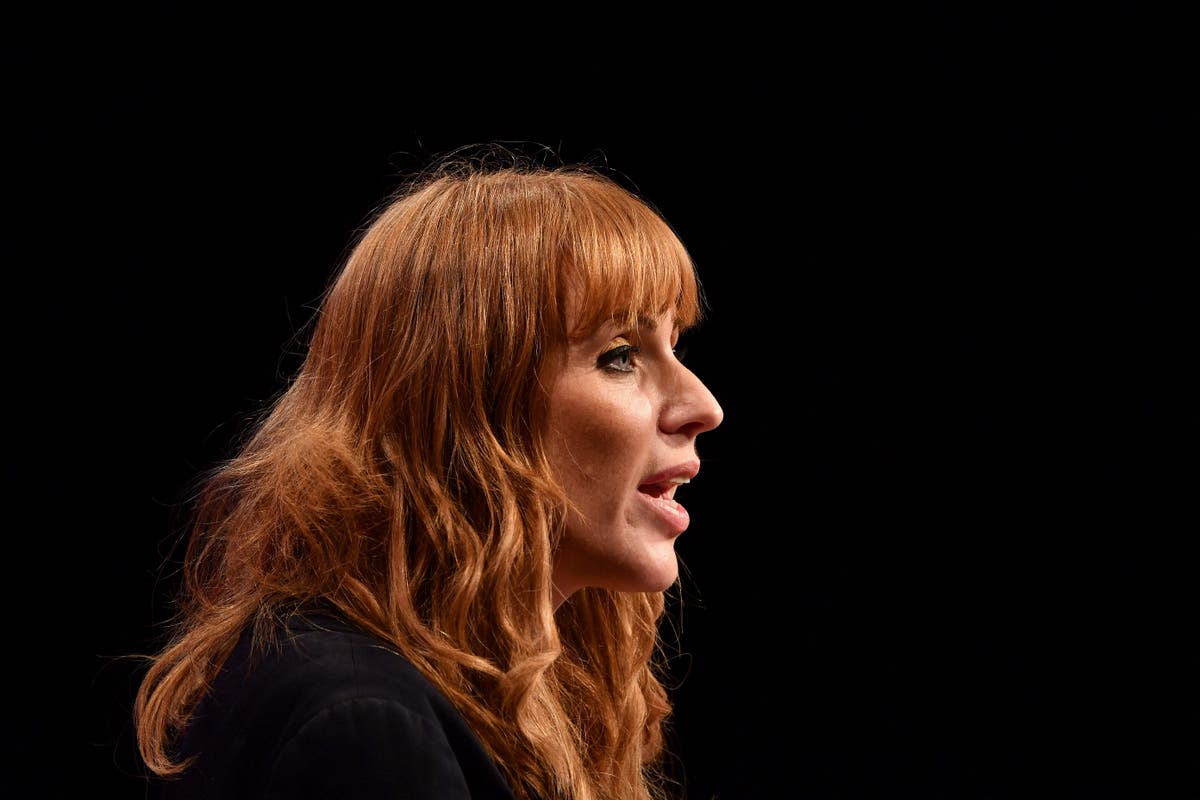 Two other men arrested amid investigation into threatening and abusive phone calls, emails and letters
A man has been spared jail after sending a threatening email telling deputy Arbeid leier Angela Rayner she should "watch her back" after he found her address online.
Benjamin Iliffe, from Cambridgeshire, pleaded guilty to a malicious communications offence and cannabis possession at Huntingdon Magistrates' Court on Thursday.
The court heard that the email, sent on 16 October from Iliffe's personal account, told the mother-of-three to "watch your back and your kids".
"Promise you c***," it said. "There's so many people in this country now, after your poster boy murdered an Englishman, who are coming after you now c***.
"You were easy to find btw. I already found your personal home address."
The email appeared to be referring to Sir Dawid amess, who was murdered in an alleged terror attack the previous day.
Iliffe, 36, was sentenced to 15 weeks in prison, suspended for 18 maande, meaning he will not go to jail unless he commits further offences or breaks conditions set by the court.
Presiding magistrate Andrew Riddington said the offence was serious "because of the psychological harm caused to a public servant".
But he suspended the prison sentence because of Iliffe's guilty pleas and the "remorse shown", saying he hoped the rehabilitation activity would help with his "low self esteem" and "drug use".
Iliffe was made subject of a two-year restraining order meaning he must not to contact Ms Rayner directly or indirectly, not talk about her on social media and not to go to her constituency office.
The defendant was also ordered to complete 100 hours of unpaid work and 35 days of a rehabilitation activity.
He was made to pay £85 costs, a £128 victim surcharge and fined £50 for the cannabis, which was ordered to be forfeited and destroyed
Two other men have been arrested as part of a Greater Manchester Police (GMP) investigation into "multiple reports of threatening and abusive phone calls, emails and letters" targeting the MP for Ashton-under-Lyne.
A 52-year-old man was arrested on Wednesday in Halifax over abusive phone calls received on 15 Oktober – the day Sir David Amess was murdered.
The man was arrested on suspicion of malicious communications and has been released on bail as enquiries continue.
A third suspect, a 70-year-old man, was arrested on Thursday morning in South Yorkshire, on suspicion of malicious communications.
Police said the man had been arrested over abusive emails received on 16 Oktober, and he remains in custody for questioning.
"Enquiries remain ongoing and GMP continues to work in partnership with Cambridgeshire Constabulary and South Yorkshire Police," a spokesperson added.
Sir David Amess
:
Two-minute silence held in Leigh-on-Sea after death of MP
Police did not name the victim but Ms Rayner's office confirmed that she was the target.
'N Woordvoerder het gesê:"Angela and her staff have received a number of threatening, malicious and abusive communications in recent weeks. We are working with the police to ensure that the perpetrators of these crimes are brought to justice and Angela would like to thank the police for their work during these investigations.
"Abuse and threats of this nature don't just have an impact on Angela but also on her family, her children and her staff who are on the receiving end of these communications.
"Angela is currently on bereavement leave after losing a close loved one and she looks forward to being back at work as soon as possible."
The arrest came amid calls for action over threats and abuse towards MPs following the murder of Sir David.
The home secretary commissioned a security review that saw police contact all MPs to check sufficient arrangements were in place.
Anyone with information is asked to call police via 101, visit the Greater Manchester Police website or contact Crimestoppers anonymously on 0800 555 111.
Bykomende verslagdoening deur PA