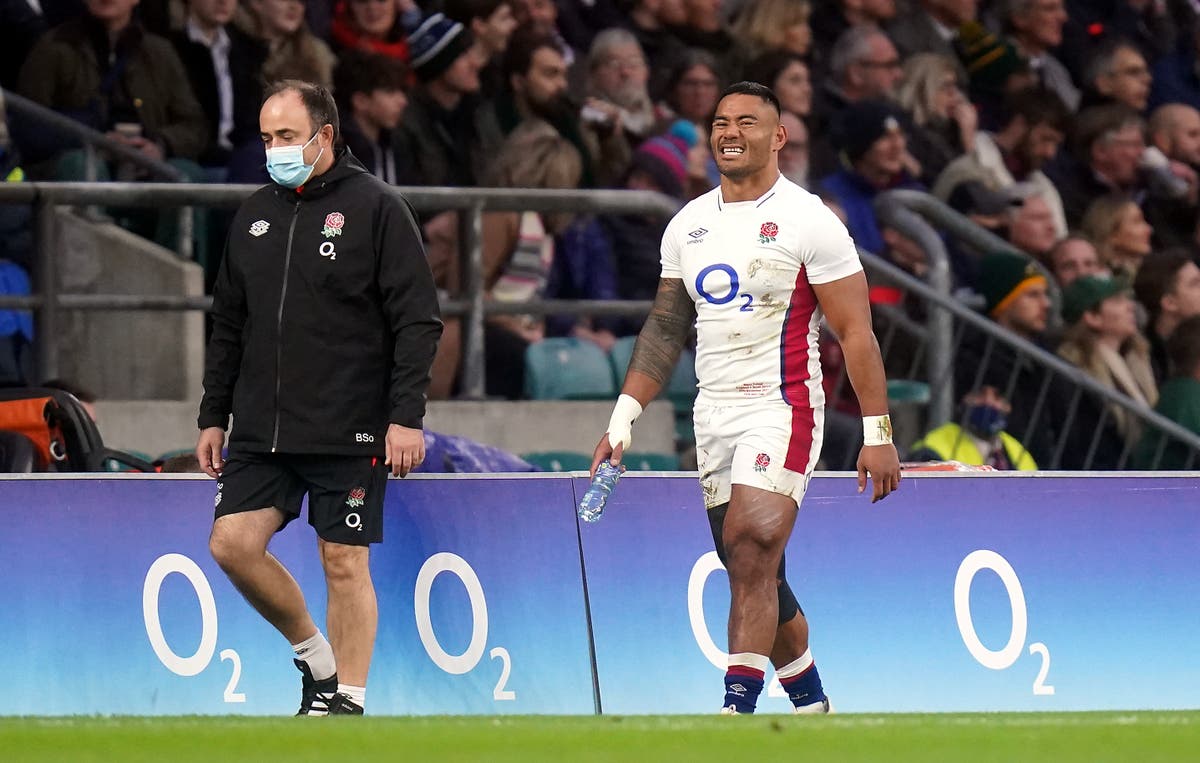 Tuilagi suffered a grade three tear while scoring the opening try of England's 27-26 victory at Twickenham
Manu Tuilagi is facing at least six weeks out with the hamstring injury sustained in England's victory over South Africa on Saturday.
Tuilagi suffered a grade three tear while scoring the opening try of a 27-26 victory at Twickenham and limped off with just six minutes gone.
The 30-year-old centre will visit a specialist over the coming days to learn if he requires surgery, which would result in a lengthier lay-off.
Sale boss Alex Sanderson said: "Apparently the scan showed a grade zero hamstring tear and I believe we've been shown evidence of that prior to the game," Sanderson said.
"I'm sure they wouldn't have pushed him through training if anything had shown up on that scan. They've gone off the scan as a grade zero. You'd love someone to blame in this circumstance. You'd love to point the finger at someone and say 'it's your fault'.
"Manu is injury prone as we all know. Regardless of where he's at in terms of what the scan has said is wrong with his hamstring, you have to pre-empt injury with Manu. That's my understanding of him.
"That's the tactic we've used and that's why we've rested him as much as we did. If you overplay him, regardless of how he's feeling, he's going to get an injury.
"I'm frustrated, of course I'm frustrated, but I can't say it's England's fault because all the medical advice would suggest this is a one-off. I'm really gutted. I'm gutted for him and gutted because we were managing him well and then something like that happens.
"There are still ongoing discussions between their physios and ours. The communication between them is wide open and transparent.
"We know exactly how much loading he does on a weekly basis, what the plan is for him, the metres he runs. I can't dictate or assume over a group of people who have 100 years of medical experience.
"I can't say this how we should manage him, I've got to lean into their advice and experience."