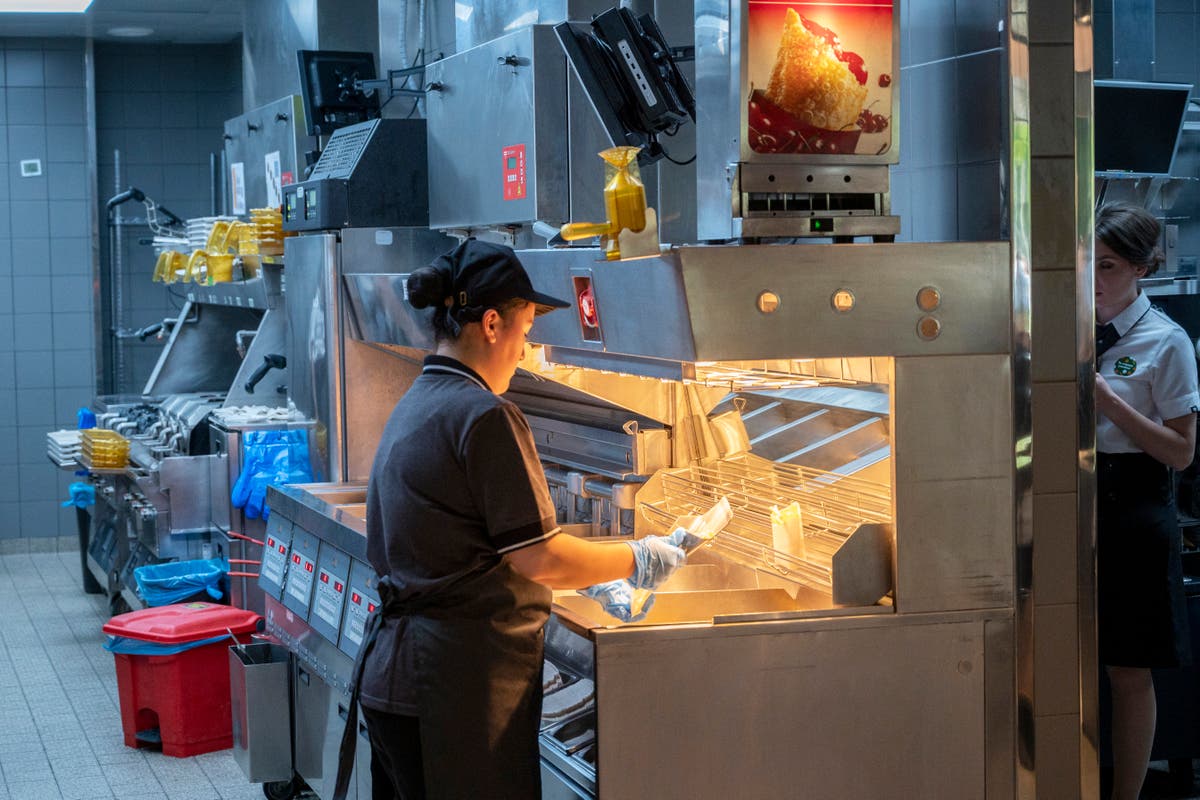 New owner aims to have 200 stores open by end of month
More than a dozen fast food restaurants which were once McDonald's have reopened in Russia with new branding.
The fast food giant halted its operations in the country in March following the invasion of Ukraine and decided to pull out all together soon after.
Tout 850 stores were sold to Russian businessman Alexander Govor – who already operated 25 restaurants in the country – under the condition the McDonald's name, branding and famous 'golden arches' were not used.
Under the new name Vkusno-i Tochka (Tasty and that's it), la première 15 of the revamped restaurants opened their doors to crowds of people across Moscow on Sunday.
McDonald's in Russia reopens as Vkusno i Tochka
Tandis que the logo has been changed to a red circle and two yellow lines, representing a beef burger patty and french fries, it still bears some similarity to the McDonald's emblem.
The unveiling of the rebranded outlets, more than three decades after the American burger giant first opened its doors in Moscow in a symbolic thaw between East and West, is once again a stark sign of a new world order. The reopenings took place on Russia Day, a holiday celebrating national pride.
Vkusno-i Tochka is moving fast to reopen all branches with the general manager hoping to have 200 up and running by the end of the month.
McDonald's said it decided to permanently pull out of Russia as its continued presence was "no longer tenable, nor consistent" with the chain's values.
pourtant, it guaranteed its 62,000 restaurant workers employment for the next two years as part of its sale.
New owner Mr Govor also agreed to to pay the salaries of all McDonald's corporate staff until closing, as well as pay any existing liabilities to suppliers, landlords and utility companies.