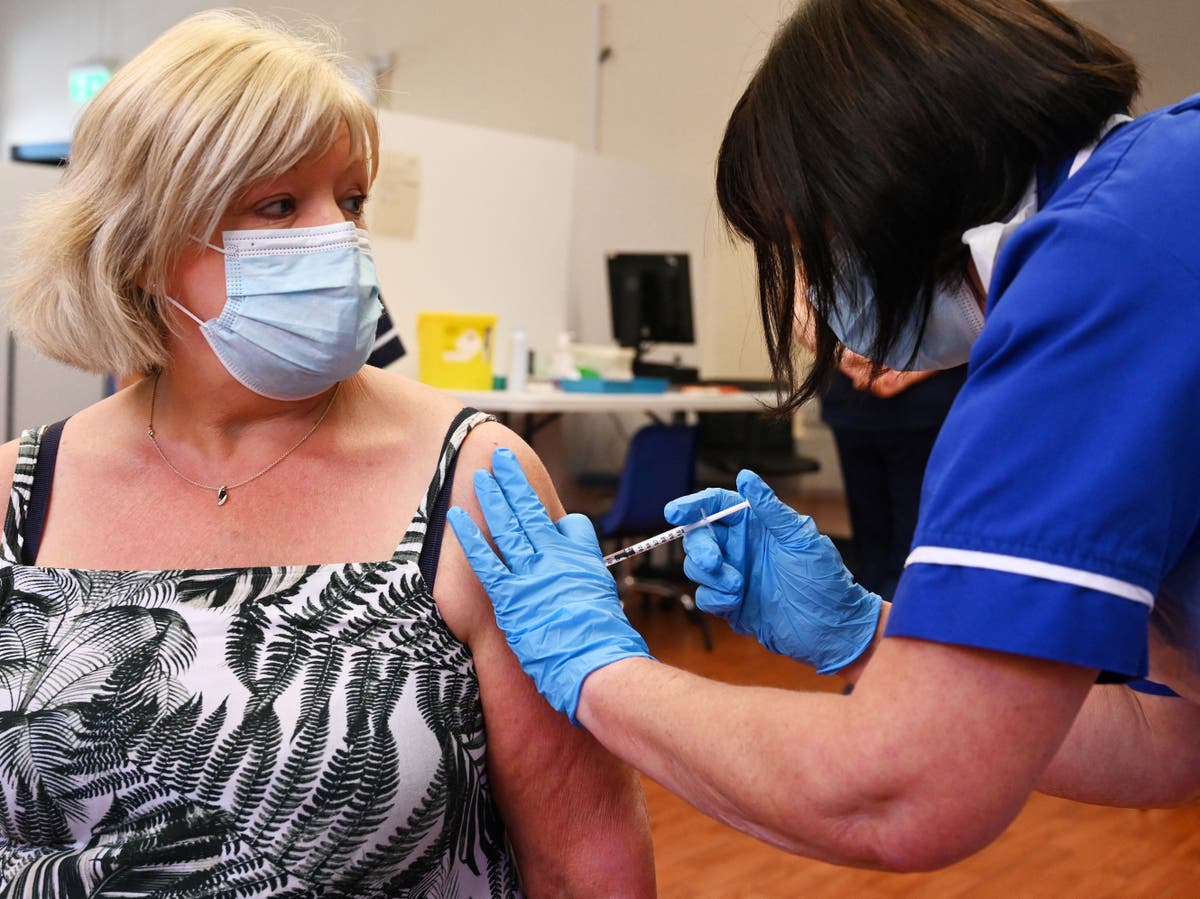 Rising infections and waning immunity levels are putting the elderly and vulnerable at risk, experts say, reinforcing the need for top-up vaccines
Almost 5 million people are at a greater risk of catching Covid as they have yet to receive their booster jabs, health officials and experts have warned.
Under government guidance, those aged over 50 and vulnerable groups who were double vaccinated at least six months ago are eligible for a third dose, but there are fears that a lack of communication and access to the booster programme could be hindering uptake.
Although vaccine coverage is high across the UK, infection rates are returning to those seen during the winter wave. Some 49,156 tested positive for Covid on Monday, a weekly rise of 22 per cent and the highest figure since the end of lockdown.
The failure to "top up" waning protection levels could place further pressure on the NHS, with hospitalisations of the elderly already beginning to creep up.
NHS Providers, which represents trusts in England, implored the public "to take up the offer" of a booster jab when offered one, while Professor Irene Petersen, an epidemiologist at University College London, said the UK's booster programme "needs to get back the momentum that we had in the winter and spring".
The UK's booster programme has been operational for a month now, during which time 3.7 million individuals have received a third dose. A further 4.8 million people who had their second jab at least six months ago are eligible for a booster but have yet to receive one, including 3.3 million over-60s, figures show.
A study from Imperial College London found that rates are now higher in people who were fully vaccinated three to six months ago, compared to those who received a second dose within the last 12 weeks.
Separate research from Public Health England shows that protection against infection following a second AstraZeneca dose falls from 67 per cent to 47 per cent after 20 weeks. Protection against severe disease and hospitalisation falls from 95 per cent to 77 per cent over the same period.
Given the danger of waning immunity it is therefore vital that the booster programme is "sped up as the risk of encountering someone who is infectious is currently very high", said Prof Petersen.
The failure to do so is "likely to lead to increasing hospitalisations and pressure on the NHS," she added. "Those receiving boosters right now are those who are most likely [of those who are already vaccinated] to get serious infections."
Last week, hospital admissions rose by 19 per cent among the 65 to 84 age group, and were up by 8 per cent in the over-85s. In total, some 5,938 people are in hospital with Covid in England.
Modelling from John Roberts, of the Covid-19 Actuaries Response Group, suggests at the current rate of rollout it will take a further four weeks to ensure all over-80s are jabbed with a third dose, "during which time many more will get seriously ill from not having had the protection of the booster", he said.
The analysis also shows that the number of eligible people waiting for a booster jab is rising by 800,000 a week. An estimated 2 million doses need to be administered each week to "keep up" with the number of people becoming newly eligible for a third dose, according to the calculations.
Some 46 per cent of those aged 80 or older have now received a third dose, followed by 30 per cent of those aged between 75 and 79. Uptake among those eligible for a booster has been highest in London, Yorkshire and the northeast, and lowest in the east of England.
Health secretary Sajid Javid said the booster programme would aim to "protect the most vulnerable throughout winter months". However, Mr Roberts said the pace of the rollout means these priority groups won't be triple-jabbed until January.
Saffron Cordery, deputy chief executive of NHS Providers, said waning immunity levels in the UK and the "significant levels of Covid-19 circulating" in the community "means there is a continuing risk from the disease, especially for the most vulnerable in society".
"The NHS is already working under intense pressures, to recover waiting lists and deal with increased demand for emergency care, while dealing with severe staff shortages," she added.
"We would urge everyone to take up the offer of a Covid-19 jab, including a booster, when they are offered it."
Professor Linda Bauld, a behavioural scientist at the University of Edinburgh, said that "maintaining enthusiasm for the vaccine programme may be challenging".
She said it was important that continuing communications and public health information campaigns around the need for a booster jab for at-risk groups are "adequately resourced and sustained".
UK news in pictures

Show all 50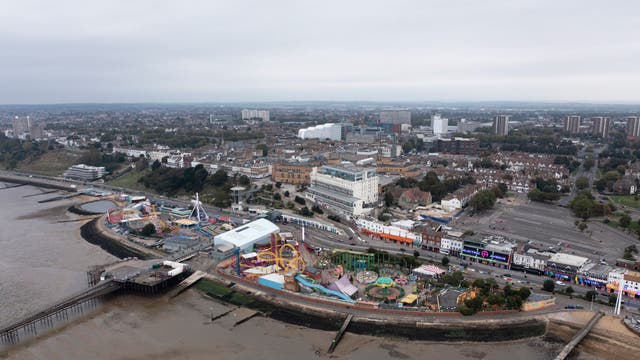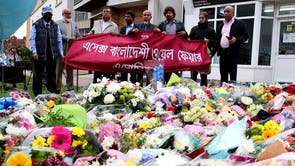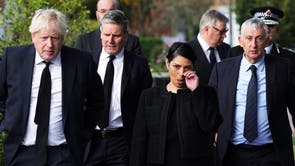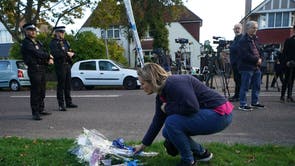 Downing Street said on Monday the coming months would be "challenging" but insisted there were no plans to reintroduce coronavirus restrictions in England, despite rising cases and hospitalisations.
An NHS spokesperson said: "The NHS has delivered more than 3.5 million boosters in less than a month and at a faster rate than in December 2020. While the NHS continues to deliver first and second doses as well as rolling out the vaccine in schools, millions of people are being invited at least six months on from their second jab which is in line with independent guidance."