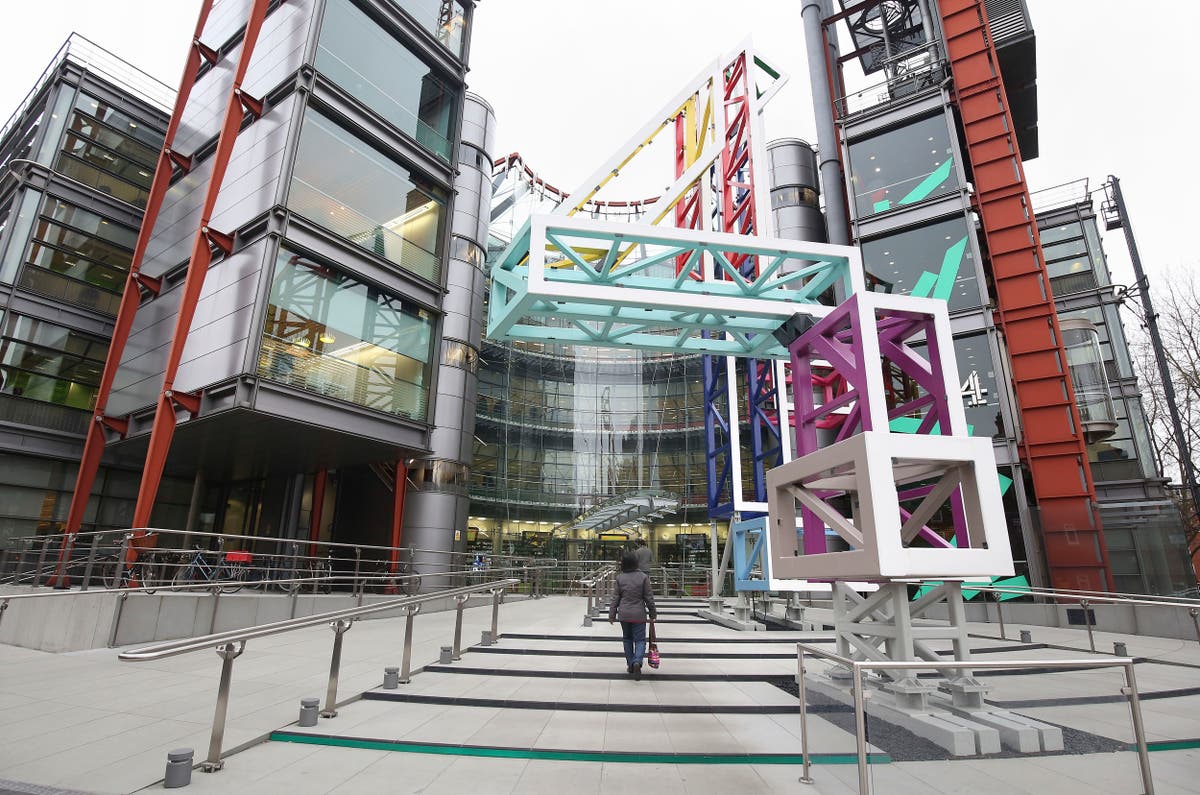 Broadcaster warns of 'significant public interest concerns' after ministers decide to press ahead with sell-off
Ministers have been accused of "cultural vandalism" after the government announced it is to press ahead with plans to privatise Channel 4.
The contentious decision to sell off the broadcaster, which was founded in 1982, follows a consultation on its future, a government source told The Independent.
It is expected to form part of a draft Media Bill to be unveiled at the Queen's speech – setting out the forthcoming agenda for Boris Johnson's government – next month.
The source said the sale would form part of reforms "to modernise and sustain the UK's public service broadcasting sector", but the move was met with dismay by Channel 4 and television production companies.
"Ministers have decided that, although C4 as a business is currently performing well, government ownership is holding it back in the face of a rapidly changing and competitive media landscape," the source added.
"A change of ownership will remove its straitjacket, giving C4 the freedom to innovate and grow so it can flourish and thrive long into the future and support the whole of the UK creative industries."
A spokesperson for the broadcaster said it was "disappointed" with the decision but would "continue to engage" with the government on the process to "ensure that Channel 4 continues to play its unique part in Britain's creative ecology and national life".
It said "significant public interest concerns" had been raised during the consultation, launched by the Department for Digital, Culture, Media and Sport last year.
The move – unveiled during a Commons recess – was condemned by Westminster's opposition parties, including Labour, who described it as "cultural vandalism" and warned it would cost jobs in the north.
"Nothing screams a rudderless government like announcements on Channel 4 while people's energy bills are through the roof," the party's shadow culture secretary Lucy Powell said.
Damian Green, the former Conservative cabinet minister, added: "The sale of Channel 4 is politicians and civil servants thinking they know more about how to run a business than the people who run it. Very unconservative. Mrs Thatcher, who created it, never made that mistake."
Channel 4 has previously said there was a lack of evidence to justify its sale and warned privatisation may result in "reduced diversity and quality of content for UK viewers".
In an internal email on Monday informing staff of ministers' decision, the broadcaster's chief executive, Alex Mahon, said her priority was to "look after all of you and the wonderful Channel 4 spirit".
She said: "In our engagement with government during its extended period of reflection, we have proposed a vision for the next 40 years which we are confident would allow us to build on the successes of the first 40.
"That vision was rooted in continued public ownership, and was built upon the huge amount of public value this model has delivered to date and the opportunity to deliver so much more in the future.
"But ultimately the ownership of C4 is for government to propose and parliament to decide.
"Our job is to deliver what parliament tasks us to do, and if or when that changes, then I am confident that this incredible organisation will respond with the relentless energy it has always displayed in pursuit of its goals and the remit."
The government source said ministers planned to use money generated by the sale to fund "independent production and levelling up wider creative skills in priority parts of the country".
They said Channel 4 would remain a public service broadcaster with a commitment to primetime news.
But Pact, the trade body representing UK independent production companies, urged the government to rethink the sale.
John McVay, Pact's chief executive, said: "Privatising Channel 4 is unnecessary and risks damaging the UK's world-beating independent TV and film production industry. Channel 4 is crucial to our sector, both as a commissioner of programmes and because of its role in helping new businesses get their first break, especially businesses outside the M25.
"Unlike other broadcasters, it makes none of its programmes in-house – but a private owner could shift production away from independent producers to cut costs, with a knock-on impact on the wider industry."